Cooker hoods
reduce air pollution by extracting or recirculating smoke produced during cooking. Not only do cooker hoods increase air quality, but they also filter out the grease before it settles on cabinets, tabletops, and the hob. For people who live in small studio flats, this keeps the smell from clinging to their sheets and clothes. Those who are serious about shopping for a cooker hood should know the top brands and models. Whether purchased from eBay or from specialty appliance shops, cooker hoods are something that every kitchen should have to get rid of odours, smoke, heat, steam, and moisture, among others.
| | |
| --- | --- |
| 1 | Hotpoint HTV10S Visor Cooker Hood |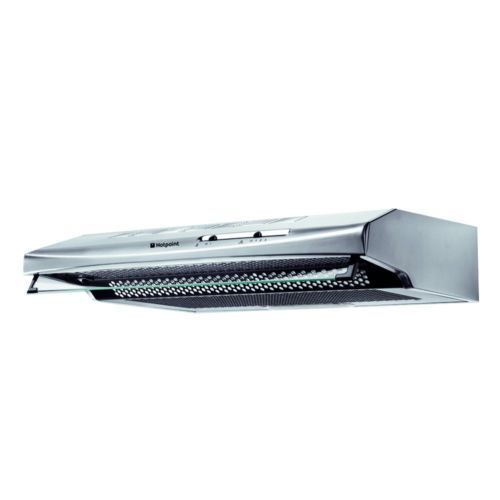 The Hotpoint HTV10S is a visor-integrated cooker hood that uses three extraction speeds depending on the kind of fumes in the kitchen. Operated using a slider switch, the HTV10S includes a 40-watt light bulb and a synthetic grease filter. Measuring 13 by 60 by 50.9 cm, this cooker hood has a stainless steel finish. When it comes to the airflow rate, it can extract 220 cubic metres of air per hour with a maximum noise level of 58 dB. Owners can reconfigure the cooker hood for recirculation instead of extraction.
---
| | |
| --- | --- |
| 2 | Hotpoint HTN41 Integrated Cooker Hood |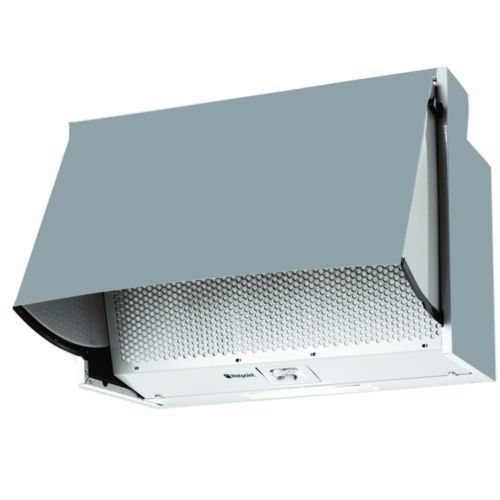 Similar to the previous Hotpoint model, the Hotpoint HTN41 is an integrated cooker hood controlled with a slider switch. With dimensions of 40 by 59.9 by 27 cm, the HTN41 has a noise level of 56 dB, a 260 cubic metre hourly maximum extraction rate, and a 240 cubic metre hourly maximum recirculation rate. Users can choose from three fan speeds to control the speed of extraction. It is possible to reconfigure the venting type as recirculation or extraction. Additionally, the hood also comes with two built-in halogen bulbs to light the cooking hob.
---
| | |
| --- | --- |
| 3 | Neff D5625X0GB Canopy Cooker Hood |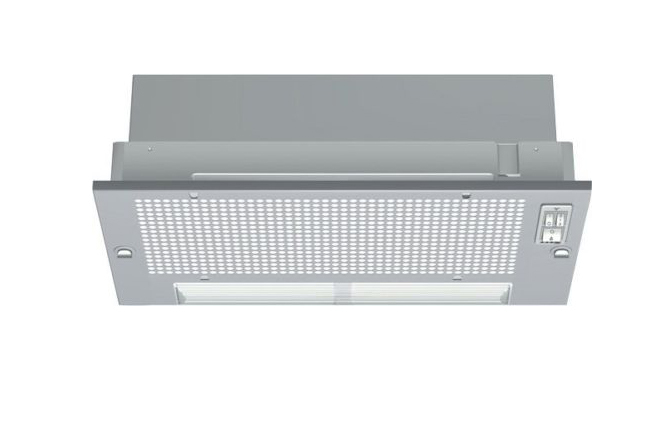 The Neff D5625X0GB is a canopy cooker hood that configures to external or recirculation. With dimensions of 23.5 by 53 by 28 cm, the D5625X0GB has a 280 cubic metre maximum hourly extraction rate, 180 cubic metre maximum recirculation rate, and a 64 dB noise level. With a switch, users can control the cooker hood to a maximum of two power settings. Additionally, it also comes with two 40-watt tungsten lamps to make it easy for the user to see what is on the hob.
---
| | |
| --- | --- |
| 4 | Bosch Classixx DHE645MGB Integrated Cooker Hood |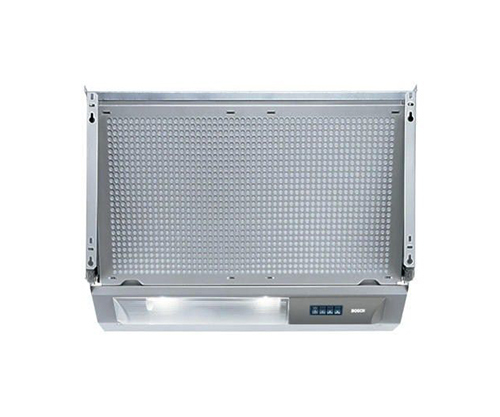 The Bosch DHE645MGB is an integrated cooker hood with three power levels controlled using a rocker switch. The DHE645MGB has a maximum extraction rate of 360 cubic metres per hour with a recirculation rate of 300 cubic metres per hour. Coming with two removable metal grease filter cassettes, it also lights up the hob with two 40-watt halogen lamps. Measuring 38 by 59.8 by 28 cm, the DHE645MGB has a 64 dB noise level.
---
| | |
| --- | --- |
| 5 | Neff D1613N0GB Visor Cooker Hood |
The Neff D1613N0GB, on the other hand, is a visor cooker hood measuring 51 by 59.8 by 14 cm. Not only does it have three speed settings, it also comes with a 40-watt lamp to illuminate the hob. The D1613N0GB has a maximum noise level rating of 65 dB. Additionally, it may be configured based on recirculation and ducted extraction.
---
| | |
| --- | --- |
| 6 | Bosch DHU636PGB Visor Cooker Hood |
The Bosch DHU636PGB is a visor cooker hood with a 150 cubic metre hourly recirculation and a 190 cubic metre hourly extraction. With measurements of 59.8 by 51 cm, the DHU636PGB also has a maximum noise level of 64 dB. To see the kitchen hob properly, the hood comes with a 40-watt bulb.
---
| | |
| --- | --- |
| 7 | Leisure H91PK Chimney Cooker Hood |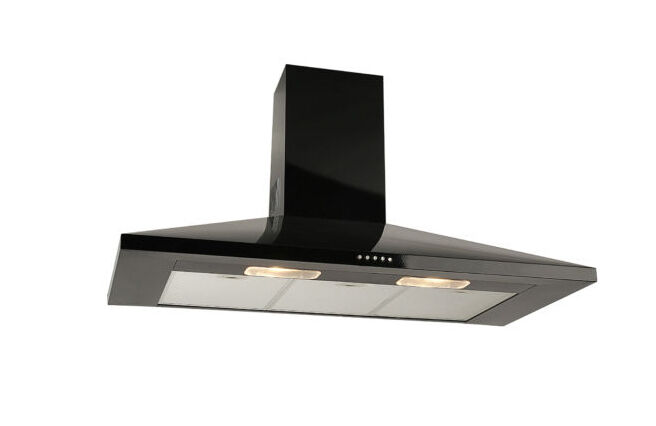 The Leisure H91PK is a chimney cooker hood measuring 56 by 90 by 48.5 cm. Just like many cooker hoods, the H91PK can either extract or recirculate air after proper configuration. Generally, air extraction for this cooker hood can reach up to 400 cubic metres per hour, while its noise levels can reach 52 dB.