Cooler bags
are a convenient way to pack and carry food. Many people opt to bring lunches to work with them instead of purchasing food, often because they want to save money or eat something healthy. Many people also bring food with them on long trips for the same reasons. Cooler bags help keep food at a safe temperature while in transit in order to prevent the rapid growth of bacteria or mould that occurs when food sits at the wrong temperature for too long. A great place to find cooler bags for lunches or for use on long trips is on
eBay
.
| | |
| --- | --- |
| 1 | Arctic Zone Icecold Cooler |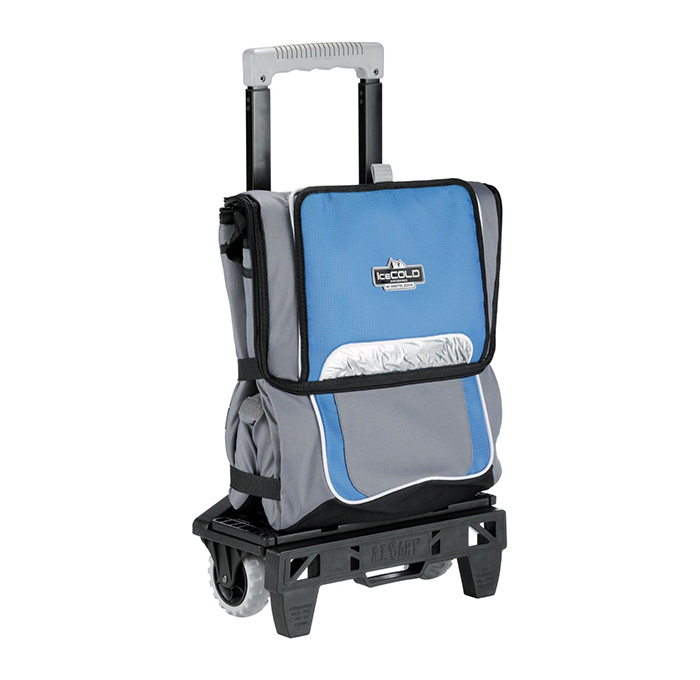 The spacious Arctic Zone Icecold Cooler holds as many as 30 drink cans, making it a good option for carrying along a number of beverages for a large group of people. It has a padded shoulder strap that wearers can adjust for additional comfort. For additional storage space, the Icecold Cooler has a zippered front pocket. While the cooler is big enough to pack food and drinks for a day on the road, it also collapses into a small, compact package when not in use.
---
| | |
| --- | --- |
| 2 | Kitchen Craft Botanics Taupe Medium Coolbag |
With its adjustable shoulder strap and clutch handles, the Kitchen Craft Botanics Taupe Medium Coolbag is a convenient option for toting around food. The exterior comes in calming neutral tones and is shower proof. The interior has a reflective silver lining, making it appropriate for storing both hot food and cold food. With a 12-litre capacity, users can bring plenty of food with them for a picnic.
---
| | |
| --- | --- |
| 3 | EasyLunchBoxes Insulated Cooler Bag |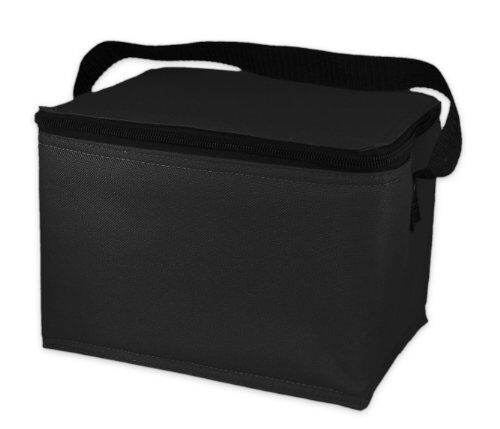 The EasyLunchBoxes Insulated Cooler Bag is eco-friendly and makes lunch-packing a breeze for busy mothers. The cooler bag is one component, while the EasyLunchBoxes Bento Boxes are the other half of the equation. The cooler bag fits two bento boxes and an ice pack comfortably, or one bento box and a water bottle or other small item. All of the materials that go into the construction of these bags are eco-friendly, without any vinyl, PVC, or lead.
---
| | |
| --- | --- |
| 4 | California Innovations 24-Can Zipperless Cooler Bag |
For a long day spent away from the refrigerator, the California Innovations 24-Can Zipperless Cooler Bag works well to keep food safe. It features an ice pack that conveniently snaps into the lid to keep it from taking up valuable storage space, and its insulation works to keep food cold for approximately 12 hours. Rather than a zipper, it uses a Velcro lid for ease of opening, though it has additional storage in the form of a zippered pocket on the front.
---
Les the Cooler Bag from Millican is an unusual looking cooler bag in that it does not look like a cooler bag at all. Instead, its styling makes it look like a satchel or laptop bag, giving no hint to its insulated insides. It comes in low-key colours, either slate green or antique bronze, and it keeps food at a safe temperature for hours at a time. It accomplishes this feat through use of an unusual insulating material: the wool of Herdwick sheep.
---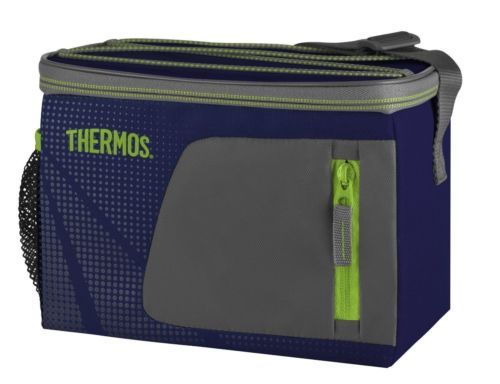 Available in sizes that fit six cans, 12 cans, or 36 cans, the Thermos Radiance is a durable, water-resistant cool bag suitable for a variety of different needs. It comes in navy blue and has trim coloured in green and grey, though there is also a grape-coloured version available. The bag has Thermos IsoTec insulation. The shoulder strap is adjustable for easy carrying, and it possesses a front stash pocket with a zipper for additional goodies or flatware.
---
| | |
| --- | --- |
| 7 | FlexiFreeze Re-Freezable Lunch Box Bag |
The FlexiFreeze Re-Freezable Lunch Box Bag utilises built-in ice cubes in order to keep food cold, negating the need for regular ice cubes that might cause moisture that makes food soggy. Users simply put it in the freezer and take it out when needed. It collapses flat so that it does not take up much room, and it keeps food and drinks cold for up to 8 hours.
---
How to Buy Cooler Bags
When shopping for convenient ways to store and transport food, a good place to look is on eBay. Users seeking
cooler bag
s can go to any page on the eBay website and locate the search function. Then, all they need to do is type in a general search phrase, such as "cooler bag," and a range of options appears. Shoppers can then narrow down their search based on specific criteria, such as how big of a bag they need, or which brand names they like best. When searching for cooler bags, they can also locate accessories such as ice packs and
food storage containers
to make packing food easier, safer, and more convenient.