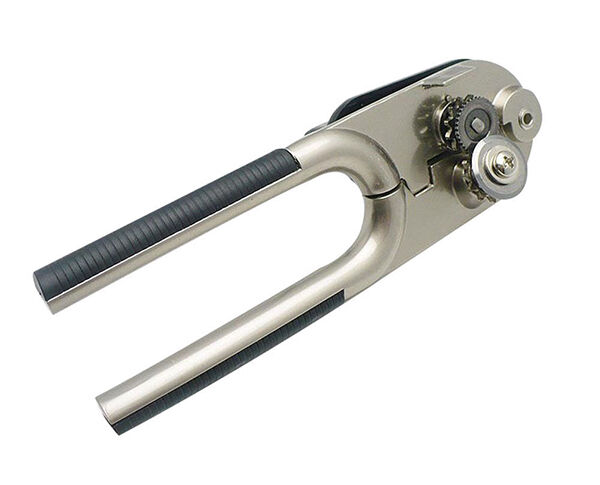 As anyone who has ever been camping knows, half of the fun is cooking and eating outdoors - whether making a bowl of cereal first thing in the morning, or having dinner under the stars.
With this guide, buyers will be able to understand the kind of camping cutlery items that they will need to have whilst camping, things they need to consider in terms of material and sets, and how to go about purchasing items on eBay.
Cutlery Items
Cutlery is a helpful thing to have in any situation, but when camping it can become a multipurpose item - helping with cooking and storage, as well as just eating. The main kinds of cutlery items available on eBay are:
Eating Utensils
The basic cutlery utensils, such as the knife, fork and spoon, are well represented online, and are available in a variety of shapes, sizes and materials. When buying a set of utensils, the buyer will likely see them listed as ' KFS' - that is, knife, fork and spoon - but there are many different designs of utensils available to suit different needs.
There are many utensil sets where the items can be attached together in order to be tucked away securely and neatly. But a popular design of utensil is a double-sided item, or a spork. Double-sided items often have a spoon at one end and a fork at the other, whereas a spork is a combined spoon and fork. Often made from plastic, these items are versatile, easy to clean and save on space.
When buying utensils, the buyer should consider how many people will be needing cutlery, what designs they would prefer and how much space they would like the utensils to take up. Large cutlery sets - particularly those made of metal - can be heavy and ungainly to carry around.
Cooking Utensils
Just as important as eating utensils, cooking utensils are a necessary part of making meals and are often specially designed for the task. Whilst the usual items are: a spatula, whisk, large spoon and draining spoon, these can be bought individually or in as many combinations as the buyer can think of.
When buying cooking utensils, the buyer should consider the kind of stove they will be using whilst camping. There are long-handled cooking utensils that are especially made for barbeque-style stoves that give off larger amounts of smoke and a wider spread of heat than gas cookers.
Tin Opener
Tin openers are a vital part of cooking, particularly when camping, as the buyer is likely to use a great deal of tinned goods. Tin openers designed especially for camping tend to be smaller than traditional households ones, with the opener reduced mostly to the blade.
There are many tin openers that come as part of a cutlery set, along with eating utensils such as knives, forks and spoons. This is not only an ideal way to purchase all necessary items at once, but also a way to keep all items tidy and together, especially if part of an attached set.
Plates and Bowls
Another absolutely necessary item for campers who need to cook are camping plates and bowls. These can be bought in many different shapes, sizes, colours and materials, and most camping plates and bowls are purchased as sets, available in a variety piece amounts.
When buying plates and bowls for camping, the buyer should consider how many people are going on the trip, as well as how many will be needed whilst cooking - for example, if making a salad. Since there are also many plates and bowls purchased as sets, the buyer should remember that larger sets will be heavier and more ungainly to carry around.
Mess Tin
A mess tin may seem like a strictly military item; however, they are popular cutlery items among campers because of their great functionality and flexibility. Mess tins can be used as food storage, a cooking pot and an eating bowl, all because of their material - aluminium, usually - and the foldout handle, which means a buyer can use it for cooking without having to put their hands on the tin itself, and when folded back into the tin can be used to hold any items within in place.
Folding Cutlery
Folding cutlery is a way to keep all the necessary cutlery items whilst still saving space - perfect for those buyers who need to limit what they take with them. Cutlery that folds upon itself is ideal for this - keeping the shape and size of the item but being able to limit space taken whilst in storage.
Most items will be made from plastic, and the buyer will need to consider if this will suit them and their camping trip. These items are also likely to be a bit more costly than regular cutlery items.
Cutlery Sets
There are many kinds of cutlery set available on eBay, and buying a set is an ideal way to gather up all the necessary items at a fraction of the cost they would be in a brick and mortar store - and quite often there are even some spares. When buying cutlery sets on eBay, the buyer should consider:
* Set - what is included in the set should be clear from the photograph and description provided in the listing. However, if the buyer is uncertain about what is for sale, they should make sure to ask the seller for further details. Many items such as plates and bowls are available in large packs - the buyer should check how many pieces are included.
* Type - if the buyer is looking to purchase a particular type of cutlery in terms of type, design or material, the buyer should double-check what they are purchasing, and if a mixed lot there may be many types mixed together.
Cutlery sets are an ideal way to purchase items, but the buyer should always double-check what they are buying and how many items there are.
Material
There are many different kinds of materials used for cutlery items, and the buyer should keep in mind that each material is suited for a particular task. The main materials used for cutlery items are:
* Plastic - plastic is a very versatile material, and is available in many shapes, sizes and colours. It is light, not costly, and most cooking implements are very heat-resistant. However, plastic breaks more easily than metal items, and is not quite as durable in the long run.
* Metal - metal is a popular item for camping cutlery, as it is heat conductive - and therefore, ideal for cooking pots and pans - durable, easy to clean and very resistant to damage. It is, however, much heavier than plastic and therefore harder to carry around for those campers who move frequently or are on a hiking trip.
* Enamel - enamel is typically used for eating plates and bowls, and is durable and damage-resistant. It is also, much like metal, very easy to clean. Enamel, however, will shatter if placed under stress, and is also heavier than plastic.
* Melamine - melamine is a kind of plastic designed to be much more durable than regular plastic as well as being easy to clean. Melamine, however, can only be used for eating implements, as it warps and melts very easily when exposed to heat.
Which is the ideal material of cutlery items is purely the decision of the buyer, and they should consider not only would best suit them, but also what would suit their trip. If they are staying in one place than they may wish to consider the heavier but more easily-cleaned items, such as metal and enamel, but those who need to carry their cutlery items with them should perhaps opt for the items that will be lighter like plastic.
Buying Cutlery Items on eBay
Now that the buyer has seen just a snapshot of the various kinds of cutlery items available, they must begin to search for items online. When searching for cutlery items on eBay, the buyer should consider:
* Price - the cost is often the most important factor, and this varies from item to item due to type, material and condition. Buyers can tailor their search results to match their budget by using the search preferences, and with items available at both Auction and Buy It Now, there is a great deal of flexibility available to buyers.
* Material - the buyer has seen the types of material they can purchase items in; however, they should keep in mind that prices will change according to what material is used.
* Condition - with items available both new and used, buyers should keep in mind that prices will vary depending on condition. Buyers can indicate their preferred condition through the search preferences.
* Local Seller - buying cutlery supplies from a local seller is an ideal way to keep shipping prices down.
To find even more guidance on searches, buyers should make sure to consult eBay's Search Tips page for advice on how to achieve the perfect result. If the buyer has any questions about the items they see listed, they should not hesitate to ask the seller.
Conclusion
Camping is a popular pastime around the world, and cutlery is an important part of making up a camping set, and is just as vital as the tent, sleeping bags and torches. With this guide, buyers will be able to not only pick out the items they will need, they will also be able to make informed decision about types, materials and sets and understand how to purchase cutlery on eBay.
When searching for cutlery items on eBay, buyers should keep in mind the added security benefits they will receive by using PayPal, eBay's preferred way to purchase with additional eBay Buyer Protection.