Internet access is a mainstay of any home office or business today. Getting the fastest connectivity and most secure networking means finding a
DSL modem
with a range of features and advantages or even a
modem-router combo
that delivers Internet access and local networking combined. Consumers in the market for a DSL modem benefit from becoming familiar with some of the leading options available and understanding their feature sets. DSL modem shoppers may also want to explore various retail options. Although traditional brick-and-mortar vendors offer some selection, learning to shop with an online retailer such as eBay can prove advantageous.
| | |
| --- | --- |
| 1 | Actiontec GT701D Ethernet DSL Modem with Routing Capabilities |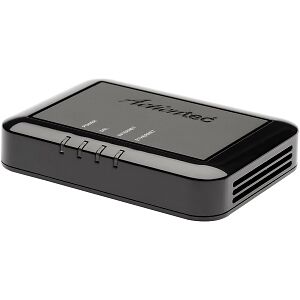 The Actiontec GT701D Ethernet DSL Modem with routing capabilities features an energy efficient design and a compact form factor that makes it a subtle addition to any workspace. This unit functions as both a modem and a router, allowing users to create a fully functional, multi-computer network in a home or office with as many as 256 computers with additional accessories. The ADSL2+ modem in this Actiontec model supports transfer speeds up to 24 Mbps, while TR-069 Remote Management lets end users manage and troubleshoot a network with ease.
---
| | |
| --- | --- |
| 2 | Netgear DM111PSP Broadband ADSL2+ Modem |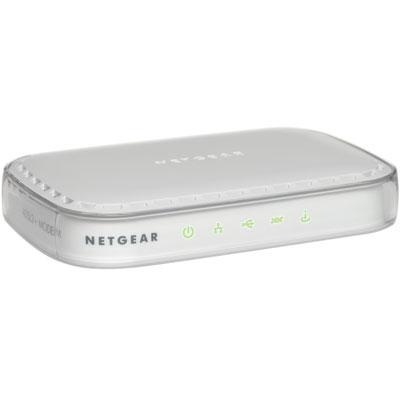 The Netgear DM111PSP Broadband ADSL2+ modem offers a more basic and streamlined approach to DSL technology, making it a good choice for the standard home user. Consumers connect this Netgear modem directly to desktop computers or wireless routers to access fast transfer speeds using the unit's Gigabit Ethernet port. Support for IPv6 means owners of the Netgear DM111PSP can create a more efficient and secure network.
---
| | |
| --- | --- |
| 3 | Motorola 2210-02 DSL Modem |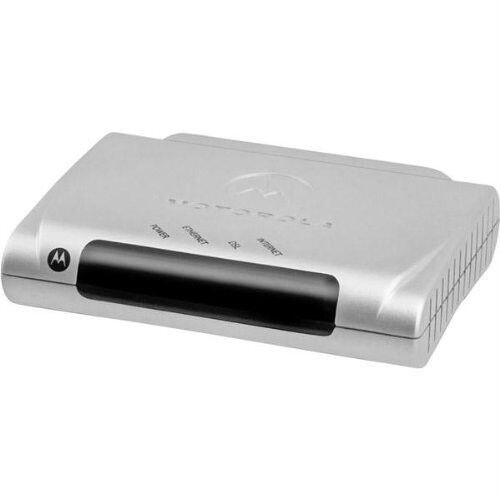 The Motorola 2210-02 DSL modem offers a unique design that lets users position this modem horizontally or vertically in a workspace. The addition of optional hardware allows users to mount this Motorola modem on a wall as a space-saving option. A 10/100Base-T Ethernet port with auto MIDX crossover delivers fast connectivity to the Internet, while two-level, password-protected access and a built-in firewall with denial-of-service protection mean that no unauthorised outside parties can access a user's private network. Users can also manage this modem easily, thanks to its support for multiple remote device management protocols.
---
| | |
| --- | --- |
| 4 | TP-Link TD-W8960N Wireless Modem/Router |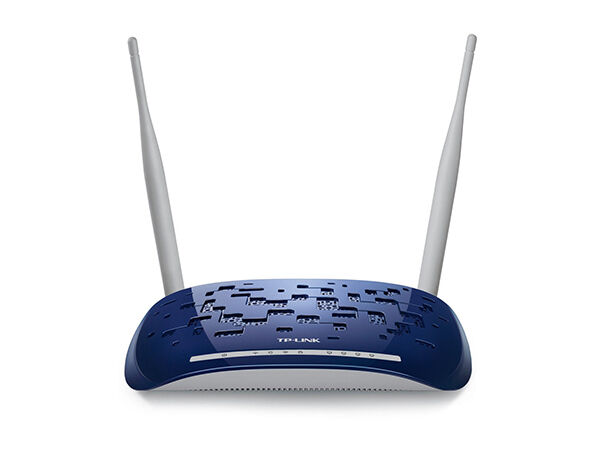 Combining a Wireless-N Access point, a four-port router, and ADSL2/2+ modem technology in one unit, the TP-Link TD-W8960N serves as both a point of entry to the Web and the heart of a computer network. Speeds up to 300Mbps mean users enjoy anything from Web conferencing to gaming efficiently and without interruptions. Consumers with children or businesses that want to control Internet access can take advantage of Live Parental Controls with this device, as well. With support for IPSec VPN tunnels included, consumers ensure they maintain secure connections on networks.
---
| | |
| --- | --- |
| 5 | D-Link DSL-2540B Modem/Router |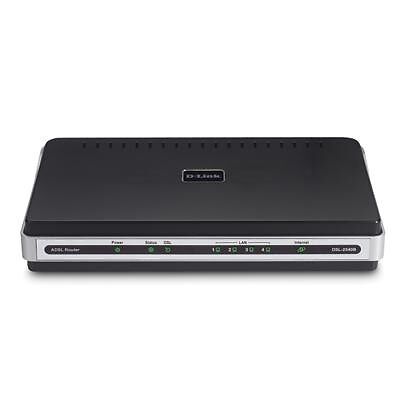 With its four-port router switch and ADSL2/2+ modem, the D-Link DSL-2540B allows users to connect as many as four computers to the Internet and to an internal network at once. This D-Link modem router also has the ability to prioritise Internet traffic in packets so high-demand tasks like gameplay or Web conferencing function without interruption. Two active firewalls add a much-needed level of security to the D-Link DSL-2540B, as well, while 24Mbps downstream and 3.5Mbps upstream rates make this modem/router an efficient addition to a home or business network.
---
| | |
| --- | --- |
| 6 | Actiontec GT784WN 300Mbps Wireless-N DSL Modem Router |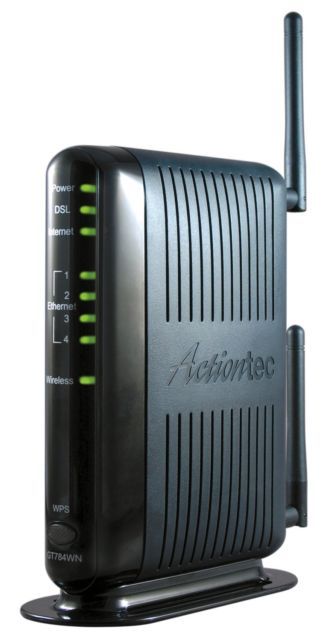 The Actiontec GT784WN 300 Mbps Wireless-N modem brings together routing, wireless connectivity, and fast Internet access in one compact unit. An integrated AutoDetect Wizard makes installation simple, and TR-069 Remote Management makes this Actiontec modem/router an easy unit to control. The Actiontec GT784WN also includes a customisable firewall with Stateful Packet Inspection, DoS protection, and content filtering for secure networking.
---
| | |
| --- | --- |
| 7 | Netgear DGND3300 RangeMax Router with Built-in DSL Modem |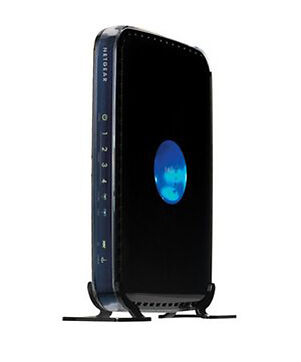 Another full-featured combo unit, the Netgear DGND3300 combines a DSL modem with a router and Wireless-N connectivity for comprehensive networking and Internet access. Netgear's ReadySHARE technology allows owners of this Netgear router/modem to store and access content readily on an external USB storage device. Additional user-friendly features include Live Parental Controls for monitoring usage, guest network access for providing access-restricted connectivity to outside parties, and a graphical installation guide that makes setup easy.
---
How to Buy DSL Modems on eBay
Consumers in need of a DSL modem or modem/router combination can find a number of options on eBay. Despite the size of the eBay catalogue, finding items on the site is easy. Look for the search bar on any page on the site. Entering a keyword term such as ' DSL modem router' and clicking on 'Search' pulls up all the products on the site related to that term. Do not forget to review items in detail by clicking on their titles, and review seller feedback to find the product and seller that provide the best fit. With its range of user-friendly features and wide selection, eBay helps consumers find high-performing DSL modems that add fast connectivity and secure networking to offices.