Bedtime is not the only time for
slippers
. Comfortable and fashionable footwear from a variety of countries dress up nearly any outfit and embrace various cultures at the same time. Forget the pink fuzzy slippers by a bedside. Instead, choose from a variety of decorative slippers that add a bit of bling to both men's and women's feet. Some come made for special occasions like religious ceremonies and weddings, while others offer style for everyday wear with jeans, slacks, skirts, or dresses. Shoppers can find a variety of decorative slippers on eBay or at local stores, and can use these top decorative slippers as a place to start when choosing a style.
| | |
| --- | --- |
| 1 | Polish Decorative Slippers |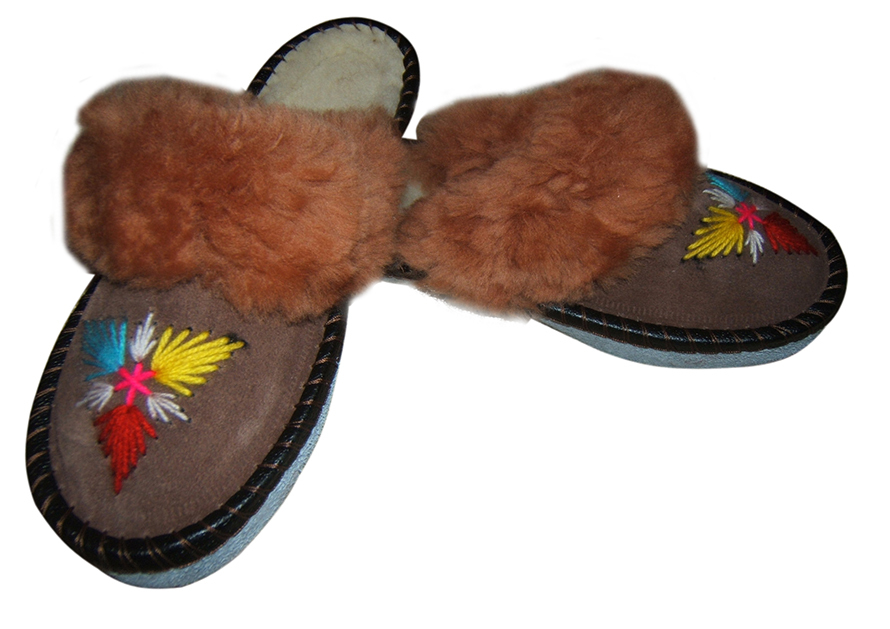 Polish decorative slippers come in warm and cosy styles. Fur linings inside a wool exterior keep feet safe from the cold. Fur linings also come inside leather exteriors, offering the slipper an everyday fashionable purpose that goes well with yoga pants, sweat pants, or jeans. Some come made in the form of clogs and other Polish decorative slippers have a small heel and other fashion embellishments for women.
---
| | |
| --- | --- |
| 2 | Indian Decorative Slippers |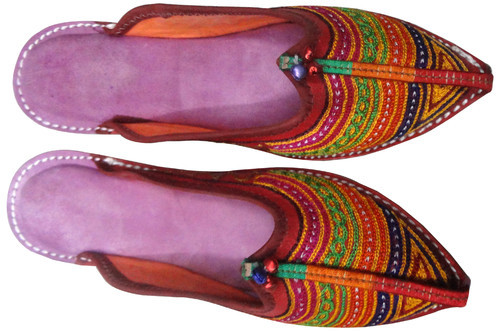 Designed with sparkle and shine to match Indian saris, decorative slippers from India come in a variety of colours and shades. Indian slippers act as the equivalent of Indian shoes and come embroidered with intricate stitching and pointy toes for women. Some even come backless with a slight heel. Men's Indian decorative slippers have silk linings, pointed toes, and bejewelled tops.
---
| | |
| --- | --- |
| 3 | Moroccan Decorative Slippers |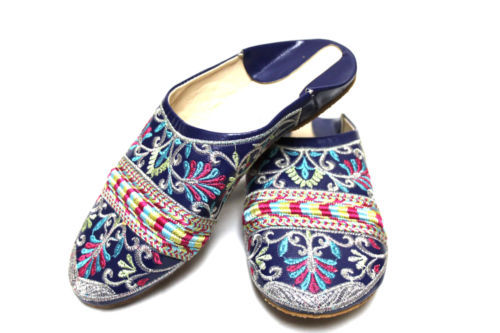 Moroccan slippers come with hard or soft bodies. For women, colours include pink, yellow, and purple, while men's slippers come in shades of gold, black, and silver. Silk and satin materials go in to making these decorative slippers work well for lounging around the house or dressing up a simple pair of jeans. Some Moroccan decorative slippers act as show slippers, as they feature brass not intended for walking in.
---
| | |
| --- | --- |
| 4 | Chinese Decorative Slippers |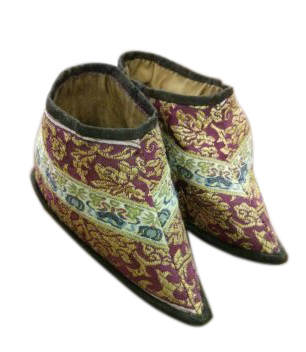 For wearing or for decoration, Chinese decorative slippers offer a delicate look in a variety of shades. Some come made from porcelain intended for display, while others use soft fabrics and colourful embellishments to dress up outfits during both the day and night. Silk and satin slippers work well for comfort at home, while backless mesh Chinese slippers work as warm weather footwear on casual days for both men and women. Some shades of Chinese decorative slippers include pink, purple, red, blue, black, gold, silver, and green.
---
| | |
| --- | --- |
| 5 | Japanese Decorative Slippers |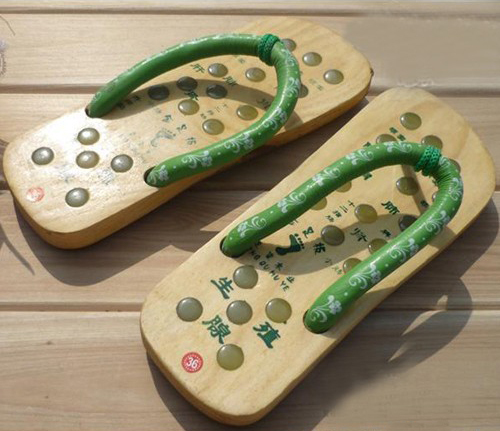 Made from a variety of different materials, Japanese decorative slippers work well for comfortable wear and special occasions. Delicate silk and satin in a variety of regal colours act as Japanese ceremonial footwear, while flip-flop style slippers include cushioned fronts for toe comfort. Many Japanese slippers come backless for easy on and off wear, while other porcelain slippers work well as decorative items on shelves. Wooden Japanese slippers, also known as geta clogs, serve the same purpose, although some women may choose to wear these hard slippers to a traditional Japanese tea.
---
| | |
| --- | --- |
| 6 | Scandinavian Decorative Slippers |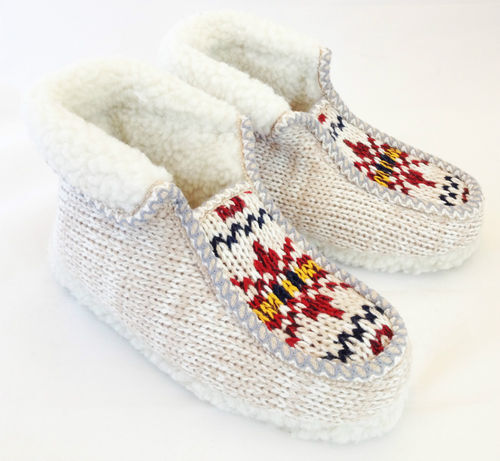 Scandinavian slippers feature comfortable wool materials and hand-knitting. These slippers offer a soft place to put one's feet at the end of a long day. Many feature traditional Scandinavian embroidery for a decorative touch, while others come in slipper sock form with a cushioned inner layer. Many fashionable Scandinavian slippers come backless with a fur lining for warmth.
---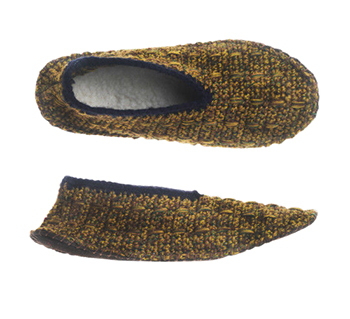 Crocheted slippers work well as display items and as functional footwear. Usually hand made by experienced craftspeople, these soft and intricate slippers come in a variety of colours, including red, green, pink, grey, red, and blue. Crocheted trim adds an extra decorative touch to the slipper, while styles include backless and loafer-type varieties. Some even come with pom-pom embellishments or holiday decorations for special occasions.
---
How to Buy Decorative Slippers on eBay
Finding decorative slippers on eBay is as simple as using the Search bar found on any eBay page. Just type what you want into the bar and watch the results populate. To refine your search, specify colour and style, as well as whether you want your slippers in new or used condition. Always look for trusted sellers with high feedback ratings so you can buy with confidence. eBay stores are another shopping option for decorative slippers. Stores feature similar items for a one-stop shopping experience. Buy slippers and other footwear from one store and possibly receive a multiple-item shipping discount.