With the use of
electronic devices
on the rise, having a
docking station
with a card reader becomes a wise investment. Not only does a docking station allow consumers to charge their devices when not in use, but it also provides consumers with the opportunity to share that data between various devices. As some docking stations are particular to specific devices, finding the right card reader for the consumer's needs can be challenging. Looking into the top docking station card readers can provide clarity to consumers, which can assist them in making a prudent purchase that matches the consumer's needs.
| | |
| --- | --- |
| 1 | Waltzmart HDD Docking Station with Card Reader |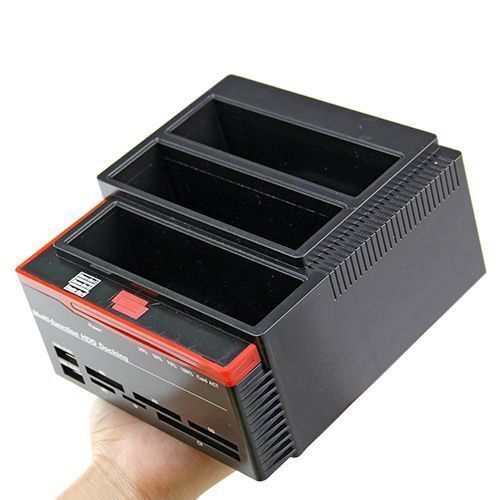 The Waltzmart Docking Station with Card Reader is a small but helpful accessory to consumers. It only weighs 850 grams, and the docking station comes with two USB 2.0 ports. It fits all 6.4-cm and 8.9-cm HDDs, and supports eSATA, SATA and IDE. The Waltzman docking station also supports Memory Stick, Compact Flash, Secure Digital, SD High Capacity cards, TransFlash, and xD picture cards.
---
| | |
| --- | --- |
| 2 | Generic HDD Docking Station with Card Reader |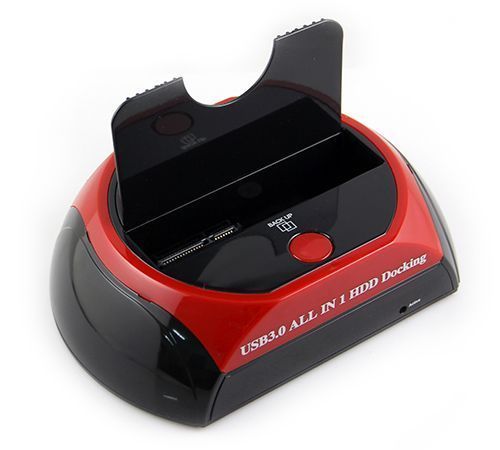 A generic, or All-in-1, docking station, provides consumers with the access they need without the expense of a brand name. Offering dual docks, the All-in-1 Docking Station supports all 6.4-cm and 8.9-cm IDE and SATA hard drives. This device also supports up to 64 memory cards, and has slots for Compact Flash,, Memory Stick, Secure Digital, TransFlash, and XD picture cards..
---
| | |
| --- | --- |
| 3 | TopDigi HDD Docking Station with Card Reader |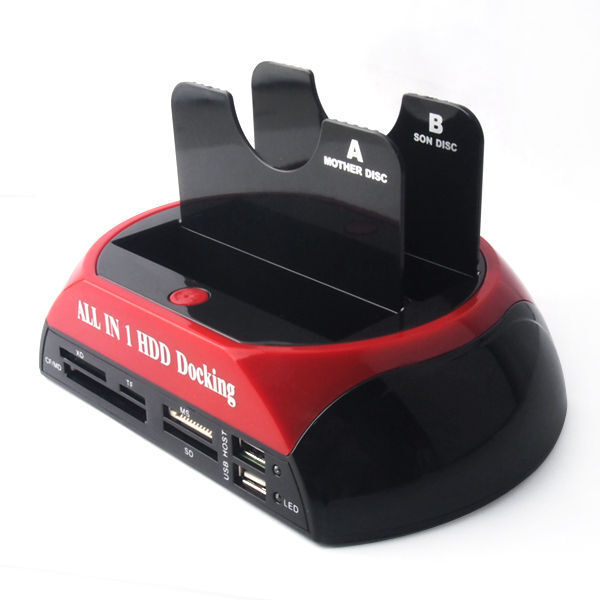 The TopDigi HDD Docking Station offers alternative features, depending on what the consumer needs. This docking station works with 6.4-cm and 8.9-cm SATA Hard Disks, but does not support IDE. This device also supports Windows 2000/XP/Vista/Win7 and Mac OS 9.X and higher, but no earlier versions of Windows OS.
---
| | |
| --- | --- |
| 4 | AGPtek HDD Docking Station with Card Reader |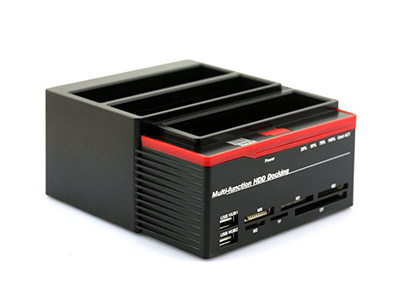 With three slots, the AGPtek Multifunction SATA HDD Docking Station supports any capacity of 6.4-cm or 8.9-cm SATA hard disks. Supported operating systems include Win 2000/XP/Vista/Win7, MAC OS 10x or above, and Linux, making this docking station the most versatile for consumers. The output interface includes MiniUSB capabilities, two USB 2.0 hubs, six card reading slots, and SATA I and SATA II ports. This device also offers offline cloning without an additional purchase.
---
| | |
| --- | --- |
| 5 | e-SATA HDD Docking Station with Card Reader |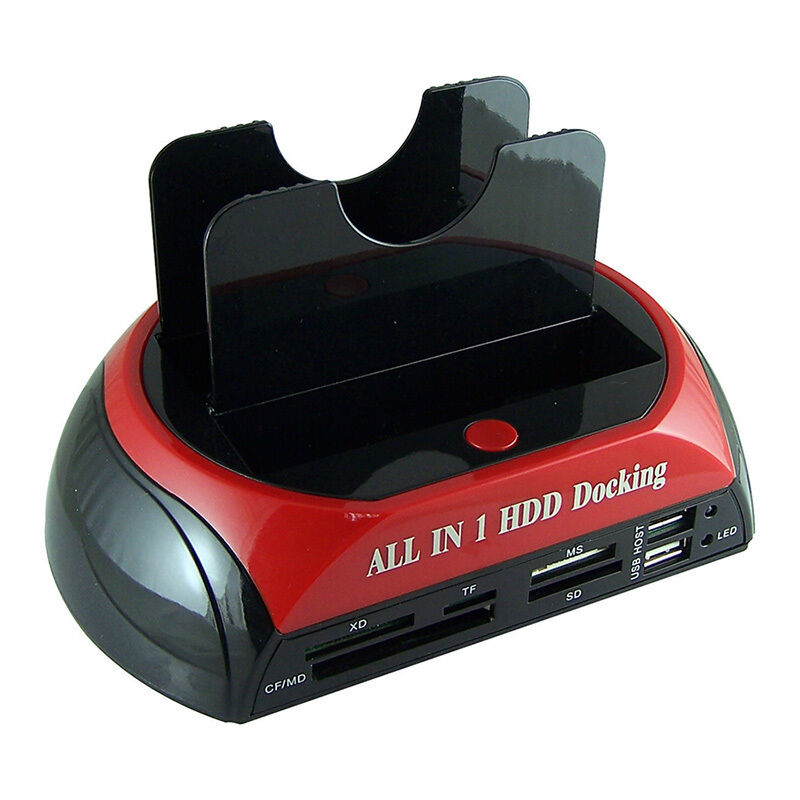 A docking station with an eSATA interface is a fast docking option for external hard drives, often a faster option than using a USB 2.0 port. The eSATA HDD docking station typically supports faster data transfer speeds, generally up to 3 GB per second, for many versions of Windows, Mac, and sometimes Linux operating systems.
---
| | |
| --- | --- |
| 6 | iConcepts Universal Notebook Docking Station with Card Reader |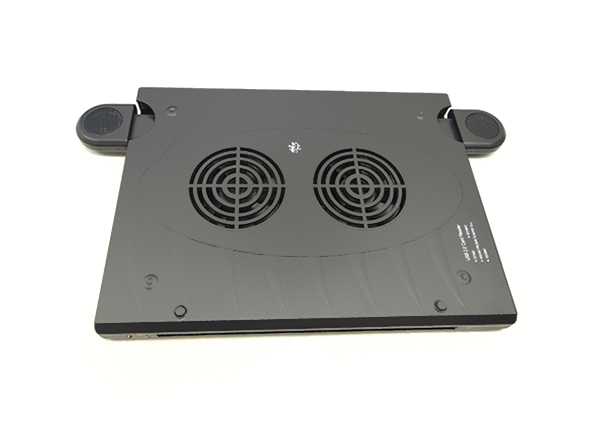 The docking station&">iConcepts Universal Notebook Docking Station is an excellent option for consumers looking to transfer information between devices regularly. It features two quiet cooling fans to keep the notebook cool while working, a 9-in-1 memory card reader, three USB 2.0 ports, two PS/2 ports for a mouse and/or keyboard, and speakers. This docking station is an excellent multipurpose product for the tech-savvy consumer.
---
| | |
| --- | --- |
| 7 | AgeStar HDD Docking Station with Card Reader |
The AgeStar Docking Station with Card Reader supports Windows XP/Vista/7, a USB 3.0 output interface, and a data transfer rate of 5 GB per second. This docking station suits 6.4-cm and 8.9-cm SATA HDD or SSD and has one-touch backup, and the card reader supports high-speed MMC, MS, and SD cards.
---
Choosing a Dock Station with a Card Reader
To find the right docking station with a card reader, consumers should first determine which devices and cards they want to dock, and whether they need to purchase an adapter, which may be necessary for
MiniSD
and
MicroSD
cards. Next, consumers should determine if the docking station they want has maximum storage limits for the hard disks or cards.
Find Dock Stations with Card Readers on eBay
Finding the right dock station with card readers on
eBay
begins with entering "
multipurpose HDD docking station
" into the search bar on every page. From there, consumers can further narrow their results by preference to find the ideal product. eBay offers consumers new, used, and refurbished products from sellers across the globe, which makes for an excellent selection of products. Consumers can check the feedback located on any seller's page and take advantage of free shipping from Top-rated sellers who may offer it. Consumers can find the docking station with card reader they need without delay when they shop on eBay.