From weddings to business meetings, many occasions in a man's life demand a high-quality dress shirt. Since there are many brands and models of
dress shirts
, men should consider material, pattern, cut, and stitching when evaluating the quality of dress shirts. Understanding the features of dress shirts helps men to find the best model for them. Each buyer has unique demands and benefits from choosing the proper shirt from among these top seven dress shirts. Finding an outstanding dress shirt in local stores or on eBay is easy if buyers know what they are looking for.
| | |
| --- | --- |
| 1 | Ralph Lauren's Purple Label Tailored-Fit Aston Dress Shirt |

The Aston dress shirt from Ralph Lauren's Purple Label is 100 per cent luxury Italian broadcloth cotton and features mother-of-pearl buttons. An applied placket gives the barrel cuffs a more professional look and allows for easy rolling. From the barrel cuffs and curved hem to the split back yoke, this shirt features a crisp and slim cut. Should the shirt need tailoring, the split back yoke allows for quick modifications.
---
| | |
| --- | --- |
| 2 | Brooks Brothers Made in Italy Herringbone Dress Shirt |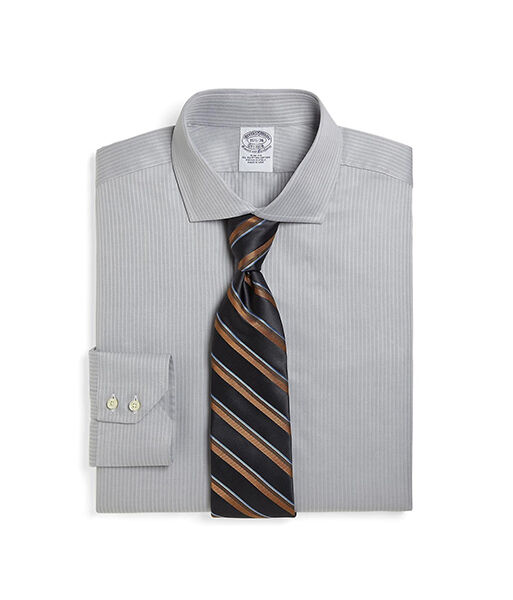 Brooks Brothers Made in Italy shirts feature 100 per cent Egyptian cotton. Double-button, single-mitred cuffs are perfect for French cuffs, and signature Brooks Brothers shirring gives the cuffs a distinguished look. Split back yoke gives the back of the shirt more flexibility without pulling the hem free from pants. Buyers with different body types appreciate finding the shirt in both regular and slim fits.
---
| | |
| --- | --- |
| 3 | Thomas Mason for J. Crew Ludlow Shirt in Royal Oxford |
Royal Oxford cotton gives this Thomas Mason dress shirt one of the softest feels of any cotton shirt. This shirt features a reinforced hem gusset and sleeve placket for easy access in and out of the shirt. Convertible cuffs are ready to showcase a man's favourite cuff links, and mother-of-pearl buttons accent this attractive and classy shirt. Wearers with larger frames benefit from the cutaway collar.
---
| | |
| --- | --- |
| 4 | Luigi Borrelli Linen Dress Shirt |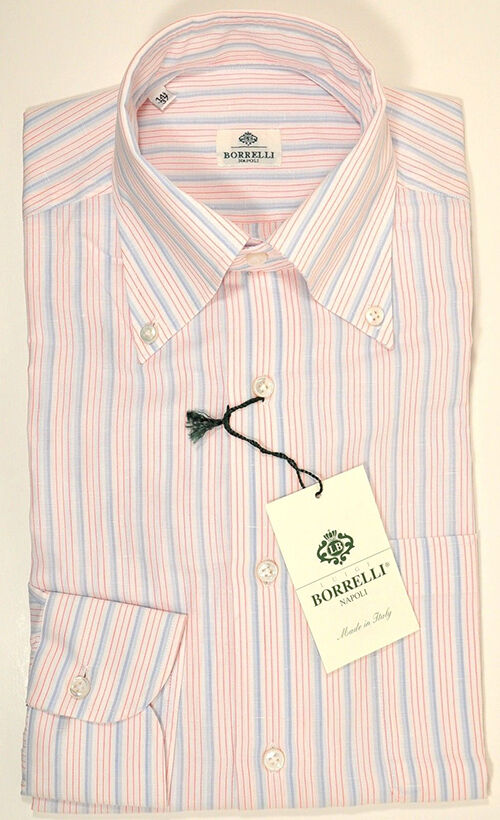 Luigi Borrelli shirts features a blend of 60 per cent cotton and 40 per cent linen to keep the wearer cool in hot weather. Round armholes contribute to a slim cut across the chest and make this shirt suit more slender men. Traditional Neapolitan three-point stitching attaches the sturdy mother-of-pearl buttons, ensuring that they never fall off. Side gussets reinforce the shirt, preventing the seams from tearing and the shirt from coming loose.
---
| | |
| --- | --- |
| 5 | Eton Contemporary Dress Shirt |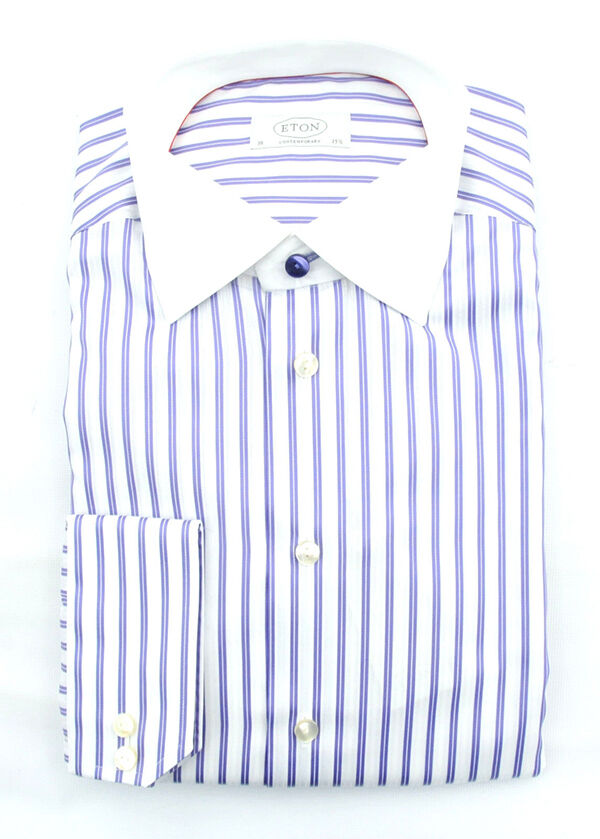 The Eton Contemporary dress shirt is available in a number of colour, pattern, and fabric choices, but they all carry the quality of the Eton name. Cuffs are either double-cuffed or single-mitred. A wide range of cottons make Eton dress shirts suit a variety of occasions. Any Eton shirt comes with custom accessories like cufflinks and ties.
---
| | |
| --- | --- |
| 6 | Turnbull and Asser Double-Cuff Cotton Dress Shirt |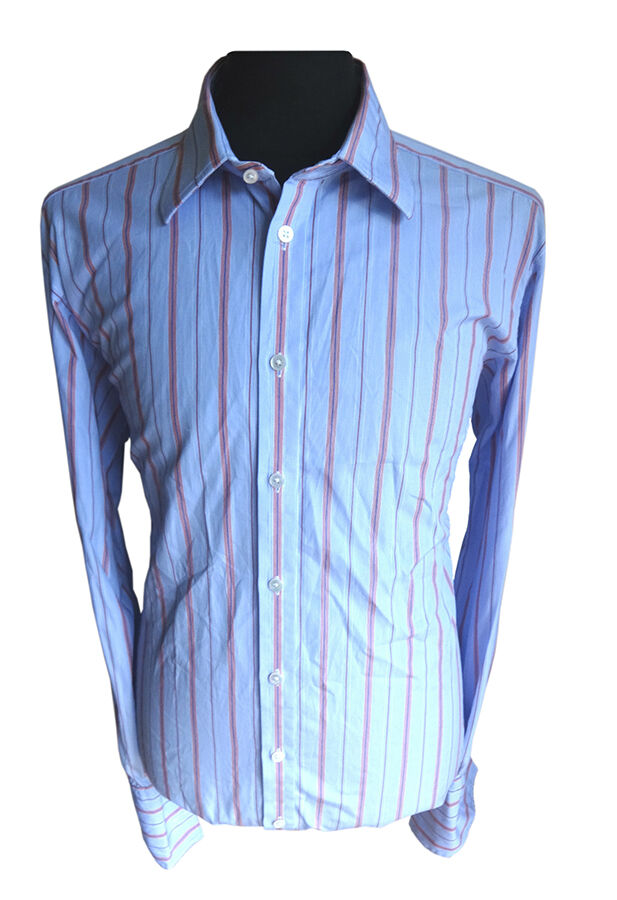 Turnbull and Asser makes high-quality shirts with the so-called cocktail cuffs, a style of French cuff fastened back with buttons instead of cufflinks. The 200-thread count Egyptian cotton lends the shirt a soft and smooth feel. Gusseted seams and superior stitching ensure longevity of each shirt.
---
| | |
| --- | --- |
| 7 | Paul Stuart Royal Oxford Dress Shirt |

This Paul Stuart shirt capitalises on the soft hand feel of Royal Oxford cotton with fine stitching that blends the thread right into the cloth. The split yoke back with shoulder pleat is perfect for tailoring, and the placket front keeps the shirt in place. The removable collar gives the wearer great flexibility in style.
---
How to Buy Men's Dress Shirts on eBay
Buying dress
shirts
on eBay is easy. Start by entering the name of the shirt maker you are interested in. The search page shows many results related to your search, so use the filters to narrow down the choices by limiting the sizes, colours, and prices. When choosing a shirt, keep in mind that dress shirts are not all created equal. Each one is perfect for a particular occasion. For instance, very few shirts complement a bow tie. There is nothing quite like finding a shirt that suits both the occasion and the wearer. Both are possible when shopping for shirts on eBay.