Dress shorts
are incredibly versatile. They come in countless colours, lengths, and styles. Shorter dress shorts worn with loose, flowing tops and a pair of heels are perfect for a night out. Dress shorts convert into year-round clothing items when worn with a pair of boots and tights underneath. Depending on their length and colour, they may be a perfect way to head to the office in style in the summer. With so many ways to wear dress shorts, they are a necessary addition to every woman's closet.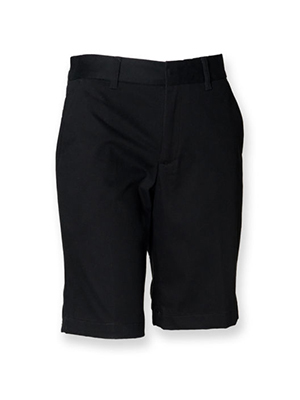 The Henbury chino shorts are perfectly versatile. They feature two slanted front pockets and one back pocket. They reach the top of the knee so they still look modest, even when paired with high heels. They also have a flat front and belt loops. The shorts come in neutral colours so wearers can pair them with patterned or solid tops. The manufacturer designed these shorts out of cotton Teflon twill for stain resistance, so a little coffee spill at the office does not result in a noticeable stain.
---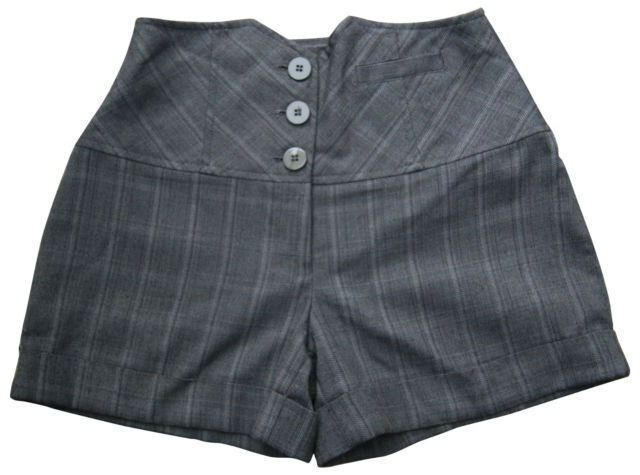 ASOS tailored shorts look sleek and elegant and come in many styles and fits. The belted roll hem shorts, for example, are high waisted with a thin belt and pleats. They come in stylish colours like stone, tobacco, peach, and blue. They look great with both patterned and solid tops. These shorts are dressy, but hit mid-thigh, so they may not be appropriate for all office settings. The ASOS city shorts, however, just hit the knee. These shorts are cute and stylish whether heading to the office or to a social occasion. They are also available in plus sizes.
---
| | |
| --- | --- |
| 3 | Jane Norman Paperbag Shorts |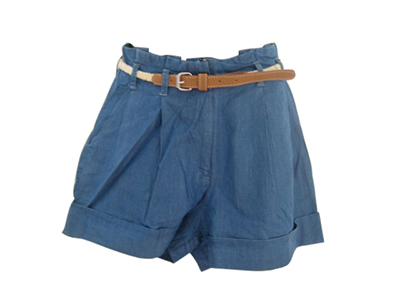 The loose-fitting Jane Norman paperbag shorts adapt to almost any setting. These shorts reach mid-thigh, have a pleated waist for a loose look, and are cool to wear because of their extremely lightweight material. They look amazing with loose, flowing tops for a casual night out, or wearers can dress them up by pairing them with a pair of peep toe heels.
---
| | |
| --- | --- |
| 4 | Topshop Cutwork Mensy Fit Shorts |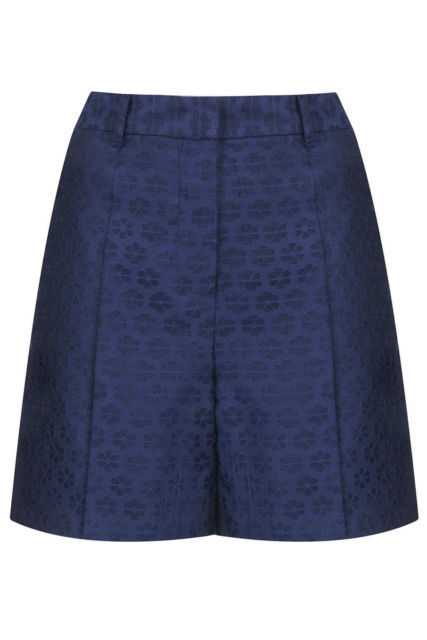 Topshop cutwork mensy fit shorts feature allover cutwork material made from 60 per cent polyester, 35 per cent viscose, and 5 per cent linen. These tailored shorts feature a high waist with side pocket detailing. These shorts are a deep blue colour and look lovely in any setting with either flats or heels. They only reach mid-thigh, so they may not be appropriate in professional settings. Button-up blouses or cardigans give this pair of shorts a serious but feminine look.
---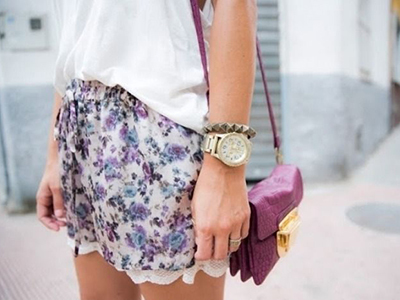 These colourful shorts are patterned and flowing. Although Zara floral shorts are a little too short to wear to the office, they are gorgeous and perfect for other occasions and outings. There are endless colours and patterns to choose from, including paisley and floral patterns in rich pink, blue, and green tones. Best paired with a solid-coloured shirt, these shorts are perfect for a summer night out on the town. In addition, they pair well with sandals or high heels.
---
| | |
| --- | --- |
| 6 | French Connection Apollo Wool Mini Shorts |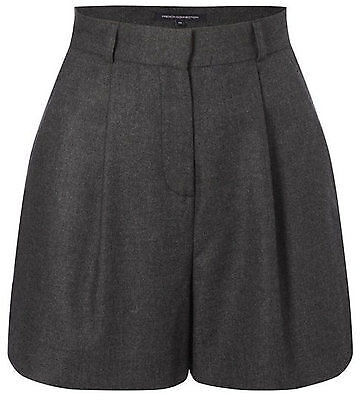 French Connection Apollo wool mini shorts are classy and stylish. These grey wool shorts are perfect for autumn and winter wear. Although they do not reach knee length, they look stunning in winter with a pair of ribbed tights or leggings worn underneath. Their solid colour lends itself to both patterned and solid tops. They look amazing when paired with rich autumn tones and a thin leather belt, and women can easily dress them up or down for any setting or occasion.
---
| | |
| --- | --- |
| 7 | Whistles Dana Tweed Culottes Shorts |
The trendy Whistles Dana tweed culottes shorts feature a traditional fly-front fastening. They come complete with two side pockets and delightful tweed material. These shorts come in dark neutrals and look lovely when paired with just about any type of top and any pair of shoes. For example, they look great with tights and boots for a fashionable winter look. They reach knee length, making them ideal for the office as well.
---
Buying Women's Dress Shorts on eBay
eBay
has an extensive collection of dress shorts in just about every brand, style, and colour. Consumers can begin shopping by typing "dress shorts" or "formal shorts" into the eBay search bar. When results appear, shoppers can filter them by condition, price, brand, and free shipping. Whether consumers are looking for short dress shorts to pair with high heels for a night out, or bermuda shorts to keep cool in the office while still looking professional, eBay is sure to have just what they need.