Golf is a game that individuals from all stages of life enjoy, from youngsters just starting out, to seniors in their waning years. While a professional or low handicap golfer may have a variety of different brand clubs in their
golf bag
, average golfers can benefit from hitting with a
set of golf clubs
. The swing characteristics and feel of a set of clubs tends to be more consistent for mid to high handicappers. Choosing a set of clubs can be a difficult shopping task as so many different brands are available. Shopping on eBay gives golfers the ability to search through all the top brands and select the clubs best suited for their game.
| | |
| --- | --- |
| 1 | Adams Idea A12 OS Golf Club Set |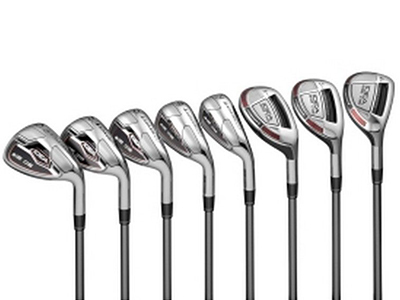 Golfers that need some extra distance from their irons enjoy playing with the Adams Idea A12 OS golf clubs. Classified as hybrids, the four, five, and six irons are a combination of iron and fairway wood designs that give the clubs their distinct look. Perimeter weighted with lite flex graphite shafts, the set includes a driver, three wood, five wood, irons four through nine, pitching wedge, sand wedge, and putter.
---
| | |
| --- | --- |
| 2 | Tour Edge Bazooka JMAX Gold |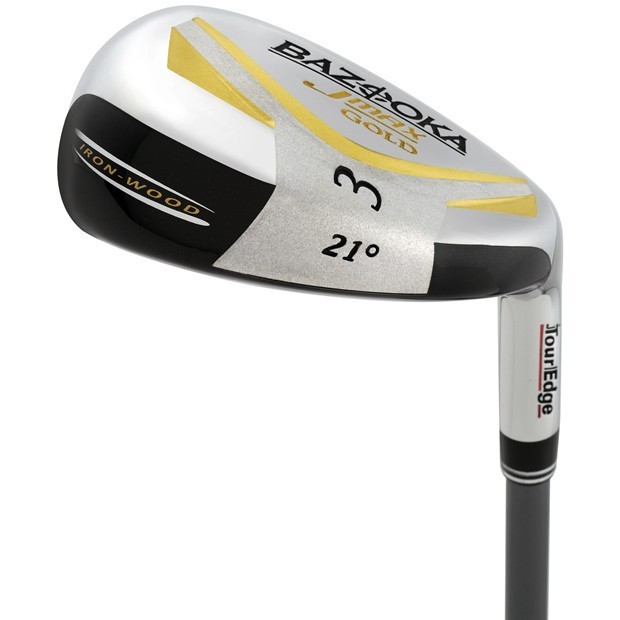 Another hybrid design, the Bazooka JMAX Gold series by Tour Edge call themselves iron-woods. The Bazooka JMAX Gold clubs are shaped more like a traditional wood golf club than the Adams Idea A12s which have a cavity back; this extra head material gives the clubs a lower centre of gravity for higher and longer ball flight. Sets come in lofts from two iron to lob wedge..
---
| | |
| --- | --- |
| 3 | Lynx Black Cat Golf Club Set |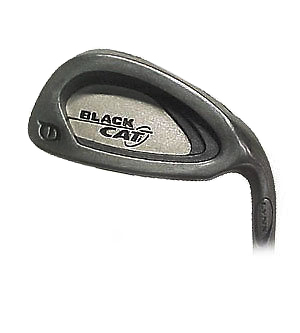 A standard set of Lynx Black Cat golf clubs come with a five iron down to a sand wedge. Three and four irons are available as well as a Lynx Black Cat driver, fairway woods, and two hybrids. Black Cat irons are a cavity back design with minimal offset from the hosel to the face of the club. Lynx Black Cat clubs come with steel and graphite shafts with regular, firm, or stiff flex shafts.
---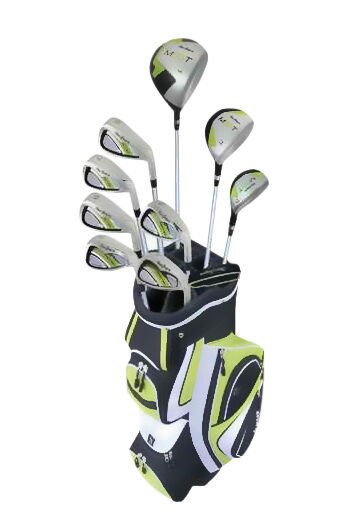 The MacGregor M65T golf clubs are available in a complete 14 club set with a driver, fairway wood, hybrid wood, four through sand wedge irons, a gap wedge and putter. These cavity back clubs are easy to hit; the woods have graphite shafts and the irons have lightweight steel shafts. The driver has a 460cc head with a titanium insert for extra distance.
---
| | |
| --- | --- |
| 5 | Strata Plus Golf Club Set |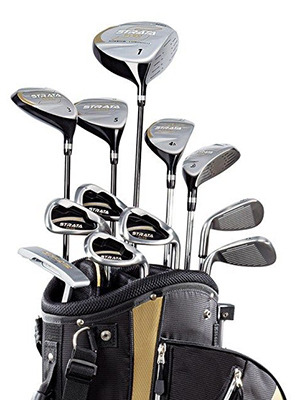 Like the MacGregor M65T set, the Strata Plus golf clubs by Callaway are a complete set of woods and irons, although the Strata Plus has 12 clubs available. A 460cc titanium composite driver has a graphite shaft as do the three and five fairway woods. The four and five irons are hybrids and the six through nine irons, pitching wedge, and sand wedge all have steel shafts. The cavity back design of the irons have perimeter weighting for a larger sweet spot. A putter is also a part of a standard set of Strata Plus golf clubs.
---
| | |
| --- | --- |
| 6 | Top Flite Aero Golf Club Set |
Top Flite Aero golf clubs include woods, hybrids and irons in a set with a 460cc titanium insert driver, three and five fairway woods, plus three and four hybrid irons. Six wide sole irons from five to pitching wedge accompany a sand wedge and blade putter. The woods and hybrids come with graphite shafts and the club heads are all stainless steel.
---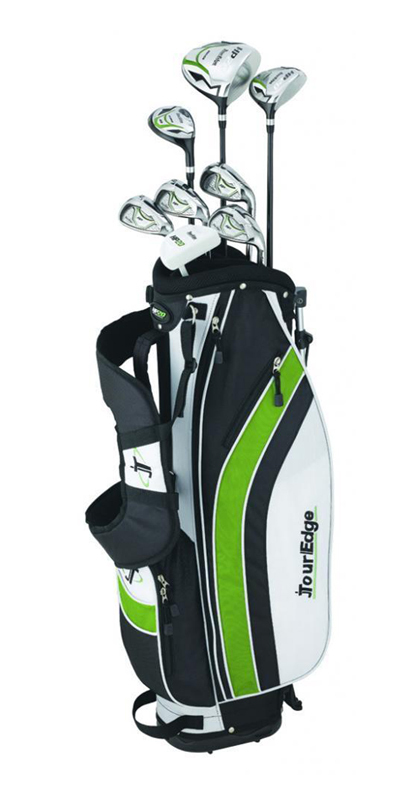 The HP 20 set of golf clubs from Tour Edge offer heel and toe weighted clubs in irons and woods. The additional weight in the heel and toe of the 460cc driver makes the club move forgiving, a characteristic that defines the Tour Edge HP20 set. Three and five woods, a four iron hybrid, five iron through sand wedge and a mallet putter comprise the complete line of HP20 clubs.
---
How to Buy Golf Club Sets
Sellers on eBay offer a large selection of golf clubs and buyers can search through all listings by using golf club sets as the keyword in any eBay search bar. Searches can be refined by using the filter menu or by entering specific descriptions or even specific brands such as Top Flite golf clubs. Buyers can review seller feedback ratings and buy with confidence based on the manner in which sellers strive to earn positive satisfaction rankings. Pay for eBay purchases with PayPal and be assured of a safe and secure online transaction. Golfers just taking up the game or looking to improve their performance with a new set of clubs can benefit from the technology offered by some of the game's top equipment producers.