Gowns for the mother of the bride
range in length from mid-thigh to floor length and come in a variety of styles and patterns to suit the taste and body type of virtually any woman. From traditional choices like the skirt or pantsuit to full and flowy designs that exude an air of elegance, hundreds of styles exist and come in a plethora of colours to compliment the bride's wedding colour scheme as well as the wearer's hair or eyes. Whether the dress comes from a local bridal shop or online at eBay, a peek into the characteristics and fit of each of the top gowns for the mother of the bride allow shoppers to purchase a beautiful outfit for the special day and beyond.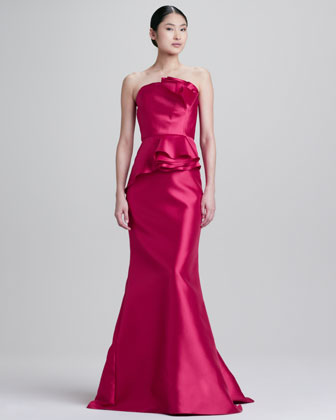 Classic and timeless, formal strapless gowns showcase the collarbone and neck while providing full coverage with a light showing of cleavage. The length of this type of dress ranges from short and skimming the thigh to long and sweeping the floor as well as every length in between. Common materials include silk, organza, sequins, or a fabric blend with a bit of stretch and many choose to accent this dress type with a clutch and strappy shoes.
---

For a beautiful look straight out of a magazine or a princess' wardrobe, romantic inspiration dresses come together with light and airy materials that drape elegantly and feature classic, ethereal lines. Most dresses of this type are sleeveless, but a few have light sleeves made of see-through material to add to the elegance and romantic appearance. Common colours include white, eggshell, and creme, as well as pastel shades of blue, pink, yellow, and green.
---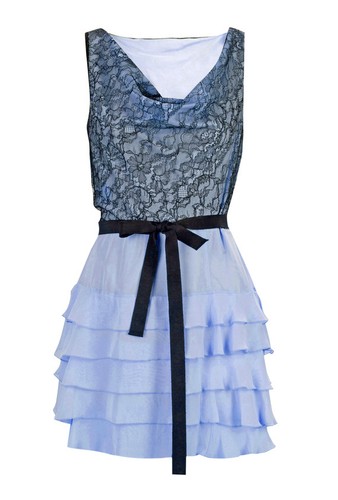 Dresses with lace designs feature a base layer of cotton, linen, or a polyester blend with an overlay of sheer lace in colours ranging from basic to vivid to match the shade preferences of the wearer or the bride. Wearers have the choice of a knee-length or longer frock with lace in multiple patterns, including Queen Anne, Chantilly, Egyptian, entredeux, and Florentine as well as Limerick, Nottingham, and shadow lace of the modern or vintage variety.
---
| | |
| --- | --- |
| 4 | Greek Style One-Shoulder |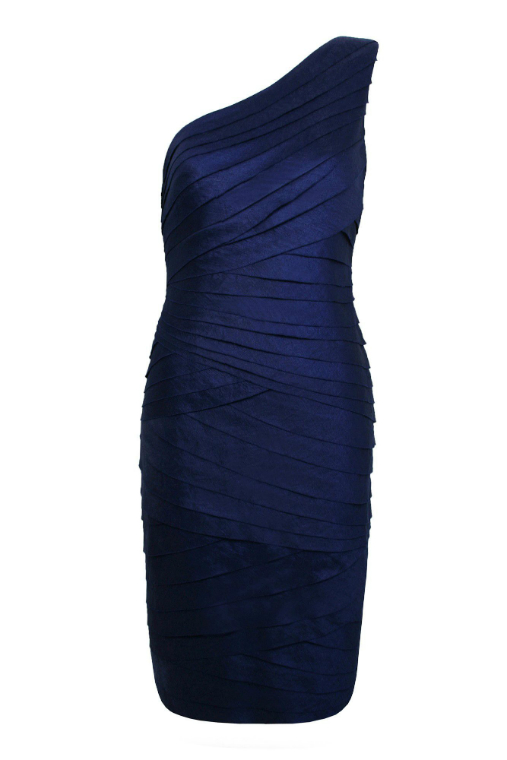 Perfect for those who consider themselves fashion-forward yet elegant, Greek-style one-shoulder gowns surround the wearer in sheer fabric that flows and drapes in waves. The bodice of this type of dress frequently comes accented with faux flowers, sequined designs, or lace, and the organza or tulle bottom comes together in layers to construct a dress that moves with the wearer whether she chooses to dance, mingle, or greet guests.
---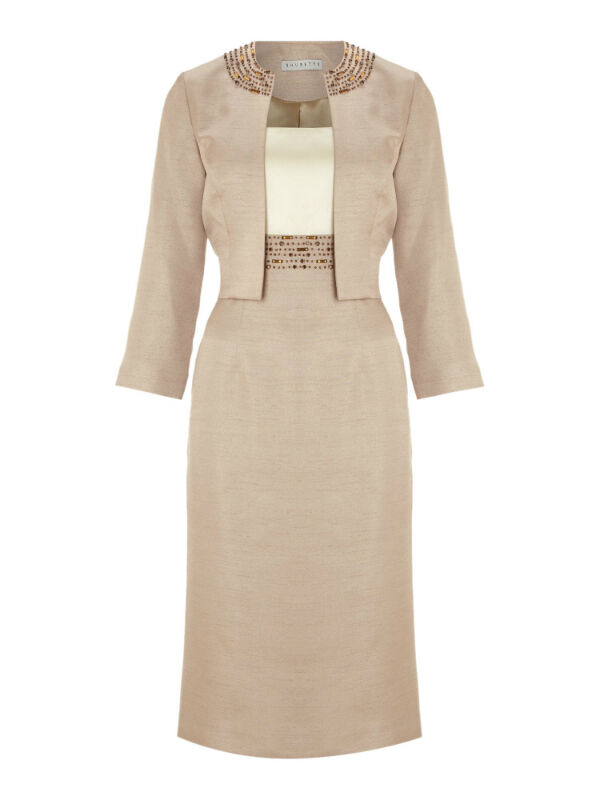 A classy suit includes a fitted jacket with either a knee-length skirt, pencil skirt, or pair of tailored trousers that accentuate the wearer's figure and accessories such as chunky necklaces, cocktail rings, and large bracelets. Many women choose to wear a basic camisole with lace bodice under the jacket, but another appropriate choice is a silk blouse with long or short sleeves.
---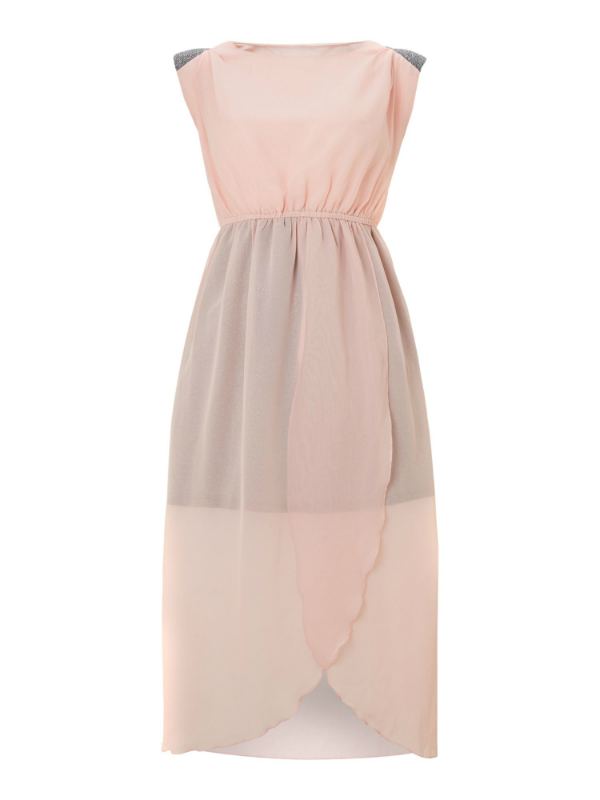 Casual style dresses encompass a wide range of choices, from simple shifts to sundresses, peasant dresses, chiffon dresses, and casual tank dresses in colours ranging from classic to modern hues and patterns of all types. This type of dress works best for outdoor or garden weddings as well as simple no-frills ceremonies attended by only close friends and family.
---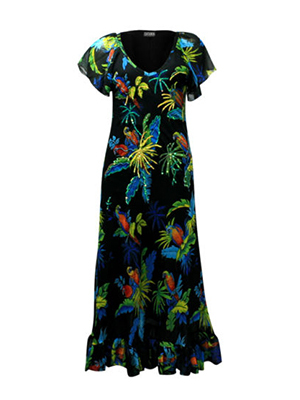 Perfect for mothers of the bride who appreciate frock choices ranging from tame to wild; it is possible to find a patterned dress in long and short styles, with sleeves or without, and in layered or thinner fabrics that come in all shapes and sizes. In addition to classic patterns such as roses and houndstooth, other pattern choices include leopard, zebra, and tiger animal prints, colour blocks, and a variety of polka dots, stripes, chevrons, and geometric shapes.
---
How to Buy Gowns for the Mother of the Bride on eBay
Whether you prefer a dress to wear once to the bridal ceremony or a more versatile frock with a use extending many events beyond, you can find virtually any size, style, or colour of gown for the mother of the bride on eBay. To locate the dress of your dreams quickly and easily, use keywords in the Search bar found on any page of the site, such as "classy pantsuit", "one-shoulder dress", or "formal strapless gown" for the best results. After paying for your purchase with a few simple clicks and receiving it directly to your door, hang it up right away to allow the wrinkles to fall out to ensure you look your best on the big day.