Satellite dishes
bring the best
HDTV
channels directly into a home or campsite. Products are commonly bundled in packages that include mounting hardware, cables, and other materials needed to use the dish. When shopping for satellite dishes, buyers should be clear on which providers the dish supports, as well as the areas in which the dish is usable. Some large dishes can receive signals in Scotland, Ireland, and parts of Europe. Buyers should compare the features and designs of top products in order to obtain the best dish for their needs.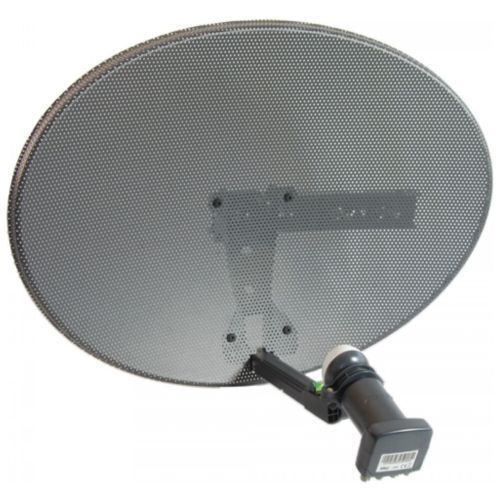 The Raven Minidish is a 60-cm satellite dish for use in Zone 2 areas. Its large size enables it to pick up signals in Scotland and Ireland for a clear picture, and it is often a better choice than Zone 1 dishes for use in England and Wales. The package includes all items needed to mount the dish, including a wall bracket, L-pole, nuts, and bolts. Buyers can also attach the dish to a vertical pole for caravan use, though they need to purchase the pole and mounting hardware separately. The Raven Minidish comes equipped with a quad LNB (low-noise block), and it is an ideal choice for users who want Sky HD, Sky Plus, and Freesat HD satellite. The dish also works with Polsat, Hotbird, Astra 1, and Astra 2.
---
| | |
| --- | --- |
| 2 | Satgear 65-cm Portable Dish |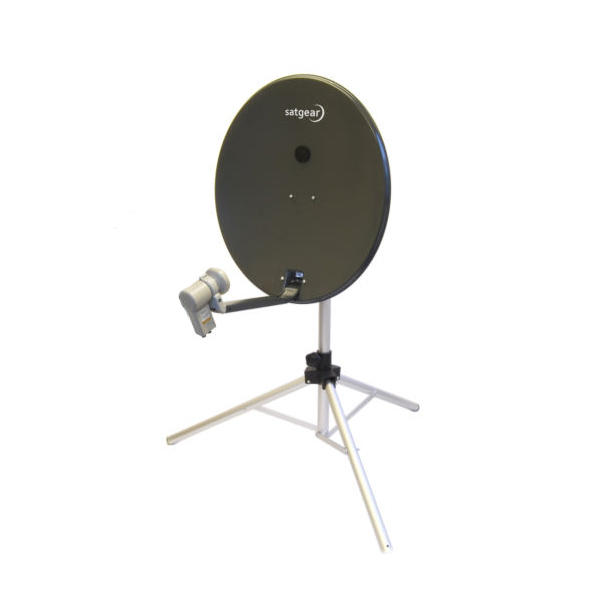 The Satgear 65-cm Portable Dish Kit includes everything needed to set up and enjoy HD satellite stations in Zone 2 areas. It is entirely digital, and it uses a single LNB that comes in the package. The kit features a solid aluminium tripod that users can fix into the ground for increased stability, along with F-connectors and a coaxial cable. Buyers have the choice between light and dark colours for the 65-cm dish.
---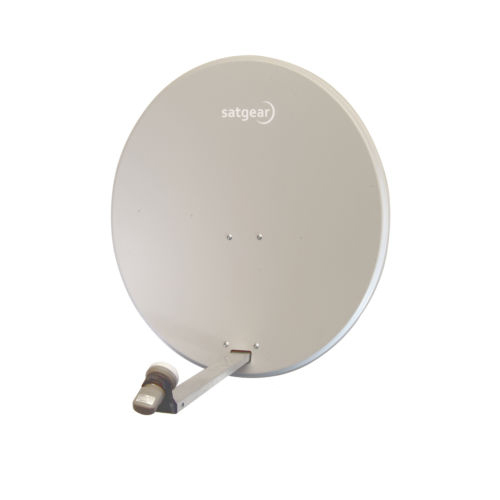 The Satgear 80-cm dish comprises zinc phosphated steel with a polyester powder coating. It offers excellent signal strength and is usable with Polsat, Hotbird, Eurosat, Asta, and many other European satellites. The package includes a wall bracket and fixings, as well as a Satfinder meter and cable. The dish enables users to travel further than they can with the 65-cm Satgear dish, and it receives signals into Spain as far as Barcelona.
---
| | |
| --- | --- |
| 4 | Rockdale 60-cm Portable Dish |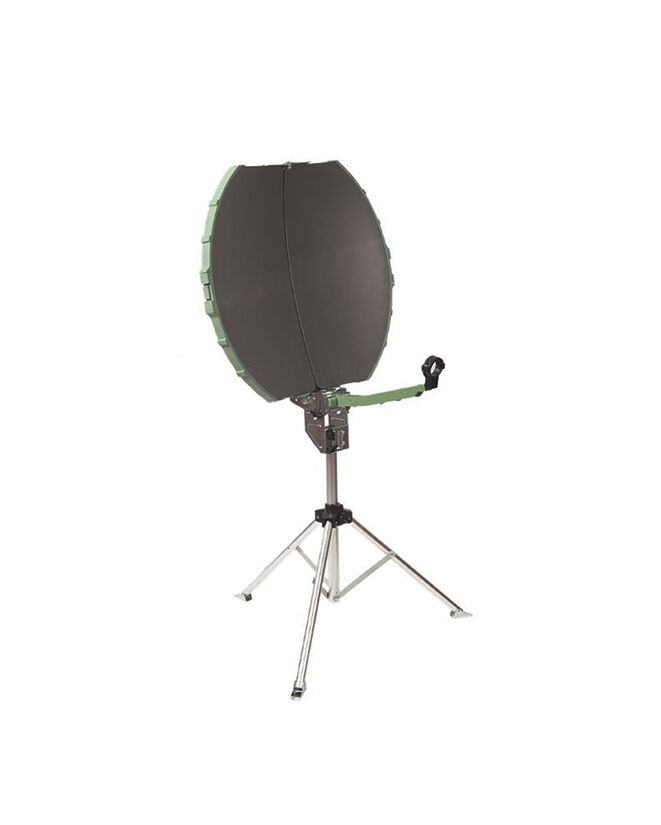 The Rockdale portable dish kit includes everything owners need to receive an HD television signal while they travel and camp. The kit includes a 60-cm folding dish along with a tripod stand. The dish receives signals throughout the UK, as well as parts of Europe, including France, Luxembourg, Netherlands, Belgium, and even parts of Spain. A 10-m coax cable, HDMI cable, and HD receiver also come in the package, along with a hard carrying case.
---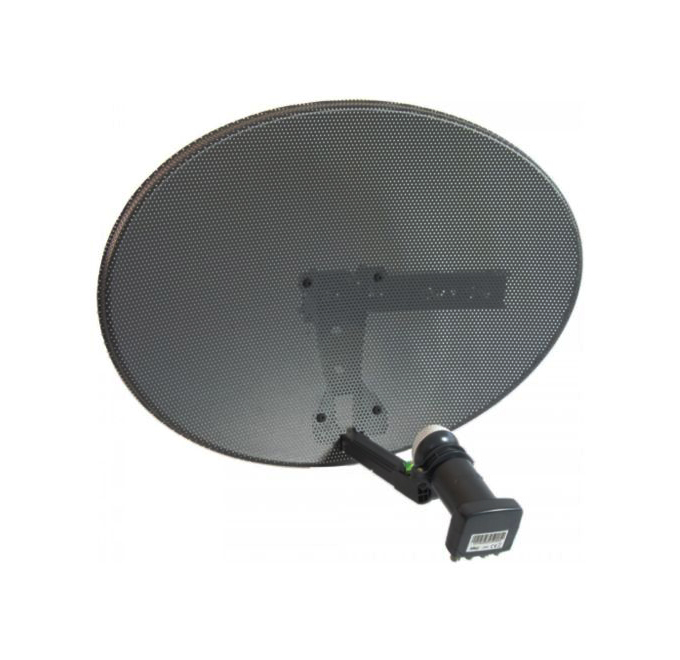 The Raven 45-cm dish is suitable for Zone 1 use in England and Wales. The kit includes everything buyers need to connect with a receiver and begin enjoying HD channels, including a 10-m CT63 cable, bolts, wall-mount bracket, and fixings. It also features a quad LNB, and the kit includes instructions on how to install the dish and connect it to a receiver. The kit allows owners to use Sky Plus or Freesat Plus.
---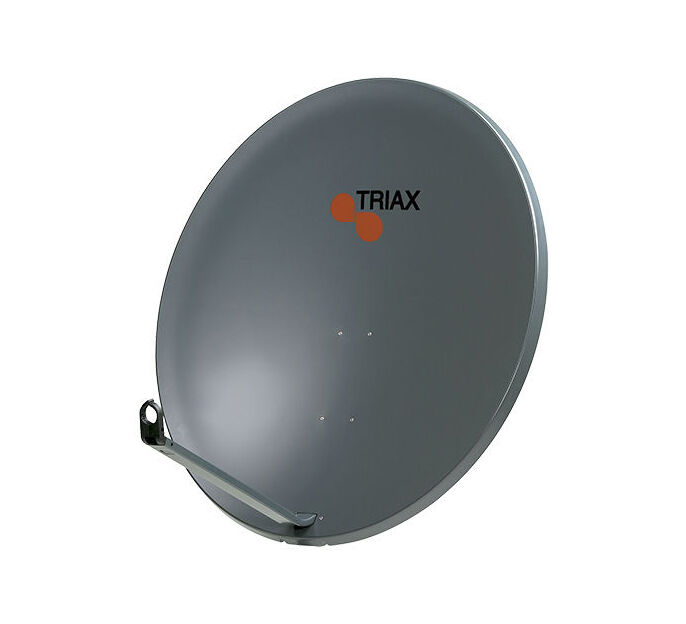 The Triax TD78 is a 78-cm dish built with anti-corrosive polyester for longevity. The size of the dish makes it an excellent choice for users who wish to receive foreign channels, such as those from Eurobird, Astra 1, Astra 2, Lingsta, Polsat, and Hotbird. It is also a suitable choice for users in areas that typically have poor reception. The dish comes with an angle bracket with pre-marked angles for easy installation, and owners can mount the dish on a wall or pole.
---
| | |
| --- | --- |
| 7 | CDTRONIX 80-cm Dish with Tripod Kit |
Satellite users who spend a large amount of time travelling and camping need a reliable dish that performs well anywhere they go. CDTRONIX designed its 80-cm dish specifically for camping and touring. It includes a tripod stand that allows owners to easily set up the unit at a campground or other site, as well as a 10-m coaxial cable and F-connectors. The stand folds up when not in use for easy storage. The CDTRONIX dish includes a single LNB.
---
How to Buy HDTV Satellite Dishes on eBay
eBay sellers post listings for both new and used satellite dishes. Browse listings for these products by entering keywords into the search field on the homepage or by clicking on category links. Look for eBay users with a high positive feedback rating and many completed transactions for a positive buying experience. Whether it is for a home or a caravan, eBay has the satellite dishes you need to get the best HD television. Consider top products to find one that matches your needs.