A
hard drive MP3 player
is one with a large capacity that enables users to store thousands of songs or hundreds of hours of video. Some function solely to play music, but others come with additional features such as Wi-Fi connectivity, high definition video playback, and even a built-in camera. Having a portable music player makes it easy for users to carry all of their music with them without the bulkiness of multiple CDs. When shopping for a hard drive MP3 player, users should take the time to evaluate the top models and find one that offers all of the features that meet their media needs.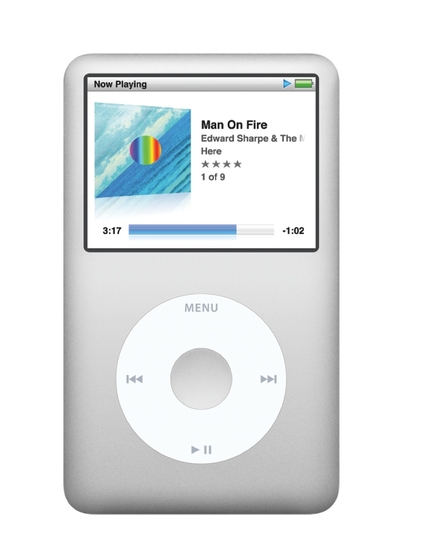 The Apple iPod Classic has not undergone many design changes since first released in 2001. This hard drive MP3 player has up to 160 GB of storage space. The sleek all-metal design gives it an attractive appearance and makes it nice to hold. The front has a scroll wheel that makes it easy to flip through the menus and find songs. With this much storage space, users can store up to 40,000 songs. More than just a music player, the Apple iPod Classic also plays videos. It boasts up to 36 hours of audio playback and 6 hours of video playback.
---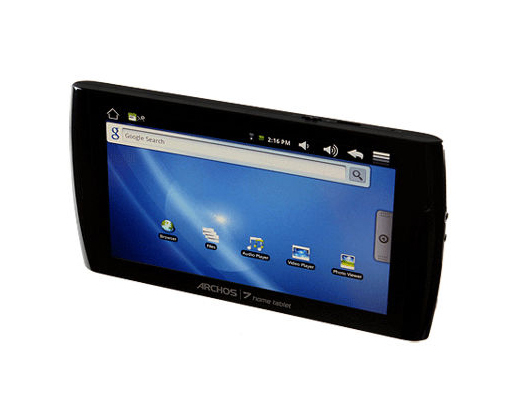 The Archos 7 is a multimedia tablet with a 160 GB or 320 GB hard drive. Its 7-inch high-resolution screen makes it a good choice for watching movies and view photos as well. Additional capabilities of this tablet include surfing the web, reading emails, recording TV, and streaming content from a computer. Because it is a small tablet, the Archos 7 is still a convenient size for carrying as a music player.
---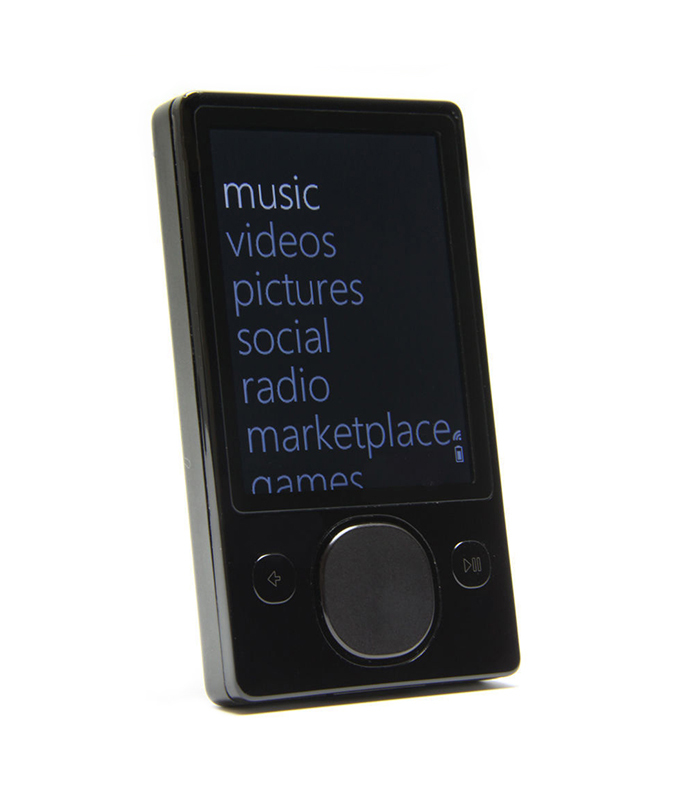 The Zune 120 has a 120 GB hard drive, which holds approximately 30,000 MP3s or 375 hours of video. Additionally, it has a built-in tuner so that users can listen to radio as well. Its song tag feature allows users to tag songs from the radio to download later. Its 3.2-inch colour LCD screen makes it possible to watch videos. The Zune 120 supports MPEG-4 SP Flash video as well as a variety of other video and music formats.
---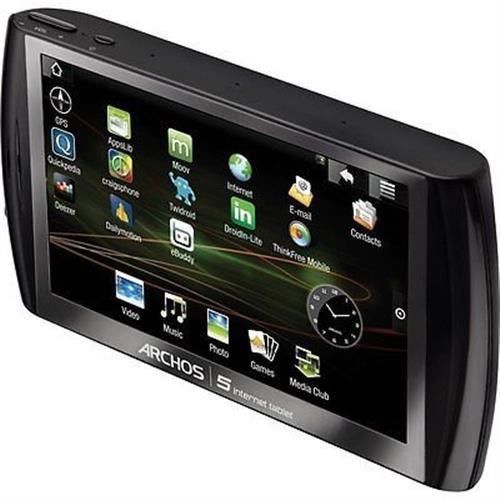 The Archos 5 tablet comes with a 160 GB or 500 GB hard drive to hold thousands of songs. It uses the Android operating system and with the bright screen is easy to operate. Equipped with built-in Wi-Fi, users can browse the web, read emails, and download media and other content with ease. It displays video files in high definition at a resolution of 720p. As a music player, it has impressive audio quality. The small 5-inch screen makes it a convenient size for carrying to listen to music on the go.
---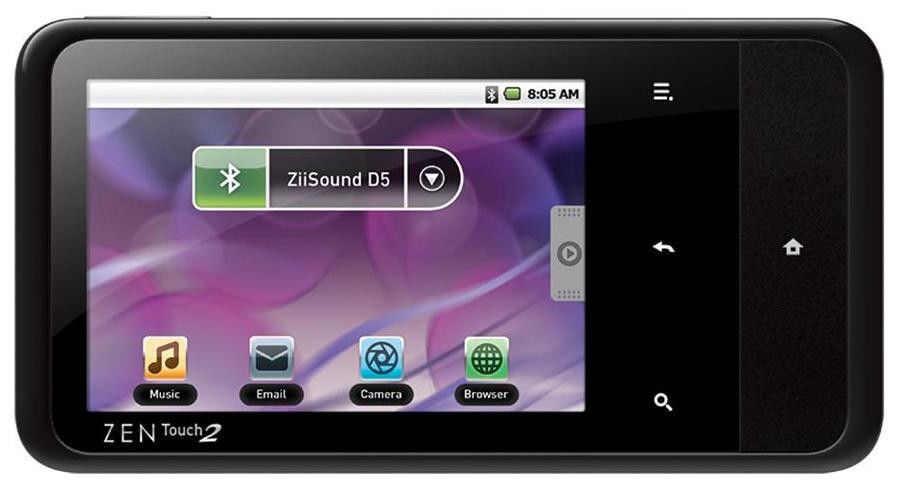 The Creative Labs ZEN Touch 2 is a 3.2-inch MP3 player with that allows people to listen to wireless music, surf the Internet, and play games. Download apps and other content from the Google Play Store since the ZEN Touch 2 uses the Android operating system. This MP3 player is available with an 8 GB or 16 GB hard drive and has built-in radio and GPS as well. The ZEN Touch 2 has Bluetooth connectivity, so users can listen to music from wireless headphones and speakers.
---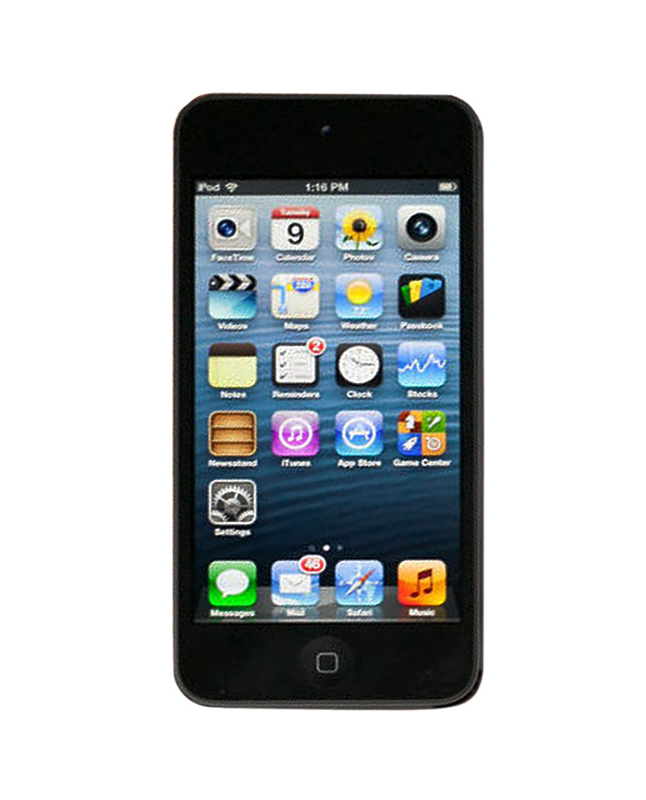 The Apple iPod Touch has a 4-inch multi-touch Retina display and comes with a 16 GB, 32 GB, or 64 GB hard drive. In addition to functioning as an MP3 player,, it has access to thousands of apps in the App Store. The iSight camera allows users to take photos, FaceTime chat with other Apple users, and record high definition video in 1080p. The battery offers up to 40 hours of audio playback and 8 hours of video playback.
---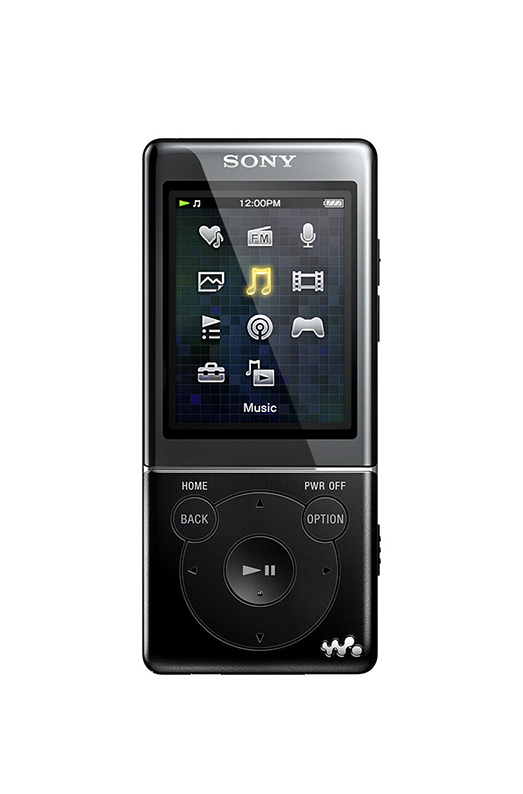 The Sony Walkman line of MP3 players offer 32 GB of internal storage, a 4.3-inch touchscreen, and use the Android operating system. It is large enough for comfortable gaming and surfing the web, and small enough to carry in a pocket as a portable music player. With a mini-HDMI port, users can connect their Walkman to a television to stream movies and other content. This versatile little MP3 player allows users to enjoy all of their media content on a single device.
---
How to Buy MP3 Players on eBay
Find a large selection of MP3 players of all brands and sizes on eBay. Many are offered at prices much lower than retail, and shoppers can even find used models for even more savings. Browse the inventory to see what is available or perform a search to find a specific model. Narrow the selections by choosing options such as operating system, capacity, condition, and more. A hard drive MP3 player provides a way for users to store all of their music and other media on a single device. Whether shoppers want one that just plays music or want a tablet full of features, there are several options to meet just about anyone's needs.