Dressing a newborn girl is one of the true joys of parenthood and grandparenthood, as newborn girls' clothing choices are among the most diverse and fun from which to choose. As the months get colder, however, babies need more than just a cute outfit to make it through the day. Still lacking the ability to regulate their own body heat, babies rely on clothing and blankets to keep warm. Adorable
girls' jumpers
are therefore excellent additions to any newborn girl's wardrobe. Among the most popular options in the United Kingdom are companies such as NEXT as well as the ever-famous handmade options from friends, families, and artisans.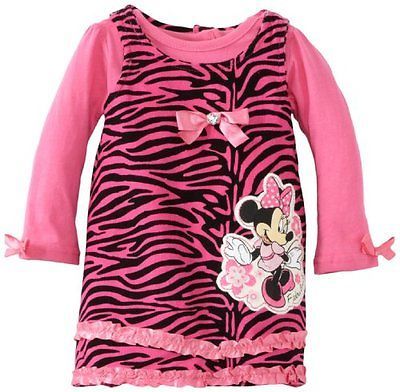 The endearing characters of Disney television and film have a special place in everyone's hearts. Whether buyers are die-hard Mickey purists or into the whimsy of the Disney Princesses so popular amongst girls today, there is a bevy of options when it comes to newborn jumpers. In addition to the particular characters featured on the jumpers, buyers choose between traditional large images and more subtle patterns; the latter of which is especially popular on items featuring Winnie the Pooh.
---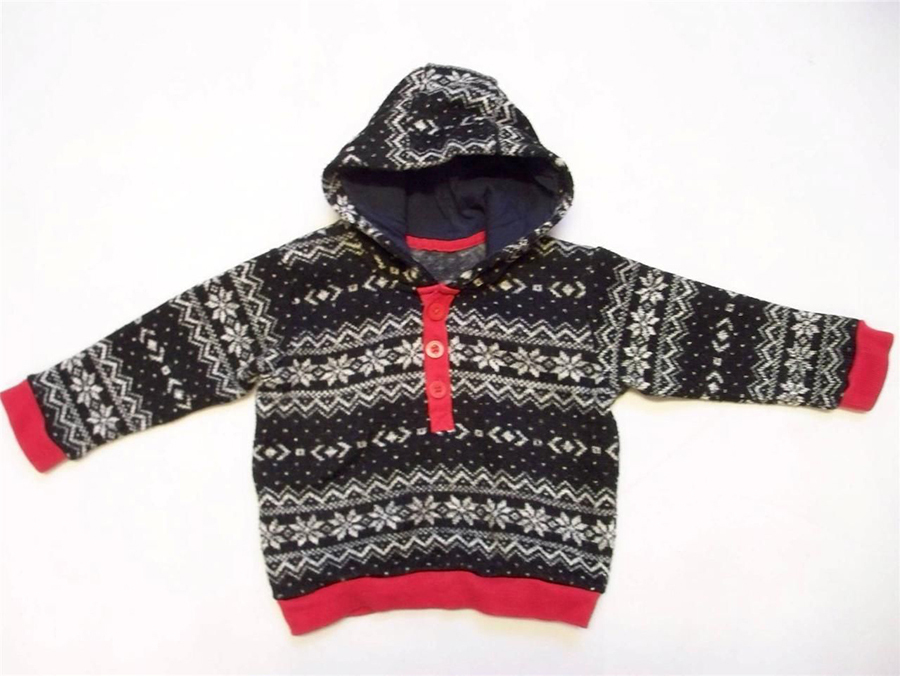 Seen by many as the 'traditional British' retailer, Marks & Spencer has recently begun to extend its brand to the global marketplace. Tracing its roots to a small shop in Leeds' Kirkgate Market in 1884, M&S, as it is often stylised, prides itself on the delivery of five core values in all its products: Quality, Value, Service, Innovation, and Trust. Its line of newborn girls' clothing, and specifically its jumpers, focuses on cute, traditional styles of single colours or simple patterns presented in knit fabrics perfect for warmth.
---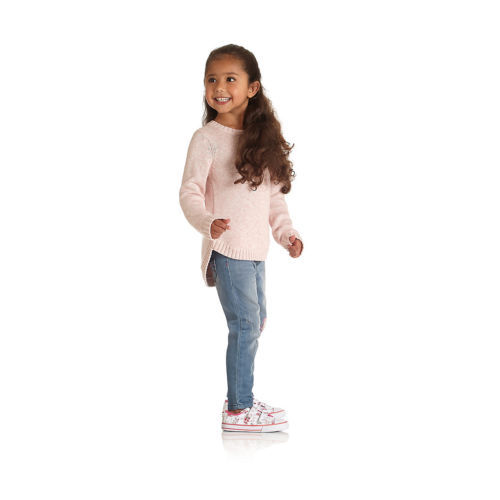 Mothercare is only one of two brands represented by the group of the same name. Mothercare is one of the United Kingdom's largest baby and child retailers dedicated to helping those children and their parents make it through the early years. Its newborn collection is among the most extensive available, with several pieces for all major life events, such as the first Christmas. Mothercare jumpers come in a variety of options, though most girls' styles are in pink or red. They represent the amazing selection of the Mothercare line itself and often coordinate with other items offered by the brand.
---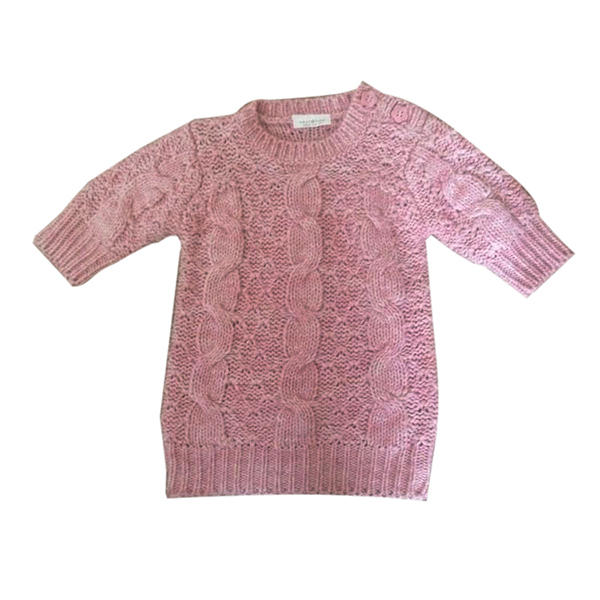 The U.K.-based clothing company, NEXT is popular in all fashion circles, catering to men, women, and children, including newborns. NEXT's fashion options centre on quality and reputation, as it lists its history as a menswear purveyor all the way back to 1864. NEXT newborn jumpers for girls emphasise traditional style and colour pallets such as pastels and pinks, creating a timeless look that is easy to hand down to younger sisters and cousins. It divides its newborn collection between important events in the child's life including the 'First Wardrobe', 'First Christmas', and seasonal collections like 'Winter Florals'.
---
The American designer Ralph Lauren has long had a strong presence in the United Kingdom with its line of men's, women's, children's, and baby's clothing as well as home goods. Labelling its infant selection 'layette', each season Ralph Lauren debuts new lines of clothing, including jumpers, for babies under 9 months old designed to coordinate with each other as well as items built for older, larger children.
---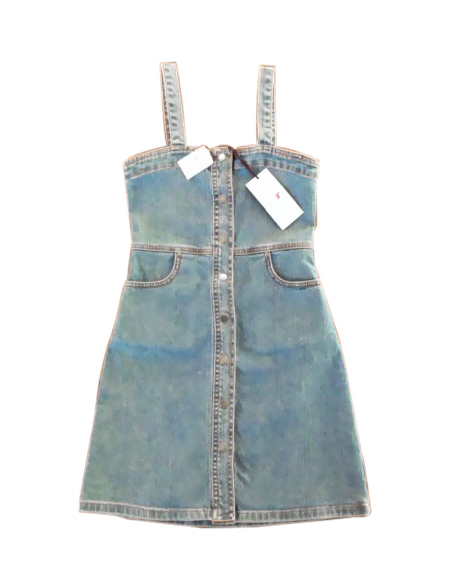 Beginning with designing clothing for women, homegrown U.K. designer, Stella McCartney, entered the realm of children's clothing to create pieces which coordinate with her women's line and extend her already considerable influence amongst U.K. fashionistas. With an eye toward a fashionable mum and baby alike, Stella McCartney jumpers are trendy, and as a lifelong vegetarian, McCartney refuses to use leather or fur in her designs. McCartney's designs are minimalist, made in basic, earth-toned colours and include simple graphic silhouettes of animals like foxes and bears to emphasise the whimsy of childhood.
---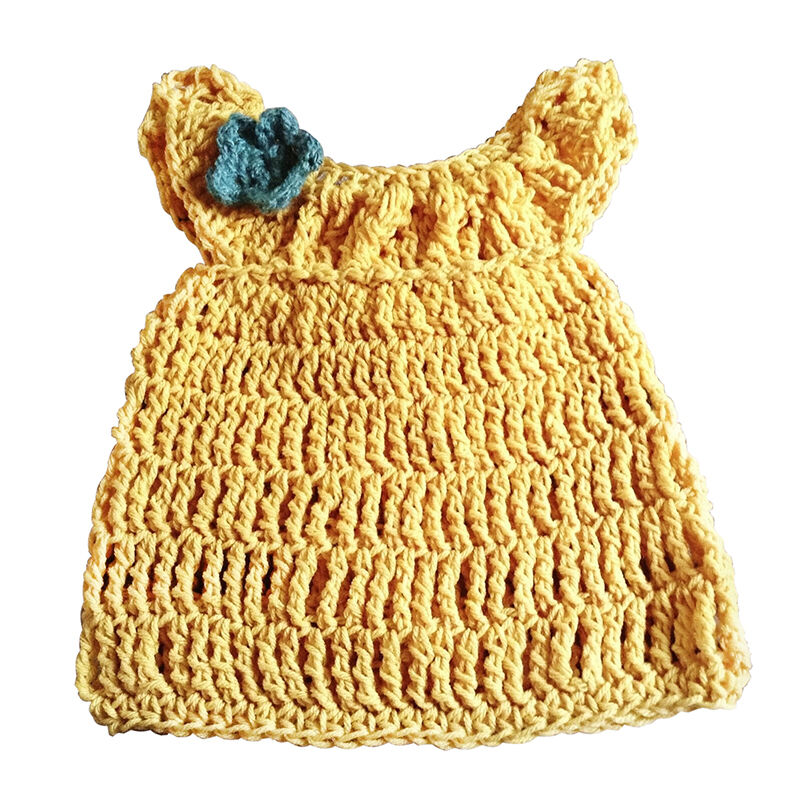 One option that many mums love is truly unique. Handmade jumpers, either acquired from artisans or beloved friends and family members, not only keep newborn girls warm through the colder months, but they also give them a look all their own. Particularly crafty mums knit jumpers themselves with the help of basic patterns. Alternately, others who love to make them offer handmade jumpers for sale in a variety of locations.
---
How to Buy Jumpers for Newborn Girls on eBay
Using eBay to buy jumpers for newborn girls allows buyers access to all the items on the top list as well as a variety of additional benefits. For example, many sellers offer used newborn clothes in large lots or bundles since their own children wore them for such a short time. Buying clothing this way saves buyers a lot of money in terms of cost per piece as well as in post. Jumpers are a fantastic way to keep small babies warm in the fall and winter months. Made of many materials, in a rainbow of colours, and by more designers than one can count, it is important to consider which type of newborn jumpers buyers need before beginning to search.