Laptop chargers
provide computer users with the ease and convenience of charging their laptops at home, in their cars, and while travelling. In most cases, buyers of laptop chargers easily determine charger and laptop compatibility by comparing the laptop and charger model numbers. Some laptop chargers also offer universal compatibility with all brands of laptops, and these non-OEM chargers may also cost less in some cases. In addition to computer retail outlets, eBay offers quality, affordable laptop chargers for different laptop brands, including Apple, Acer, and HP. Buyers can also find a selection of universal chargers by Targus, iGo, and other manufacturers.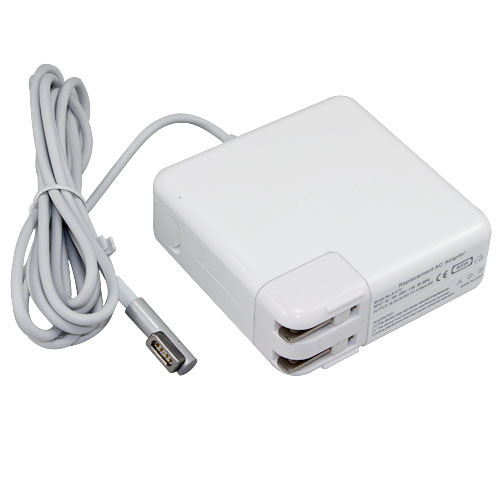 The Apple MacBook Pro AC Power Adapter/Charger Supply includes an 85-watt MagSafe power adapter compatible with the Apple MacBook Pro. The adapter and power supply charge and power the laptop in various modes without the battery. It comes with a DC connector that securely locks the connection and prevents deterioration of the cable. An LED amber light at the top of the connector indicates charging mode. An LED green light indicates a complete charge. The AC cord and wall adapter provide sufficient cord length and easy storage when travelling.
---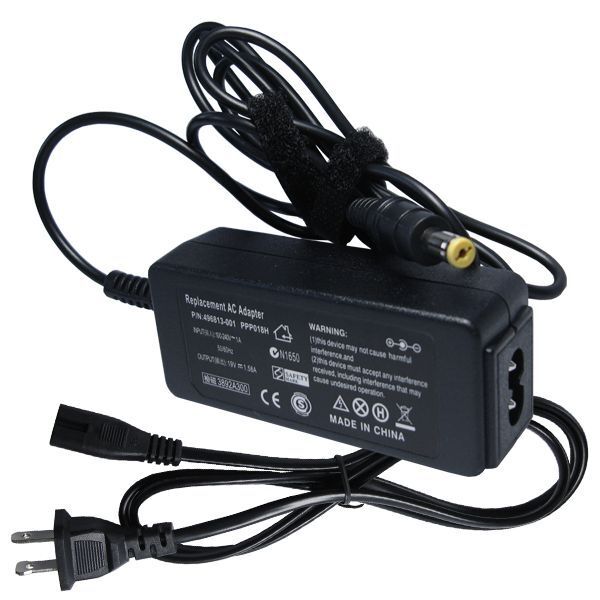 The Acer Aspire One AC Adapter/Power Supply and Cord includes a 19-volt DC connector and an AC battery charger. The adapter and power supply function as a 30-watt or 40-watt OEM-compatible adapter that includes a three-prong cord for easy travel. The adapter and power supply offer compatibility with most Aspire One laptops, including the D255e-1347 to D270-1865 range of models.
---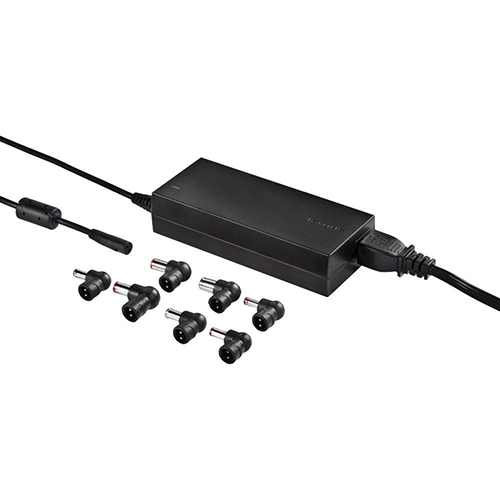 The Targus 90-Watt AC Laptop Charger offers compatibility with many different brands of laptops, including Dell, Acer, Compaq, HP, Gateway, Toshiba, IBM, ASUS, Sony, Lenovo, and Fujitsu. The 19.5-volt charger conveniently charges numerous laptop batteries. It also functions as a travel or replacement adapter. Built-in surge protection offers an additional nice feature.
---
| | |
| --- | --- |
| 4 | Apple iBook and PowerBook 65W AC Power Adapter |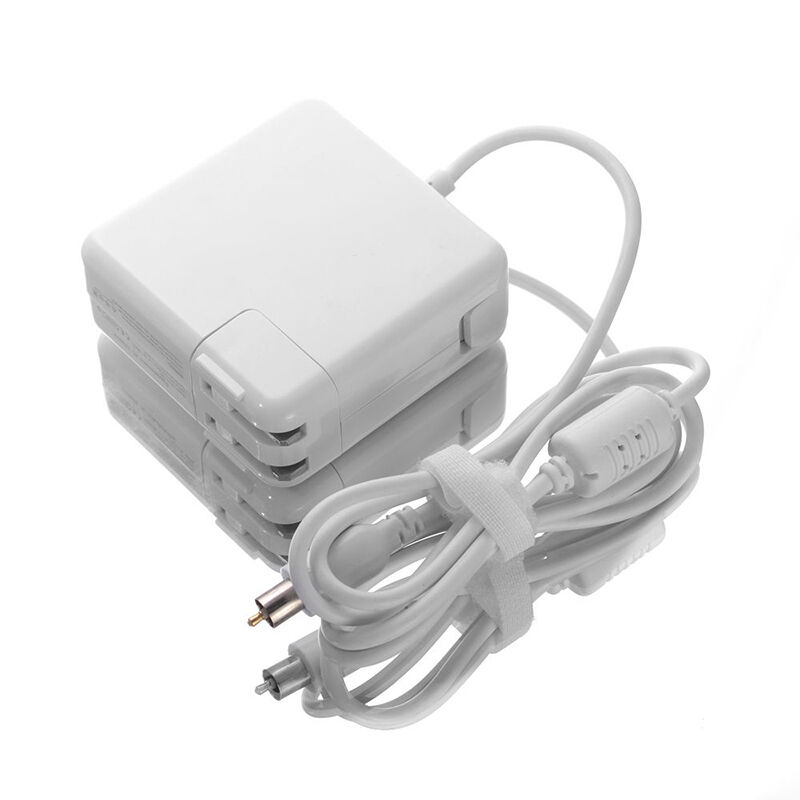 The Apple iBook and PowerBook 65W AC Power Adapter offers compatibility with the Apple G3 and G4 iBook and the PowerBook A1021. It includes a 100-volt AC input and a 24-volt DC output. The adapter charges the battery or allows the user to operate the laptop from a power outlet at home or while travelling. It also functions as a replacement or secondary charger for the original charger.
---
| | |
| --- | --- |
| 5 | iGo Green Laptop Travel Charger |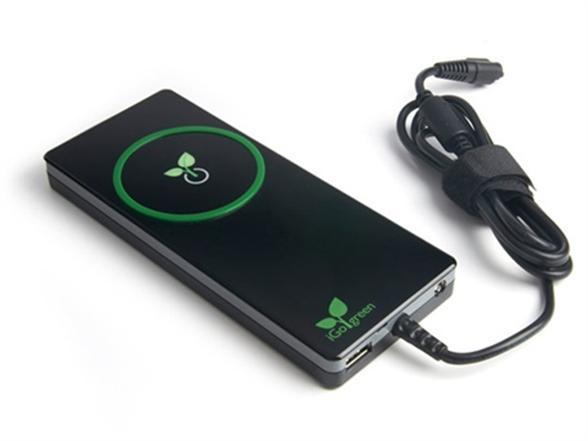 The iGo Green Laptop Travel Charger offers an environmentally friendly 90-watt AC and DC laptop charger that effectively conserves energy output. The travel charger provides universal compatibility with most laptops, including Gateway, Dell, Compaq, ASUS, Acer, IBM, HP, Lenovo, Samsung, Sony, and Toshiba. It provides charging capabilities for home, car, and travel. The USB cable also charges other mobile devices. Important features include voltage and surge protection.
---
| | |
| --- | --- |
| 6 | iGo Green Universal Wall AC Laptop Charger/Adapter 90W |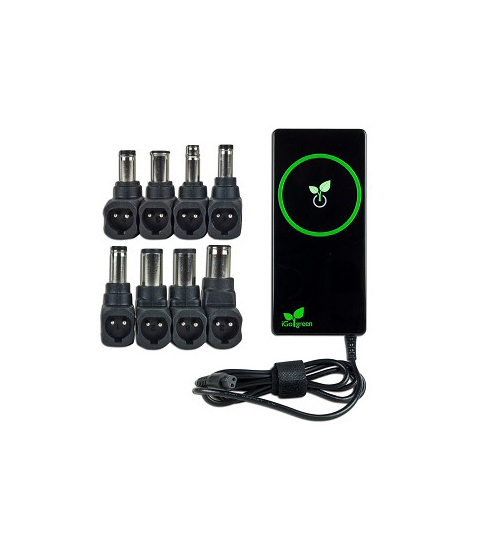 The iGo Green 90W Universal Wall AC Laptop Charger/Adapter offers universal compatibility with most laptop brands, including Sony, Acer, HP, and Toshiba. The 19.5-volt charger and adapter feature surge and voltage protection. The charger also conserves energy by automatically shutting off the power when not in use. It offers eight power tips for charging a laptop using AC power. It also includes a USB charging port for mobile devices and a lightweight design for travel or storage.
---
| | |
| --- | --- |
| 7 | HP 90W Universal Power Adapter |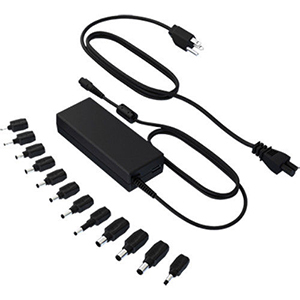 The HP 90W Universal Power Adapter acts as a universal laptop charger for most laptops. The adapter comes with 12 power tips and powers a wide array of laptops, including the HP ProBook 470 G0. The built-in USB port also charges external mobile devices, including phones. It includes an AC cord for easy use and travel.
---
How to Buy the Top 7 Laptop Chargers on eBay
Buyers can search for any of these laptop chargers on any eBay page. They can enter descriptive keywords or names, such as Apple MacBook Pro AC Power Adapter/Charger Supply, into the search bar to find listings. Buyers then read descriptions and evaluate charger features, specifications, model compatibility, and usage before purchasing. eBay offers affordable laptop chargers to fit virtually any budget. The site also offers some great daily deals on electronics that could include various laptop chargers at times. With just a little effort, buyers can easily find compatible or universal laptop chargers to keep their laptops and external devices powered up and going strong.