Designed as on-the-go power sources for digital cameras, MP3 players, and portable gaming consoles,
li-ion rechargeable batteries
provide long-lasting power and recharge hundreds of times before reaching the end of their lifespan. These batteries pack just as punch as their disposable counterparts, but provide sustained energy release in an eco-friendly manner. Whether these batteries come from a local electronics shop or online at eBay, a bit of research into the top li-ion rechargeables leads to an informed purchasing decision, allowing consumers to pick the best brand for their needs and buy it with confidence in person or online.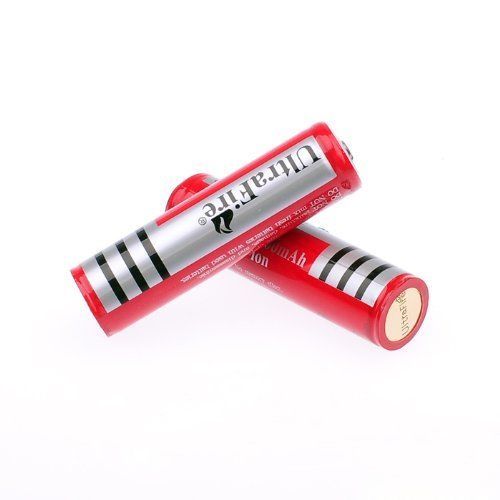 Ultrafire BRC 3000 li-ion rechargeable batteries feature a standard button cell top to ensure compatibility with all battery-powered electronics. A standard capacity of 2450 mAh and a uniform size of 18 mm in diameter by 66 mm in height makes these batteries fit easily into cameras, toys, and other gadgets accepting 3.7-V power packs. The Ultrafire WF-139 charger allows owners to charge these batteries up to 500 times.
---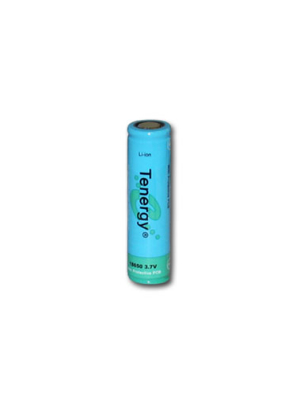 The Tenergy 2600 li-ion rechargeable battery features a higher density and lower weight than other models in its class. This battery operates at a standard capacity of 2600 mAh and 3.7 V to ensure seamless use in all common household electronics. The manufacturing process ensures no liquid seepage and the uniform 18 mm diameter with corresponding 66.5 mm length makes this battery versatile over its 300 or more potential charges using the Tenergy USB or wall charger.
---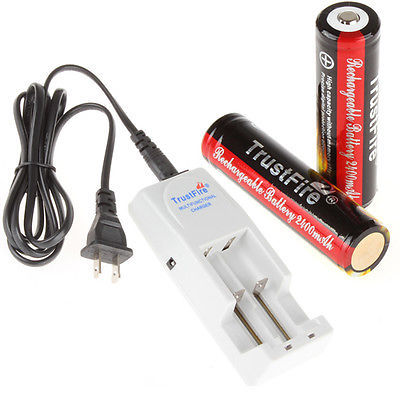 Thanks to their standard size of 18 mm diameter and 66 mm length, TrustFire TR 2400 batteries await installation in any of the many 3.7-V electronics around the house. These batteries release their charge smoothly and evenly for long-lasting results that allow up to 20 hours before a recharge becomes mandatory. In addition, failsafe measures ensure these batteries do not overcharge beyond their 2400 mAh limit when placed inside any of the TrustFire battery charging stations.
---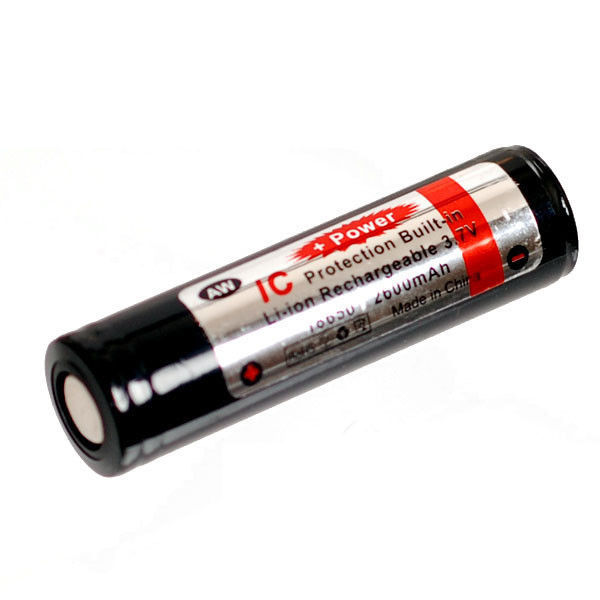 Designed for items such as flashlights, portable gaming consoles, and GPS systems, AW 2600 batteries include three triangulated dots to ensure a complete connection with the battery terminals. Built-in safeguards such as PCB protection as well as safety vents with thermal cut offs prevent overcharging past their 2600 mAh threshold. Charging from fully empty to topped up takes less than one hour when paired with either an AW-branded charger or one of the many generic options.
---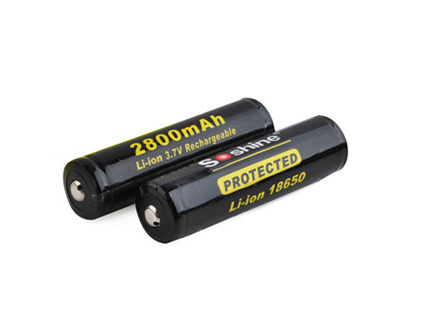 Paired in sets of two, Soshine 2800 rechargeable li-ion batteries feature a capacity of 2800 mAh. These power packs complete charging in less than six hours up to a maximum of 1000 charging cycles before complete replacement and recycling becomes necessary. Built-in surge and overcharging protection reduces the risk of content spilling and protects the device, the charger, and the user.
---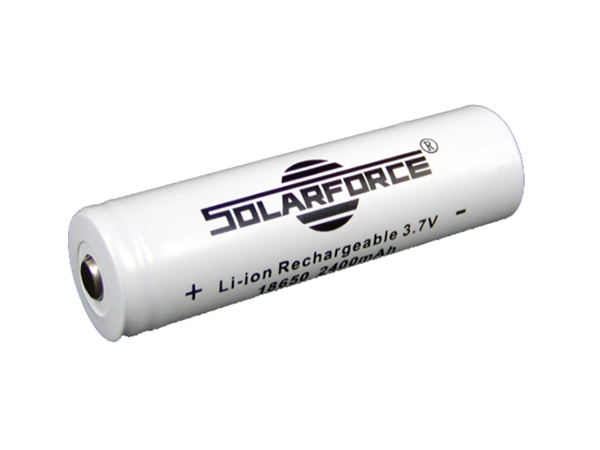 The SolarForce 2400 rechargeable lithium-ion batteries operate at peak performance in temperatures ranging from -20 to 60 degrees C, making them ideal for use year-round in portable plotters, laser pointers, electronic cigarettes, and other AA-accepting devices around the home. Their standard size of 18 mm diameter by 66 mm length ensures compatibility across the spectrum and safety features such as cut-off voltage protection and a capacity of 2400 mAh protect the owner and users of the devices.
---
Sold in packs of two, Xtar 2200 rechargeable li-ion batteries have a capacity of 2200 mAh and come rated at 3.7 V for a safe, sustained release of power. These li-ion rechargeables keep all battery-powered devices operating at peak efficiency and when it comes time for a charge, the 18 mm diameter by 69 mm tall batteries easily slip inside the Xtar MP1S or VP1 digital charger hundreds of times before replacement becomes a necessity.
---
How to Buy Li-Ion Rechargeable Batteries on eBay
Whether the battery needs to power a child's toy or a professional's camera, shop for all the makes and models of rechargeable li-ion batteries you need on eBay with a few clicks of the mouse. To locate the right brand of battery quickly and easily, use specific keyword terms like "Xtar 2200 rechargeable batteries", "UltraFire li-ion rechargeables", or "TrustFire rechargeable batteries and charger" when querying the Search bar found on any page of the site. As you shop, pay close attention to the location of the seller, as sellers local to your area frequently agree to meet face-to-face to save on postage costs as well as shipping time.