Known for their sharp picture quality,
plasma televisions
were the first flat-panel displays ever available. Consumers can find many great plasma televisions on the market, all of which come with a load of features that enhance the viewer's experience. Users can connect one of the top seven plasma televisions to a
Blu-ray player
and sound system to enjoy a top-notch home theatre arrangement.
| | |
| --- | --- |
| 1 | Panasonic Viera S60 Series |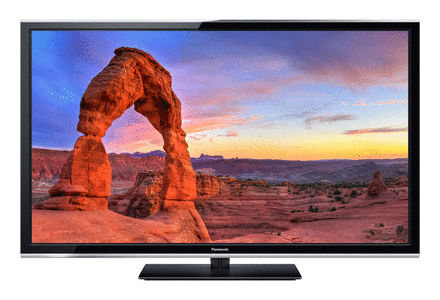 Panasonic stands out as one of the top choices in plasma technology. The PanasonicViera S60 (TC-PS60) series offers a variety of screen sizes, including 42-inch, 50-inch, 55-inch, 60-inch, and 65-inch options. All screen sizes carry identical specifications, such as 1080p high-definition resolution and HDMI inputs. Every screen in the series has Wi-Fi and content streaming capabilities. Viewers can also download an app to control the display from their smartphone. Third-party reviewers rate the series high on picture quality and overall value.
---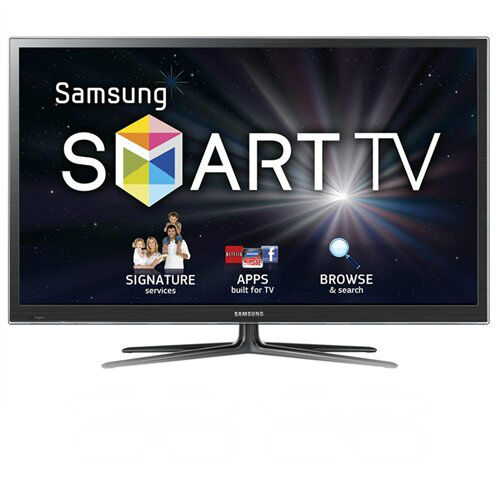 With 51-inch and 60-inch models available, the Samsung PNE6500 series offers several enjoyable specifications. Each model comes with full 1080p high-definition resolution, along with 2-D and 3-D visual options. A suite of smart TV features includes Wi-Fi connectivity, a Web browser, and the ability to search and share content across various devices. It also includes an eco-sensor that adapts screen brightness to the amount of light in a room.
---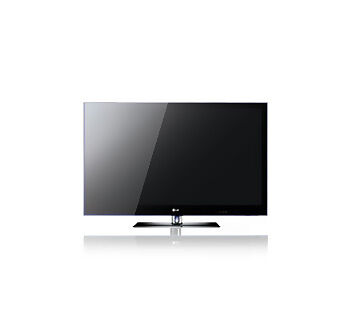 The excellent visuals of the LG Infinia 50PK950 come in 50-inch and 60-inch models. Both screens feature identical specifications, including TruBlack technology. This technology augments picture quality and reduces glare. The series also carries THX certification, which means it meets strict criteria that deliver an exceptional movie-viewer experience. It also offers Wi-Fi capabilities that allow users to stream content. Connectivity options include two USB 2.0 and four HDMI ports, plus two composite inputs and a component input.
---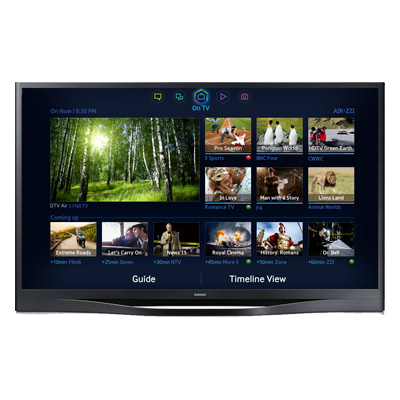 The Samsung PNF8500 series comes in 51-inch, 60-inch, and 64-inch models, all of which carry identical features. The screen technology thrives in brightly lit areas, which differentiates it from plasmas available in the past. Along with an anti-reflective screen, the PNF8500 series provides an excellent viewer experience. The television carries 3-D capabilities and comes with four pairs of 3-D glasses. Additional features include Wi-Fi connectivity, a full Web browser, a camera and microphone for gesture and voice recognition, and the ability to stream content.
---
| | |
| --- | --- |
| 5 | Panasonic Viera PZT60 Series |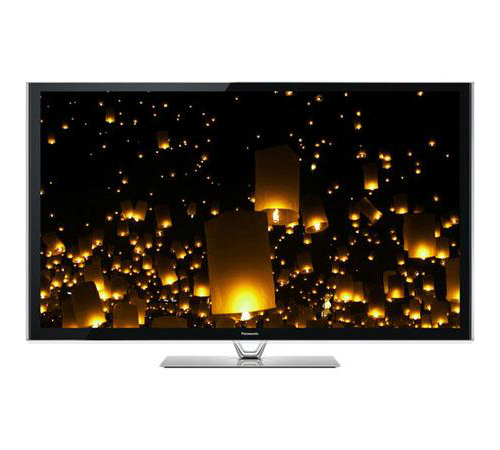 With identical specifications, the Panasonic Viera PZT60 series includes a 60-inch and 65-inch model. Third-party raters praise the screen's picture quality in both bright and dark conditions. The screen's ability to thrive in this area is due to its Ultimate Black Filter and Studio Master Panel. Along with the 1080p high-definition resolution, 3-D capabilities, and 3-D glasses that come with the screen, the image quality of the PZT60 series is THX 3D-certified. Additional features include a remote control with Bluetooth technology and a built-in microphone that allows users to control the television with their voice.
---
| | |
| --- | --- |
| 6 | Panasonic Viera PST60 Series |
A top choice of those who rate plasma TVs, the Panasonic Viera PST60 series comes in 50-inch, 55-inch, 60-inch, and 65-inch models. The screen includes 1080p high-definition resolution and 3-D capabilities. Each screen also comes with two pairs of 3-D glasses. An application that allows users to control the television from a smartphone or tablet is available for download. Furthermore, users can connect through one of three HDMI ports, two USB 2.0 ports, an SD card slot, and composite/component video inputs. The TV also features standard smart TV features, such as Wi-Fi connectivity, a Web browser, and the ability to stream content.
---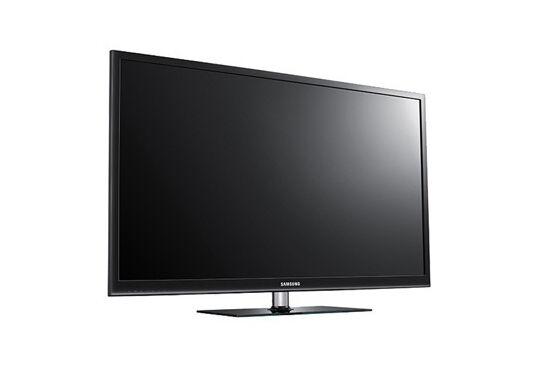 While the screen only has a 720p high-definition resolution, the Samsung PN51E490 does come with 3-D capabilities and two pairs of 3-D glasses. The screen is ENERGY STAR compliant, which sets it above a wide range of plasmas that are typically energy inefficient. This 51-inch model features Wide Colour Enhancer Plus technology, which improves image quality through vivid on-screen hues. In addition to Wi-Fi connectivity, the screen includes a game mode that optimises screen performance for gaming. The screen has one USB port, two HDMI ports, and component/composite video inputs.
---
How to Buy Plasma Televisions on eBay
Great deals on new and used
plasma TVs
are available on
eBay
. Start your search by entering a general keyword into the search field on any page. From the results page, use the navigation available to narrow the selection. To ensure the best possible shopping outcome, purchase a plasma from a reputable buyer with a high feedback rating. Thanks to the variety of high-tech features of modern
plasma screens
, they are a favourite of TV and movie enthusiasts. No matter the budget, consumers can find top brands such as Panasonic, Samsung, and LG on the marketplace at eBay.