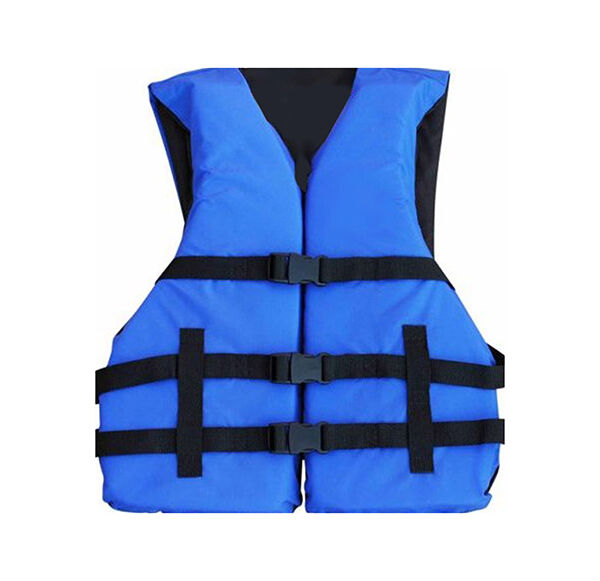 Sailing is a water sport that appeals to a wide audience of participants and spectators. There are many different sizes of boats, ranging from dinghies that are sailed by one or two men, to larger racing or cruising yachts, crewed by a large number of sailors.
There are a few items that all sailors, no matter what size boat they sail will require. This guide showcases the top 7 sailing accessories.
Locating specialist sailing shops is not always the easiest mission to accomplish. eBay offers a wide range of used and new sailing accessories. Not only that, but the site is easy to use and access.
Sailing Watches
A high quality sailing watch is required to assist with the start of a competitive race. Often a fleet of boats waiting to start a race can be large and you may find yourself at the other end of the line away from the starting boat. By having a count down to the starting time offers a sailor an advantage, and will ultimately assist in not jumping the start or lagging behind.
A good sailing watch requires the following:
* It must be waterproof.
* Have a large digital display.
* Have a sync button.
* Have a countdown programme.
* Have audible warning signs.
* Have a tide prediction programme.
Sailing watches are built to be tough, reliable and durable. Be sure to check the warranty on the watch before purchase, particularly if it is a new brand that you have not used before.
Life Jackets
No matter how confident a sailor is, it is important they have some form of personal floating device on at all times. Depending on the type of sailing being undertaken will point towards the most appropriate life jacket required.
A life jacket's job is to help keep a person's airway clear when in the water, whether they are conscience or unconscious. Given that sailing is an active sport, it is difficult to wear a cumbersome life jacket. As a result, there are a number of suitable buoyancy vest devices available on the market that offer ease of movement, but will inflate if required. These include:
| | |
| --- | --- |
| Stormy Life Vest | A stormy life vest is a slim line vest that when worn offers no more padding then a normal windbreaker vest. The vest will inflate either manually or when exposed to excessive amounts of water. |
| Traditional Life Jacket | A traditional life jacket is a small device that sits around the neck of the wearer. The device is light to wear, can be inflated manually or automatically and can be re-packed if inflated. |
| Near Shore Buoyancy Vest | A near shore buoyancy vest is a lighter version of the offshore inflatable life jacket. It is suitable for near shore sporting activities like dinghy sailing. The user can swim when wearing this device. |
| Off-shore inflatable Life Jacket | An offshore inflatable life jacket is worn like a vest, but is a more cumbersome device. It is designed to keep the wearer face up when in the water. This is a great device for non-swimmers, children or when sailing in open waters away from land. |
Dry Suit for Your Phone
Taking a communication device near water isn't the most sensible of ideas. However, having a smart phone present when sailing can provide important information and applications that assist with the activity. One way to protect a mobile phone from water damage is by purchasing a dry suit for the phone. Dry suits are waterproof and protect the phone from the most adverse weather conditions. There are slim line options available on the market too.
Boating Shoes
Boat shoes, also known deck shoes or topsiders are a canvas or leather shoe that has a rubber non-marking sole. Boat shoes are suitable for both males and females. They are designed to withstand the harsh conditions of the sea, including salt water. The soles are riveted to provide a non-slip base and the stitching is re-enforced for durability.
Wet Weather Gear
Not all sailing is smooth or in fair weather. As a result, it is important to be equipped with wet weather gear and accessories. This will help keep the wearer dry and warm in all weather conditions, enabling them to complete the job at hand. Some excellent wet weather gear accessories to have in every wardrobe are: off shore or ocean jackets, ocean boots and waterproof trousers.. The best material used to create these garments is gore-tex.. This fabric is durable, protects against all weather condition and also offers ventilation.
Storage Bag
A storage bag will offer the sailor a place to house all of the necessary accessories outlined in this guide. The best bags will be waterproofed and large enough to house all products required for a day of sailing. The most typical sailing bags are duffle in their design and have the following features:
* A large main compartment.
* Additional side pockets and separate zip-able compartments.
* A telescopic handle for easy transportation.
* A detachable shoulder strap.
* Are waterproof.
Bags designed for sailing are also suitable for other travel. They are a strong and durable, and made out of high quality materials, which are excellent for frequent use.
Sailing Gloves
Sailing is a very physical sport with a lot of pressure being placed on the hands. Pulling and adjusting ropes can cause the hand to callas or blister quickly. This complaint can take a sailor out of a race. To avoid these types of issues, sailing gloves can improve a sailor's race by supporting their hands.
Most sailing gloves are designed to provide grip, dexterity and durability. The most common sailing gloves will fit into one of the following categories: Long finger gloves, short finger gloves, grip gloves, men's gloves and women's gloves.
Be sure to check the suggested usage of the gloves before purchase. This will identify where they will best be suited i.e. dinghy racing, in-shore cruising, ocean racing etc.
How to Buy Sailing Accessories on eBay
eBay is an excellent place to purchase sailing accessories. The nature of the site enables the shopper to purchase more than one accessory, thus quickly building up the collection of this top 7 sailing accessories list.
It is also worth noting that eBay is a leader in its field selling hundreds and thousands of products daily. It is a safe platform to trade and buy all manner of products.
The first objective is to identify the desired product. To do this, there are a number of search options available. These include:
1. Searching using the key-word search bar located at the top of every page. Simply add a search term or product into the box for eBay to collate all the corresponding products onto one page suitable for browsing. It is possible to advance this search further by using the check boxes located on the left hand panel of the site.
2. Complete an advance search. This function allows the shopper to complete a specific search for a product including the desired purchase option of Bid, Buy It Now or Best Offer.
3. Use the categories pre-collated by eBay to browse through at your leisure. This can be utilised to browse any number of products and is sub-divided into sub-categories to advance a search further.
Once a product is chosen, it is vital to ensure that it is exactly what you are looking for. The best way to ascertain this is to study the description of the chosen product. The seller will have accompanied the product with an overview, including specific information corresponding to the product.
There will often be a photograph attached too. Use this to cross-reference the description. It is a good way to ensure the product is in the condition that the seller suggests in the description.
In the event of outstanding information, contact the seller using the 'ask the seller' function. The seller will be immediately notified of your question and should respond appropriately.
Exchanging money on the site is safe and secure. eBay work in partnership with PayPal, a third party site set in place to facilitate the monetary exchange. It is also safe to exchange money using a credit or debit card, as the Buying Protection Programme protects all buyers.
If you would like more information about eBay and how best to engage with the site, simply visit the Buying Tips page. This offers an extensive overview of the site and how to use it effectively.
Conclusion
Spending time on the water whether it is racing or, as a recreational activity is an exciting and enjoyable sport. There are numerous products and accessories available on the market today to enhance any sailor's game. This list outlines only 7 of the many sailing accessories and products available on the market to assist the sport.
eBay's extensive collection of different sailing products change on a daily basis. One thing is for sure; there will be the right product for every shopper and something that fits every budget. Not only that, but the shear range of products means that any sailor, whether they be a beginner or advanced professional can purchase more than one product at a time. It offers a 'one-stop-shop' solution that can be used in the comfort of your own home.