As colder weather sets in, everyone from young to old grabs warmer clothes to keep the cold out. Included in the typical bevy of cold-weather clothing,
scarves
and shawls keep wearers warm in the winter. Made from materials like wool and fur, scarves help insulate against the cold. Scarves made of lighter materials, like silk, also protect wearers from the sun in the summer months. When selecting scarves, shoppers need to keep in mind the time of year and their current wardrobe. Colour and design can play an important role in the scarves selected, as scarf wearers should select those items that best match the clothing they already own. When shopping, scarf wearers can find a wide variety of scarves on
eBay
.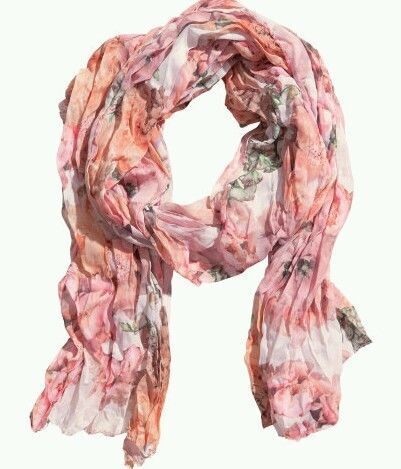 H&M Floral Scarves features a variety of colours and floral patterns. Whether looking for an infinity or crinkle scarf, shoppers can find a selection of scarves made of various materials, including silk, cotton, chiffon, and more. Of lightweight construction, most H&M floral scarves find use mainly in the spring, summer, and fall months of the year.
---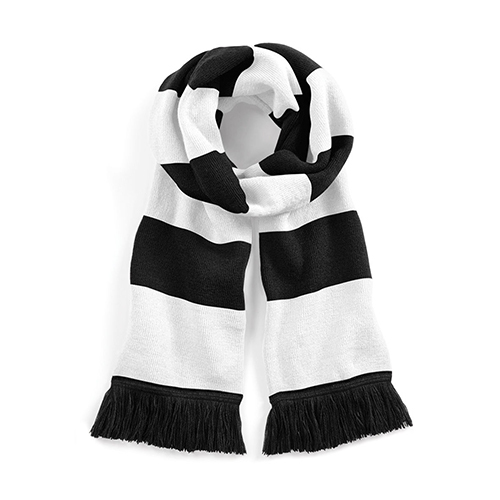 Beechfield, known primarily for its warm headwear, also has a line of scarves. Shoppers can find a wide selection of Beechfield Scarves in durable and breathable materials, such as fleece, polyester, acrylic, knit, and blend materials, such as polyester suprafleece. The brand's scarves come in a variety of types, including fringed rectangular scarves, neck warmers, and snoods, amongst other scarf styles.
---
| | |
| --- | --- |
| 3 | Lochcarron of Scotland Scarves |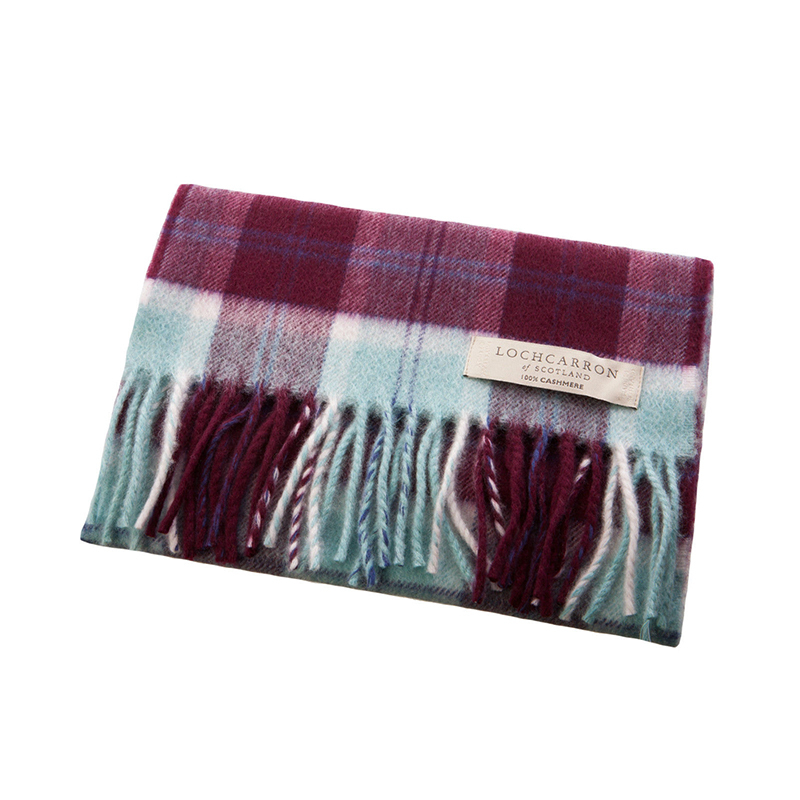 Woven in Scotland, Lochcarron of Scotland Scarves feature knitwear in the Highland style. All of their scarves, and other apparel, use natural fibres, including lambswool, cashmere, lamoura, and mohair. Lochcarron of Scotland offers a range of knitwear, tweed, and tartan scarves, most with fringe styling.
---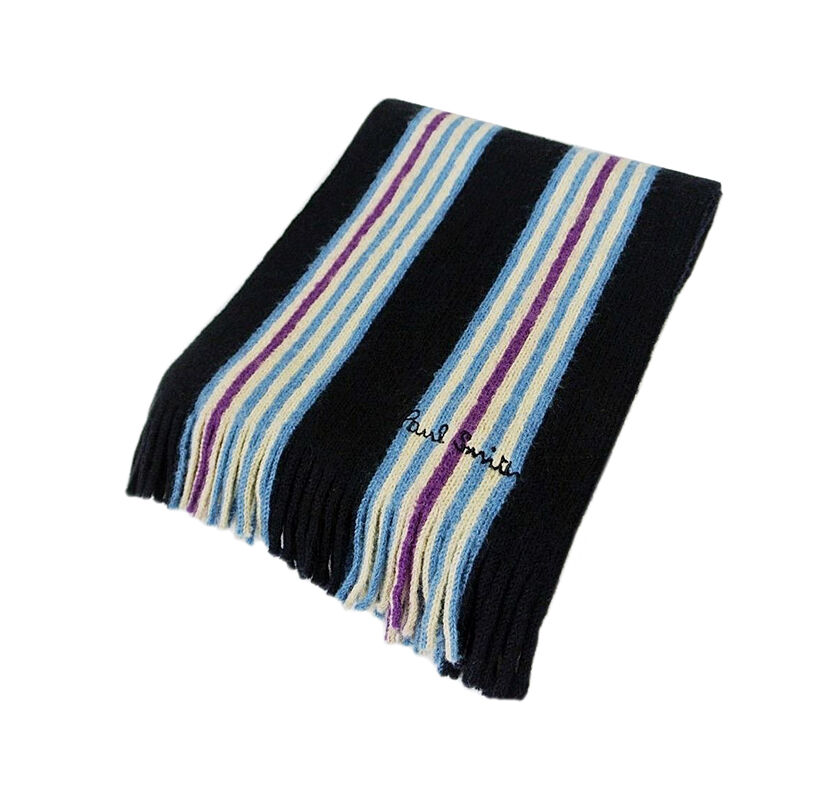 Shoppers can find a variety of Paul Smith Scarves in a variety of different colours, materials, and designs, including striped woollen-blends, brightly coloured lambswool scarves, and grey cashmere knit scarves, among many others. Other materials used in the making of Paul Smith scarves include silk and various blends, as well as different weaving techniques such as jacquard.
---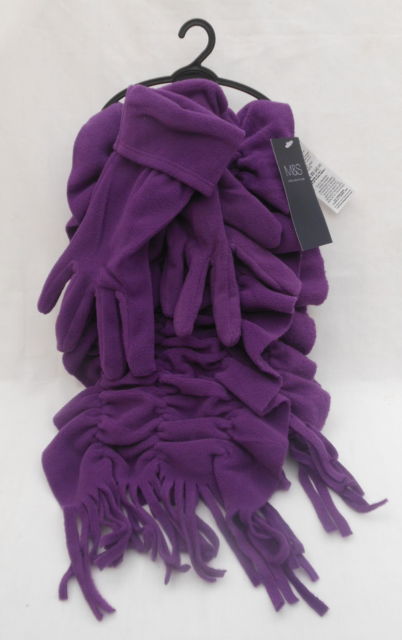 Marks & Spencer Scarves include a range of choices, including infinity scarves, rectangular scarves, and a wide selection of other scarf types. Many of the company's scarves feature lightweight materials, though shoppers can find scarves in thicker materials, such as wool and fur. Shoppers can find almost any pattern or colour they seek when comparing the different available scarves.
---
Popular clothing designer Ralph Lauren offers a wide selection of Ralph Lauren Scarves. These include a variety of warm, woollen scarves, including those made from Nordic and Merino wool. Shoppers can also find cashmere, felted, and jacquard materials as well as a large choice of different colours and scarf end designs, including both fringed and unfringed.
---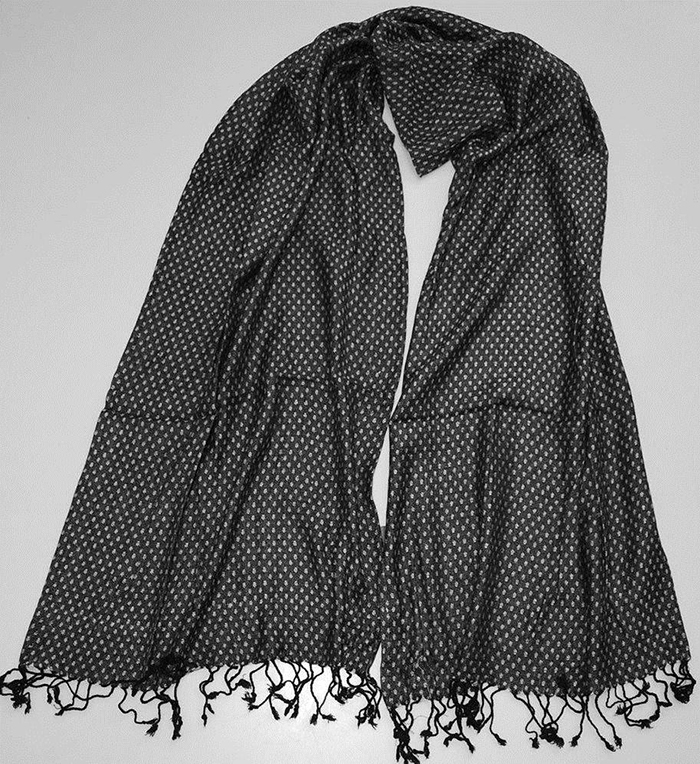 Whether shoppers are looking for a snood or rectangular scarf, or even a faux fur collar, River Island Scarves offer them a variety of items to choose from. They offer everything ranging from lightweight scarves to heavier shawls and wraps, and even capes. All of their items come in a selection of colours, designs, and styles to meet anyone's needs.
---
Types of Scarves
Scarf styles included fringed, infinity, neckwarmer, snood, and
shawl
scarfs.
Fringed scarves
feature exposed threads at the ends instead of a square knit end, and rectangular scarves most often incorporate this style into their designs. Square scarves, on the other hand, come in a variety of sizes, colours, materials, and patterns.
Infinity scarves
loop around the neck and shoulders and typically come in wool, cotton, or fur. A neck warmer scarf features a shorter length than most scarves. Wearers can configure a snood in a variety of configurations, from a hood to a neck wrap and more. Finally, a shawl, worn traditionally around the head or shoulders, offers a style that shoppers can wear year round.
How to Buy Scarves on eBay
When buying
scarves
on
eBay
, shoppers can find a variety of items by performing a search using keywords. This pulls up results and categories that allow shoppers to find items according to style, materials, colours, patterns, brands, condition, and price. Shoppers should seek out top sellers to buy from to take advantage of the free shipping that many offer. They should also consider the time of year they want to wear the scarf and buy one made of materials suitable for the season. While shopping for scarves on eBay, shoppers have a wide selection of new and used scarves to choose from.