People who enjoy playing old records, especially on a
vintage record player
, can find it fully satisfying if they have the best compatible
speakers
. When looking for speakers for vintage record players, smart buyers know that brands can differ in the sounds they produce. One brand may excel at reproducing mellow sounds as well as powerful, booming sounds, and another brand offers a 'jump factor' or alive and realistic sounds. There are brands that no longer require a subwoofer and there are brands that carry a fantastic design. When buying speakers for vintage record players, knowing the top products out there cuts the research time and allows buyers to get down to the specifics of their preferences.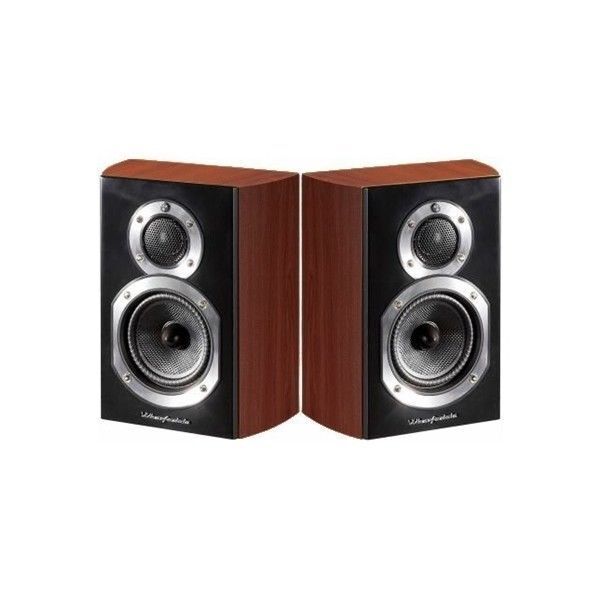 Quality and design have catapulted Wharfedale Diamond varieties to success. 80s Wharfedale Diamond products sport a small wooden cabinet and light polypropylene, and provide a clear sound and compact two-way drivers. After the original Diamond and Diamond II, Wharfedale Diamond creations continue to sell well decades after. The Wharfedale Diamond 121, for instance, has been lauded by whathifi.com as unrivalled because of its fabulous sound.
---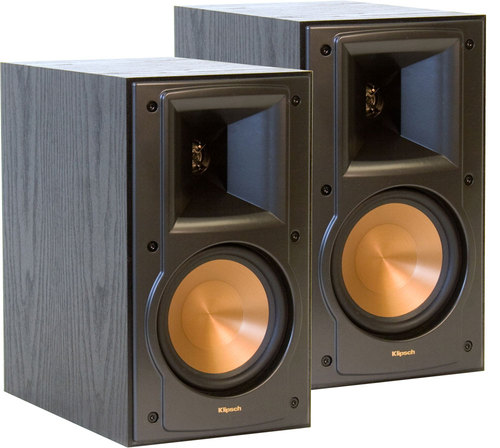 Pretty cool' are the words audioholics.com used to summarise Klipsch RB-51. The speaker, which features 3.5- by 2.5-inch Tractrix Horn and a 1-inch titanium tweeter, offers a natural sound and superb dynamics and highs with no trace of compression even at loud volumes. Its 5.25-inch woofer reproduces solid bass that is low enough to provide a lot of punch. The ceramic and metal composition of the speaker allows it to reproduce accurate sound with less breakup distortion. RB-51 has a crossover set at 2 kHz to avoid overextending the midrange driver when producing a full frequency response. And with the speaker having custom internal wiring, users experience a solid performance.
---
The dynamic performance and minimalist design of Infinity Primus P252 propels crutchfield.com to recommend it as a great addition to a home audio system. The fantastic performance of Infinity Primus 252 is due to its Metal Matrix Diaphragm speaker material, which adds rigidity to the drivers to create a clear and accurate sound. Its 5.25-inch woofers provide rich low and mid sounds while its 0.75-inch tweeter delivers very clear highs.
---
| | |
| --- | --- |
| 4 | Zu Audio Omen Dirty Weekend |
Cnet.com headlines Zu Audio Omen as an 'outrageously awesome speaker'. The Zu Audio Omen line of speakers is a hit amongst users, and the Omen Dirty Weekend is just as popular. The speaker towers at 91 cm and weighs 11 kg. Unlike other speakers in its price range, the Omen Dirty Weekend is able to transition from the deepest bass at 35 Hz to high treble at 12 kHz without crossover network of resistors, capacitors, or inductors inline between the 10.3-inch driver and the amp. This allows for sound immediacy. For a speaker that delivers great sounds in either mellow or booming levels, Zu Audio Omen Dirty Weekend is a great choice.
---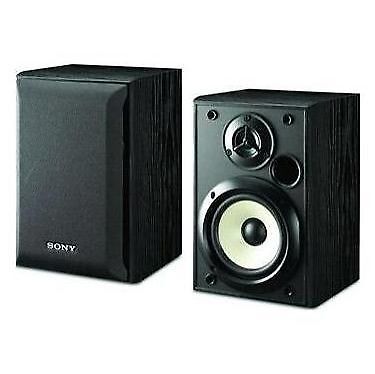 The fantastic sound and sleek design of Sony SS-B1000 speakers allow the model to compete ferociously with other speakers in its price range. The Sony bookshelf speakers feature a passive amp type and a two-way driver configuration. It also carries a 5.25-inch polypropylene cone woofer and a 1-inch Nano Fine balanced dome tweeter. For their size, the speakers do not disappoint, delivering clear sound and decent bass.
---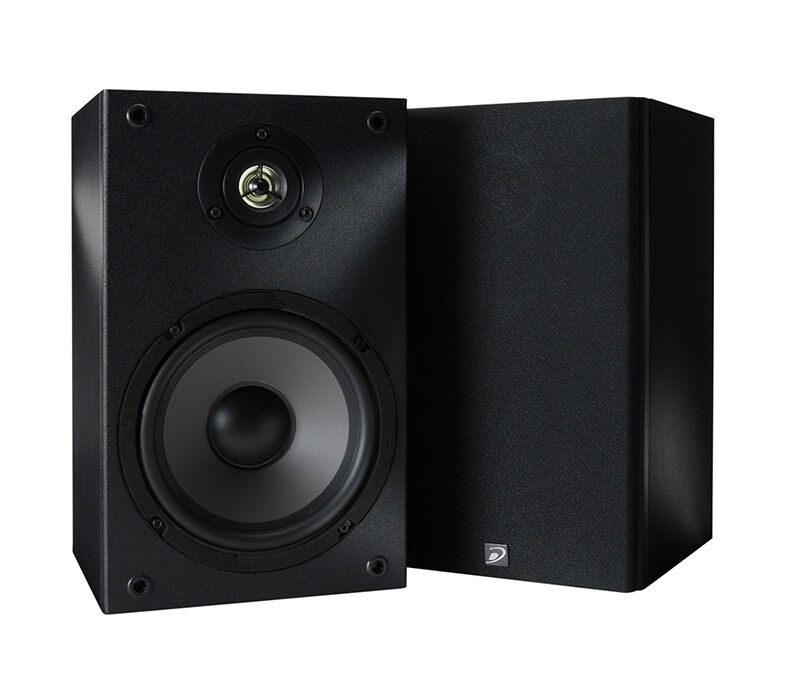 Cnet.com lauds Dayton Audio B652 as the best-sounding speakers in its price range. With the speakers, users can enjoy clear sound and bass quality and quantity. Users can expect a good definition without thickening, and users may not need a subwoofer when owning a B652. The passive speakers can work well with a Lepai integrated amp for users to have a budget-friendly mini stereo system. For those who looking for solid-performing stereo speakers at a price that does not hurt the budget, Dayton Audio B652 is the right choice.
---
Another budget-friendly loudspeaker that delivers quality sound is Altec Lansing 301. The loudspeaker features a 10-inch woofer with two domes for middle and upper ranges. The carbon fibre-made construction of the woofer cone avoids distortion and breakup. The distinctive sound of Altec Lansing 301 is straightforward, vivid, and alive, and stereophile.com review reveals that Altec Lansing 301 has a 'jump factor', a term to describe the capacity of a speaker to reproduce sounds that is alive and with realism.
---
Considerations when Buying Speakers for Vintage Record Players
After deciding on how much to spend for
speakers
, buyers must also consider size. Compatibility with the record player in terms of connections and amplifier wattage is also an important deciding factor. More importantly, buyers must consider if their taste agrees with the sounds the speakers reproduce, as one brand differs from another.
How to Buy Speakers for Vintage Record Players on eBay
eBay
is a great place to begin the search for
speakers for vintage record players
. When buying on eBay, look for listings that offer free shipping, and keep an eye out for listings from eBay's trusted top-rated sellers. Buyers can also visit the Deals page of the site to find more discounted items, and the Talk page to get insights from other members. Looking for the best speakers for vintage record players is easier when knowing the top brands out there. In the end, the best model of speakers is the one that provides the most features the buyer needs.