The summer months and summer scents brings back memories of years past, and even childhood or holidays. Scientists argue that scent is the most powerful sense humans have, and one that returns memories more effectively than other scents. The scent of rosemary on a pizza, or mint in freshly prepared gelato, and even the salty, sandy smell of an ocean are all familiar summer scents that candle manufacturers are able to inject in their products. Owners can use them for hours, or light them for a short time before guests arrive and enjoy their effervescence. Bought on
eBay
or at local shops,
candles
come in single or variety packs.
| | |
| --- | --- |
| 1 | Fresh Linen Candle Scents |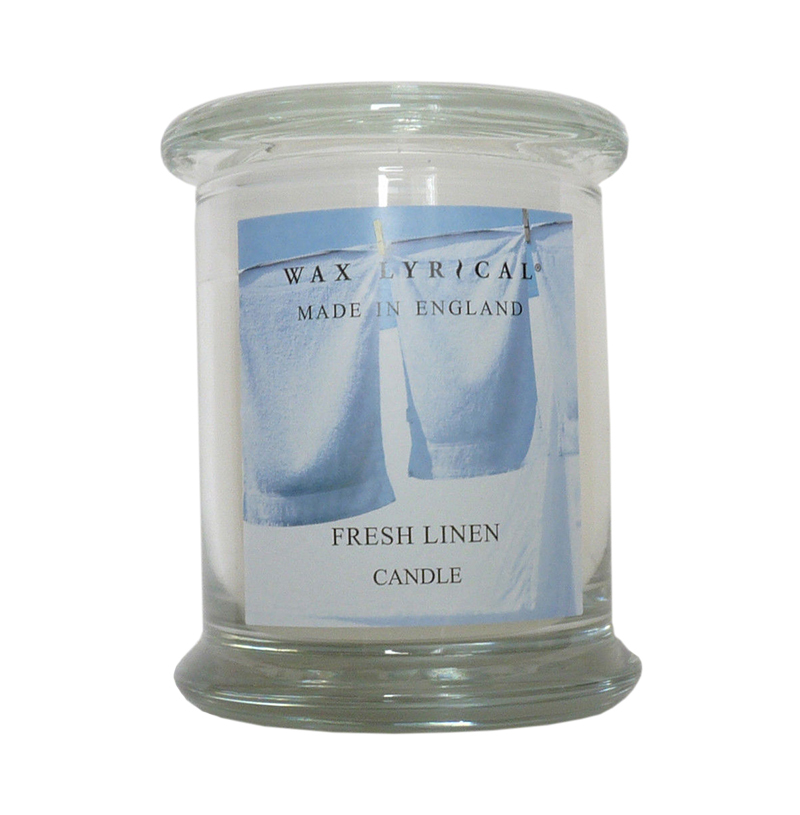 In times gone by, parents or grandparents may have hung clothing outdoors in summer months. The fresh scent of clean clothes and linen wafting through the air and into one's nostrils. A fresh linen candle scent is muted and typically calming. Placed in a bedroom, bathroom, or toilet, the scent can help clear any excess odours. Linen candle scents often come paired with other fragrances such as lavender, thyme, or citrus.
---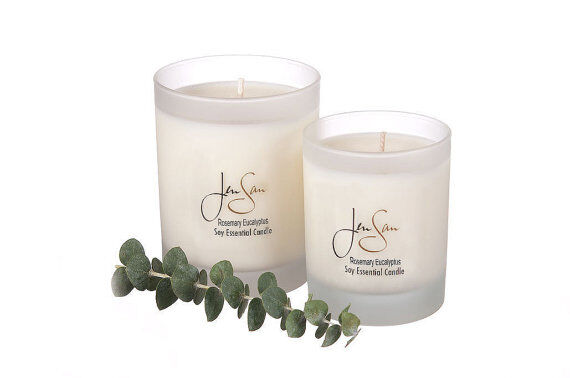 Rosemary is an intoxicating herb that makes a good sandwich addition or seasoning for a pizza. When baked or cooked, those nearby can definitely detect the delicate aromas of this naturally growing herb. When paired with lemon or lavender, rosemary is calming and peaceful. Lit for even a short while, a rosemary scented candle clears the air and leaves behind a mellow scent for hours to come.
---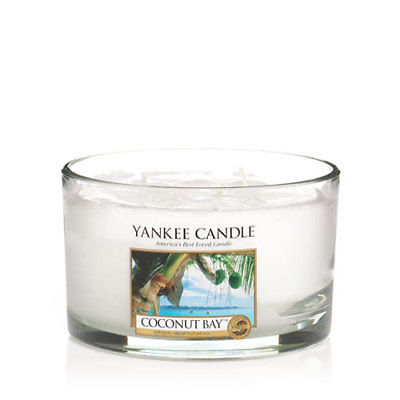 Reminiscent of summer cocktails, coconut scented candles are a true party candle. While some summer parties have coconut shrimp or rum-infused coconut drinks, a candle is guilt free and keeps the summery scent alive for hours. Because this scent is so exotic and pungent, users should be sure the scent does not overwhelm the guests. Tropical coconut, coconut bay, and coconut citrus scents all offer a variety of scents with the same fruity undertones.
---
Known for its palette cleansing abilities, mint is refreshing and sanitising to the senses. Whether one is cooking fish or perhaps a thick curry, a mint scented candle can help remove unpleasant odours. Paired with other natural herb scents like lavender or even ginger it can also have a medicinal and meditative effect on the room in which the candle is placed. Some manufacturers create candy-themed candles so one can also pair a mint candle with chocolate or vanilla scents.
---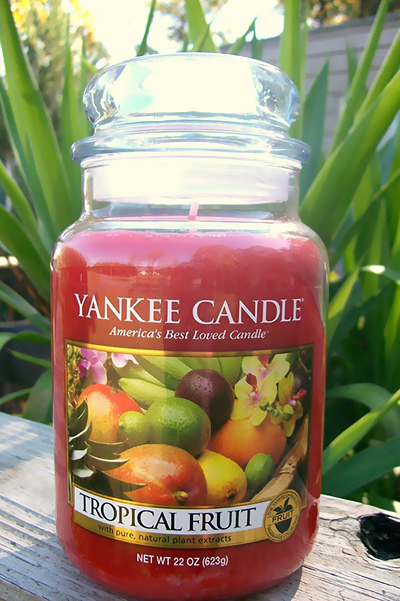 Holidays come and go, but candles live on. A tropical candle scent can have beachy undertones and remind one of time well spent away from home. Some manufacturers make tropical scents that include hints of sand, ocean, and even coconut, while others are purely floral with scents of plumerias and freesias. These candles are truly pungent as opposed to muted and should be lit for an audience that can appreciate the scents of the tropics.
---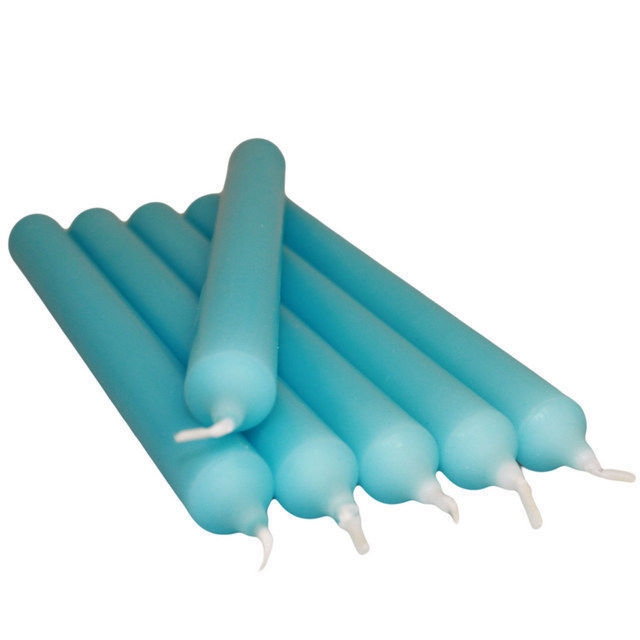 High tide or low tide, an ocean scented candle can instantly evoke feelings of calm. Whether or not an actual ocean soundtrack is playing in the background, a candle that smells of the sea or ocean is by nature relaxing. Hints of salty water and warm breezy nights, with a touch of bonfire all embody a traditional ocean scented candle. One can place an ocean scented candle in a guest room, bathroom, or living spaces.
---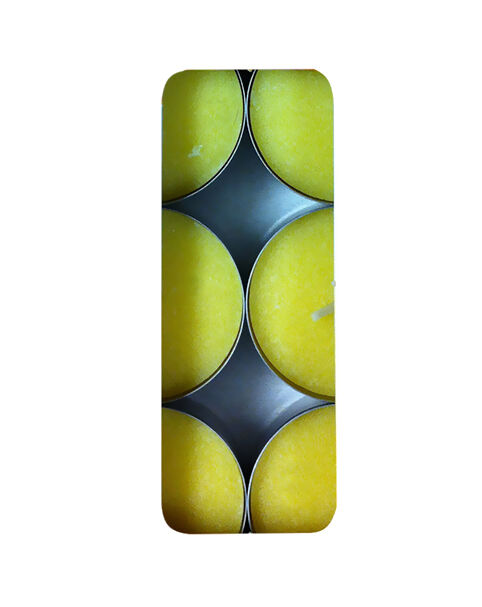 Perhaps the most traditional or necessary candle, a citronella candle thwarts summertime insects like mosquitoes. Not quite citrus, and not quite floral, a citronella candle can burn throughout the night depending on the concentration of the scent. Each manufacturer has a suggested burn time that consumers should adhere to. One can also place the candles around the perimeter of the property to ensure the scent is distributed evenly.
---
How to Buy Summer Candles on eBay
Shopping for
candles
can be overwhelming to your olfactory senses. Fragrance specialists suggest cleansing the palette with coffee beans and waiting a moment before smelling the next candle. However, once you have chosen your ideal scents, you can simply purchase without needing to smell the candle again. Buying candles on
eBay
can be rewarding, particularly if it is a rare scent or a discontinued scent. Whether searching for mint or citronella, you can find your favourite scent via a simple eBay search. By nature candles can be hefty, thus choosing sellers that offer free postage is a good way to keep costs down.