The summer provides many opportunities for men to participate in outdoor activities. As the sun is at its most intense during this time of year, a simple way for men to protect themselves from the adverse effects of the hot weather is to wear a hat.
Hats
offer significant protection from overexposure to ultraviolet rays, which reduces the risk of skin cancer. These accessories keep men cool and make a fashion statement. There are many different types of summer hats to choose from. Buyers should consider the top seven summer hats for men before selecting a style.
| | |
| --- | --- |
| 1 | Dorfman Pacific Weathered Outback Hat |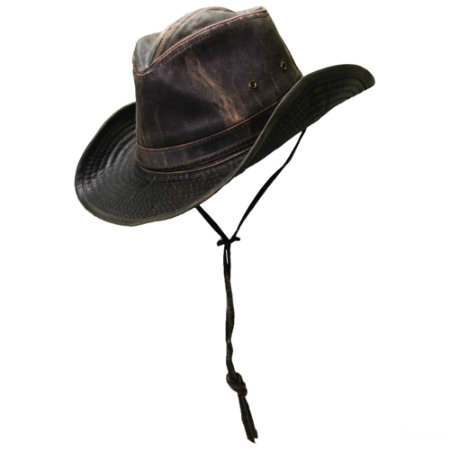 Dorfman Pacific has been making hats for over 90 years. Based in California, the company's hats are marketed worldwide. The Dorfman Pacific weathered outback hat is designed to provide maximum levels of protection and comfort outdoors. The weathered effect gives the hat a tough, worn-in look. It features a wired brim, which allows users to change its shape, and is wide enough to provide shade for the face and neck. With ultraviolet protection factor (UPF) rating of 50+, the Dorfman Pacific weathered outback hat allows only 1/50 of the sun's UV rays through its fabric.
---
| | |
| --- | --- |
| 2 | Tilley TTW2 Tec-Wool Hat |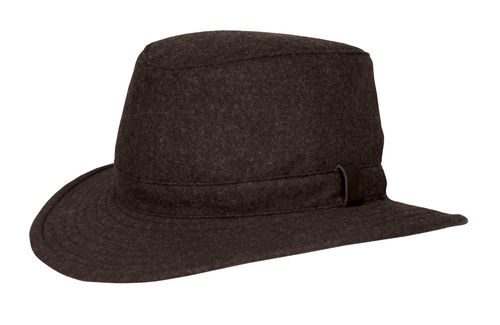 Tilley has earned a reputation for creating some of the most durable hats men can buy. The Tilley TTW2 Tec-wool hat is designed for outdoor wear; it is worn in the summer, but also keeps men warm in the winter with tuck away ear and forehead warmers. The TTW2 has a secret pocket, is crushable and packable, and is treated to make it rain and snow repellent. It has a UPF rating of 50+ and features Tilley's c_change membrane, which is a fabric designed to react to changing temperatures to keep men comfortable all day.
---
| | |
| --- | --- |
| 3 | Sunday Afternoons Adventure Hat |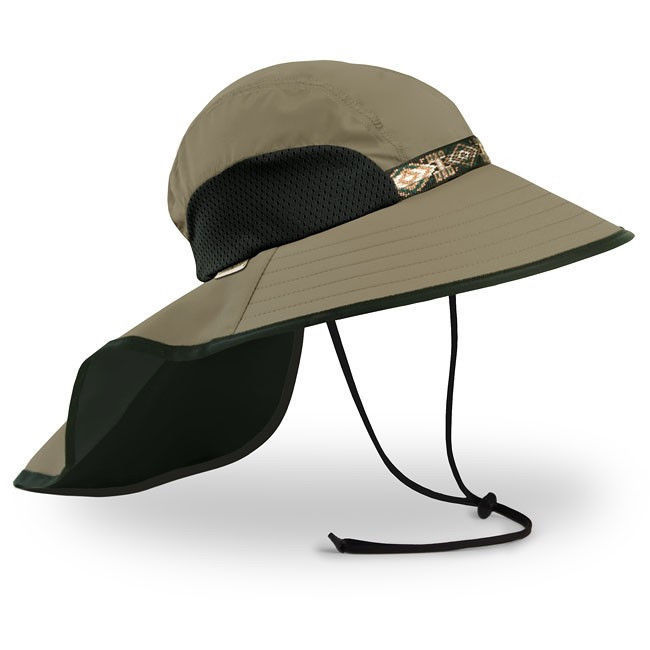 The Sunday Afternoons Adventure Hat has a unique shape and a neck flap that provides maximum levels of protection for the neck. The hat is also designed to protect men's noses, cheeks, lips, eyes, and ears. It has a UPF rating of 50+ and is nearly weightless; sizes vary from 100g to 104g. The hat features wicking fabrics and ventilation.
---
| | |
| --- | --- |
| 4 | Jaxon Grade 8 C-Crown Panama Fedora |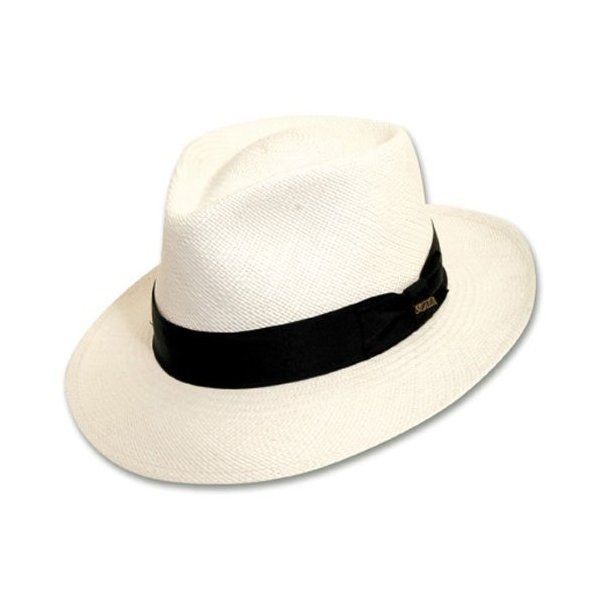 Despite their name, Panama hats originated, and are still made, in Ecuador. Like all genuine Panama hats, the Jaxon Grade 8 C-Crown Panama fedora is handwoven in Ecuador. It is considered one of the most fashionable summer hats men can wear. Panama hats are graded according to the number of straws running in one inch, minus 10. It can take as long as 12 days to weave a Grade 8 Panama hat.
---
| | |
| --- | --- |
| 5 | Patagonia Beach Bucket Hat |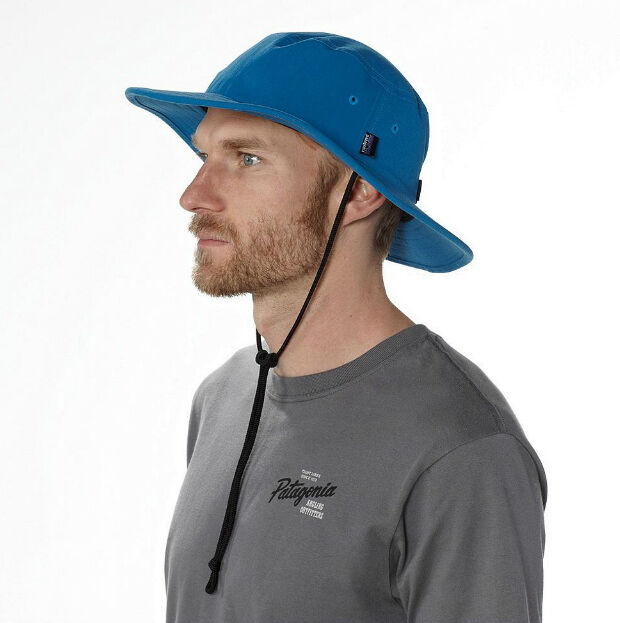 Patagonia is a company based in the United States that has been making outdoor clothing since 1973. Its familiar beach bucket hat is made from light and durable materials. It offers a complete circle of shade and the underside of the brim is dark to reduce glare. The fabric is treated with a durable-water repellent finish, similar to raincoats, to help it keep water out and dry quickly. It floats if it lands in water.
---
| | |
| --- | --- |
| 6 | Outdoor Research Sun Runner Cap |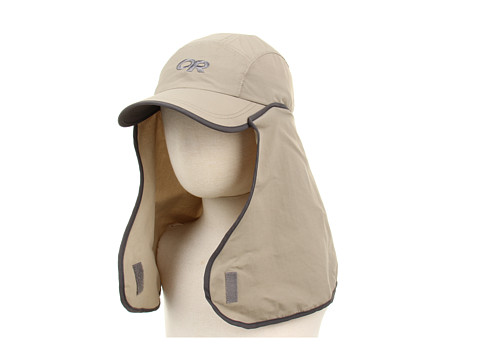 The Outdoor Research sun runner cap provides excellent protection from the sun's rays. It features a removable skirt that protects the back of the neck. It has a UPF rating of 30+, and its mesh panels allow plenty of airflow around the sides of men's heads.
---
| | |
| --- | --- |
| 7 | Timberland ReNet Nylon Packable Bucket Hat |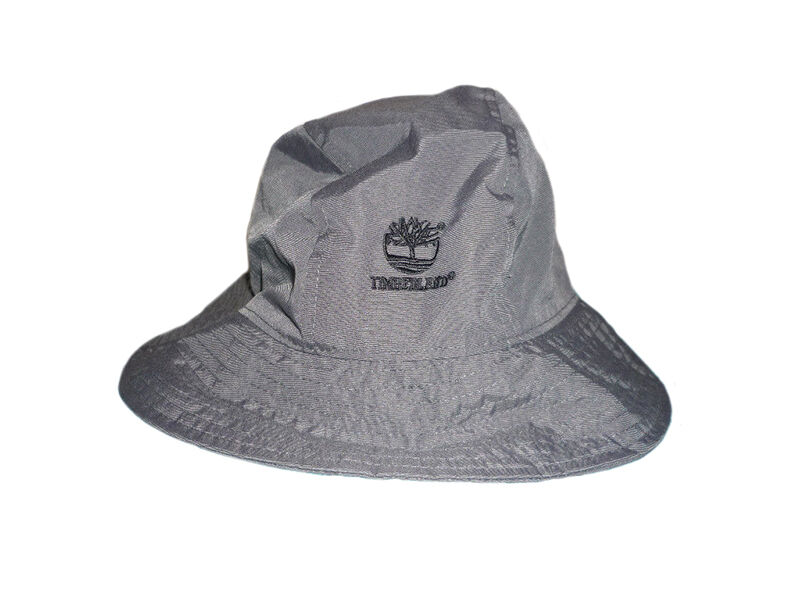 Bucket hats provide protection for the face and eyes when outdoors. Most products are traditionally made of cotton, but the Timberland ReNet packable bucket hat is made of recycled nylon. This fabric makes the hat water-resistant and easy for men to fold away and carry.
---
How to Buy Summer Hats for Men on eBay
Summer hats
are a sensible way for men to protect themselves from the adverse effects of too much sun. There are plenty of choices, ranging from timeless
Panama hats
to more modern creations. Buyers looking for summer hats for men can browse the large selection available on
eBay
by using the search bar. For example, a search for "Panama hats" lists all the items currently available. Buyers can then narrow down the choices by adding more details, such as size, material, and brand. Buyers should also review seller's feedback before making a purchase. This helps to ensure a smooth transaction.

Using eBay to buy used fashion items is a great way to stick to a budget when you're protecting yourself against the summer sun.