Sunglasses
are a great way for people to protect their eyes from the sun's harmful rays. Featuring sturdy frames and darkened lenses to shield the eyes from light, as well as a mirrored, anti-reflective, or anti-scratch finish on the lenses, sunglasses greatly protect the eyes from UV rays. To enhance the use of sunglasses, there are
accessories
for the stylish and protective eyewear, which range anywhere from belt cases and neck straps to cleaning and repair kits. While there are many varied kinds of accessories, with a bit of research, anyone looking for sunglasses accessories is sure to find what they need.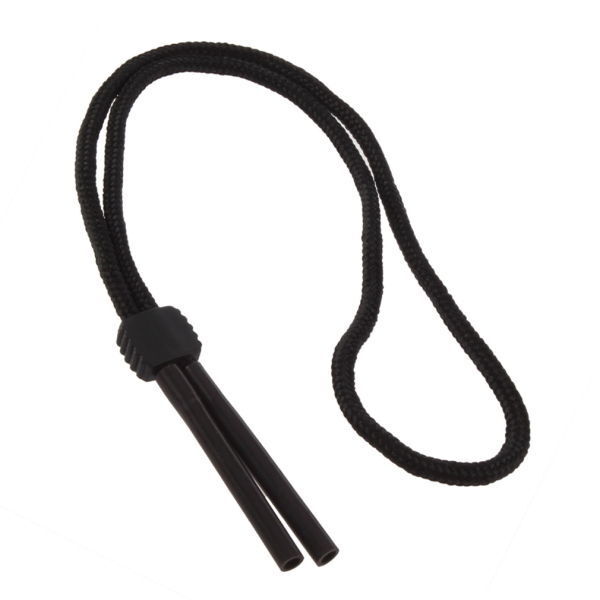 Neck straps for sunglasses are available, and serve the purpose of allowing a person to hang the sunglasses around his or her neck when he or she is not wearing them. Sunglass neck straps vary in size and thickness, allowing consumers to choose the appropriate size to fit his or her needs. Sunglass neck straps are particularly useful for those who partake in sports, as well as those who ride in open vehicles, as the straps prevent sudden movements from allowing the user to lose his or her sunglasses.
---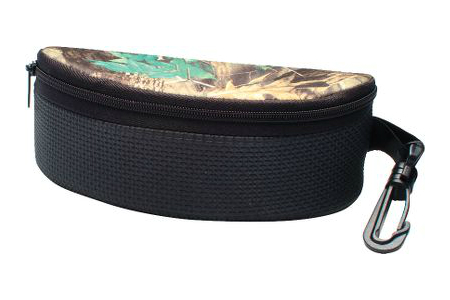 As an alternative to a neck strap, a sunglass belt case is another great way for a person to keep his or her sunglasses at an arm's length away. They also make for safe storage, preventing damage such as scratches and breaks. Sunglass belt cases typically feature a clip designed to attach to the user's waistband or pockets, or straps designed for threading into the belt loops on a pair of pants. They also range in style, from the more traditional muted colours, such as black and dark blue, to more vibrant and bright colours, as well as patterned designs.
---
| | |
| --- | --- |
| 3 | Sunglass Car Visor Clip |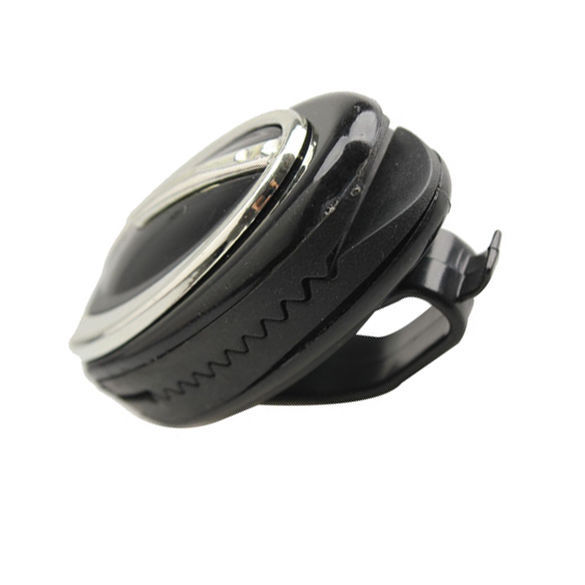 For those who like to travel with a pair of sunglasses in their car, a sunglass car visor clip is a very useful accessory. They attach to the visor in a vehicle, and safely and securely hold a pair of sunglasses, while still making the sunglasses easily accessible. This is thanks to a padded clip paired with a release mechanism, which secures the glasses by the bridge, but without scratching or damaging the glasses.
---
| | |
| --- | --- |
| 4 | Sunglass Microfiber Bag |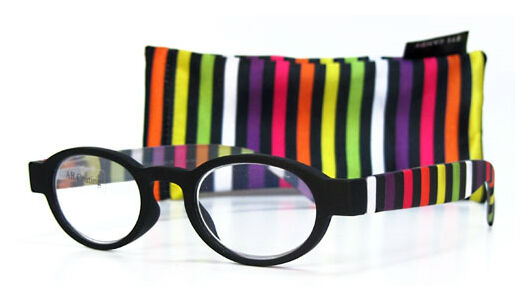 A sunglass microfiber bag is another type of protective casing for sunglasses that provides protection from scratches, dirt, and dust. Unlike a hard protective case, a sunglass microfiber bag does not offer protection from crushing the glasses, but offers its own benefits, such as the ability to use the case to clean the glasses before use, as well as protection from smudges. People typically use sunglass microfiber bags for storing spare sunglasses in a drawer or other similar place.
---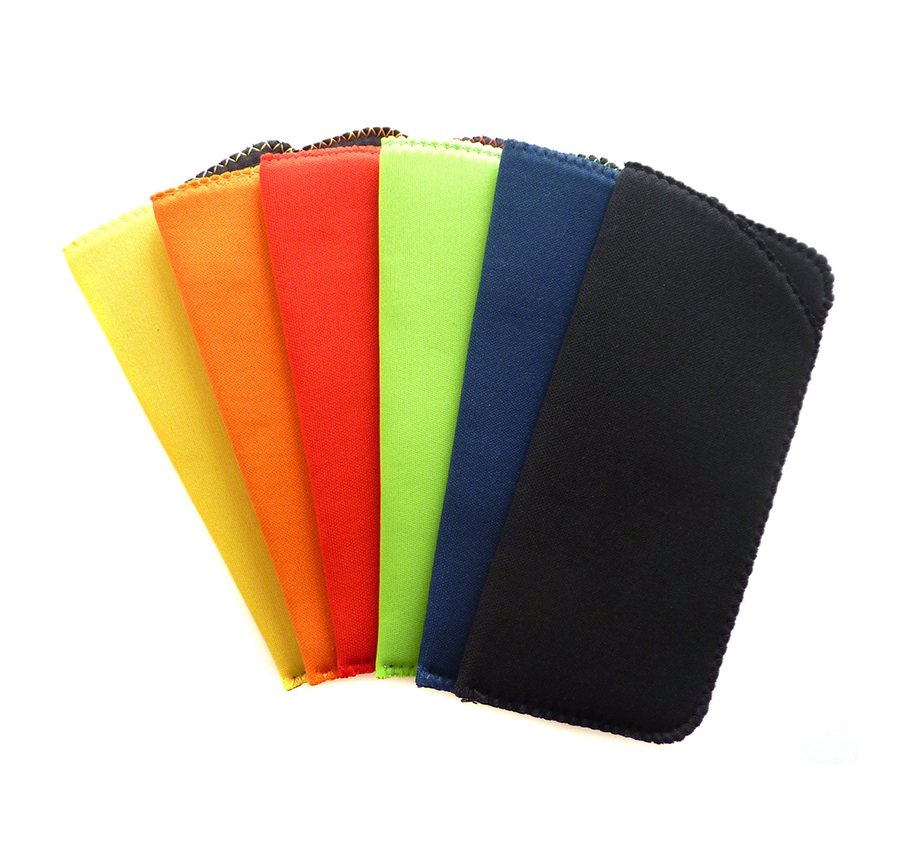 Floating sunglass cases are particularly unique, as they are for those who intend to carry their sunglasses with them out in the water. While sunglasses that a person drops in the water usually sink, sunglasses within a floating sunglass case float in the water, and are safe from water damage. They are especially useful for boating and other similar water activities, as accidents that cause the user and sunglasses to fall in the water mean saving the otherwise doomed eyewear.
---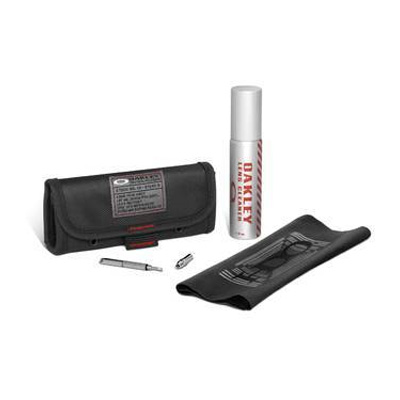 Sunglass cleaning kits are useful for nearly anyone who wears sunglasses, as they come with various items that can clean sunglasses, including microfiber cleaning cloths, cleaning wipes, and anti-fog spray. Many sunglass cleaning kits are small, making them portable enough to carry on-the-go, and are often encased in a box or drawstring bag.
---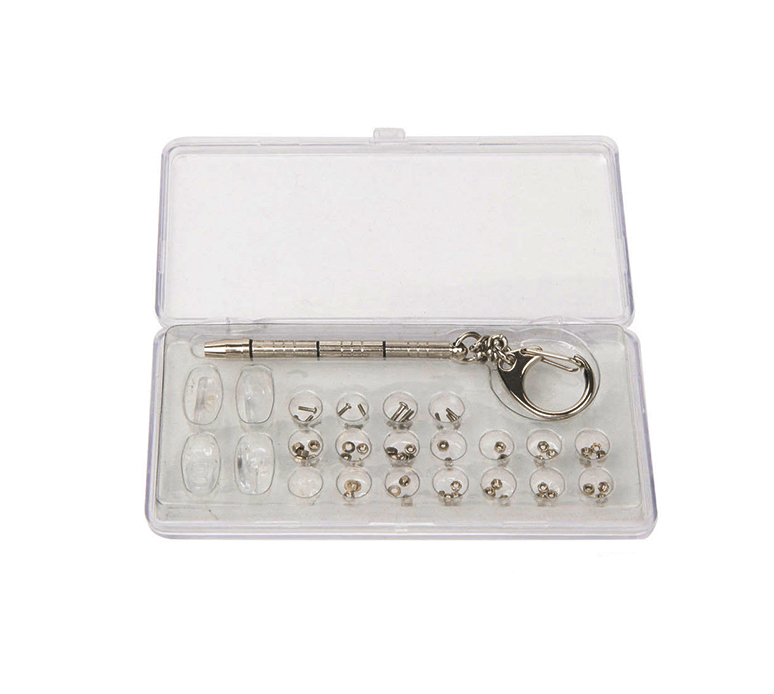 Sunglass repair kits are amongst the most useful sunglass accessories available, as they offer the user the ability to make repairs on his or her sunglasses with the included tools and parts. They typically come with nose pads, screws, glue, and appropriately sized screwdrivers. As for the parts in the kit, there are typically enough spare parts for multiple fixes.
---
How to Buy Sunglass Accessories on eBay
For those who are looking for
sunglass accessories
, a great place to shop is on
eBay
. Simply enter the keywords "sunglass accessories" into the search bar for a list of available items. You may further refine your results by specifying the desired sunglass accessories in the search, or by browsing through the various categories on the website. Sunglasses are a stylish and very effective form of eyewear that serves the purpose of protecting eyes from bright sunlight and harmful light. To add to their usefulness, sunglass accessories are available, which can enhance the user experience in many ways, and include many useful and fashionable items.