Sunglasses
not only protect one's eyes from the damaging rays of the sun, but can also help their user look fashionable and dashing. While sunglasses pair with casual outfits, that does not mean the professional man cannot incorporate them into his outfit. The right kind of sunglasses can still help him maintain a professional look while giving him the protection he needs for his eyes. These seven sunglasses are among the best ones available for the working man, which can also be easily bought on
eBay
to save time.
| | |
| --- | --- |
| 1 | Ray Ban 2132 New Wayfarer Sunglasses |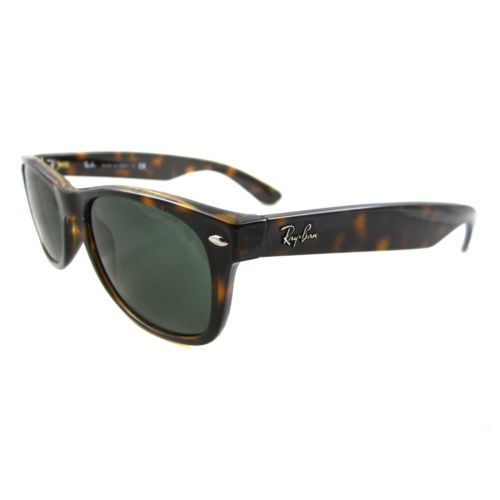 The Ray Ban Wayfarer glasses have long been a favourite among men, and the new 2132 New Wayfarer sunglasses is equally as impressive. With a plastic frame and lenses made of polarised or non-polarised green crystal, these sunglasses have a classy design and fit the face comfortably. The buyer should select the right size for their face from the 52-mm and 55-mm bridge sizes available.
---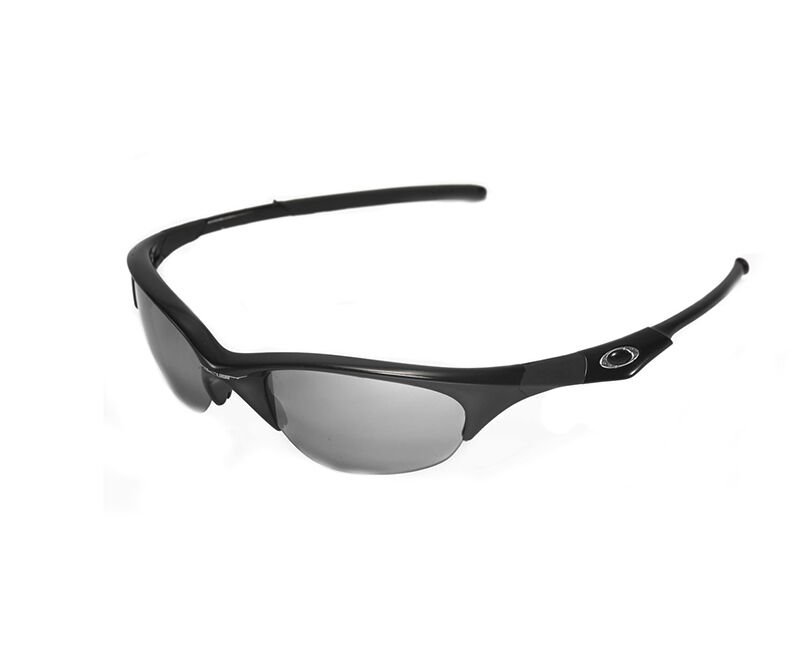 For men who prefer a sporty pair of sunglasses, the Oakley Half Jacket is a good option. With a variety of different colours and two designs of lenses to choose from, the buyer can select a Half Jacket that fits their taste and needs. The Half Jacket comes with dual interchangeable lenses for use in high light and low light areas. The lenses incorporate High Definition Optics technology that offers excellent clarity of vision, while the frame is made of durable yet lightweight material.
---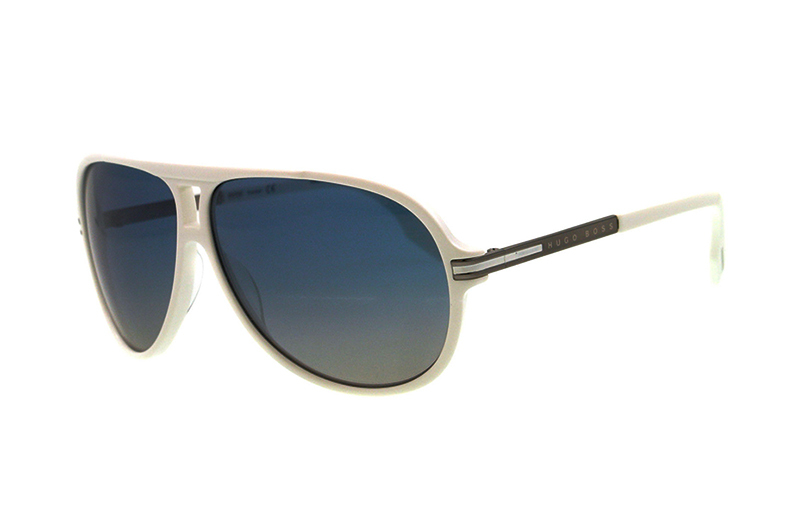 Not everyone may know this, but Hugo Boss is not just a perfume brand. They also have a clothing and sunglasses line, and some are part of the Hugo Boss Orange sub-category. Hugo Boss sunglasses come in a variety of styles and designs, including the Aviator and Wayfarer designs. Their line of sunglasses have the BOSS logo embossed somewhere on each pair, adding a dash of class as a majority of people consider Hugo Boss as a designer brand.
---
| | |
| --- | --- |
| 4 | Dirty Dog Steed Sunglasses |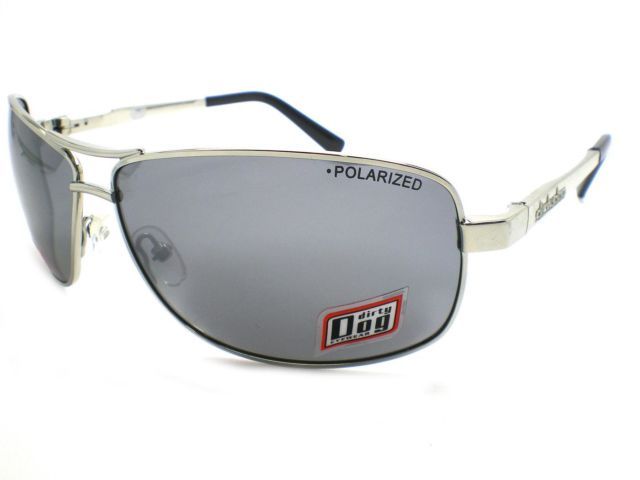 Buyers looking for a more reasonably priced sunglass option might want to consider sunglasses from the Dirty Dog line, which are often very affordable. One of the best models this line has is the Steed model, which comes with green or silver lenses and a silver or gunmetal frame. This particular model looks very high-end, but costs much less than what the buyer would pay for the sunglasses from a very popular designer brand. The polycarbonate lenses made the sunglasses quite durable, and the polarisation of the lenses helps protect the buyer's vision from horizontal glare. This is of course, on top of the fact that the lenses contain four UV filters, which effectively keeps out all those nasty UVA rays from the eyes.
---

Hugo Boss is not the only very famous brand on the list. Giorgio Armani may be mainly known as a designer suit brand, but they also produce sunglasses and other accessories. If the buyer has a very big budget for designer sunglasses, then they should definitely take a look at the collection that Armani offers. The collection is not very big, but is large enough to offer a choice to buyers when it comes to colour of the lenses and frames. Like Hugo Boss, the Armani line of sunglasses has the brand logo embossed on each pair.
---
| | |
| --- | --- |
| 6 | Tom Ford Sophien Sunglasses |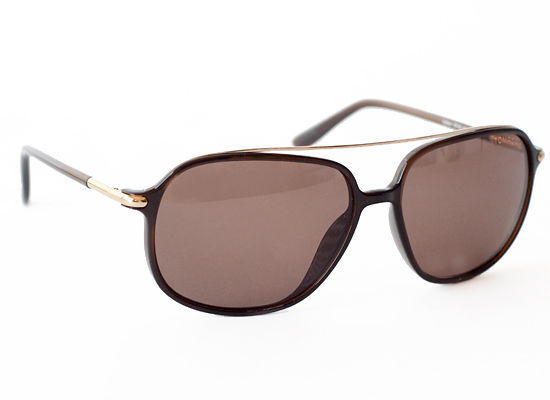 The Tom Ford Sophien sunglasses are a pair of sunglasses with a simple design, which looks elegant at the same time. Available in brown or green lenses, the lenses of these sunglasses have a gradient design and are scratch-resistant. They are suitable for both casual and work use, and are ideal for those with oval, round, and heart-shaped faces.
---
| | |
| --- | --- |
| 7 | Bolle Snakes Anaconda Sunglasses |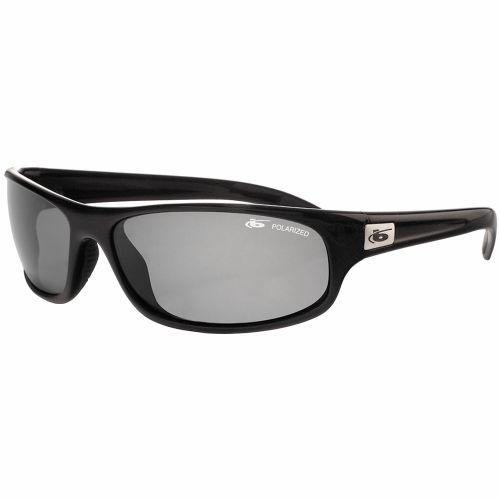 Another sporty pair available in the market, the Bolle Snakes Anaconda sunglasses have a number of excellent features that make them well worth the investment. These features include lenses with anti-reflective coating and UV400 protection, and a lightweight as well as durable frame. The lenses are made of polycarbonate resin, which is up to 20 times more impact-resistant than glass, and are reasonably wide measuring at 66 millimetres.
---
How to Buy Sunglasses for the Professional Man
Whether you are buying a pair of sunglasses for yourself or a loved one who is a professional man, you can be sure to have a convenient shopping experience on
eBay
. Within a few clicks of the mouse, you can purchase and get the item bought delivered to your doorstep. To start shopping on eBay, simply go to any eBay web page and use the search bar on the page to do a quick search on the sunglasses you would like to buy. In summary, sunglasses are not just for the casual man, but the professional man can also wear them. Whether he is out golfing, running to the coffee shop for more coffee, or attending an outdoor meeting, a good pair of sunglasses can help him protect his sight and also add some charm to his outfit.