While many parents like to see their daughters wearing dresses, skirts, and frilly clothing, trousers are a necessity in most girls' wardrobes. A good pair of trousers works for family outings, playtime, sports, or school wear. Most parents purchase several pairs of trousers for their daughters, which leads to numerous purchases of new or gently used trousers throughout the year.
Girls' trousers
are available at many shops both at the local main street or shopping centre, and online from sites like eBay. When buying girls' trousers, shoppers should familiarise themselves with top-rated choices from a number of different brands before purchasing.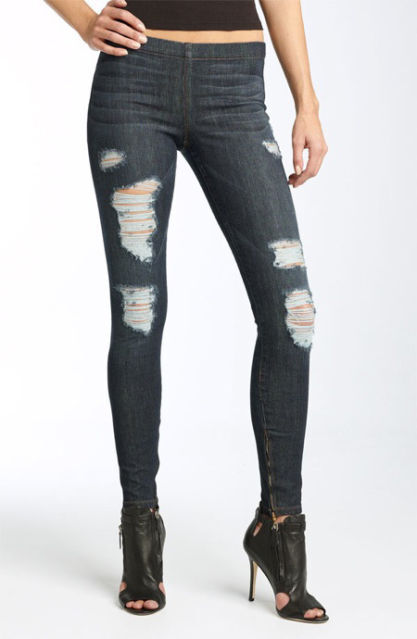 Jeggings are a mixture of jeans and skin tight leggings, and Joe's Denim Jeggings are a popular brand for both girls and young women. These slim, tight-fitting leggings are available in a wide selection of colours and are both fashionable and comfortable. The back patch pockets have the popular Joe's Jeans logo allowing style conscious girls to show off their fashion awareness.
---
| | |
| --- | --- |
| 2 | Mini Boden Girls Bootcut Trousers |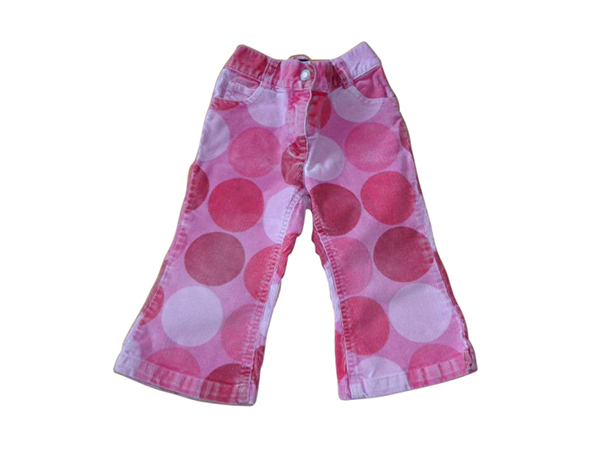 The Mini Boden line of bootcut trousers allows young fashionistas to stay toasty warm and contented while remaining stylish and fashionable. Add a warm pair of boots,, a jumper, or a warm jacket and any young person can be ready for a day out in the snow or cold weather.
---
| | |
| --- | --- |
| 3 | Next Lace-Trim Leggings |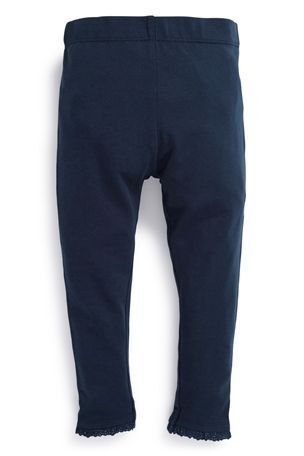 Next offers fashionable jeans, trousers, and leggings for both girls and young women. Next lace-trim leggings are a popular choice with both children and parents. Shoppers can find the leggings in a wide variety of colours including basics such as grey, black, white, and brown as well as bright colours and pastels such as pink, red, yellow, orange, and blue. Girls can wear these lace-trim leggings under dresses and skirts or paired with a long jumper,, blouse, or T-shirt.
---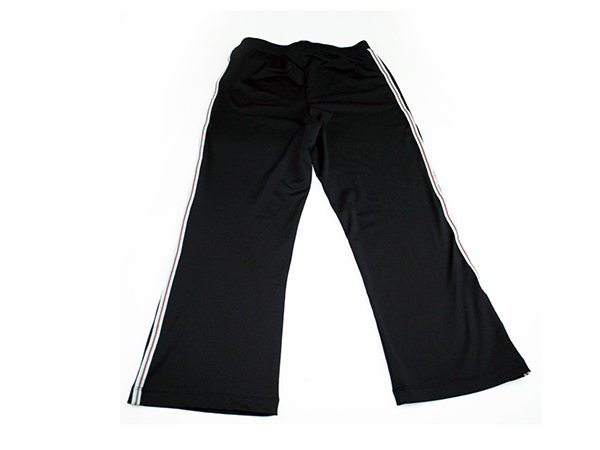 Yoga pants are a popular choice for young girls and women, regardless of their activity level. Made from a soft, stretchy fabric and with an elasticated waist, Danskin yoga pants work for a number of sporting and athletic activities as well as for a relaxing day at home. Many of Danskin's yoga pants have a fold-over designed waistband and slightly flared legs for additional style and comfort.
---
| | |
| --- | --- |
| 5 | Old Navy Girls Trousers |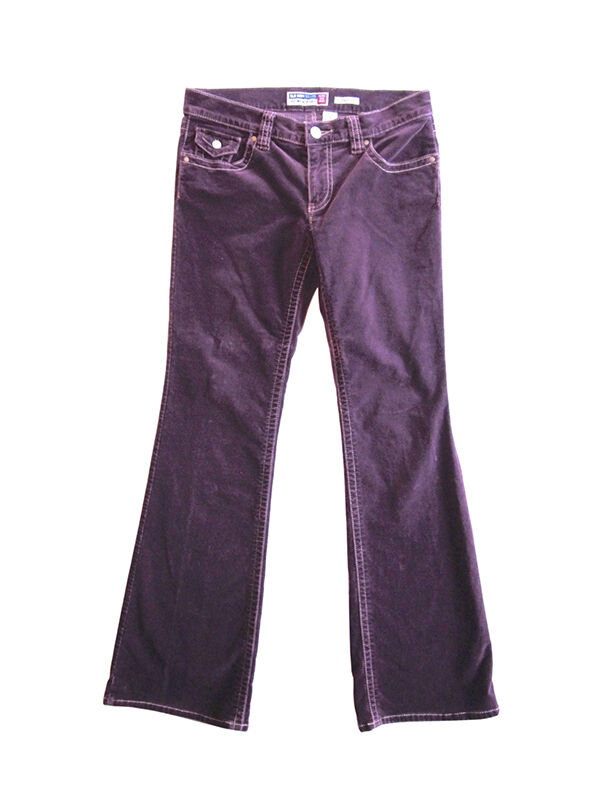 Old Navy trousers, leggings, sweatpants, and jeans come in a wide variety of designs and colours to suit all tastes. Girls can choose from bright, colourful jeggings, skinny cords, stretch khakis, sweatpants, fold over yoga pants, cargo pants, and more. Girls can wear many styles of Old Navy trousers as part of their school uniforms, to remain trendy, fashionable, and comfortable.
---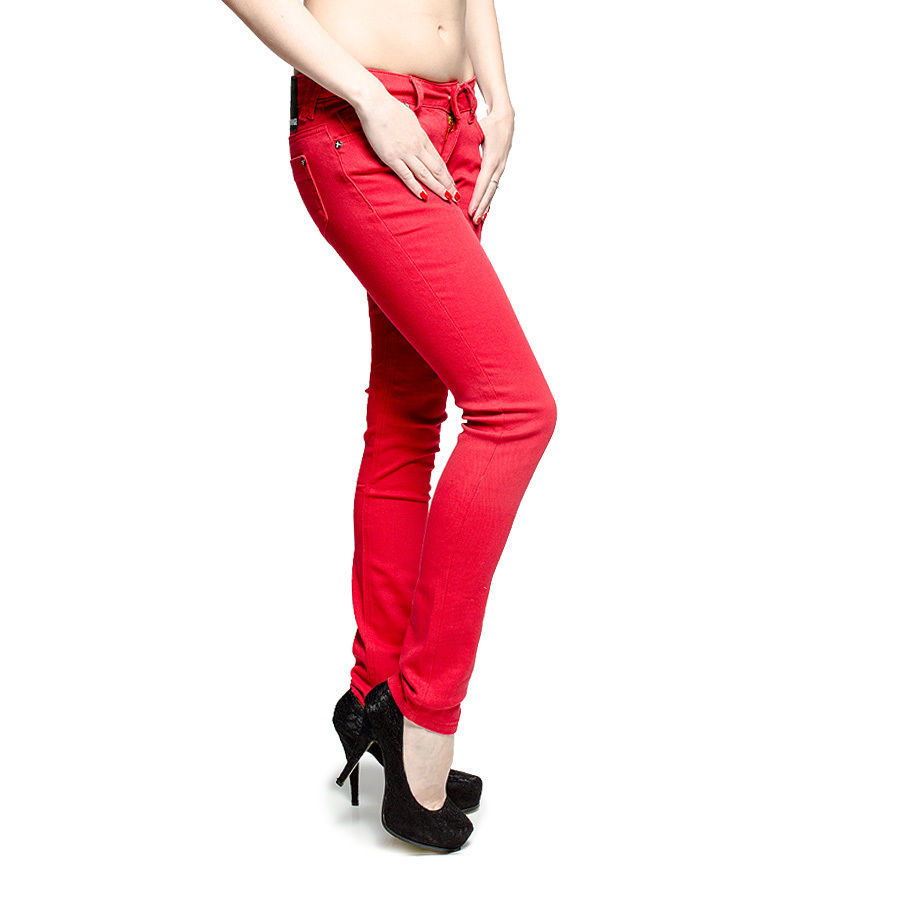 Skinny jeans are a tight fitting style with a small leg opening. People have also called them stovepipes, drainpipes, cigarette pants, pencil trousers, and skinnies. Skinny jeans often include zippers at the bottom of the leg to help the wearer pull them over the foot. Because skinny jeans are so close fitting, they are a good choice to wear inside calf length boots. Monsoon skinny jeans feature a wide variety of colours from regular blue denim to bright reds and oranges to pastels and pale colours.
---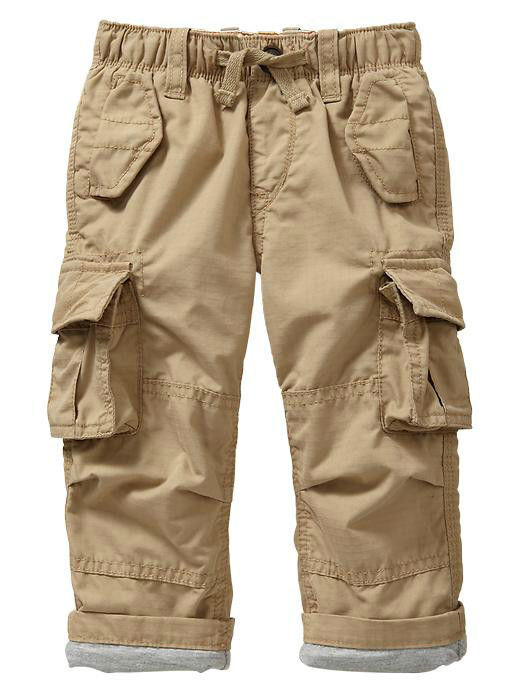 Cargo trousers are trousers with multiple oversized pockets on the hip and knee area. GAP, a popular clothing brand amongst both children and adults, has a wide selection of girls' cargo trousers to choose from including full length, Capri style, and cargo shorts in a number of styles and colours. The oversized pockets on many cargo pants have a flap closure and often include zippers or ties as additional decorations. A pair of cargo pants is an ideal choice for any young girl who likes to carry some of her treasures with her wherever she goes.
---
How to Buy Trousers on eBay
eBay
is an ideal place to buy girls trousers because you can find a large selection of sizes and styles all in one place. To begin, type a few keywords into the Search bar on any eBay page. For example, typing "girls trousers" gives you a complete listing of relevant items currently available on the site. You can then refine your search by criteria such as condition, brand, colour, and size. Once you find a pair of trousers that you are interested in, read the description carefully to ensure they are suitable for your needs. A girl's wardrobe is not complete without a selection of trousers. Trousers are versatile articles of clothing useful for both playtime and schoolwear, and shoppers can find many to choose from on eBay.