When someone is looking for the perfect prop for a fancy dress costume or justs want to bring some vintage flair to his or her wardrobe, a
vintage cane
is the perfect accessory to look for. Canes come in all sorts of styles and designs, making it easy to pair one with an outfit for a stylish look. Buyers should consider one of the top seven vintage canes to take home: a shepherd's crook cane, a Derby cane, a Fritz cane, a palm grip cane, a knob handle cane, a capstick cane, and a thumbstick cane. Buyers find these vintage canes and more by shopping on
eBay
or in vintage retail shoppes.
| | |
| --- | --- |
| 1 | Shepherd's Crook Walking Cane |

Also known as a tourist cane or a J cane, a shepherd's crook walking cane features a curved handle which goes into an arch, giving the handle of the crook cane a J shape when turned upside down. With the arch it is easy to hang the cane over the arm when it is not needed. Design wise, a shepherd's crook cane varies in style from simple to ornate, with the arches of some carved in the semblance of animals such as horses and dogs, among other shapes.
---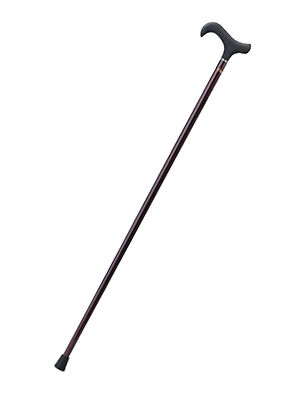 The Derby walking cane,, sometimes also called the Melbourne cane, dates back centuries. The design is basically a T shape, except that one side is longer than the other. A slight hook to this longer end makes it easy to hang over an arm, on a coat hook, and more. The grip of the cane distributes weight evenly to makes it comfortable to hold in either hand.
---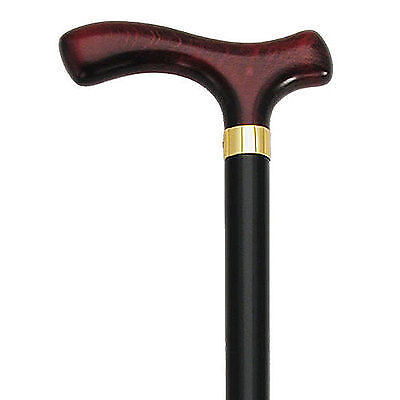 Also known as a crutch cane, the Fritz walking cane dates back to 16th century Germany. It was designed specifically for people with arthritis. The design is similar to the Derby cane, with an uneven T shape. However, the palm grip of the Fritz cane does not curve as much as the Derby cane (it may even be quite flat) and there is no hooked end. The design of the cane, as with others, ranges from simple wood to elaborate carvings, and it is held in either hand.
---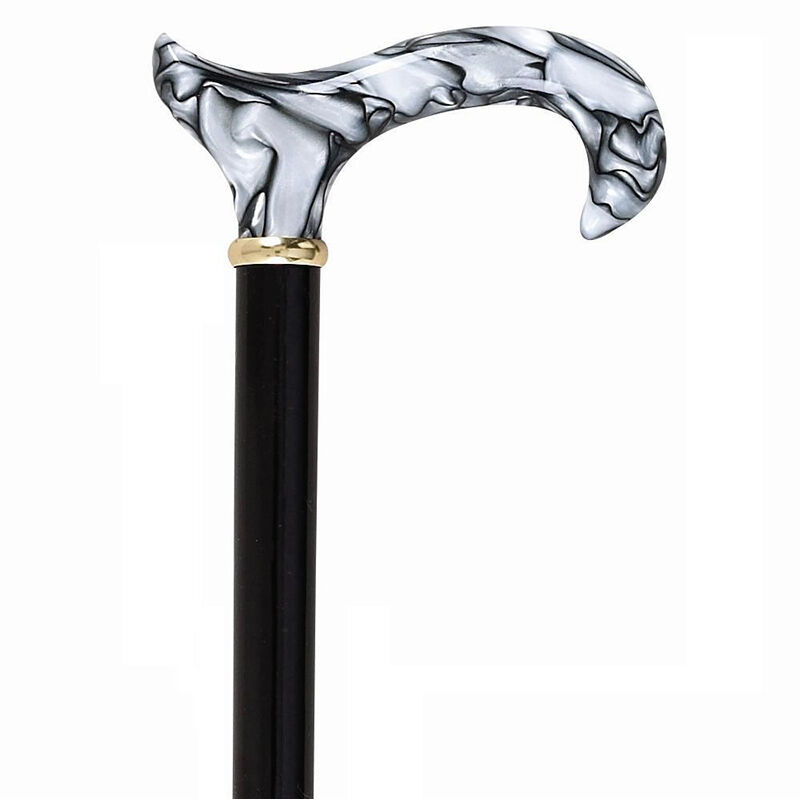 Similar to the Fritz or Derby cane, except the grip moulds along the contours of a person's hand, a palm grip walking cane is also known as a Fischer cane.. This design makes it very comfortable for people with arthritis or carpal tunnel syndrome. As a result, the cane cannot be held in either hand; buyers should choose a cane which fits their dominant hand. Although less decorative and more functional, palm grip walking canes are quite beautiful when made with quality craftsmanship.
---
| | |
| --- | --- |
| 5 | Knob Handle Walking Cane |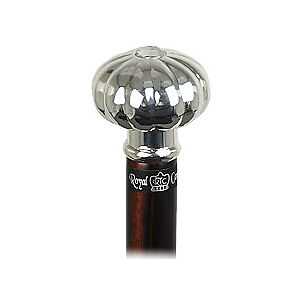 An ever-fashionable choice for men and women alike, knob handle walking caness do not have the grips found in other canes. Instead, they feature large, ornamental toppers. The knobs range from embossed metal to porcelain, and many other decorative styles in between. More rustic designs simply feature knobs of wood and perhaps wrist straps.
---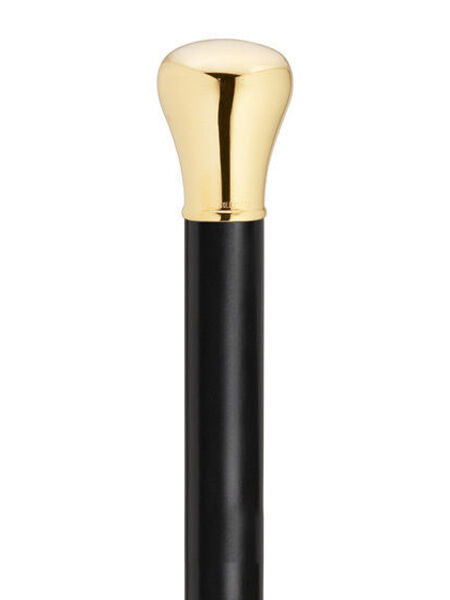 A capstick walking cane resembles the knob handle walking cane. In fact, the only difference between them is that the capstick cane has a much smaller topper than a knob handle cane. Capstick canes often feature metal toppers.
---
| | |
| --- | --- |
| 7 | Thumbstick Walking Cane |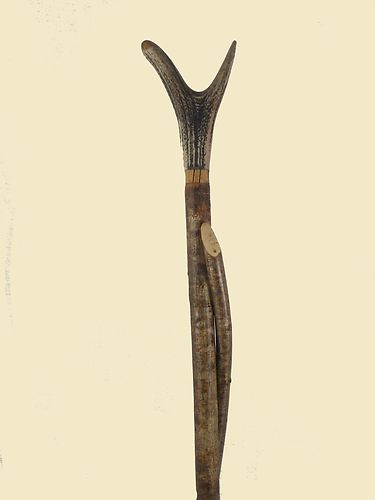 Meant for hikers and other people who spend time outdoors, a thumbstick walking cane features a Y shape with a split in the middle, which is often a carved groove, where a person places his or her thumb to grip the cane. Many designs are simple and rustic, though some are more elaborate or refined than others, with carved toppers in decorative shapes rather than natural ones.
---
How to Buy Vintage Canes
eBay
is a great source for
vintage fashion
, including canes. Use a keyword search for a phrase such as "
vintage cane
" to locate an item, then narrow down the search with more specific keywords. eBay's refinement filters help you filter the results by price and other factors. Take the time to check the seller's feedback history to see what others have said about their purchases. When buying any sort of vintage item, item condition should be a major factor. Look for a cane with minimal wear when possible. Also make sure the cane is the right length so you can carry it with you comfortably. eBay makes it easy for you to shop for vintage and antique items, putting a great selection of items all in one place.