Donning a vintage wrap can give fashionable women a distinctive style. Wraps come in varied styles and materials, including lace, which makes a perfect topper for a fancy dress, or fur or wool, which provide a warm layer on cold days. Many fashionistas find it helpful to have multiple
vintage wraps
in their wardrobe to suit a range of wearing occasions. Getting familiar with the top vintage wrap styles can help women build the perfect collection of these versatile accessories. Women can seek vintage wraps at consignment boutiques, but to find the best selection of vintage wraps while enjoying the convenience of at-home shopping, fashionistas can turn to eBay.
Fur stoles were a must-have accessory for fashionable women from the 1930s to the 1960s and are sought-after fashion accessories for modern-day fashionistas. During that era, stoles made of real animal fur were the norm, with popular choices being fox, rabbit, and mink. Modern-day shoppers who desire the look of vintage fur stoles,, but prefer not to wear animal fur, have the choice of faux-fur stoles that emulate vintage styling. Traditionally, stoles are over one foot in length and worn slung over the shoulder and wrapped around the torso. Another vintage fur stole option is the bolero stole, which resembles a short jacket with cropped sleeves.
---

Vintage fur collars are similar to stoles but intended to drape around the neck only. Many vintage fur collars feature real animal fur, such as mink, rabbit, or racoon, and some even retain the animal's head or paws for a truly unique look. For modern-day fashionistas who avoid animal fur, vintage faux fur collars are available as well. Some fur collars feature built-in clasps that fasten at the neckline and can add a collared look to a coat or jacket.
---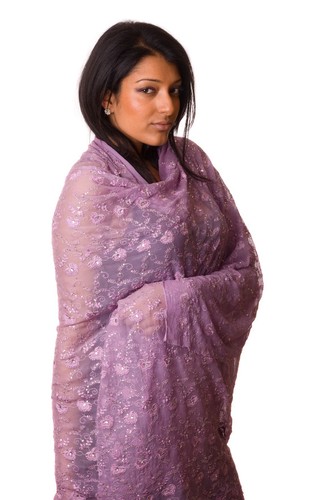 Pashminas are a traditional wrap style with Asian roots. Traditionally, artisans wove pashminas from cashmere, originating from the wool of a goat which resides only in Nepal or Kashmir, with weaving techniques developed in India. While modern machine-made pashminas are widely available, fashionistas can seek out vintage pashminas, which feature either monochromatic or patterned designs.
---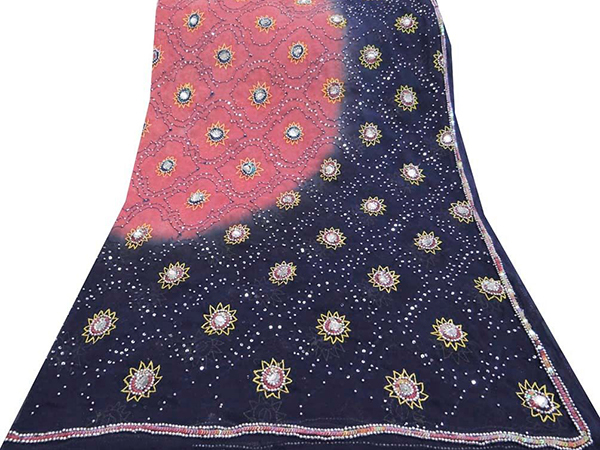 Dupattas are multi-purpose scarves, which are popular in many south Asian cultures. Many vintage dupattas feature compelling, geometrical patterns from Indian art and are often accented with bold colours. In Pakistan, these vibrant scarves are called chaddars and often paired with pants. Modern-day vintage dupatta wearers opt for wrap-style wear or use them as a draped scarf atop a coat during cold weather months.
---
| | |
| --- | --- |
| 5 | Upcycled Wrap Skirts & Dresses |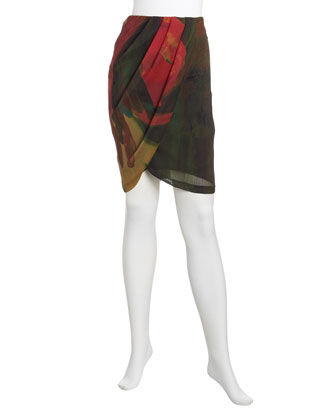 Upcycling is a fashion trend that can give new life to vintage fabrics. Creative designers start with vintage scarves, often made of silk, and refashion them into stylish upcycled wrap skirts or upcycled wrap dresses. Upcycled designs can feature any type of scarf, from a trendy American-made scarf from the 1930s to a traditional Indian dupatta. True fashionistas enjoy the rare mix of vintage fabrics and contemporary designs that upcycled garments offer.
---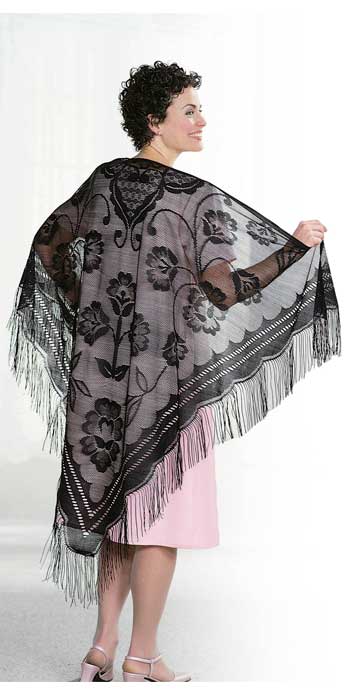 Vintage lace shawls can add a touch of ladylike flair to any modern ensemble. Although lace shawls provide minimal warmth, they boost the elegance of any outfit. Traditionally, lace shawls were hand crocheted or macramé and designed for wear over the shoulders and torso. Popular vintage lace shawl motifs include natural and floral themes, which may be enhanced with a delicate fringe edge. Many contemporary wearers use vintage lace shawls to complement special occasion wear for formal events, but others find vintage lace shawls can add a dash of femininity to any modern look.
---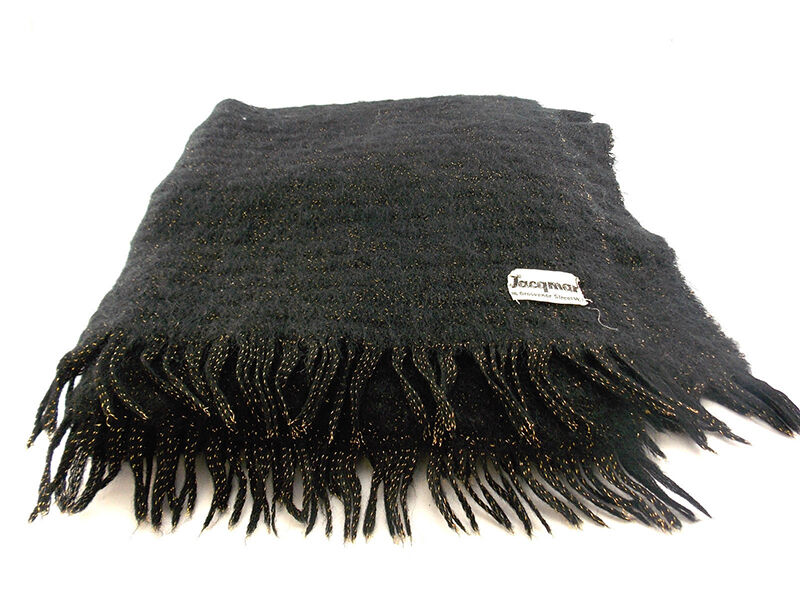 Unlike their lace counterparts, vintage wool shawls provide both style and added warmth. These easy-to-wear drapes can provide a stylish layer of warmth when temperatures dip. A wide variety of colours and patterns are available. Some fashion-conscious women opt to wear shawls in place of jackets during cold weather months. While some shawls feature heavy knits, others are more like lighter weight cashmere pashminas.
---
How to Buy Vintage Wraps on eBay
Vintage wraps can be unique and functional assets in every stylish woman's fashion collection. To find some truly special vintage wraps at competitive prices, start by going to the eBay webpage and entering descriptive search terms into search bar. You can also use the site's advanced search function to define and save precise queries to help you locate the specific vintage wraps you desire. Always be sure to study provided photos and review listing details carefully to make sure that you are paying a fair price for the wrap you seek. By shopping on eBay, you can stretch your fashion budget and may be able to buy multiple vintage wraps to round out your accessory wardrobe.