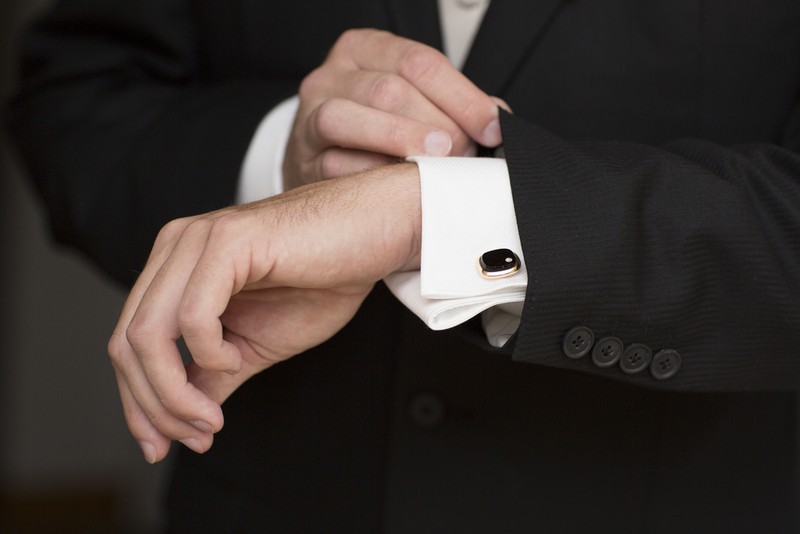 The good news is that all cufflinks fit the same sized button holes on shirts - the bad news is you've now got to choose a design that suits the day, your personality, your bride's outlook, and the occasion itself.

You have three things to remember: If personalised, ask your photographer to take a picture of the cufflinks on their own; carry a spare pair in case your main pair break or go missing; and don't wear anything tacky, embarrassing, uncomfortable or unnecessarily heavy. After that it's up to you - here's our top seven choices.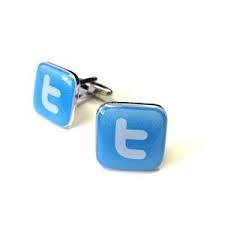 Add a caption
All '140 characters' at the wedding will like your cufflinks
7) Technology
Retro
Nintendo
controllers, CCTV cameras,
digital cameras
and other technological paraphernalia are cool options for the groom who loves his gadgets and toys.
Some companies can even make a personalised QR code cufflink, which could be useful if you make new contacts from the bride's side of the family.
Your phone should be off during the ceremony, but Facebook/Twitter cufflinks are available for the social media addict, even incorporating a like/dislike duo of cufflinks. Just don't shake the hand of anyone using your 'dislike' cuff hand...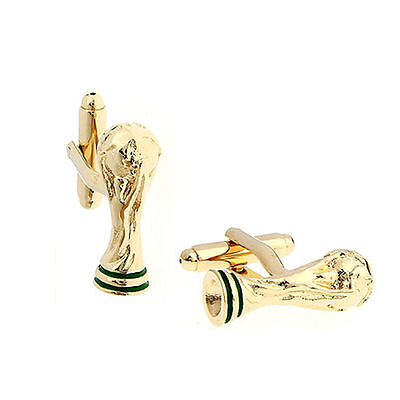 6) Sports/membership
Cufflinks featuring
football
teams, and rugby balls, boxing gloves, snooker triangles, and martial arts are great options for the sports fan.
If affiliation means plenty to you, and members of your Rotary club, Freemason lodge, classic car group, and other social organisations will be attending, then why not buy a set of their cufflinks? You'll be showing support on an important day, and the money will probably go back into the group.
However, remember the day is also about your bride, who might not be too impressed with your worn allegiance to lower-league football or your
cricket
club.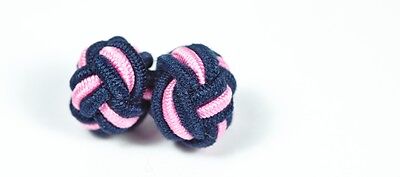 5) Knots/fabric
Knots are usually cheaper than metal cufflinks but give greater flexibility of colour; so if you fancy blue, pink and grey you can probably indulge. Square knots, in four panels, also provide multiple colour options.
There's something homely about the simple circular herringbone fabric on a metal panel, and it might be easier to find a design that matches the wedding colour scheme. We've seen a brilliant selection of Tartan, stars, stripes and even John Deere and
Superman
logos.
Be careful though – spilt red wine won't disappear from light fabric as it would with metal cufflinks, and be wary of snagging the material.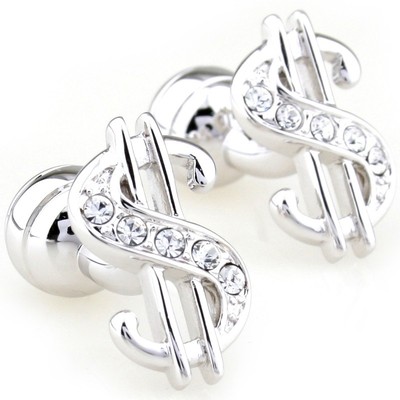 4) Bling
In 2012 the head of JP Morgan bank Jamie Dimon was seen sporting cufflinks with the Presidential Seal, which just about tops any cufflinks you can imagine - a gift from Obama himself, apparently.
But if you're in the hunt for some serious jewellery the price of a good pair of cufflinks can reach into the thousands if you opt for
gold
, mother of pearl, crystal or other 'statement' choices.
A tasteful combination of jewel in diamond is simple but stylish, while speedboats,
Ferrari
shapes or an obvious pound/dollar symbol denote classy capitalism. You could even wear a logo of your favourite fashion house such as Billionaire, Burberry or Dolce and Gabbana, and match it with your suit.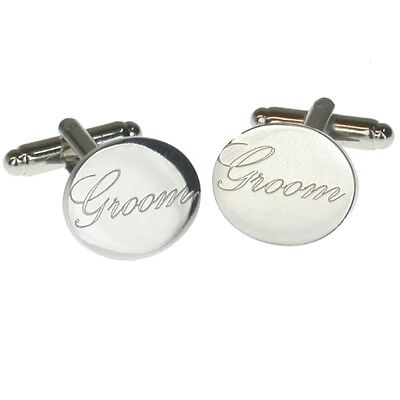 3) Simple
If you believe the cufflinks are one of the less important parts of the wedding day compared to booking churches, honeymoons and other essentials, then just ask at the shop where you're renting a suit as they will probably have a perfectly adequate selection.

Oval, circle or square shapes in gold or silver with the word 'groom', and/or a pic of a couple are all absolutely fine.

Two hearts with 'I' and 'Do' are an option for the old romantic, or perhaps just a stylish tessellating pattern or shape such as stars will be appropriate. Don't forget other members of the party including the 'best man' and 'father of the bride' – personalised links might even be a nice gift for them, and it will guarantee that all sets match up.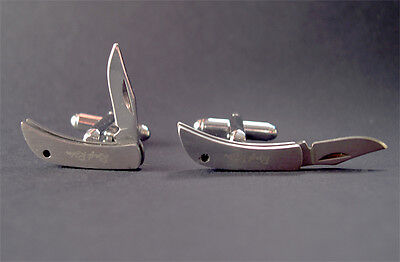 2) Quirky
They might not quite be big enough to slice the cake, but cufflinks that are also penknives are pretty cutting edge. A 'cogs-style' box of whirring machinery, or a working spirit level are perfect choices for the practical person.

For the film and sci-fi fans among you, Star Trek communicator links that even flip open are a must buy (event if they are annoying for other guests when you start using them.) 3D Cufflinks based on Darth Vader, Batman, Daleks and Space Invaders will make a statement with prices ranging from a few pounds to £100.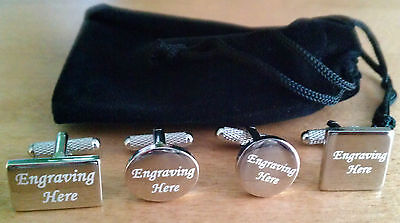 Add a caption
Give the team a day to remember with personalised cufflinks
1) Personalised
Consider names, the date/venue of the day, and other words or information that mean something to you. These could be engraved or carved (in wood), or created on enamel or ivory panels.

As variations, we suggest crossword answers on a grid (with names instead of words), drawings from your children or godchildren, number plates, or cherished photographs. You can also have the box engraved with names to add a final, tasteful touch.

You can even get links that have the hand- or foot-prints of the couple or their children, or even the paw prints of their pets. The fronts are usually pure silver and the rear are stirling silver.

For all of these options plan ahead as the cufflinks may take several days or weeks to create. A total package for everyone is surprisingly cheap if you shop around, but remember that you can pay whatever you wish for little touches such as these - this is your day so you can personalise it as much as you desire.