In the same way people buy athletic shoes for particular sporting activities, they should also consider buying
women's athletic socks
. This is because all socks are not the same; some are too thin, bulky, long, short, hot, or constricting to be comfortable while engaging in physical activity. Buyers should consider what type of socks best suit their athletic pursuits and best support their feet. Most athletic socks are made using fabrics that wick sweat, thereby drawing moisture away from the feet. This prevents damp, clammy skin that can result in blisters, which are uncomfortable and distracting during a sporting event.
| | |
| --- | --- |
| 1 | Teko Women's Lightweight Hiking Socks |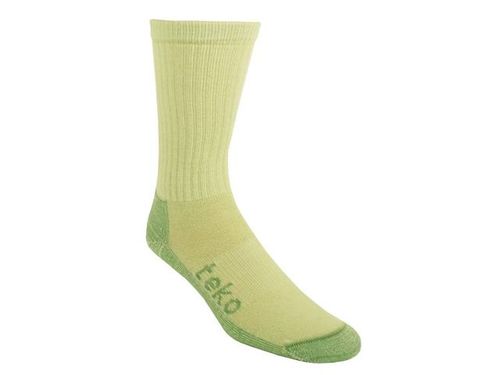 Teko Women's lightweight hiking socks provide ample support. They have technical features and reinforcements that increase stability during sporting activities. All Teko women's socks have designs that suit the shape and contour of women's legs, with a tapered toe, narrow heel, lightly cushioned footbed, and a cuff that is slightly more open than other styles of sock. This results in more comfortable and supportive athletic wear.
---
| | |
| --- | --- |
| 2 | Merrell Lithe Glove Running Socks |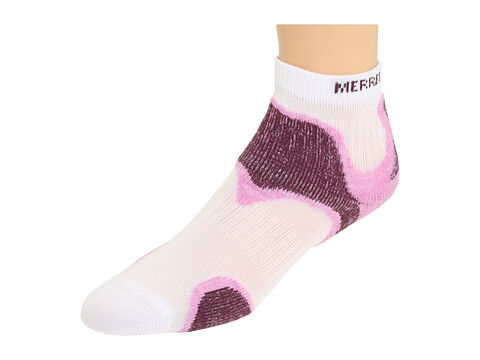 Merrell Lithe Glove running socks are for women that would usually run in bare feet. These MerinoMax ultra dry socks incorporate NanoGlide fibre technology that eliminates sweat and reduces friction. This provides a comfortable running experience when coupled with the specialist cushions that provides support at the balls of the feet, arches, and heels.
---
| | |
| --- | --- |
| 3 | Keen Mt. Airy Athletic Socks |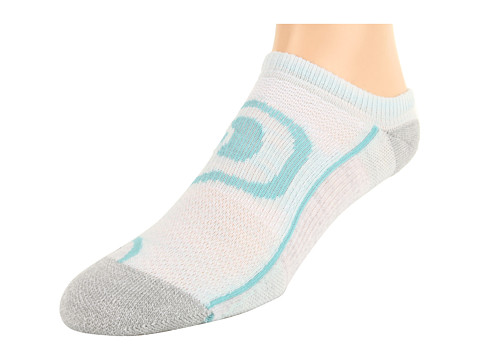 The Keen Mt. Airy athletic socks have Y heel pockets and arch support. They incorporate the Seamless Anatomical Flex Fit System, which helps to prevent the underfoot material from bunching and provides added durability through the reinforced heel and toe designs. Keen athletic socks are made using drirelease e.c.o, which is a polyester cotton blend that has quick drying and wicking capabilities. It also incorporates a built-in air Fresh Guard ventilation system that surrounds the feet to release heat quickly, thereby minimising odour. The top of each sock has a double welt design to prevent unravelling.
---
| | |
| --- | --- |
| 4 | SmartWool PhD Running Socks |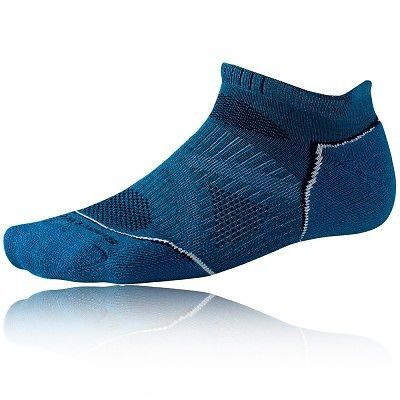 SmartWool designed the PhD Running socks specifically for women's feet. They are micro-high, non-cushioned socks that work well in medium weather. They have padded Achilles tabs for added foot protection. SmartWool women's running socks are ideal for a short run.
---
| | |
| --- | --- |
| 5 | Burtons Lightweight Wool Socks |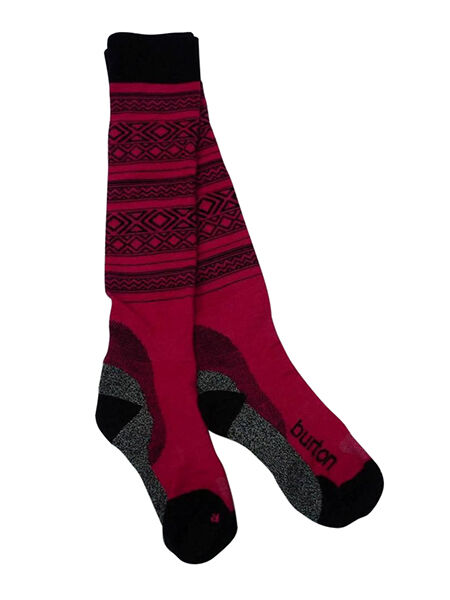 Burtons Lightweight wool socks are light and comfortable. These women socks have ankle supports and elastic arches that provide top performance in skiing and snowboard boots. Burtons skiing and snowboarding socks are made of an acrylic blend that features toe panels made of DRYRIDE Ultrawick. This combination keeps the feet dry and odour-free while providing excellent support. The socks also feature Chafe-Free Link toe seams, articulated left and right fitting, and Sock Lock reinforcements.
---
| | |
| --- | --- |
| 6 | New Balance Athletic Socks |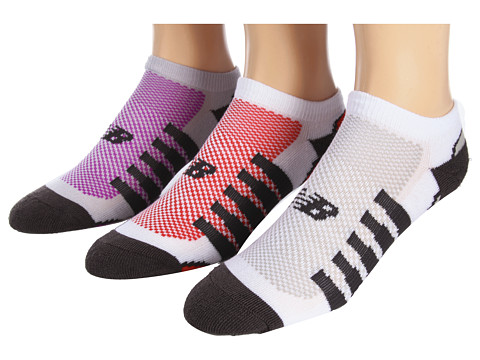 New Balance athletic socks feature stability fit arch support, which includes more elastic to sustain a secure fit. They have moisture management features that transfer dampness away from the skin, as well as coloured soles to hide dirt and stains. The comfort toe seam has flat link stitches and the Y heel pockets provide additional stability.
---
| | |
| --- | --- |
| 7 | Injinji Compression Toesocks |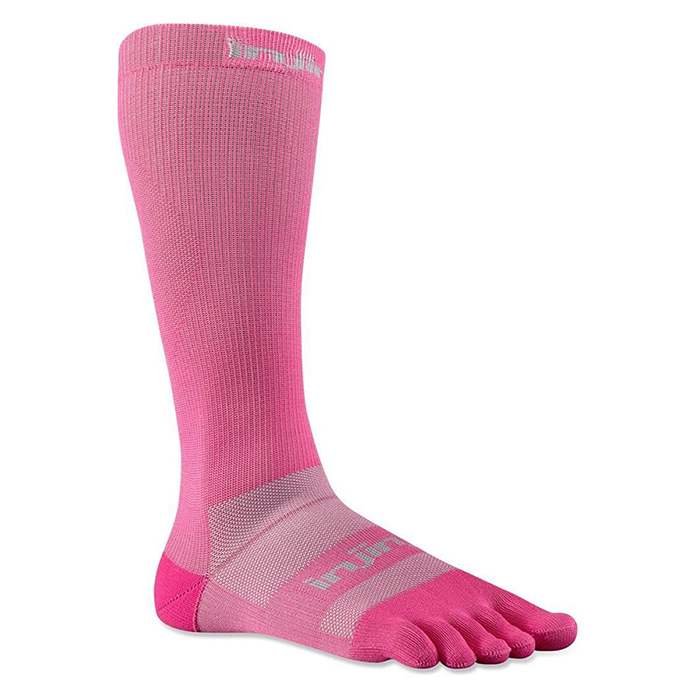 Injinji Compression Toesocks are athletic socks that stop just over the calves. Their features aim to encourage speedier muscle recovery and stimulate circulation to minimise fatigue during and after sporting activities. Injinji has a patented five-toe sleeve design and uses Lycra energy fabric with wicking capabilities that help to maintain a dry, fresh feel. The Lycra fabric helps to minimise leg swelling and eliminates odours.
---
| | |
| --- | --- |
| 8 | North Face Arnuva Running Quarter |
North Face Arnuva Running Quarter socks feature the Wick Dry construction to help eliminate moisture, which cause blisters. These North Face athletic socks uses Lycra to provide a secure comfortable fit, and have arch braces to help to hold the socks in place during sporting activities. The built-in air panel increases breathability and the cushioned soles help to absorb shock.
---
How to Buy Athletic Socks for Women on eBay
To find athletic socks for women on eBay, perform a keyword search from any page. Browse through the selection to find the items that suit your sporting needs. Consider adding keywords based on the type of sport that you pursue and a brand, such as " New Balance women's running socks". Before you make a purchase, review the thickness, materials, and features of the socks to ensure that they are appropriate for your sporting activities. If you have any questions about the product, contact the seller directly.