Many vehicles come equipped with a
CD player
, although it may not meet the demands of audiophiles and bass enthusiasts due to limited features or lack of customisation options. Aftermarket CD players come with many features such as bass and treble equalisers, optional CD changers, and light-up LED screens that display shades of pink, blue, and green. As an added bonus, these players slide into the same slot as the factory player, often without modification. Armed with a bit of knowledge about the options and available features, shoppers can make an informed and confident purchasing decision, whether buying on
eBay
or from a local electronics shop.
| | |
| --- | --- |
| 1 | Pioneer FH-X700BT In-Dash |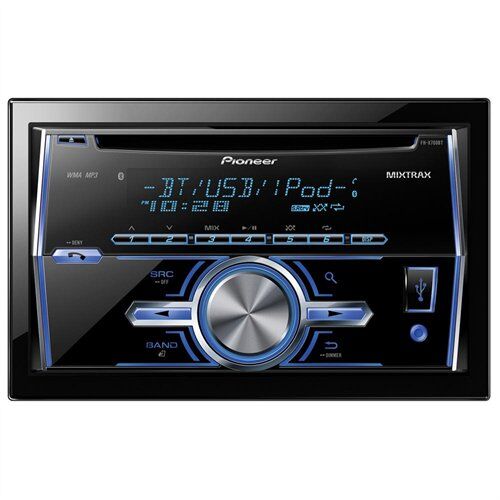 The Pioneer FH-X700BT is an in-dash aftermarket CD player equipped with the brand's proprietary MIXTRAX system for increased versatility and a continuous loop of favourite songs. The addition of Bluetooth for hands-free calling, Apple iPhone integration for voice recognition and playlist sharing, and a backlit LED screen make this a popular model.
---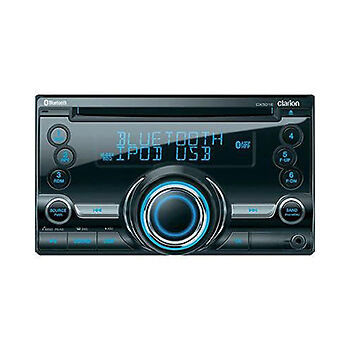 With its built-in microphone and iPod direct connect capability, the Clarion CX501 is Sirius Direct ready out of the box. High- and low-pass filters ensure quality sound and the bass features the Magna Bass EX dynamic enhancement feature. The 728-colour dynamic display configures easily with the buttons on the front of the player and owners can access extra features such as playlists and loop playback with the included remote.
---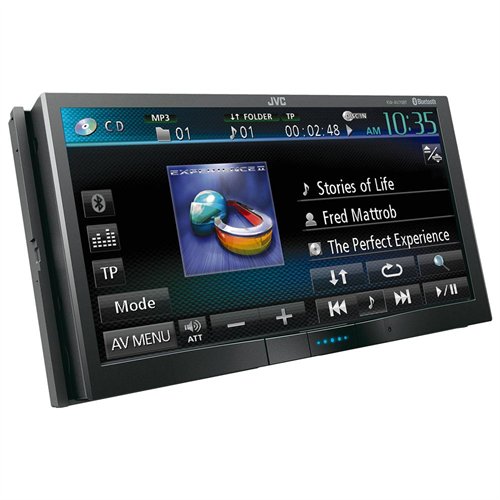 The JVC KW-AV70BT is an all-in-one car CD player with an interactive touch screen that allows users to control every aspect of the device, from controlling the radio to skipping through songs in podcasts both large and small. Like most other players in its class, the KW-AV70BT connects to Android and Apple smartphones with the press of a button, enabling hands-free talking for safety whilst driving.
---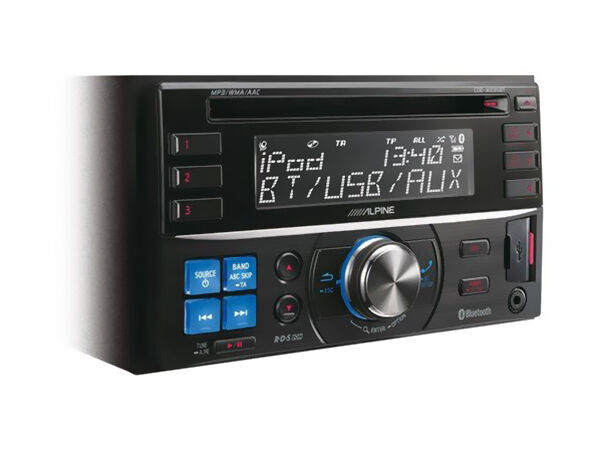 The Alpine CDE-W235BT is a versatile car CD player that also looks good in vehicles of all types. It addition to treble, bass, fader, and balance adjustments for quality sound in the front and rear of the car, this device accepts Bluetooth and USB inputs for personalised playlist uploading and calling with a light swipe of the screen. In addition, this player accepts aftermarket remotes.
---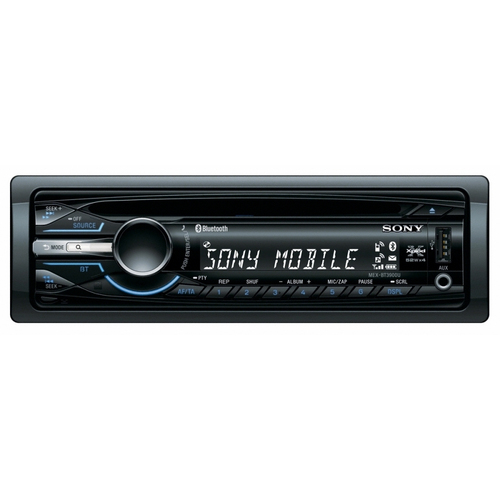 The Sony MEX-BT3900U replaces existing car CD players. The detachable face deters would-be thieves and the LCD display clearly shows the menus in a clear, easy-to-read font. In addition, the MEX-BT3900U wirelessly accepts virtually all Bluetooth connections, including support for the HFP, A2DP, OPP and AVRCP, as well as iPod and iPhone connections with the aid of a standard USB cable.
---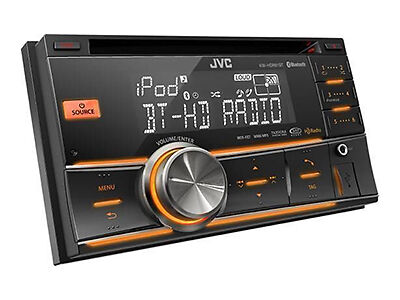 With its LCD display and bright blue backlighting, the JVC KW-HDR81BT features a remote for easy control whilst sitting in traffic or navigating the open road. The device accepts most types of media such as CD, CD-R, CD-RW, as well as electronic formats like MP3, WAV and WMA. In addition, the AM/FM tuner changes to a preferred station quickly and easily to play favourite tunes or popular mixes.
---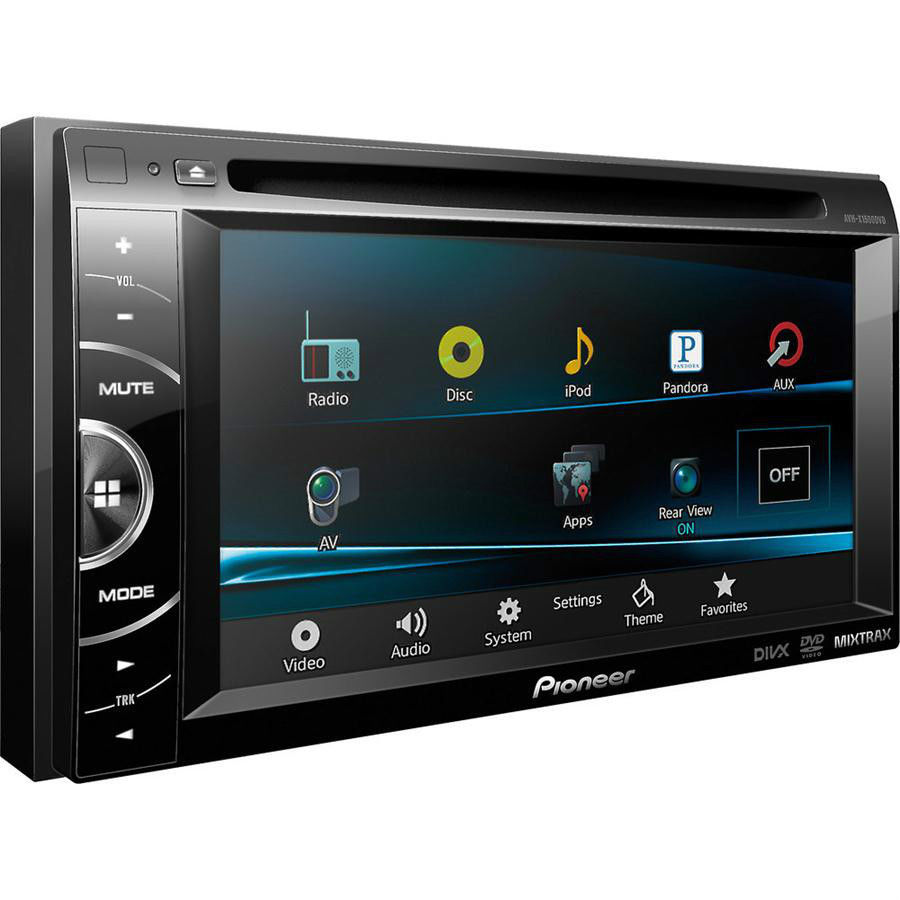 This device features an integrated DVD player screen and digital controls. In addition, the Pioneer AVH-X1500DVD integrates seamlessly with the iPhone 4 and 4S thanks to the built-in AppRadio mode, and the extra wide WVGA touchscreen display enables access to all controls from the clock and AM/FM tuner to the proprietary MIXTRAX playback mixer and Pandora Internet radio.
---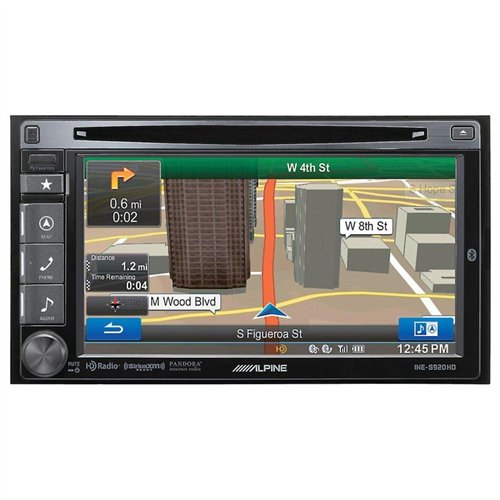 Preloaded with Pandora as well as Sirius XM radio, the Alpine INE-S920HD includes basic CD function, as well as plays DVDs, MP3s, and accepts music playlists from virtually any Android or Apple smartphone. The extra wide WVGA touchscreen also functions as a GPS receiver, enabling the driver to receive turn-by-turn directions down country roads or through city streets with the press of a few buttons.
---
How to Buy Car CD Players on eBay
When shopping for aftermarket car
CD players
on
eBay
, it is important to use clear and precise query phrases to find the right model quickly and easily. For the best results, type terms such as "new Alpine INE-S920D CD player" or "Sony MEX-BT3000P CD receiver", rather than a generic term such as "CD player". This allows for a smaller pool of returned listings from which to browse and directs you to the ideal purchase in a shorter amount of time. After finding a compatible aftermarket car CD player, complete the purchase with a few clicks of the mouse and the seller then readies your item for delivery straight to your post in a matter of days.