Coloured tights
are not just simply stylish, they also serve a function. Tights keep legs warm in winter and allow women to still wear their favourite dresses and skirts without feeling uncomfortable or cold. Mixing up colours and textures makes outfits look unique and fashionable, and there are many types of colour tights available. From lightweight sheer tights to darker opaque tights and everything in between, adding tights to outfits enhances the look while keeping women warm at the same time. Before purchasing tights, women consider all the textures, styles, colours, and brands available on eBay as well as in retail shops.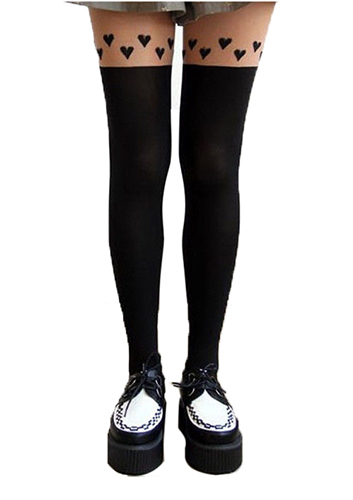 Sheer colour tights are practically see-through, offering a hint of colour and a minimal amount of protection from the elements. These tights come in many brands, including TopShop, Boots, and Falke. Available in a multitude of colours such as green, tan, black, purple, red, pink, and white, sheer tights are a colourful complement to any woman's outfit, and the tights are generally affordable, so women purchase a wide array of colours.
---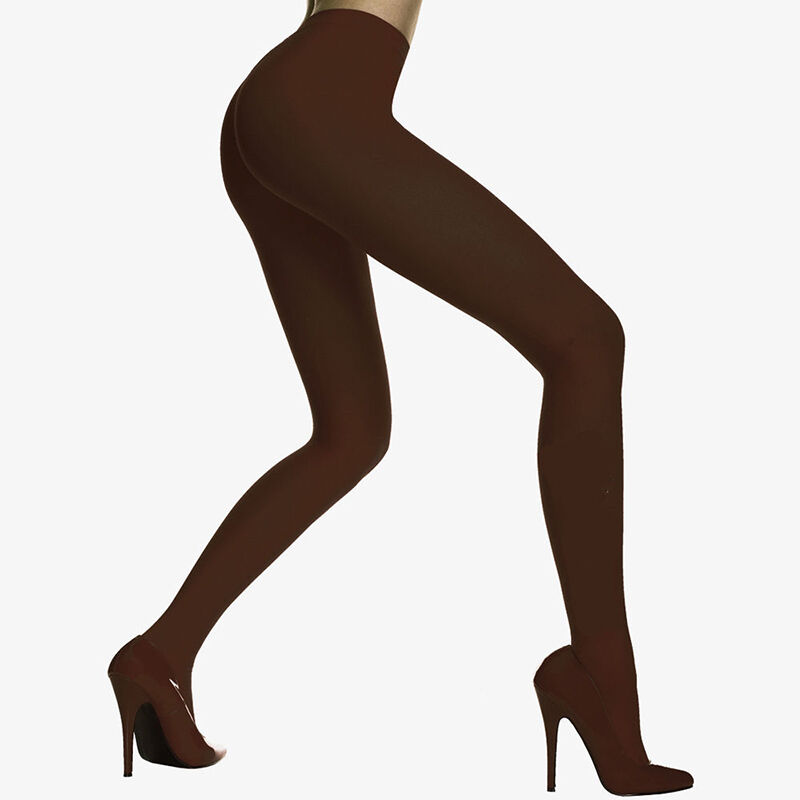 Opaque tights offer thicker and darker styles, which work well for cold temperatures. Opaque colour tights come in many sizes and colours, including bright yellow, violet, fuchsia, orange, green, and navy. Made by brands like Levante, River Island, and Pretty Polly, opaque coloured tights are generally made of stretchy nylon and fit many sizes, including petite and plus sizes.
---
| | |
| --- | --- |
| 3 | Matt Finish Colour Tights |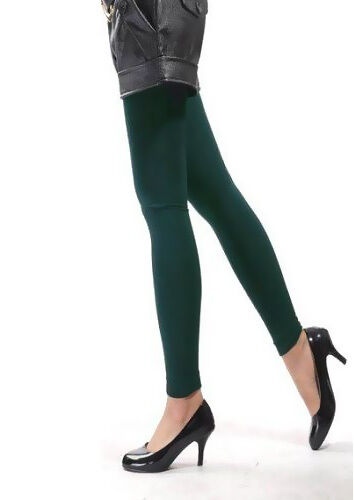 For women who do not like any shine or gloss, matt finish colour tights offer a sleek finish with no extra sheen or shine. Matte colour tights come in different styles, such as body shaper tights, which offer a control-top design for smooth lines underneath clothing. Made by Aristoc, Fiore, and Falke, matt tights come in colours like black, grey, purple, and green.
---
| | |
| --- | --- |
| 4 | Shiny Finish Colour Tights |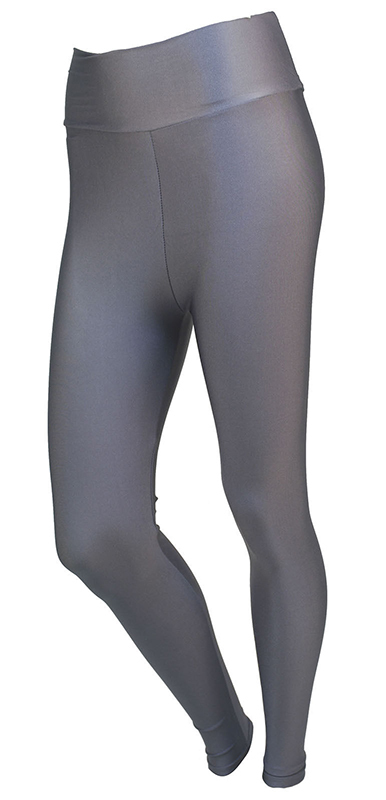 Sometimes worn by dancers, glossy and shiny colour tights also look great when paired with dresses or skirts. Shiny colour tights have a sheen, which catches the light and highlights the legs. Shiny tights come in many shades such as turquoise, hot pink, dark green, and red. The tights were popular in the 80s, and women wear them today with skirts, long tunics, or dresses. Shiny tights sometimes have a metallic look to them, especially if they are gold or silver coloured.
---
| | |
| --- | --- |
| 5 | Designer-Inspired Colour Tights |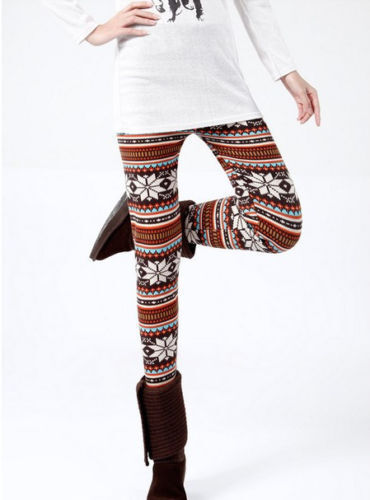 Sophisticated and elegant, designer-inspired colour tights come in many brands, designs, and shades, such as Pamela Mann, Christian Dior, and Marks and Spencer. Designer tights come colourful in patterns and shades like pink, violet, and black, with designs on them like lace, stars, hearts, or bows. Designer colour tights are made of high-quality materials like silk-infused nylon for a beautiful look and long-lasting design.
---
| | |
| --- | --- |
| 6 | Patterned Colour Tights |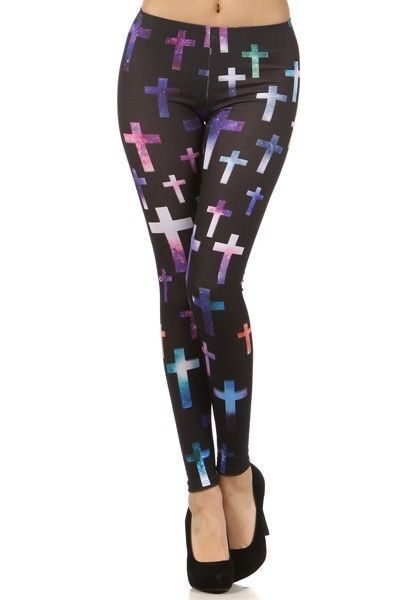 Vibrant and visually interesting, patterned colour tights add a unique look to any outfit. Patterns range from simple fishnet styles to tiny hearts, polka dots, and floral patterns. Coloured tights with patterns come in many shades such as black, green, red, and purple, and offer graphic prints like animal print, plaid, lip prints, and tights emblazoned with words. Patterned tights come in a range of styles from sheer to opaque, and offer many cute designs from cats to butterflies.
---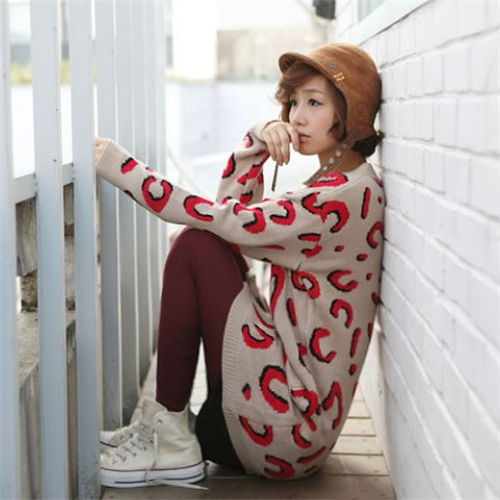 Easy to wear with heels, sandals, and open-toed shoes, footless colour tights offer more versatility than traditional tights. Footless tights fit like leggings and stop at the ankle, leaving the feet uncovered. Brands that make footless tights include Leg Avenue and BHS. Footless tights come in many colours, patterns, and designs such as blue, red, and yellow, and graphic prints like leopard print, checkerboard print, stripes, comic strip print, and lace or floral patterns. Tattoo prints are popular and look festive under a skirt.
---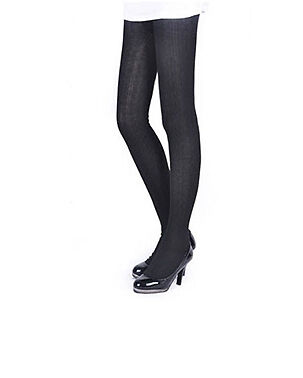 Tights that offer the best of both worlds, stirrup colour tights have an elastic loop which fits under each foot to keep the tights in place. Worn with all types of shoes, stirrup tights come in many colours and styles including opaque and sheer. Colours include gem tones like burgundy, forest green, and black, as well as brighter shades like red, orange, and yellow. Stirrup colour tights come in patterns too, like winter plaids and lacy styles. Stirrup tights are available in shiny designs too.
---
How to Buy Coloured Tights on eBay
If you are looking to add pizzazz to your favourite dress, or you do not want to give up your skirts simply because it is getting cold out, opt for coloured tights to keep you fashionable and warm. Check eBay for a wide variety of tights, including brands like Leg Avenue and Marks and Spencer. Compare brands, styles, and prices before selecting tights, and always buy tights from Top-rated sellers for the best experience. Though you may wear your favourite tights year round, there is something special about pulling on a pair of thick, cosy tights in the wintertime. Colour tights look cute under many types of skirts, and they add a layered look to outfits that is always in style.