The condenser microphone is the most common type of microphone used in professional recording studios and by home audio mixologists. Also called
capacitor microphones
, these devices accurately recreate the speed of an instrument or voice for more true-to-life sound and a high quality final product. While several manufacturers produce
condenser microphones
, there are some models that stand out from the crowd and deserve a second look due to their extra features and benefits, which make them user favourites. Whether the condenser mic comes from a local music store or online at eBay, research into these brands makes for an informed and satisfactory buying decision.
| | |
| --- | --- |
| 1 | MXL V63M Studio Condenser Microphone |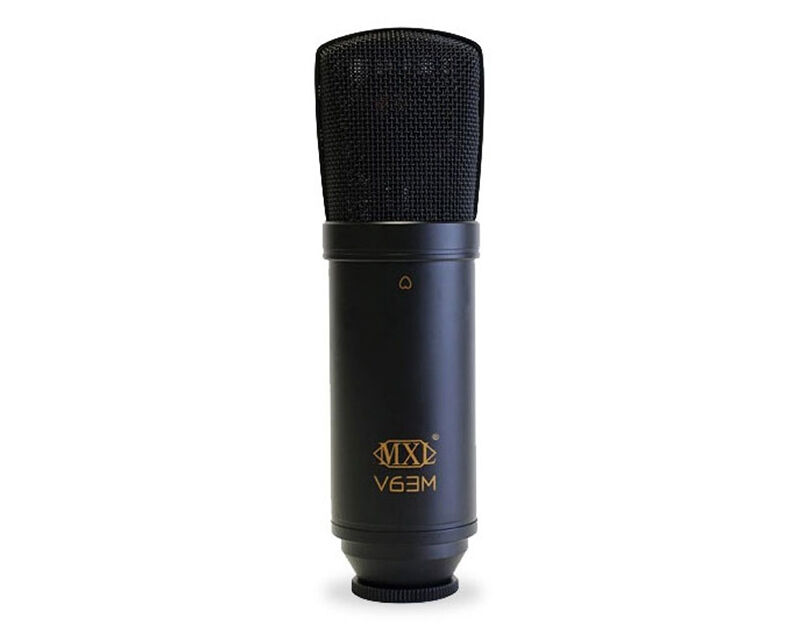 Thanks to its large diaphragm and fully balanced transformerless output, the MXL V63M is a studio quality condenser microphone that wins performance awards as well as the hearts of ameteur and professional users alike. The Mogami wiring adds clarity to both music and voice recordings and an output impedance of 200 Ohms coupled with a frequency response of 30 Hz to 20 kHz reduces distortion for clear and professional products.
---
| | |
| --- | --- |
| 2 | MXL 4000 Multi-Pattern FET Studio Condenser Microphone |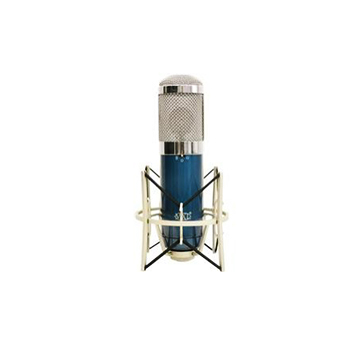 With its clean lines and vintage feel, the MXL 4000 multi-pattern FET studio condenser microphone looks good in a studio setting or in front of others for live recordings. This mic couples a low level of distortion with a high quality output to accentuate rich mids and lows as well as clear and clean high notes for spoken voice, melodic vocals, or instrumental selections. Adding to the appealing design is a classic MLX shock mount that allows for multiple configurations to capture each note.
---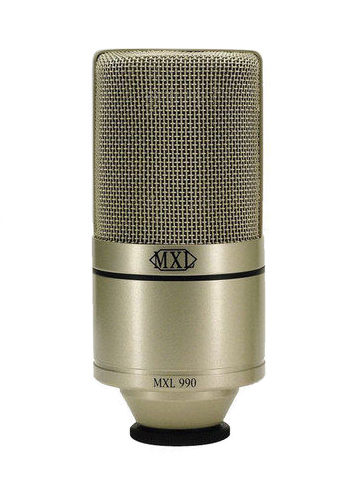 With a vintage body style and balanced FET preamp, the MXL 990 is an industry favourite for both small and large recording studios. Professional sound quality emerges easily with pleasing high notes as well as solid mids and lows whether using the device for live transmission or recorded for future use. Thanks to the 30 Hz to 20 kHz frequency response and 200-ohm impedance, minimal distortion exists when working with both voices and instrumentals.
---
| | |
| --- | --- |
| 4 | CAD GXL3000 Pro Studio Microphone |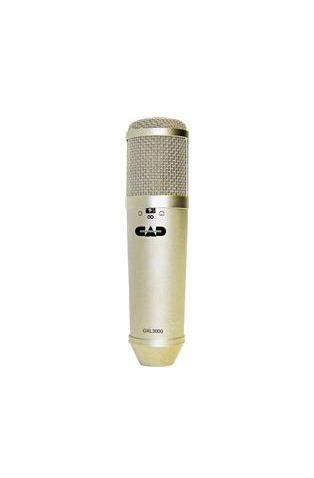 The CAD GXL3000 is a professional grade studio condenser microphone that produces good results with both vocals and instrumental selections. For versatility, owners can mount this mic on a table, stand mount, or hang it from a ceiling mount to provide hands-free operation. In addition, its high and low sensitivity, frequency response of 20 Hz to 20 kHz, and impedance of less than 200 Ohms allows this microphone to function well for live recorded broadcasts.
---
| | |
| --- | --- |
| 5 | MXL 990 USB-Powered Condenser Microphone |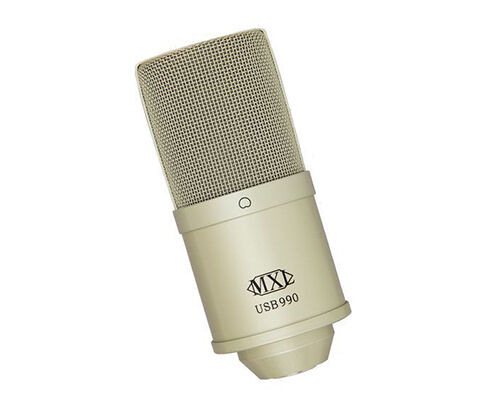 Similar to its sister, the standard MXL 990, the MXL 990 USB-powered condenser microphone combines a large-capsule condenser with MXL sound properties in an easy-to-manage size. Thanks to its USB port, it plugs into virtually any computer to produce podcasts, record voice-overs, or transmit clear sound for many other live and recorded purposes with no mixers, preamps, or interfaces required.
---
| | |
| --- | --- |
| 6 | Shure SM27 Multi-Purpose Microphone |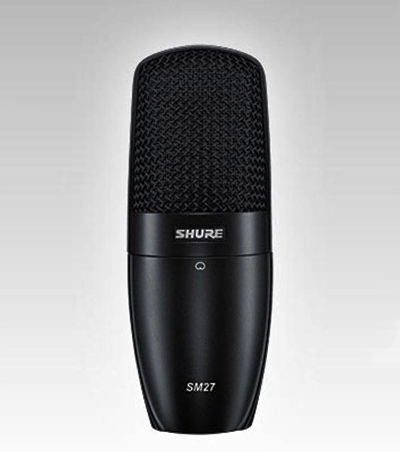 The Shure SM27 is a multi-purpose microphone featuring a side cardioid condenser and large diaphragm, making it ideal for stage or studio use. In addition to vocals, this mic captures true-to-life sound for acoustic instruments such as bass, guitar, and piano as well as cymbals, orchestra strings, woodwinds, and brass. A neutral frequency response and three separate mesh layers reduce distortion.
---
| | |
| --- | --- |
| 7 | RODE NT2-A Large Capsule Studio Condenser Microphone |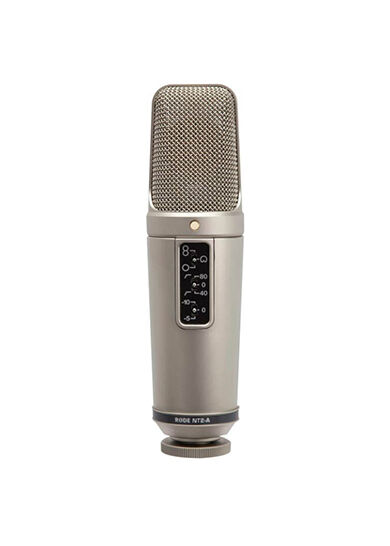 Lightweight and easy to position, the RODE NT2-A is a large capsule studio condenser microphone that adjusts three ways to capture sound from any direction. This mic has a neutral frequency response for clear highs and mids as well as true-tone lows.
---
| | |
| --- | --- |
| 8 | Audio-Technica AT4040 Large-Diaphragm Studio Condenser Microphone |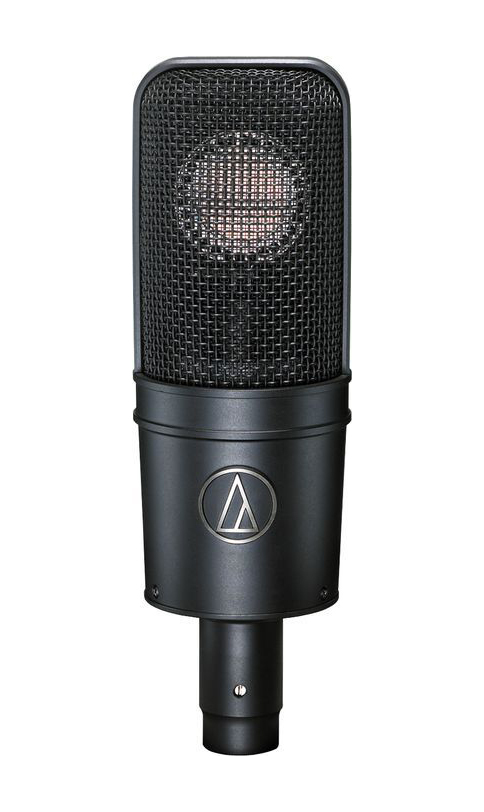 Designed for professional recording and live broadcasting applications as well as home use, the Audio-Technica AT4040 reduces distortion due to the included transformerless circuitry. It is suitable for hanging or stand mounting to fit virtually anywhere. The externally polarised true condenser design and the precise tensioning of the large diaphragm further add to the versatility of this microphone.
---
How to Buy Condenser Microphones on eBay
When shopping for a condenser microphone on eBay, it is important to use the Search bar to its full potential by inputting targeted and precise query phrases. For example, instead of typing in a generic term such as "microphone", try a targeted phrase such as "new Audio Technica AT4040", " Shure SM27 multi-purpose mic", or "used MXL V63M studio mic" for the most targeted results. If you have questions during the buying process, check out the helpful eBay Talk section of the site to connect with other site users around the globe to receive answers to your questions and help you arrive at a decisive purchasing decision.