When today's parents were young, costumes consisted primarily of items scraped together, sewn or constructed, painted and embellished from things found in and around the home. In those days,
Halloween
was a holiday for children, for the most part. These days, Halloween has become a favourite holiday of children and adults alike. People of all ages like to dress up, to have fun. Halloween sales in the UK place it third in the list of most lucrative festivals, behind Christmas and Easter. While many costumes are specifically gender related, many most popular costumes are suitable for both men and women.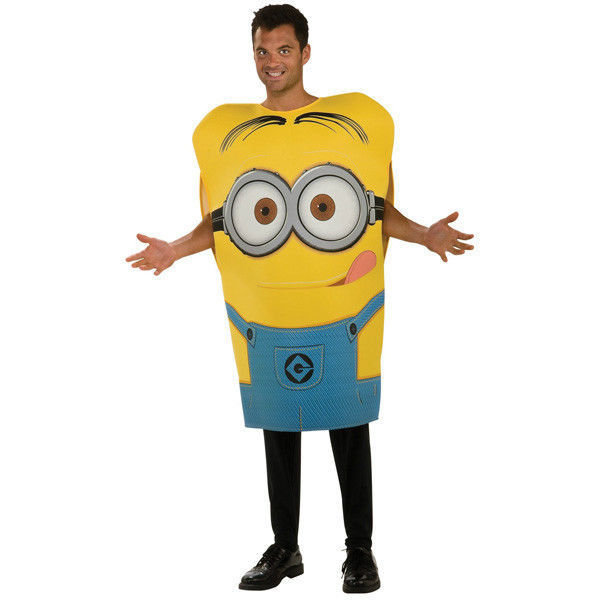 The fiercely loyal, tiny capsule-shaped, hilariously evil creatures have skyrocketed to popularity as a costume choice for men or women. The characteristic blue overalls and golden goggle-clad faces are easier to replicate than is their special glow-stick quality, though a little ingenuity can mimic that feature as well. Master a few unique Minion phrases to enhance the costume and be the funniest creature at the party.
---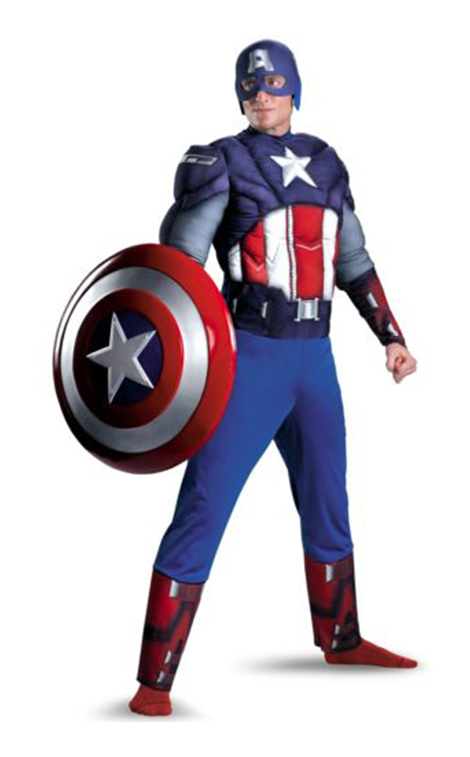 There never seems to be a lack of superheroes to inspire costumes for men and women, both of whom dress up like Superman, Wonder Woman, Spiderman, Batman, or Cat Woman, to name just a few. The allure of superhero costumes is both the uberhuman powers and mystique, and the sexy tight-fitting apparel, along with padded muscles. With masks, wigs, boots, and capes, any mild-mannered everyday person can become a superhero just like Clark Kent.
---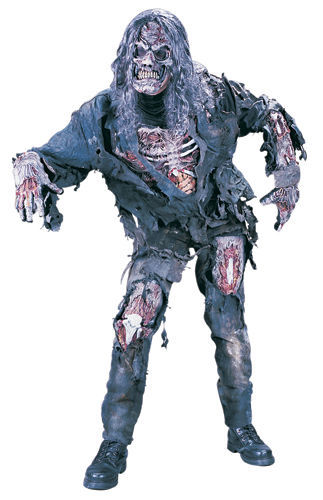 Many people commemorate the night of the dead in a costume aptly fitting the fascination with evil spirits and death, a zombie. The corpse-come-to-life is always a common costume choice especially since its use and popularity in modern films, books, and television. A zombie costume is one of the easiest to create as well because of the effort to look "normal" except with torn clothing, crazy wigs, white make-up, and blood, lots of blood.
---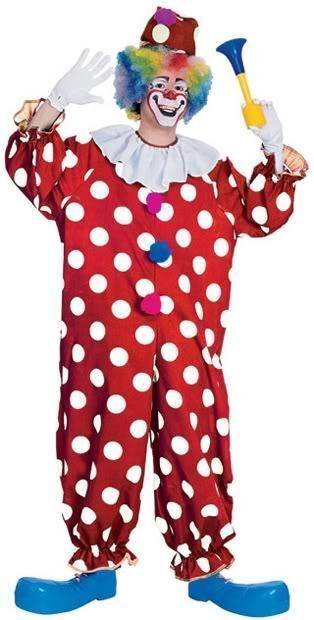 Nearly everyone has dressed up as a clown at least once in their lives. Create gender-neutral clowns with a large variety of clothing and one or two characteristically-oversized items such as shoes or ties. Clowns always seem to have wild hair achieved through brightly-coloured wigs and large, red noses. Hats, gloves, socks, and more complete the outfit. Clown make-up typically has a white face with large red-rimmed mouth and dark, distinct eyes with bright, rosy cheeks. Silly props complete the look from water-squirting rings to mini-umbrellas and beyond.
---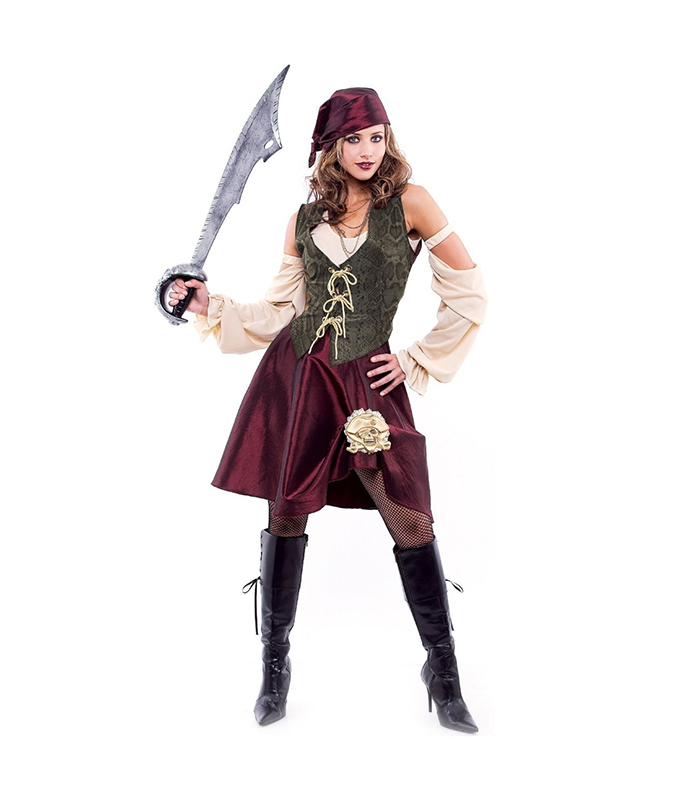 Although criminals on the high seas, the legends and folklore of pirates has attracted adults and children to dress up in pirate costumes for parties and Halloween. Pirate costumes typically begin with a blousey-style shirt, knickers, and stockings with boots or high-topped shoes. While not all pirates have long hair, a tousled or dreadlock wig has become a common pirate costume item under a three-pointed hat. Pirates need an earring. In pirate lore, every pirate wore an earring, the value of which was intended to cover burial expenses should they die on land or be washed ashore. It is important to remember the pirate sword.
---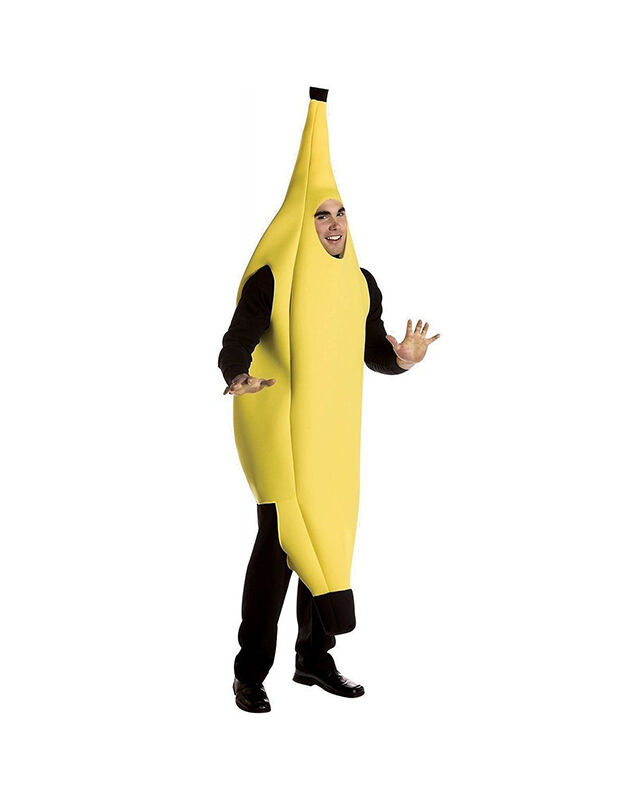 For an unusual costume, men and women often select the popular foam banana costume. The reason this costume has gained popularity is unknown. Perhaps it is the ease of the costume, simply wear a pair of yellow tights, zip on the costume and go. Perhaps it is the desire to be the "top banana." Whatever the reason, it is simple and popular and people of all shapes and sizes can wear it.
---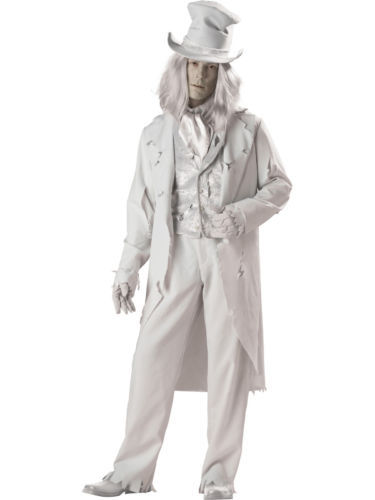 Ghost costumes are always among the top perennial costume choices. Gender-non-specific, ghost costumes can be as simple as a white sheet with eye-holes cut out, like the classic Charlie Brown characters did, or they can be elaborate clothing created from gauzy fabrics trimmed and tucked to create an ethereal and ghostly appearance. Face make-up to give the look of the dead and dusty wigs add to the look.
---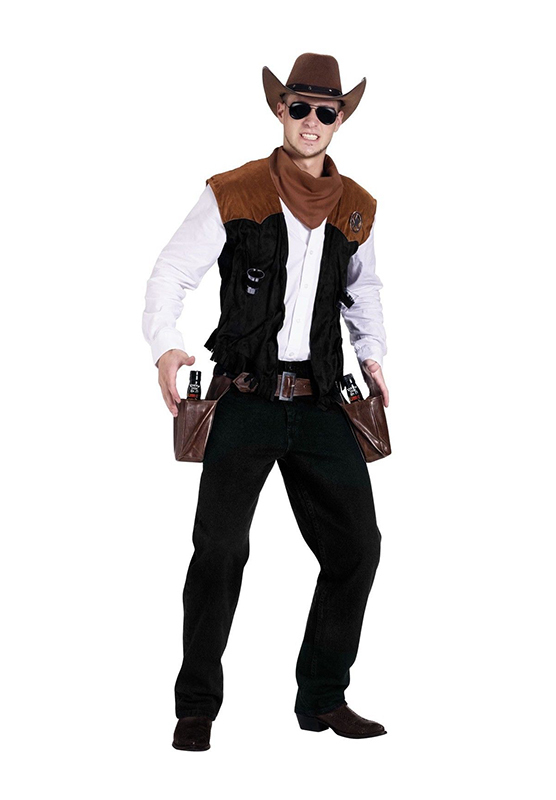 Those larger-than-life figures of the Wild American West, cowboys are popular costumes for both men and women. The costume itself is quite simple to create and many people already own parts or can easily obtain jeans, cowboy boots, a leather or suede vest, bandana, and cowboy hat. Though typically real cowboys were men, some women traversed the frontier with them and today, women like to put their own attractive take on these popular characters. Strap a six-shooter aside the large belt buckle and the costume is complete.
---
How to Buy Costumes for Men and Women
Halloween parties or costumed events are popular among children and adults and selecting a costume is a big part of the activity. Many costumes are suitable for men and women and couples often like to dress alike, putting their own unique twist on a gender-non-specific costume. Finding the complete costume or component parts to finish off a costume is easy on eBay where there is a limitless source of potential costume apparel and accessories. Find costumes in specifically named sections of the eBay marketplace and clever costume-seekers look throughout the entire site for exactly what they need. Begin with a search using keywords and narrow the search by categories to find the correct items to transform from average person to the costume character of choice.