http://www.ebay.co.uk/sch/Womens-Scarves/45238/bn_1524708/i.html
http://www.ebay.co.uk/sch/Womens-Scarves/45238/bn_1524708/i.html
are popular accessories that wearers use to customise outfits. They add flair in a similar way to jewellery, but can also keep wearers warm. The shape of a scarf determines how it drapes; some are rectangular, but others are square. Decorative scarves are found at major clothing shops, boutiques, department stores, and online retailers, like eBay. There are designs and prints that have become well known because of their colourful and trendy styles, as well as a celebrity fan base. Researching the top eight decorative scarves can help buyers to find the accessories that best suit their needs.
| | |
| --- | --- |
| 1 | Alexander McQueen Skull Print Chiffon Scarf |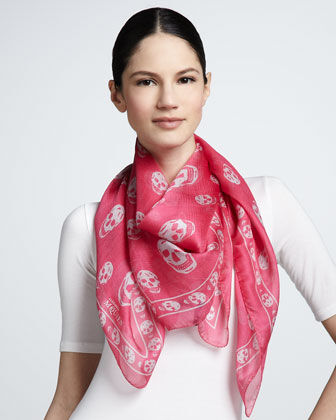 The Alexander McQueen skull print chiffon scarf is a top choice for fashionistas. Its repeated skull pattern and bold colours exude a sophisticated edge. The scarf comes in many hues, including electric blue, green, and black. Several celebrities have been spotted sporting this statement piece, including Kim Kardashian and Nicole Richie. It is an expensive designer accessory created by a luxury brand, so the quality of the chiffon is exceptional.
---
| | |
| --- | --- |
| 2 | Tory Burch Dip Dye Jacquard Scarf |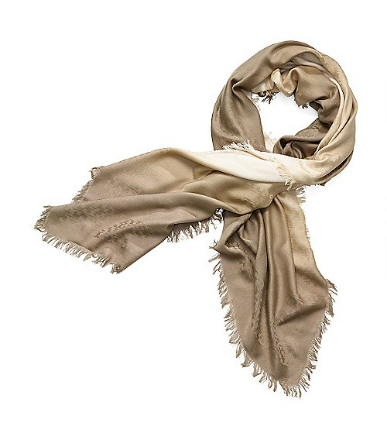 With a fifty-fifty blend of cotton and silk, the Tory Burch dip dye jacquard scarf is incredibly soft. It stays wrinkle-free and is more durable than a pure silk item. The dip dye effect is accompanied by a 4-centimetre fringe detail on each end. The Tory Burch dip dye jacquard scarf pairs well with a denim jacket.
---
| | |
| --- | --- |
| 3 | Vince Camuto Sequin Stripe Scarf |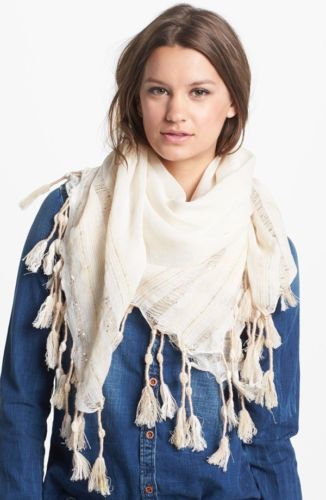 The Vince Camuto sequin stripe scarf is a versatile and affordable option that features metallic threads, which add fun and interest. It is a versatile alternative to a more expensive designer scarf. Its thin polyester rayon blend drapes well. Vince Camuto sequin stripe scarf has a combination of textures that suit both formal and informal outfits, so wearers can use it to dress up an outfit or make it more casual.
---
| | |
| --- | --- |
| 4 | Burberry Check Cashmere Scarf |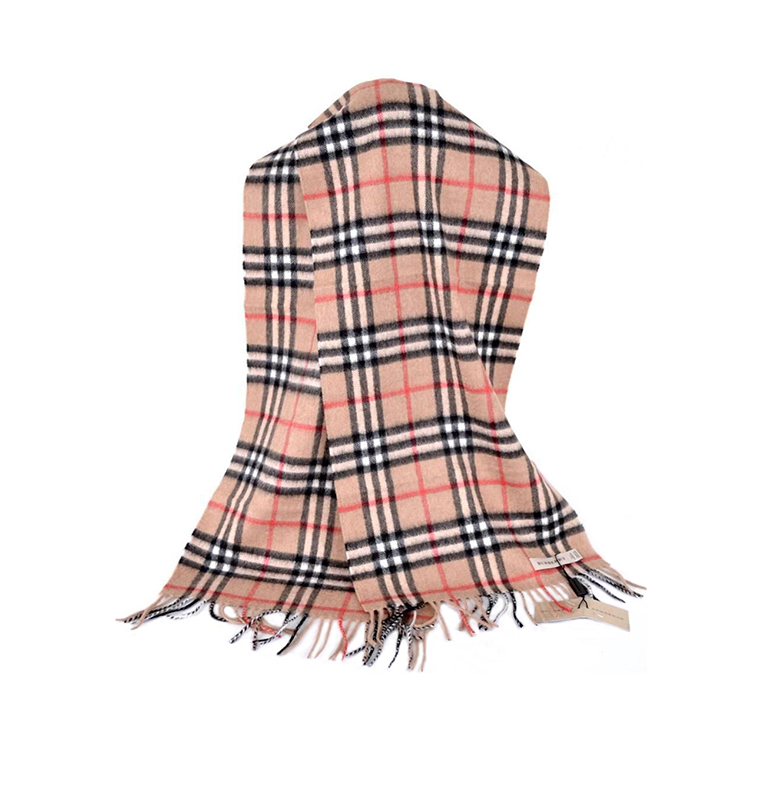 For classic British luxury, the Burberry check cashmere scarf is the ideal choice. The iconic checked design is timeless. This well-crafted luxurious scarf comes with a hefty price tag as it is made from brushed cashmere; one of the softest, most coveted fabrics available. This makes it a warm accessory that is well suited to autumn or winter weather.
---
| | |
| --- | --- |
| 5 | Topshop Geo Aztec Print Scarf |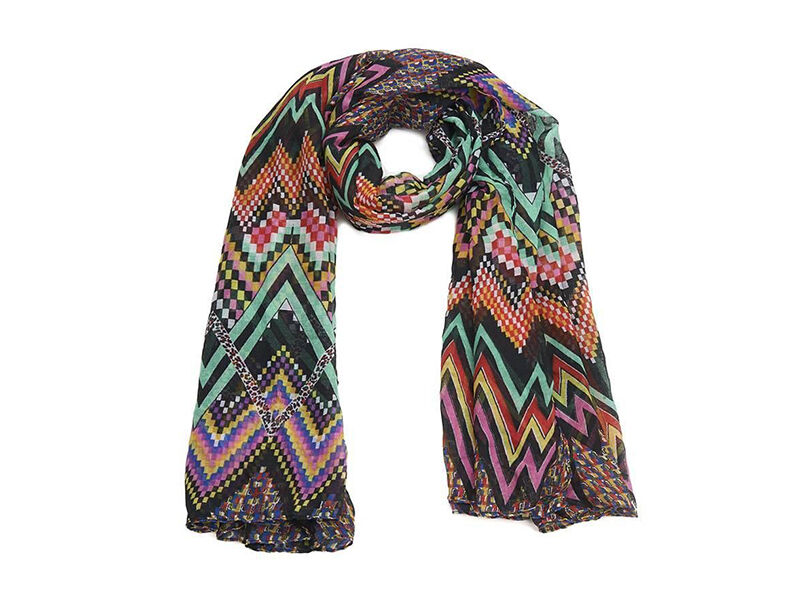 Topshop is a popular high street retailer that makes trendy clothing worn by a wide range of people, from students to celebrities. Its Geo Aztec print scarf has a geometric design, which is overwhelming in larger garments, so a scarf adds the perfect amount of flair. The lightweight multicoloured scarf is made from 100 per cent viscose. It is best paired with solid colours.
---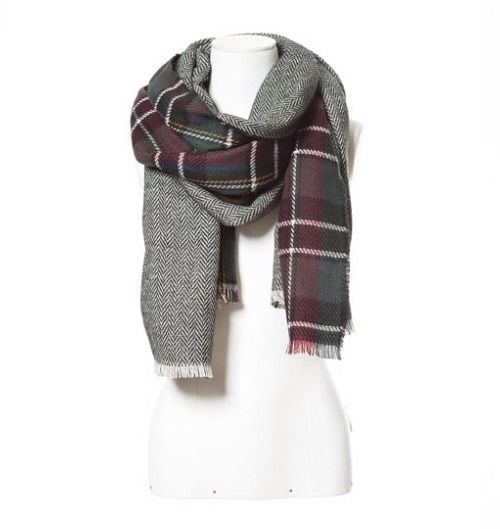 The Zara two-sided scarf is a winter favourite. It is made from 100 per cent rayon and is an affordable option. It features a black and white plaid print on one side and a red and black tartan print on the other side. The combination of these similar patterns give the Zara two-sided scarf a stylish feel that allows wearers to incorporate multiple styles effortlessly.
---
| | |
| --- | --- |
| 7 | Eileen Fisher Square Scarf with Tassels |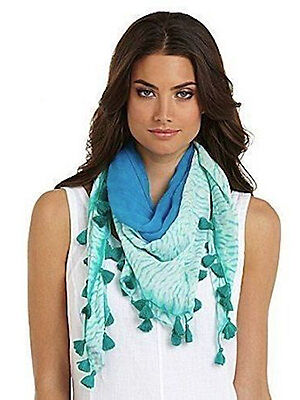 Square scarves are an excellent choice for wearers that love a unique drape. They allow the print to be displayed more fully than rectangular versions. The Eileen Fisher square scarf with tassels features ocean-inspired prints in pink and blue. The scarf is made from imported silk.
---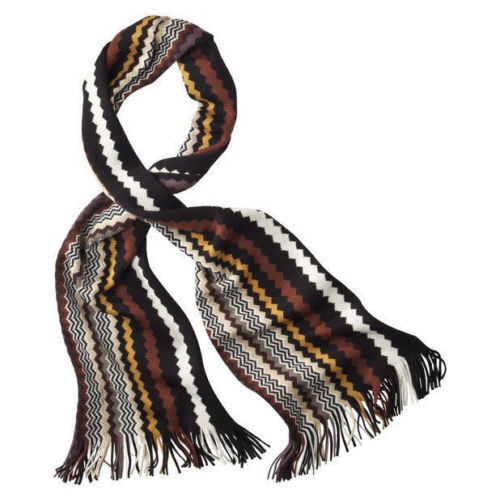 Missoni is a brand synonymous with elegant prints and zigzag patterns. The Missoni zigzag scarf has a fun, colourful print, and is an excellent choice to brighten up an autumn outfit. It comes in a rainbow of hues, including purple, blue, and orange. The scarf has fringing that adds texture and style.