Whether used for work or play, a
laptop
is an extremely useful device and is highly valued by businessmen, artists, and gamers alike. To keep one's laptop from getting damaged and scratched, the user can invest in a
hard laptop case
. The user can find cases that clip onto a laptop, a briefcase that has a hard shell, or a special carry-on case that is ideal for frequent travel. To find the hard laptop case that best fits one's needs, the consumer can turn to eBay to pick through the millions of products available.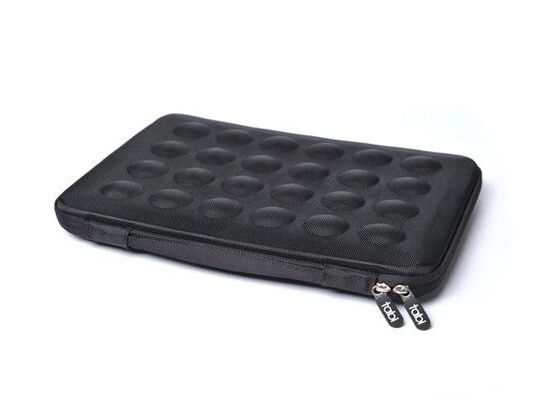 The TABi Hard Case laptop is a zip-up case that can hold a Macbook, Macbook Pro, Macbook Air or other laptop that measures at or under 33 cm (13 inches). Made from lightweight moulded EVA foam, this TABi case doesn't weigh the user down, but the impact-resistant case still protects the laptop from falls with its four rubber corners that stabilise one's device and absorb any shock from drops. These corners are also secured by Velcro, so the user can move the corners to fit more snugly against a smaller laptop.
---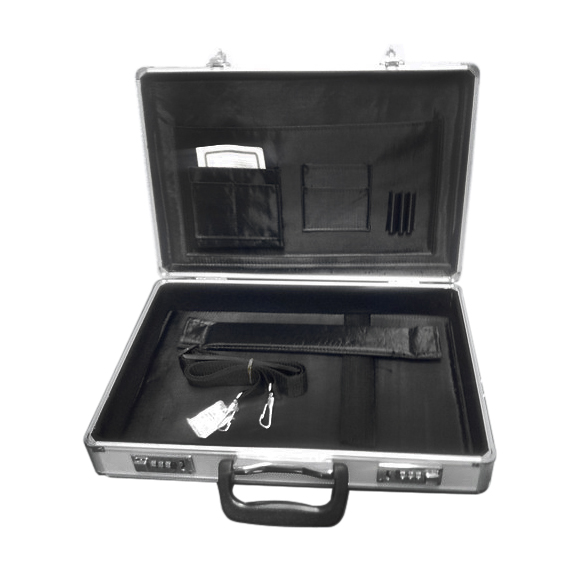 Aluminium laptop cases are very popular for their light weight, roominess, and sleek design. Many aluminium cases average in about 43 cm (17 inches), in size and weigh around 2.7 kg. The user can easily transport them with a handy shoulder strap. Many of these laptop cases not only have room for the laptop, but also pen holders and room for other business equipment, and so are ideal for executives.
---
| | |
| --- | --- |
| 3 | Carlton Hard Laptop Briefcase |
Another executive-friendly laptop case, the Carlton hard laptop briefcase includes compartments for pens and a mobile phone, along with a lock to protect the contents. This briefcase measures in 28 cm in height, 40 cm in width, six cm in diameter, and can expand to 13 cm.
---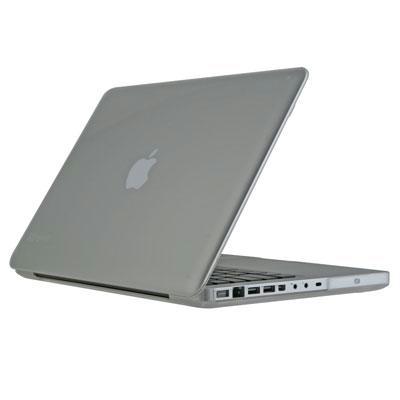 Made especially for Macbooks, a Speck hardshell case is an attractive and protective case for any Macbook user. Available in a variety of colours, from clear to green, to blue and pink, this Speck case is see-through so the Apple logo still glows vibrantly. The rubberised feet keep the Macbook in place, while the vent slots allow heat to escape to keep the hard drive running smoothly. The Speck hardshell case is made up of two pieces that easily snap on and off.
---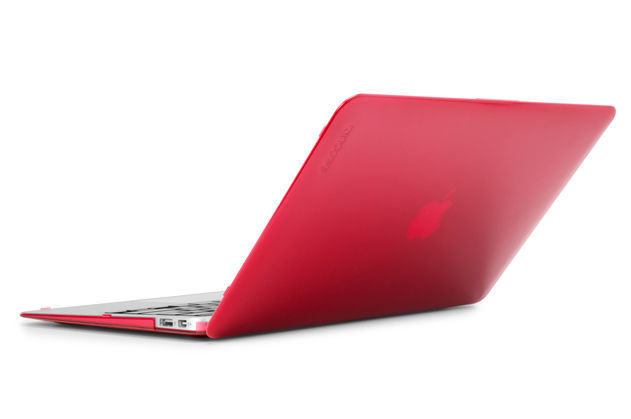 Similar to the Speck hardshell case, the Incase hardshell case is for Macbook users, and is also available in a variety of colours. While the case is soft to the touch, the Incase still protects the user's laptop from scratches and scuffs. Easy to clip on and off, the Incase hard shell case has cut-out areas to allow access to the headphone and microphone jacks, CD-ROM drive, and the other ports included on Macbooks.
---
| | |
| --- | --- |
| 6 | Forward Premium Laptop Carry Case |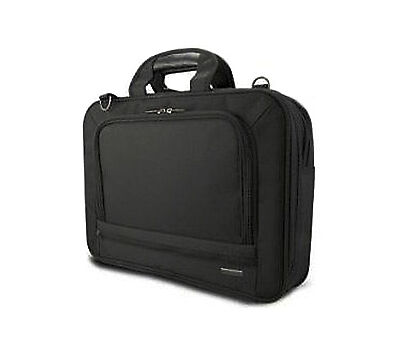 Compatible with 31.8-cm laptops (and 35.5-cm devices if extra padding is removed), the Forward Premium laptop carry case doubles as a briefcase with room for accessories, documents, pens, business cards, and more. This bag offers protection for the consumer's laptop and is easy to carry around, with handles and a strap for quick attachment to trolley bars.
---
| | |
| --- | --- |
| 7 | Case Logic Black Moulded Laptop Case |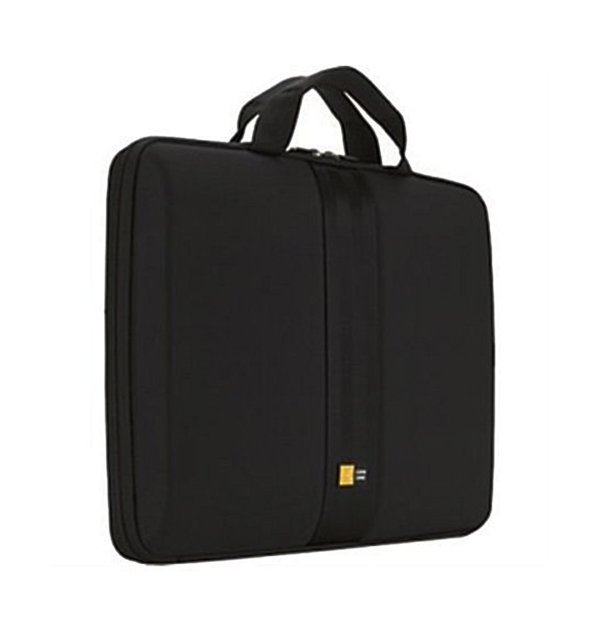 Another carrying case ideal for the business traveler, the Case Logic black moulded laptop case has a compartment height of 24 cm (9.4 inches), a width of 33 cm (13 inches), and a depth of 3.8 cm (1.5 inches). This lightweight case can easily be zipped open to place a laptop or notebook inside, then carried around by the handles.
---
| | |
| --- | --- |
| 8 | BNIB Sony VGP-CKSZ1 Smart Protection Laptop Case |
Easily opened and shut by a magnetic clasp, the BNIB Sony VGP-CKSZ1 Smart Protection laptop case can hold laptops and notebooks up to 33.8 cm (13.3 inches), in size. This case uses a Smart Protection design that absorbs shocks to protect the delicate inner workings of laptops from falls and bumps. Weighing only one kilogram, the BNIB Sony laptop case is professional grey and can easily be slipped into a briefcase or backpack.
---
Additional Hard Shell Electronics Cases
Laptops aren't the only devices that need protection; with so many new types of tablets available on the market, from the reader-friendly Nook to the versatile iPad, there is a market for hard shell cases for many products. A good example of a case for another type of electronic is the Targus Hardsided iPad case, which has all the features of a hard shell case for one's iPad. There are many hard shell cases available for the iPad, Nook, Microsoft Surface, and more, in a variety of colours and patterns on eBay.
How to Buy Hard Laptops Cases
A hard laptop case is a necessary accessory for users who transport their laptops frequently. Luckily, there are many different styles of hard laptop cases allowing users to pick one that fits his or her environment and personality. To find a hard laptop case, go to any eBay page, where you can enter the name of the product you're looking for, like "aluminum laptop case", and then narrow down the results by selecting certain categories, including price, brand, or condition.