Kilts
have their origins in the Scottish highlands and were the regular every day dress of both men and boys. As time progressed, kilts became more for special occasions and Scottish dress became more modern. Kilts have made a comeback of sorts and many men of Scottish or even Irish heritage wear them for parades, weddings, concerts, and even daily wear. Many people recognise the iconic image of a man in one of these skirts playing a bagpipe, and shoppers have a variety of kilt types to choose from. Shoppers can find the top kilts online on eBay or at local stores, allowing for both men and women to get in on this longtime dress tradition.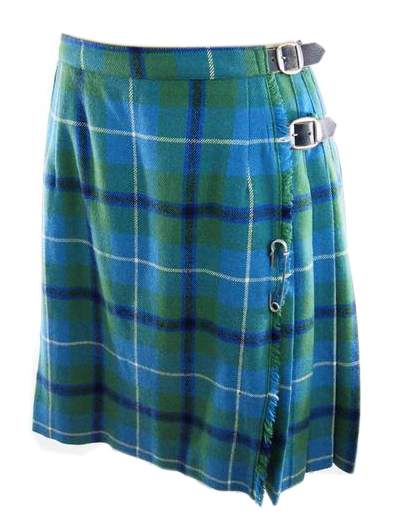 Named for their purpose, walking kilts usually feature a thick, wool material that falls to the knees for warmth. Traditionally, men wore them for everyday walking in the Scottish highlands and today's men wear them for hikes through the same area. These kilts also go by the name casual kilts, as they acted as the everyday dress for men centuries ago and still act as that by men who choose to wear kilts for no other reason than their love for the apparel.
---
| | |
| --- | --- |
| 2 | Ceremonial or Formal Kilt |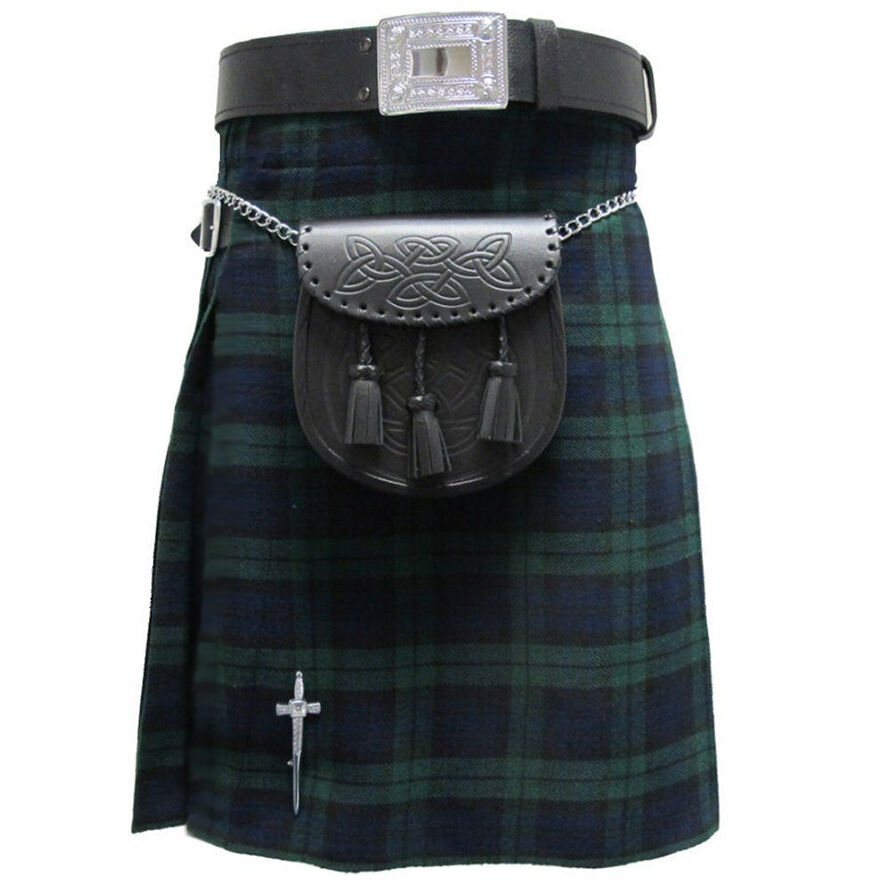 Men wear ceremonial kilts for special, formal occasions, including weddings and religious ceremonies. This is where people see the traditional green or red plaid associated with kilts. However, solid-coloured black kilts prove popular for ceremonial occasions. These kilts often close with an ornamental silver pin and have a silver belt buckle as well.
---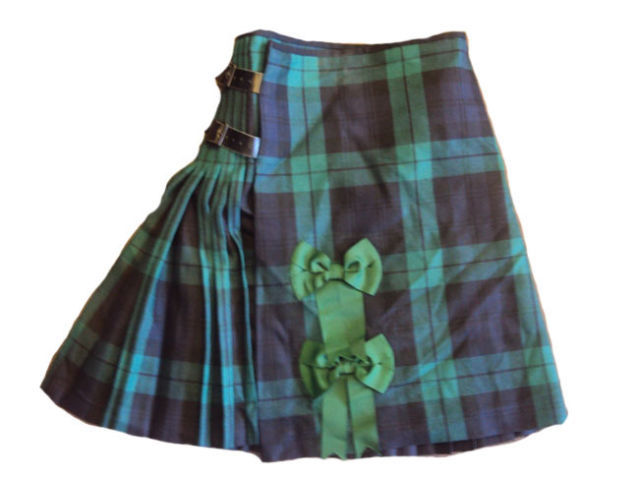 Regimental kilts have their roots in the Scottish military and in today's world; many Scottish military ceremonies include men wearing pleated red plaid kilts. Regimental kilts resemble formal kilts, but feature less ornamental accessories. Other colours found on the plaid print on regimental kilts include yellow and black.
---
Scottish bagpiper's kilts offer a showier look than their ceremonial or regimental counterparts. These kilts usually feature brighter colours than other kilts, but still maintain their plaid look. Shades of green and royal blue make these kilts stand out during a performance and, like ceremonial kilts, come with flashy accessories like silver pins, belt buckles, and decorative pouches worn around the waist.
---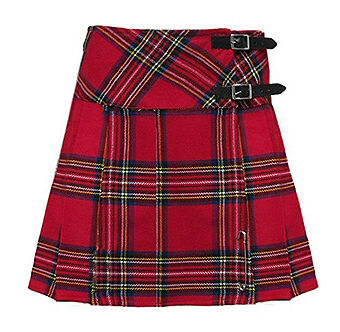 The most traditional kilts worn centuries ago, as well as today, tartan kilts show the best of what a kilt can be with plaid prints in many different shades, with the most popular being red and green. Manufacturers make these kilts more for everyday wear than other kilt types and many men even opt to wear them with modern T-shirts and sweaters.
---
| | |
| --- | --- |
| 6 | Kilts for Girls and Women |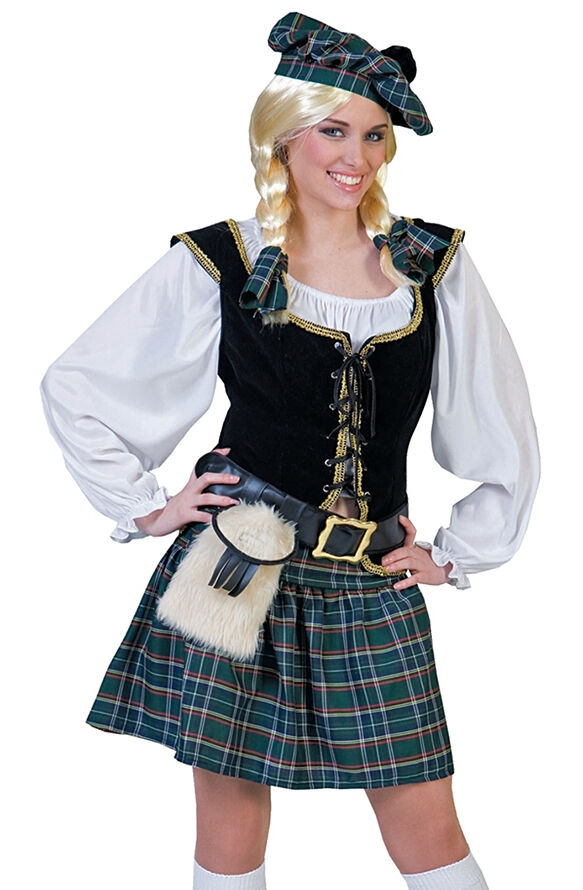 Men and boys are not the only people who sport modern kilts. Many girls and women wear these traditional skirts as everyday school and office wear. Girls' school uniforms often come in a plaid and pleated kilt style, while women dress up kilts with sweaters and button down blouses. Kilts for females fall at mid-thigh.
---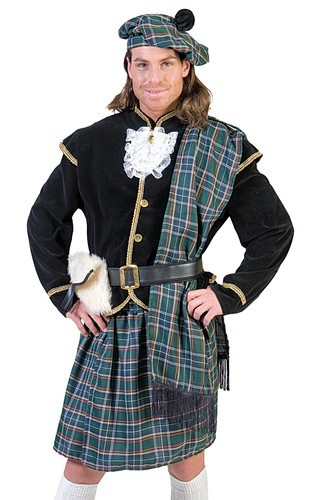 Costume kilts usually come with an entire Scottish traditional dress ensemble, including tartan hats and a plaid shawl to drape over one shoulder. Costume kilts do not have the same high quality materials that other kilts do because people wear them for fun to Halloween parties or other costumed events and rarely wear them again.
---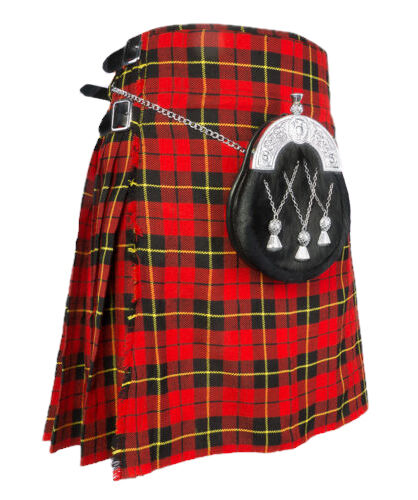 Many men of Scottish descent choose to wear kilts for their weddings rather than traditional pants. Men then dress the kilt up with modern suit or tuxedo tops, often matching the colour of the tuxedo tie and cummerbund with the kilt's colour. The groomsmen also wear kilts as part of the wedding ensemble, but groomsmen kilts come in slightly different shades than the groom's kilt so that he stands apart.
---
How to Buy Kilts on eBay
When shopping for different kinds of kilts on eBay, just input the type you are looking for into the Search bar found on any eBay page. Specify the colour and size to narrow your search results and streamline the shopping experience. Browsing eBay stores and deals are other ways to find the right kilts for your needs. Stores feature similar items and you may find accessories for your kilt, while saving on shipping by ordering multiple items from the same seller. Deals feature sale prices for a short amount of time, so check eBay Deals daily to see which kilts may be on sale to help you save money.