Leotards are the foundation of every dancer's wardrobe. Comfortable and flexible, consumers wear
leotards
for daily practice and layered under costumes and skirts for added support and style. Leotards come in many designs, colours, and brands, including Body Wrappers, Capezio, and
Bloch
. Professional dancers need a wardrobe of leotards for rehearsals and performances. Leotards must fit properly, and complement other dancewear such as tights and shoes. If buyers are looking for the right dance leotard, there are eight top options which dancers purchase the most. These well-made leotards offer style as well as support, so consumers should consider the prices and styles of the top leotards before purchasing new additions for their dancewear collections.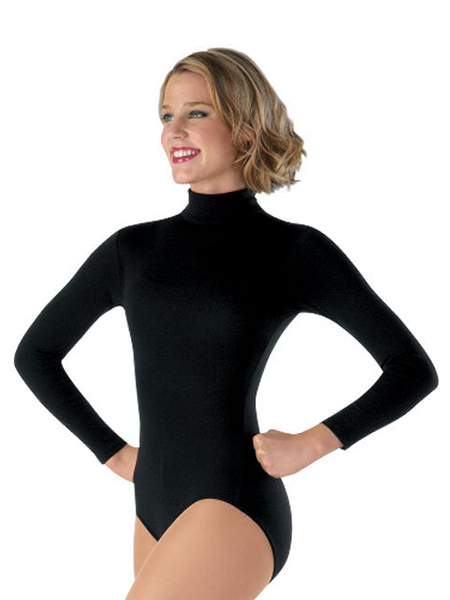 One of the leaders in dancewear since the 1880s, Danskin leotards offer many options to adult dancers, from the basic black leotard, a practice staple, to more colourful designs such as purple, pink, green, and white. Styles include classic tank leotards, long-sleeved leotards, halter leotards, and camisole leotards. Danskin offers a wide range of complementary items including tights and skirts for dance. Danskin dancewear is synonymous with quality, and leotards come in styles suited for ballerinas, training gymnasts, and modern dancers. Embellishments like mesh backs, keyhole backs, and boy cut designs make the leotards stand out against other brands.
---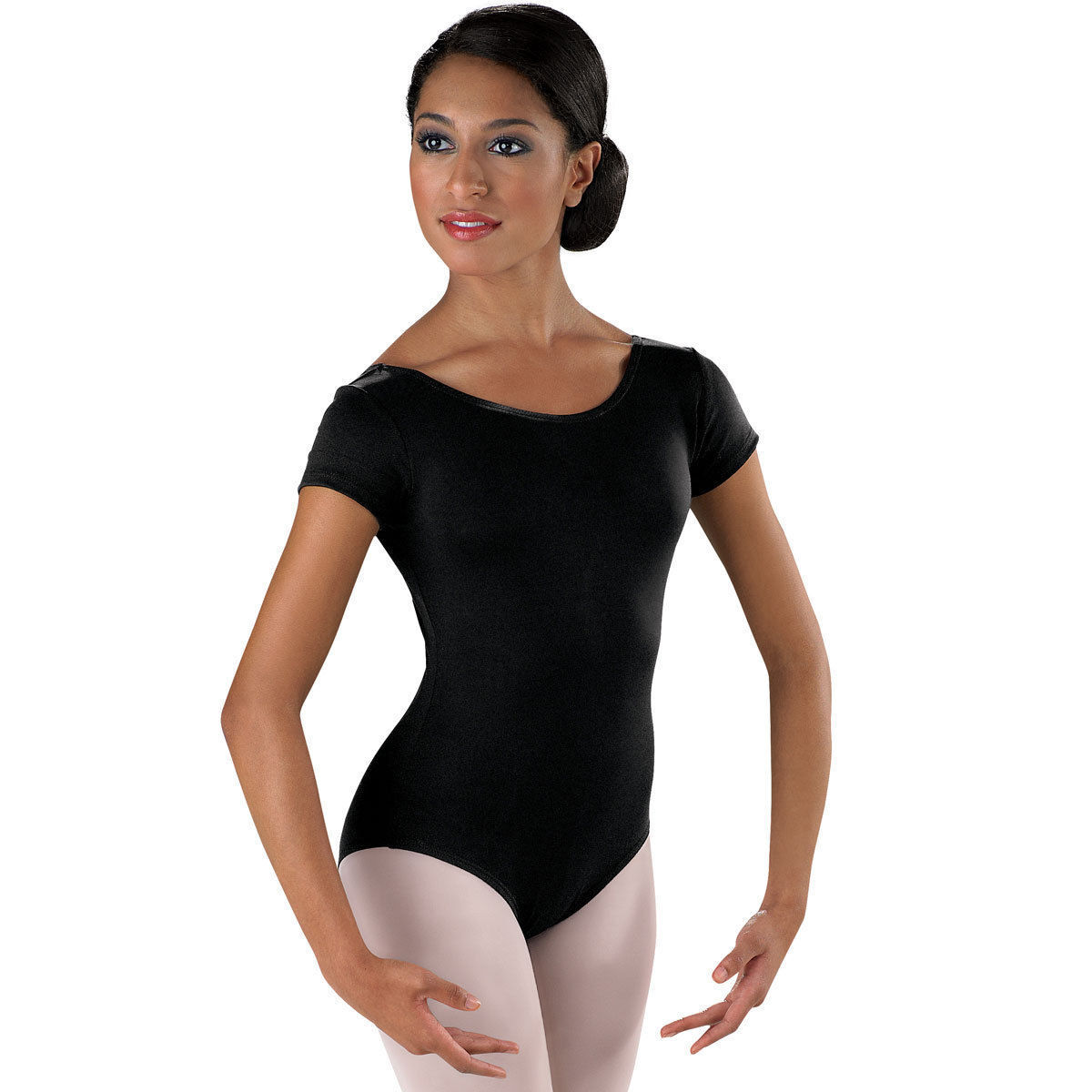 Elegant and simple, Capezio adult leotards offer more support than many other brands. Made with BraTek support, even the tightest, slimmest leotard offers a supportive and flattering silhouette. Capezio leotards come in many sizes and shapes to fit women of every body type. The leotards range from an attractive double strap camisole option with adjustable straps, to a simple scoop neck design in a variety of colours including burgundy, pink, navy, and black. Adjustable straps ensure straps do not slide down during dance practice, and details like a surplice bodice create a shapely look.
---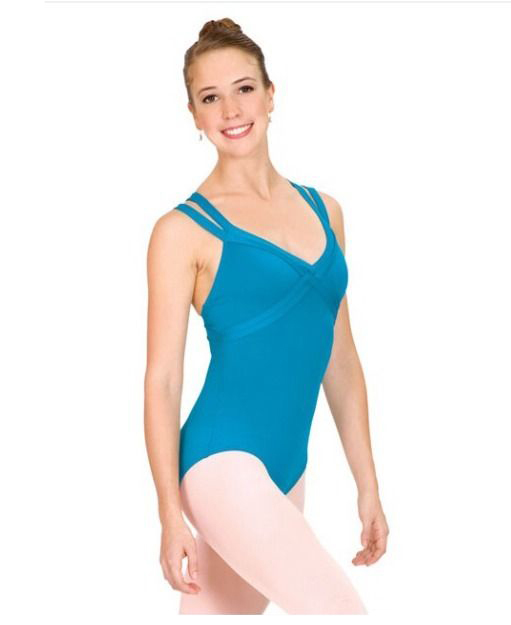 Offering many stylish and fashionable leotards which go beyond the basic black ballet option, Mirella includes trendy takes on leotards, such as lace back designs, halter neck leotards, and leotards with details like mesh panels. Mirella dancewear combines fashion with support with two fabrics to choose from, including classic cotton or moisture wicking microfibre for long-lasting comfort. Made with the professional dancer in mind, the Mirella Aspire line of leotards offers the best fit for women of all sizes, and plenty of colours to choose from including yellow, red, and light blue.
---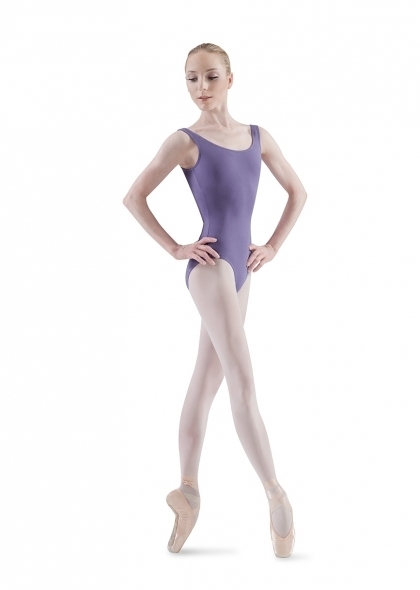 One of the top dancewear brands for many years, Bloch leotards offer detailed embellishments like lace panels, dramatic back cut-outs, and eye-catching designs as well as styles such as cap-sleeved leotards and long-sleeved styles. Constructed with an inner bra lining and made with Dritex high-performance material, the leotards keep dancers dry and offer ventilation for added comfort. Spandex offers added stretch, and there are many colour options including red and purple.
---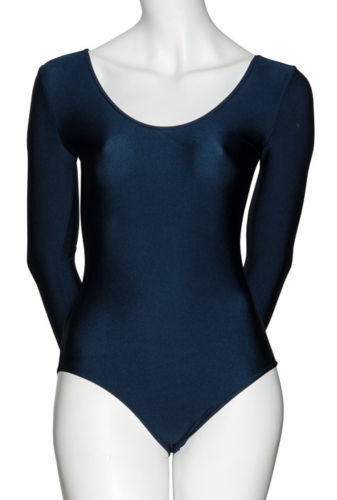 Affordable and simple, Katz leotards include comfortable cotton camisole style options as well as ruched front leotards in many colours and styles. Katz adds Lycra for support and stretch, and material options include shimmery colours as well as matte cotton leotards. Small details create memorable looks, including keyhole backs, soft velour fabric, and colours like vivid purple and bright pink. Katz offers special dance options such as dance dresses, skirts, turtleneck leotards, and panelled leotards for added structure.
---
A company which specialises in flair, Arabesque dancewear is not for the shy dancer. Arabesque makes leotards for ballet, jazz, and gymnastics in a wide array of options. Some of the standout designs include eye-popping colours like bright blue, graphic prints such as leopard print, and sleeve embellishments like ruffles and flared sleeves. Arabesque also makes basic leotards with cap sleeves and tank designs made of comfortable cotton and Lycra blends.
---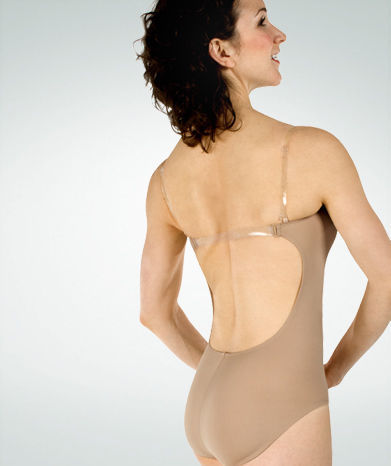 Serving the dance community since 1981, Body Wrappers makes dancewear tailored to dancers' needs. Body Wrappers leotards offer buyers dancewear made of cotton and spandex in the largest variety of colours available, including green, scarlet, navy, light pink, and dark pink. Styles include the classic scoop neck practice leotards, tank cut leotards, long-sleeved styles, and special designs like flowing dance dresses for performances and sparkly animal print leotards.
---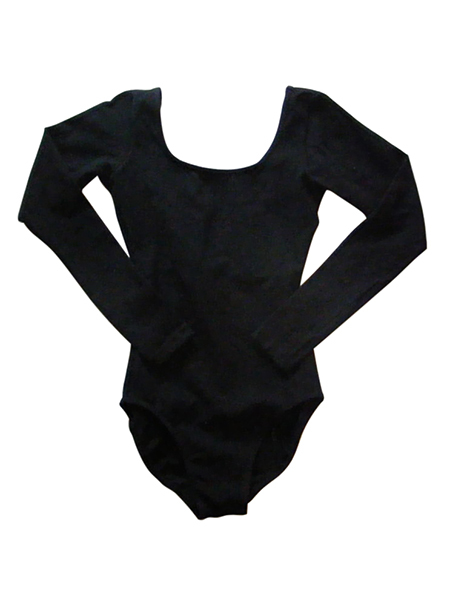 Combining functionality and classic styles, So Danca leotards offer inbuilt bras for the most support possible, and microfibre fabric to keep dancers dry and comfortable all day long. Designs include flattering V-neck styles, classic cap-sleeved leotards, and leotards with plunging backs. Colours include several shades of blue, black, white, red, maroon, and pink. Made with soft jersey cotton, some leotards stretch along with the body for the ultimate comfort when dancing. So Danca makes dance skirts and shoes as well.
---
How to Buy Leotards for Adult Dancers on eBay
When you are shopping on eBay for a great deal on an adult dance leotard, keep sizing in mind. Ensure you know the right size before you shop, and talk to the seller if you have questions about the brand or the way the leotard fits by contacting the seller using the " Ask a Question" button. Use search terms like "leotard", and then filter by brand, such as Bloch. From there, filter by size or colour. Leotards are a versatile piece of dancewear used daily in professional dance. Perfect for dance class, rehearsals, or with a skirt for performance nights, leotards offer just the right amount of support and embody the classic designs of a dancer's look, while creating a comfortable dancing experience.