Loafers
are comfortable, casual, and complement all types of outfits. For kids who are fussy about the types of shoes they wear, loafers are a good option for pleasing every child. They come in many styles, such as
boat shoes
or slip-ons, and an array of colours, from basic black to hot pink. Loafers offer a stylish addition to every look from the most casual jeans and T-shirt look to a dressier skirt or trouser outfit. Loafers are versatile and since many brands offer comfortable, supportive styles, they feel just like wearing trainers, which makes kids and parents happy, too. Parents searching for the right type, style, and brand of loafers consult the top eight brands and compare them before purchasing.
Designer brand Ralph Lauren makes loafers for boys and girls, and the high-quality shoes come in several styles, including classic penny loafers, slip-on suede loafers, and lace-up loafers. Loafers for boys include colours like black, tan, and navy, while girls' loafers offer leopard prints as well as feminine styles like velvet slip-ons with the Ralph Lauren monogram on the toes, or padded and suede slippers with the classic Polo logo on the shoes.
---
| | |
| --- | --- |
| 2 | Timberland Leather Boat Shoes |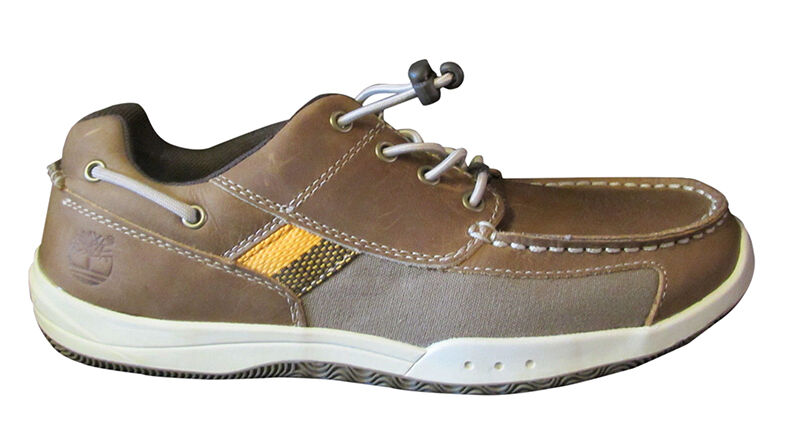 Cute and stylish, Timberland leather boat shoes work for both girls and boys. The boat shoes offer a deck style, lace-up design made of sturdy nubuck leather. Boat shoes come in neutral shades such as navy, brown, and black. The traditional, casual deck shoes feature rubber soles for traction and a standard two-eye design. The cushioned interior offers support for kids' growing feet, and the laces provide a customisable fit.
---
| | |
| --- | --- |
| 3 | SKETCHERS Casual Loafers |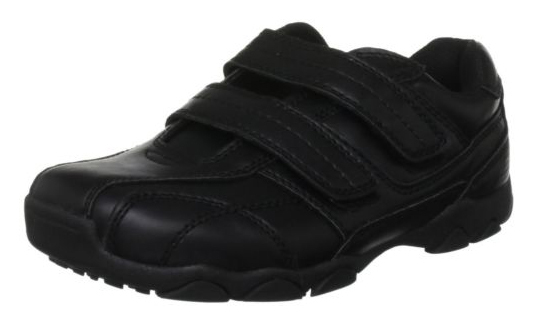 Secured with a convenient Velcro closure or in an easy slip-on design, SKETCHERS casual loafers are perfect for boys who cannot keep their shoes tied or need a bit of flexibility. The loafers come in two styles, such as the Diameter slip-on loafers and the Meludo Velcro loafers. Made of faux leather, SKETCHERS loafers add a dressy look to an outfit, and the shoes are flexible yet durable. Loafers come in black, and the Diameter has silver studs for embellishment.
---
| | |
| --- | --- |
| 4 | Marks and Spencer Leather Loafers |
Made for girls and boys, Marks and Spencer leather loafers offer affordable, comfortable shoes in different designs and colours, such as deck-style shoes for boys and slip-on loafers for girls. Girls' leather loafers include boat shoes in a slip-on design and bow embellishments. Styles for boys feature leather slip-ons, Velcro loafers, and lace-up loafers. Black leather loafers go with every outfit and work for school or formal occasions.
---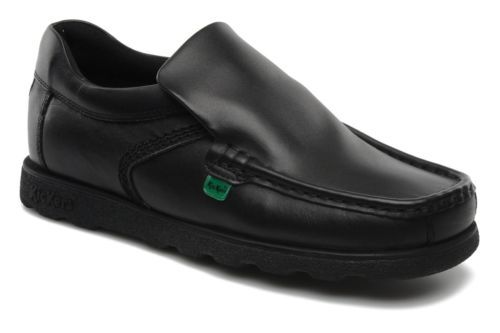 Made for boys, Kickers Fragma loafers offer young men slip-on loafers, lace-up shoes, or Velcro loafers. Made with premium leather, the loafers offer the comfort of casual shoes but the look of more formal shoes. Flexible and easy to get on and off, Kickers Fragma loafers offer sturdiness for even the most energetic boys, and the classic black loafers complement every boy's wardrobe with ease. Padded and versatile, Kickers Fragma loafers fit sizes up to a 6.
---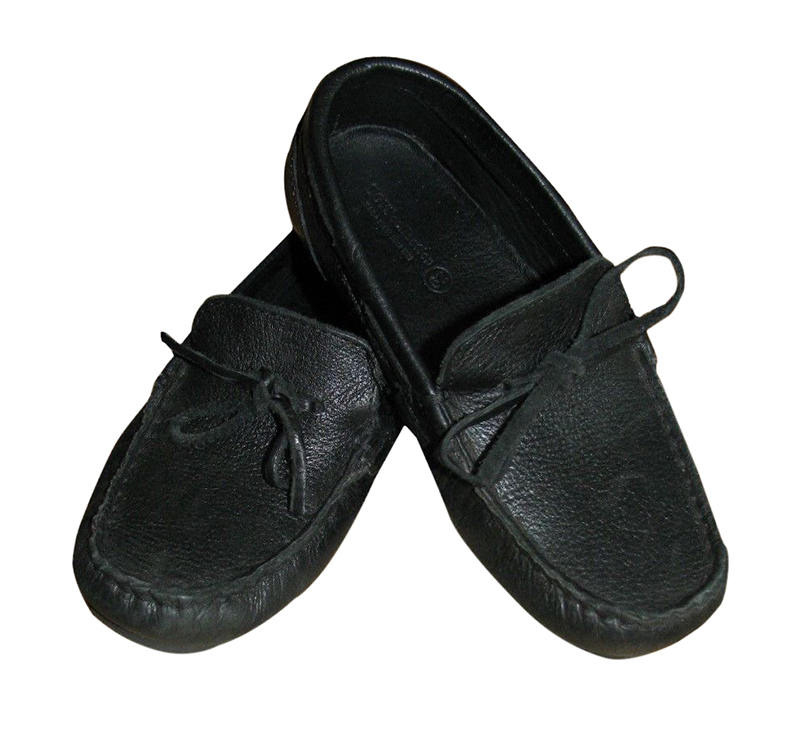 Zara loafers for girls and boys offer stylish shoes and classic silhouettes, such as deck loafers, lace-up, suede loafers, and traditional penny and tassel loafers. The well-known brand includes leather loafers for girls and boys in slip-on or lace-up styles, and loafers for young men come in colours like navy, tan, black, and brown. Soft suede loafers offer comfort and style, and loafers for girls include a bit more pizzazz, such as added rhinestones, studs, or bows.
---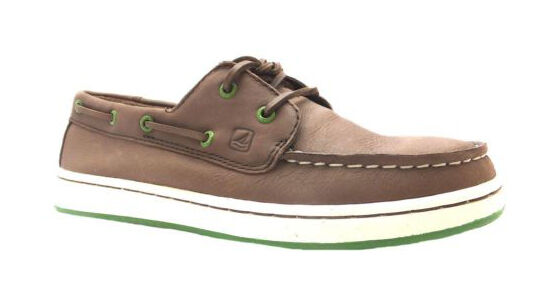 Classic, casual, and always trendy, Sperry boat shoes come in a multitude of styles and colours for girls and boys. The deck-style loafer shoes made with quality materials such as genuine leather include shades like brown, navy, and tan for boys, and come in even more fun shades for girls. Girls' Sperry loafers include glittery pink and silver styles as well as multicoloured designs such as tan and hot pink. Sperry also offers girls extras like hot pink soles.
---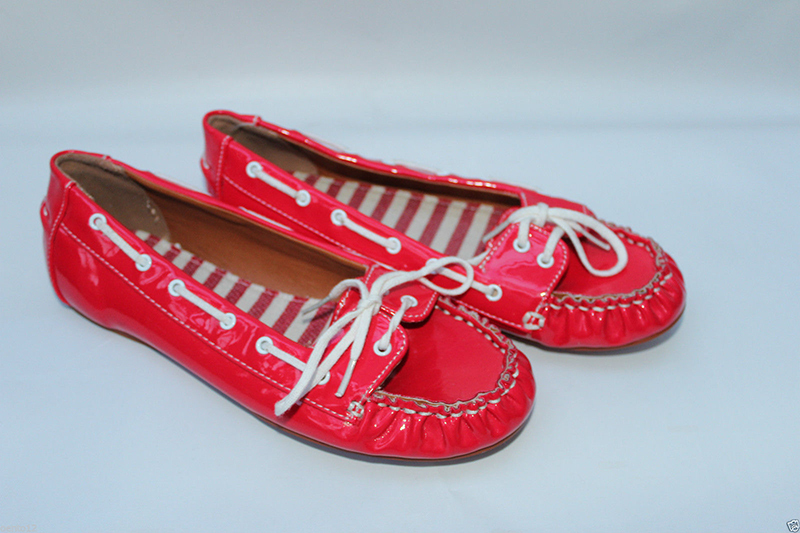 School shoes made by Next offer styles for boys and girls which are perfect for everyday wear. Next loafers offer breathable, comfortable designs and sturdy soles. The loafers come in a wide variety of sizes including wide widths for kids who are typically hard to fit. From classic tasselled loafers to slip-on dressy styles, Next covers every type of loafer kids need, including bright red deck-style loafers for girls, and nautical striped loafers for casual warm weather days.
---
How to Buy Loafers for Children on eBay
Kids are picky, so purchasing loafers for little ones is frustrating. Give them options and give yourself peace of mind when you shop for the perfect loafers on eBay. Find affordable children's loafers from the most current and trendy brands, including Ralph Lauren and Timberland, and get excellent service from Top-rated sellers with amazing feedback from other buyers. Leave your own feedback once your shoes arrive and kids are happy. Loafers offer the perfect combination of comfortable shoes that are nice enough to slip on with a dress or trousers, but still look great with jeans and a T-shirt. Kids' loafers come in so many designs, prints, and styles that even the most finicky kids find loafers they love wearing.