When temperatures drop, consumers need to protect sensitive body parts such as feet, hands, and the head. Protecting the hands and fingers from icy weather is simple with mittens and gloves.
Mittens
come in various styles for men and women, and range from colourful, bright shades like pink or red to lively Fair Isle designs or basic black styles. Mittens come in multifunctional styles such as glove and mitten combinations, and offer added features like fur or fleece lining for extra warmth. When consumers are searching for winter mittens, they check out some of the top options for men and women before buying.
| | |
| --- | --- |
| 1 | Superdry Herders Mittens |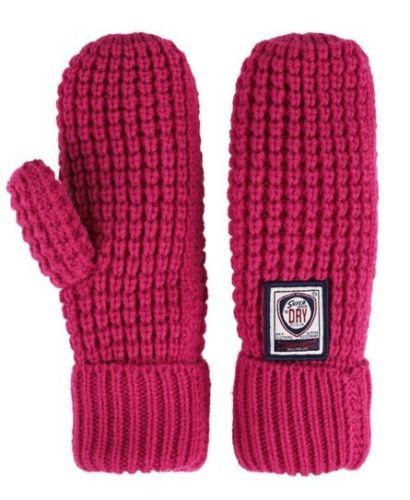 Made of thick, heavy knit fabric, Superdry Herders mittens have a soft lining made of fleece to keep digits toasty and warm on the coldest days. Superdry mittens have comfortable ribbed cuffs, and offer the option of matching snoods and beanies. Some of the colours Herders mittens come in include bright pink, blue, and brown. Herders mittens offer style and comfort in a basic but warm design.
---
Luxurious, cosy, and warm, Next faux fur mittens are a treat for chilly hands. The mittens come in several shades, such as brown, grey, and animal print. Made with warm faux fur material, Next mittens have a fleece inner lining to keep heat in. The funky mittens garner compliments, and keep hands and fingers warm on cold days. The mittens come sized to fit every woman's hands, and the stylish and affordable mittens are perfect gifts for teens or young women.
---
| | |
| --- | --- |
| 3 | Primark Multiway Mittens |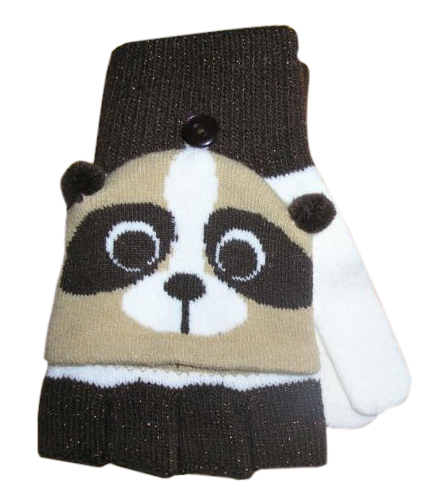 Sometimes it is frustrating for consumers wearing mittens who need to access their fingers. Instead of removing the mittens, buyers opt for an easier and more versatile solution: Primark mittens. These soft, multiway knit mittens pull back to expose fingerless gloves. Available in many fun designs such as cats, monkeys, bears, and owls, Primark mittens also come in special holiday styles like snowmen. The mittens are one size fits all for convenience. Affordable and cute, Primark mittens fit perfectly into a purse or pocket.
---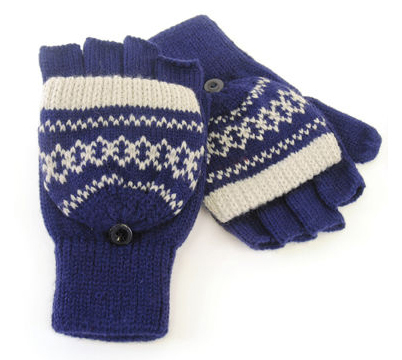 Nothing says winter like the whimsical Fair Isle design, and these soft, snug RJM Fair Isle mittens look perfect with any winter coat and beanie. The affordable mittens come in several colours, including black and red, and offer a multiway mitten design which covers fingerless gloves for flexibility. Made of cotton knit, the convertible gloves include buttons that secure the mitten flaps. Created to fit every size, RJM mittens offer the perfect solution for cold days for buyers on a budget seeking cute mittens.
---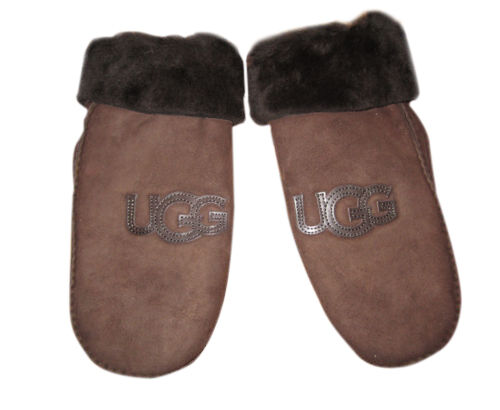 Made of the finest authentic sheepskin, UGG mittens are luxe and comfortable. The shearling sheepskin mittens come in neutral shades like cream, grey, and black, and have fur lined cuffs. Leather, suede, or knit material on the outside, the mittens also have the UGG logo embroidered on the outside. UGG makes multiway mittens as well. The multiway gloves offer the option of fingerless gloves on the inside. This UGG model comes in several sizes, including small, medium, and large for a custom fit.
---
Chunky mittens with a luxurious faux fur lining, Marks and Spencer fur mittens include acrylic and wool knit material for a comfortable, warm fit. The mittens come in colours like yellow, tan, and brown, and include faux fur cuffs for added decoration and warmth. An inexpensive option for women and young girls, Marks and Spencer offers quality mittens at low prices to help consumers stay warm all winter and look stylish at the same time.
---
| | |
| --- | --- |
| 7 | Adidas Fingerless Gloves with Mitten |
Made by savvy sports brand Adidas, the Adidas fingerless gloves with mittens are the perfect combination of form and function. Made with the cosiest acrylic knit material for a whisper soft, cashmere feel, the Adidas grey mittens unfold to reveal fingerless gloves for a multiway style. Simple yet versatile, Adidas mittens offer the quality synonymous with the Adidas name. They include the Adidas logo embroidered on the cuffs.
---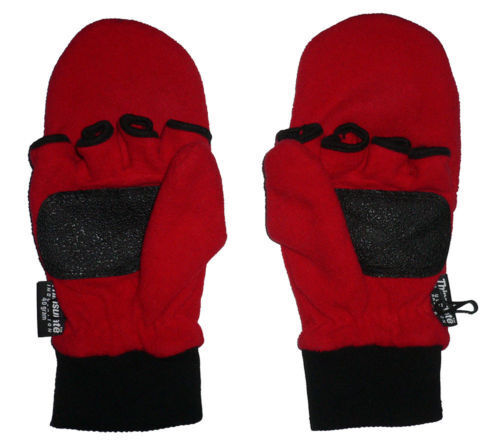 Offering consumers the ultimate in warmth, Thinsulate mittens work well for frequent outdoors use. Worn by men and women, the mittens come in grey, black, and navy blue. Made with a special 3M insulated material, Thinsulate mittens keep heat inside the gloves to ensure consistent warmth. Some styles include fingerless gloves inside the mitten covers. The wool mittens keep consumers warm while camping, walking, or hiking outdoors during the coldest months of the year.
---
How to Buy Mittens on eBay
Find mittens of all kinds when you shop for winter accessories on eBay. Whether you need a pair for your daily walk or a heavy-duty insulated pair, there are many kinds available. Use the search engine and type in relevant keywords such as " Primark mittens" to find the specific brand you desire. If you need your fingers free for texting, typing, or other activities, look for fingerless gloves with optional mitten covers for more flexibility. A pair of cosy mittens means the difference between cold and toasty on a chilly winter's day. Keeping your hands warm makes your whole body feel cosier, and many types of mittens offer a snuggly inner lining made with fleece, sheepskin, or fur for a soft feel each time you slip them on.