Pendant lamps add much to the ambiance of a home. Not only are they trendy, they are quite functional as well. Some pendant lamps light task areas, such as a kitchen island or a work desk. Others create a warm atmosphere for dining and entertaining. Some homeowners install pendant lamps simply for their aesthetic value, and fortunately, there are thousands of pendant lamps to choose from. Consumers looking to purchase a pendant lamp for their home should consider what style best complements their decor and then view several options. By doing so, they can make an intelligent purchasing decision.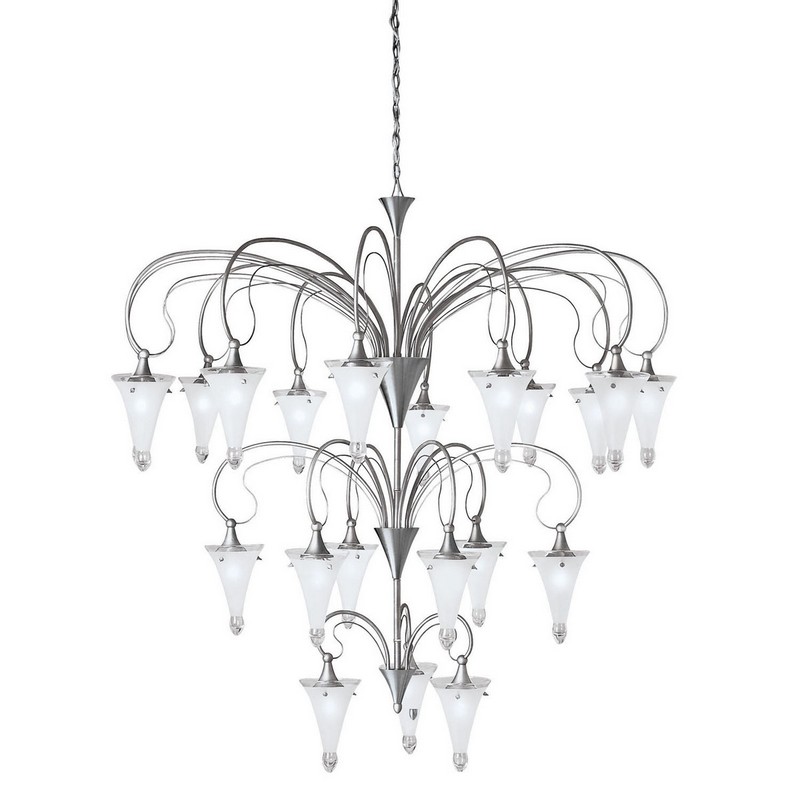 Raindrop chandelier pendant lamps feature several small to medium crystal balls suspended by thin wires. Many place the crystals in a spiral formation, making them truly appear to be raindrops. This is especially true when illuminated. Each crystal ball captures and reflects the light from several angles, casting a warm and unique glow throughout the room. This lamp is perfect for foyers, living and dining rooms with high ceilings, or master bedroom suites.
---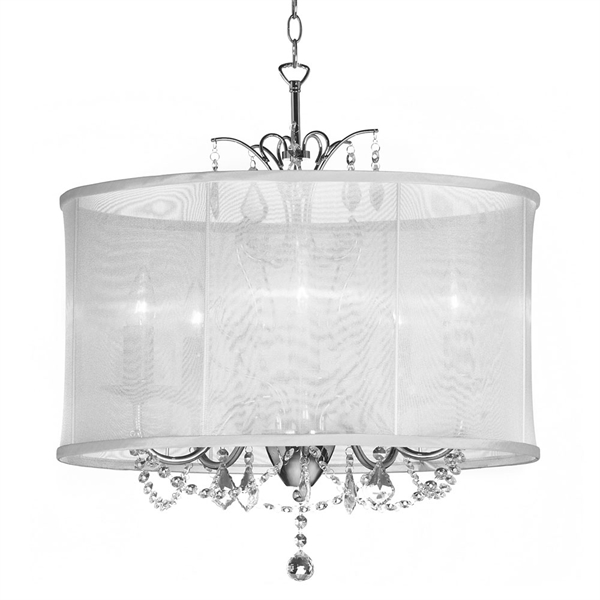 Drum lights are incredibly versatile. These pendant lamps feature a large circular shade. The shade is often made of fabric, but there are plenty of other shade options to choose from as well, like woven aluminium, knotted rattan, or even metal mesh. Oversized drum lights give rooms a dramatic look. Drum lights of different colours cast lovely glows of different shades. Crystal chandeliers with drum shades are even available for a modern twist on a traditional look. With literally thousands of styles, sizes, colours, and materials to choose from, there is no end to the possibilities for pendant drum lights.
---
---
Flexible wire pendant lamps are another versatile option that work well with both vintage and modern home decor. These lamps use interwoven wire to create an eye-catching shade. The wire used to make the shade is flexible and moves like a flower that opens and closes. Flaring out the base gives the lamp a wider, more open look, while tucking it under gives the lamp a compact appearance.
---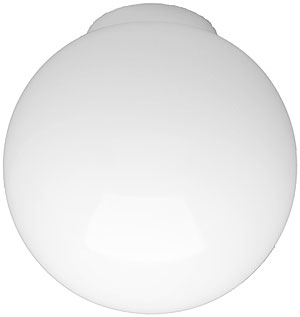 Globe pendant lamps are ideal for creating a crisp, clean look. They are a popular choice for kitchens, bathrooms, and dining areas. White globe pendant lamps provide a retro feel, while clear glass globe pendants are best for areas that need bright lighting. Hanging one large globe pendant creates a dramatic look. Buyers may also choose to purchase several medium or small globe pendants and hang them together over a long dining table or kitchen island. As an added benefit, these lamps are extremely easy to clean.
---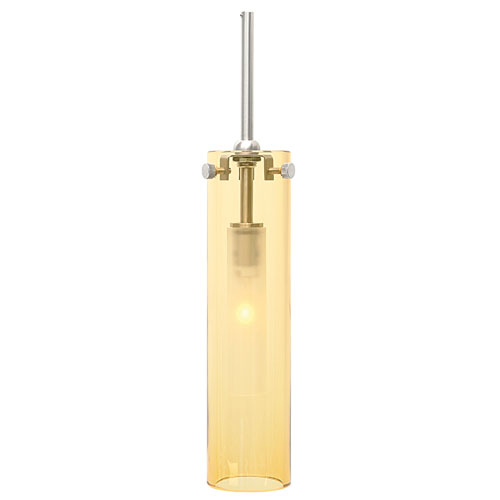 Pendant tube lighting can look modern or contemporary. Tube-shaped cylinders house suspended lights for more focused lighting. The outside of the cylinder comes in both neutral and bright colours. One, or several, brightly coloured pendant tube lamps add a lovely accent to any room. Pendant tube lamps also come in opaque glass tubes for brighter lighting and a "dreamier" look. Some consumers purchase several transparent pendant tube lamps of different lengths and combine them to create interesting shapes and designs.
---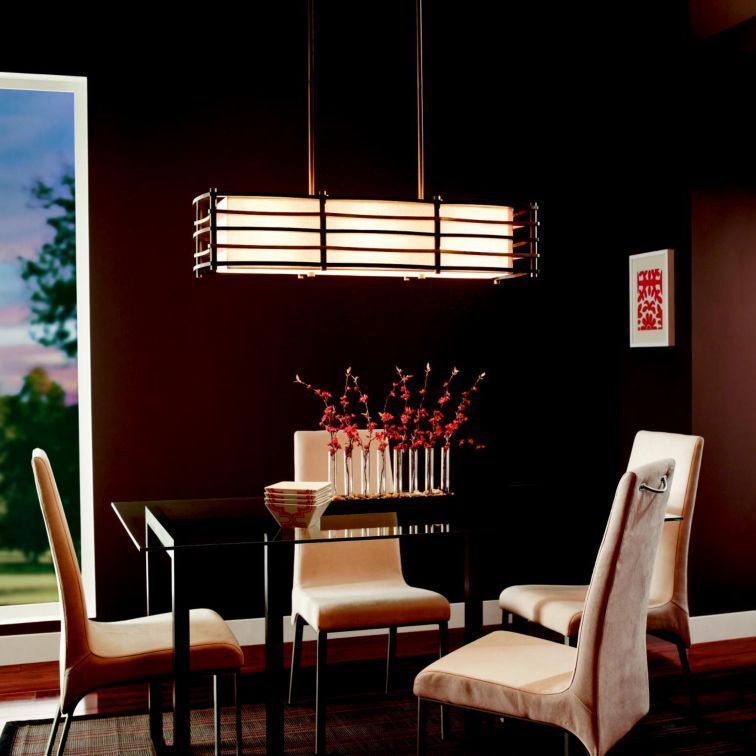 Sleek linear suspension pendant lamps are a popular choice for a modern decor. They feature an elongated suspended frame with suspended luminaries. Sleek LED channels complement contemporary interiors with clean lines, bright lighting, and simple designs. Other linear suspension lamps are more detailed and feature several hanging bulbs or even glass crystals.
---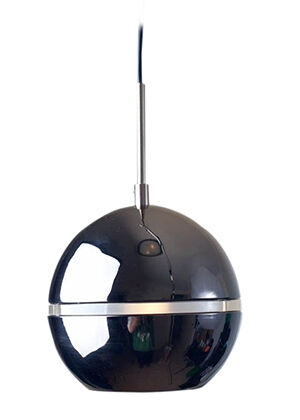 Bullet pendant lamps are another good choice for a modern flare. These feature a suspended bulb covered by a bullet-shaped housing. What makes this lamp so versatile is that it comes in many different sizes and countless colours. Alternatively, they are easy to paint if a homeowner needs a very specific shade. Homeowners can hang a single lamp or group several together for a unique look.
---
How to Buy Pendant Lamps on eBay
eBay offers an excellent selection of pendant lamps in countless styles and colours. Shoppers can simply type "pendant lamps" into the eBay search bar in order to browse through thousands of options. To refine results further, consumers can filter their results by condition, free shipping, and placement location. Good deals and superior customer service are available from top-rated sellers, many of whom also offer free shipping. Whatever style, colour, shape, or size pendant lamp consumers desire to purchase, they are sure to find exactly what they are looking for on eBay.