Mountain bikes
provide riders with opportunities to explore a variety of settings in both urban and rural environments. Mountain bikes vary considerably from one product to the next, and due to the high number of bikes on the market, it can be difficult for buyers to select items that offer the appropriate features and performance. A handful of modern products stand out from the pack for their high performance, accessible price, or overall value. Shoppers who consider some of the best mountain bikes for men, women, and children can find a great bike for their needs.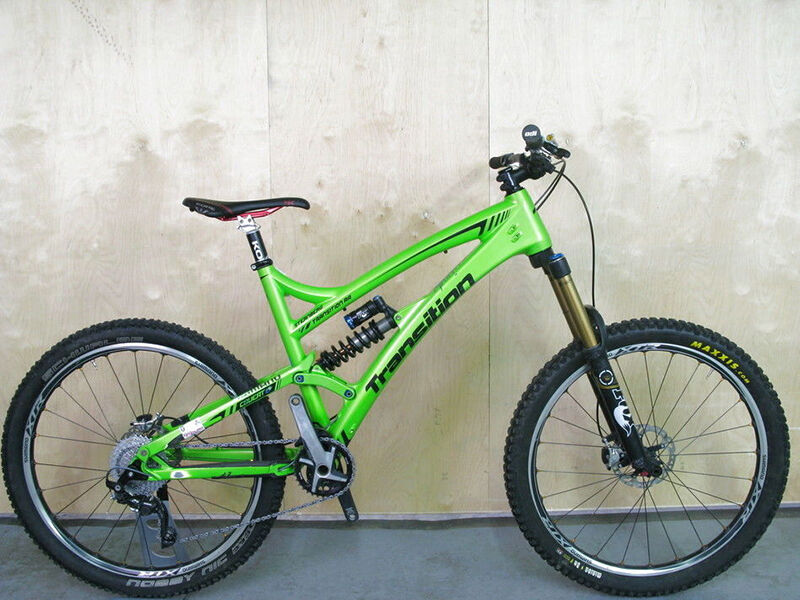 The Transition Covert offers a top-flight mountain bike riding experience. The carbon-fibre frame makes the bike light and fast, and the RockShox Reverb Stealth provides responsive performance for all types of riding. Designed from the ground up, this Covert model improves on its predecessors in almost every way. In addition, it features a bold look that matches the bike's high level of performance.
---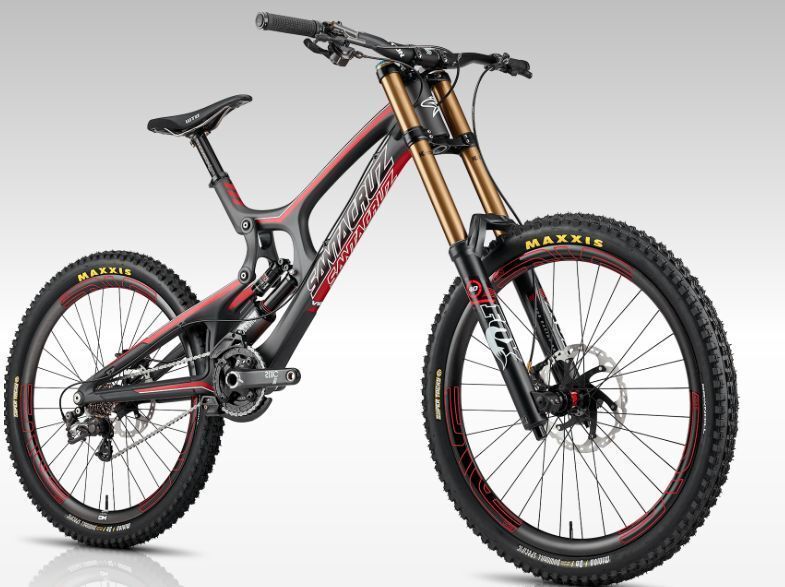 The Santa Cruz V10 is a premier downhill mountain bike that offers excellent performance for even the most serious riders. Its suspension tackles everything from small pebbles to large rocks smoothly, and the bike feels stable even at high speeds. Every part of the bike uses lightweight and durable materials, such as the carbon rims and carbon-fibre frame. With the optional RockShox Vivid Air shock absorber, the bike weighs just 3.15 kg.
---
| | |
| --- | --- |
| 3 | Specialized S-Works Epic |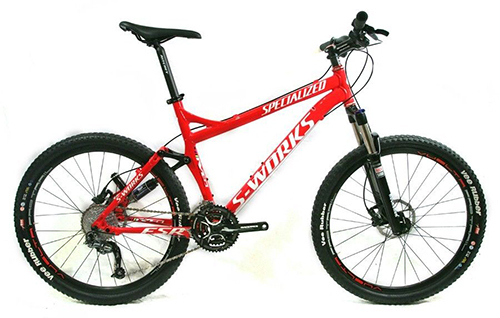 Specialized built its S-Works Epic specifically for cross-country racing. Suspension is relatively firm to prevent disruptions caused by larger obstacles, which means the ride feels a bit rougher than other cross-country bikes. However, it also gives the S-Works Epic the edge in shorter, aggressive races. The bike handles precisely, and the lightweight frame provides a fast and responsive riding experience.
---
| | |
| --- | --- |
| 4 | SR Suntour Voodoo Hoodoo |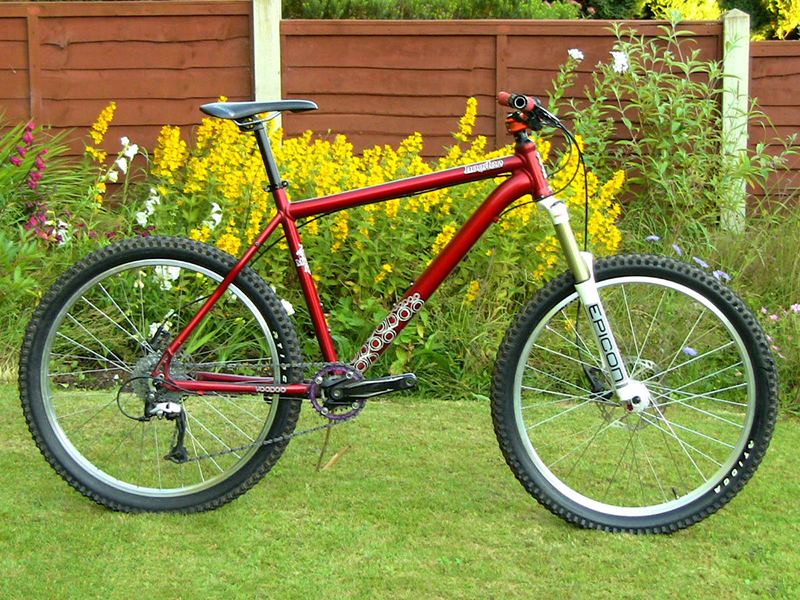 The Voodoo Hoodoo is a straightforward yet versatile bike that is suitable for almost any non-professional rider. Its air fork offers excellent suspension for difficult terrain, and the saddle remains comfortable on long rides. The 2.25-inch wide tyres provide strong grip and traction without feeling sluggish, and the durable frame makes this an excellent mid-range option.
---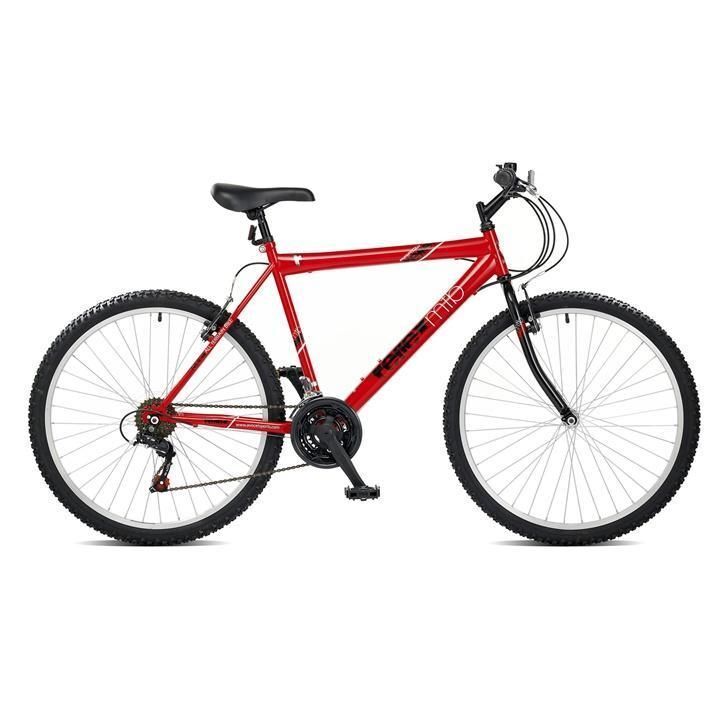 The 18-inch Reflex Arrow men's bike is an inexpensive option for adult riders. Its 18 speeds offer versatility for riding on or off road, and the 26-inch tyres provide a smooth and fast ride. The twist-shift design is convenient and easy to use, and a chainring chainguard prevents scrapes and tangled shoelaces. The bike has a high-tensile ATB steel frame and ATB riser handlebars for a solid all-around performance.
---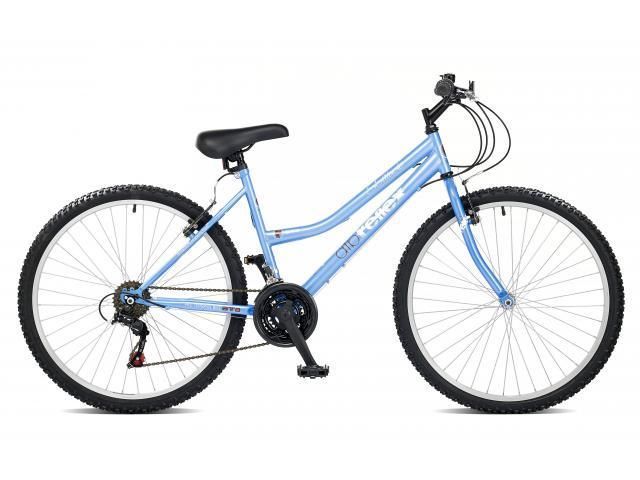 The Reflex Solitude women's trekking bike features a high-tensile steel frame and 18 speeds to accommodate all types of riding. Twist grip gear levers provide convenience, and the V-style brakes offer responsive stopping power. The bike uses an ATB saddle, and Reflex paired the attractive light blue frame with black handlebars, saddle, and chainset. A low price point makes this bike an accessible and reliable option for casual riders.
---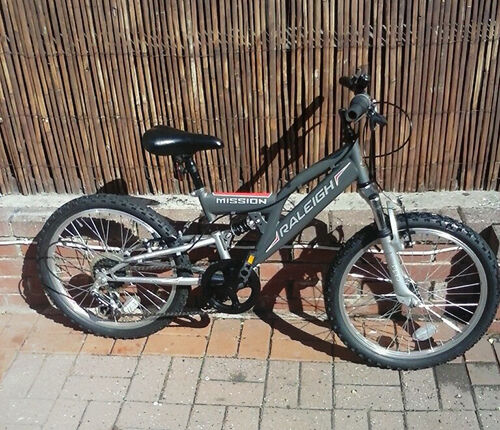 The Extreme 20-inch bike from Raleigh is an affordable option for kids who need a dependable bicycle to ride in town or off road. Two models of the bike are available for boys and girls, and a selection of colours allows buyers to choose a look that is suitable for the rider. The durable frame is strong enough for trail riding, and the seat is comfortable for rides across town. Buyers can also purchase stabilisers for the bike to help younger riders get a feel for the Raleigh Extreme before cutting loose on two wheels.
---
The Rooster Big Daddy BMX is a hybrid boy's bike meant for off-road and freestyle riding. It has a 28-cm frame with 20-inch wheels, and it is great for kids age 7 and up. Its durable freestyle frame and fork hold up in rough conditions, and steel stunt pegs on the front and back of the bike enable boys to mix things up while riding. A 360-degree Gyro fork system even lets riders perform handlebar spins.
---
How to Buy Mountain Bikes on eBay
You can shop for all types of mountain bikes on eBay. To find listings, enter keywords into the search field on any eBay page. You can also use category links to browse products. Review details about a bike before committing to a purchase, and look for sellers with a high positive feedback rating to ensure a positive transaction. Mountain bikes are available in sizes and styles to suit all riders, and top items offer excellent performance for their price. Consider some of the best items on the market to find one that matches the needs of the user.