When it comes to
nappy bags
, the unattractive necessities of the past made with pastel colours and cute cartoon characters that mums carried around are now fashion statements new mothers covet. Nappy bags come in fashionable styles with designer names attached that rival any large purse or tote bag in style and looks. However, these bags remain as functional as they are fashionable with compartments for toys, bottles, wipes, as well as the nappies for which designers created them. Shoppers can find the top nappy bags on
eBay
or at local baby stores in many fashionable designs to suit the needs of any parent.
| | |
| --- | --- |
| 1 | Studio Tote Diaper Bag by Skip Hop |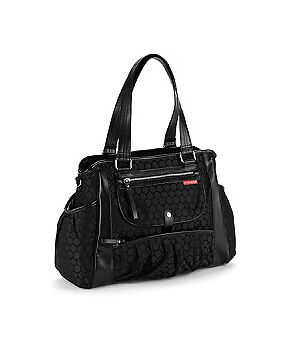 The Skip Hop Studio nappy bag features a variety of pockets. While parents can fit all of the baby necessities, they also find compartments for their wallet, cell phone, keys, and lip gloss. The side pockets come with insulation to keep baby's bottles the right temperature, while the adjustable straps lengthen to fit over a push chair's handles.
---
| | |
| --- | --- |
| 2 | Duo Diaper Bag by Skip Hop |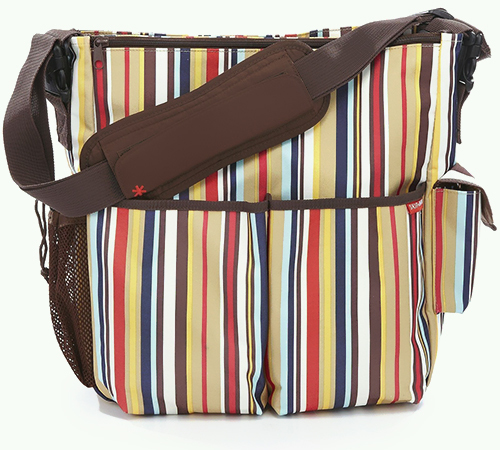 More compact than the Studio nappy bag by Skip Hop, the Duo comes with two large outside pockets and one mesh side compartment for bottles and cups. An additional seven compartments round out this fabric bag, with enough room for keys, baby toys, cameras, and cell phones. The removeable strap also works well to fit around push chairs. The Duo nappy bag comes in shades of grey, black, red, and yellow.
---
| | |
| --- | --- |
| 3 | Timi and Leslie Charlie Diaper Bag |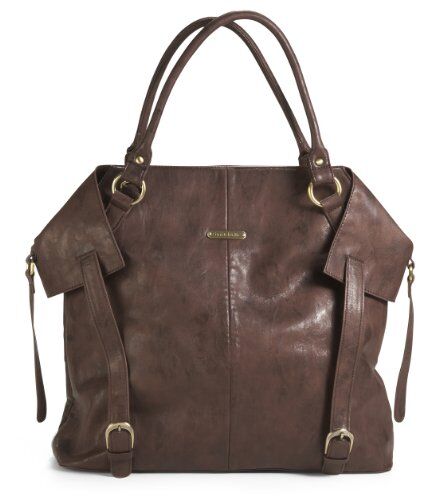 Nobody would ever guess a parent is carrying a nappy bag with the Timi and Leslie Charlie bag. As fashionable as a designer oversized tote, this cream-coloured bag lasts long after baby grows out of it. It comes with all the necessary baby compartments, as well as room for the parent's personal items.
---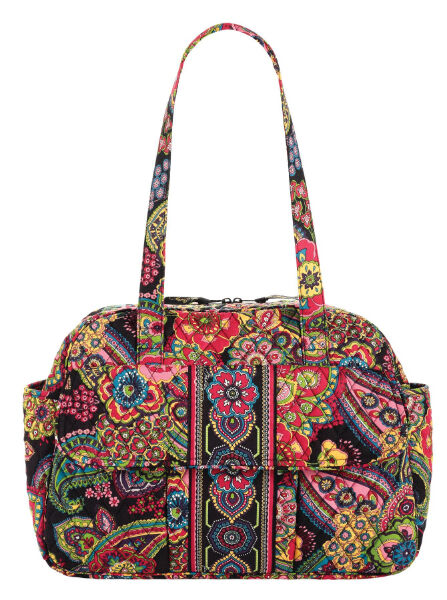 This designer of quilted purses and totes creates quilted baby bags as well. Floral prints with shades of green, pink, pastel blue, and lavender add femininity to the nappy bag look. All Vera Bradley baby bags come with the necessary compartments for both baby and parent needs, including nappies, bottles, wipes, wallets, phones, and cameras.
---
| | |
| --- | --- |
| 5 | Petunia Pickle Bottom Sashay Satchel |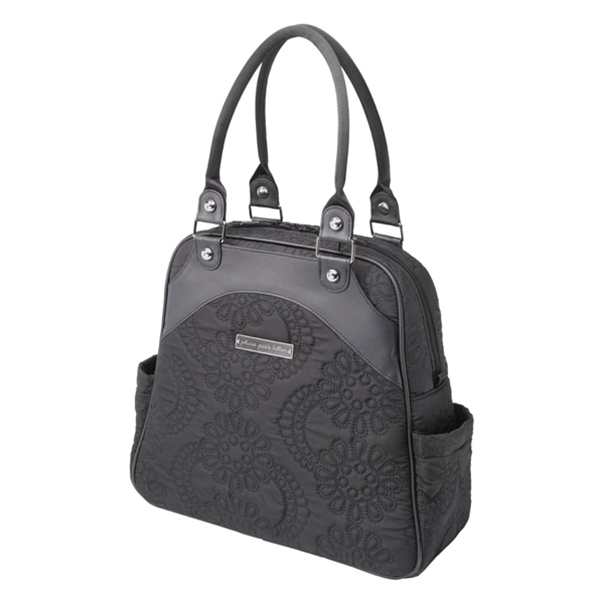 The Petunia Pickle Bottom Sashay Satchel comes in a variety of feminine prints featuring shades of grey, green, red, black, white, and beige. Made with cotton and a wipeable finish, this nappy bag comes with a removable changing pad and compartments on the side for bottles and cups. Parents do not need to worry about shoulder comfort with this bag, as the straps come padded.
---
| | |
| --- | --- |
| 6 | Kate Spade Harmony Nylon Diaper Bags |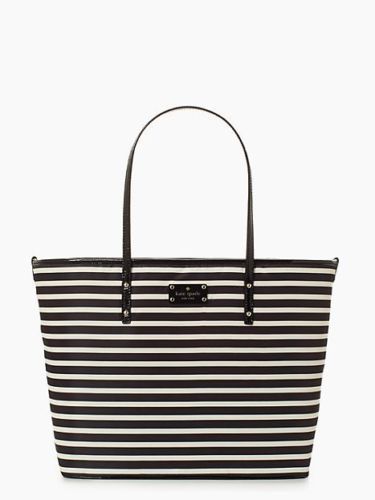 The Kate Spade Harmony baby bag features a nylon material and black and white stripes for a simple, but fashionable, look. Two exterior pockets hold bottles and cups, while a variety of interior compartments hold nappies, toys, snacks, wallets, phones, and keys. A change purse, changing pad, and adjustable shoulder strap round out the features on this bag.
---
| | |
| --- | --- |
| 7 | JJ Cole Satchel Diaper Bag |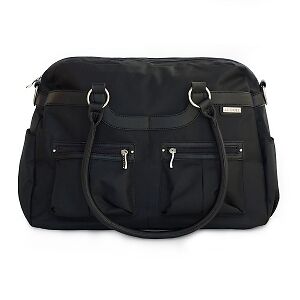 This oversized tote comes with two outside zippered compartments to keep the owner's small personal items in. The JJ Cole Satchel also leaves room for all baby necessities with organised inner compartments and an insulated bottle pocket on the side. The removable shoulder strap also adjusts to fit over push chair handles, while the included changing pad makes sure parents can keep baby clean while on the go.
---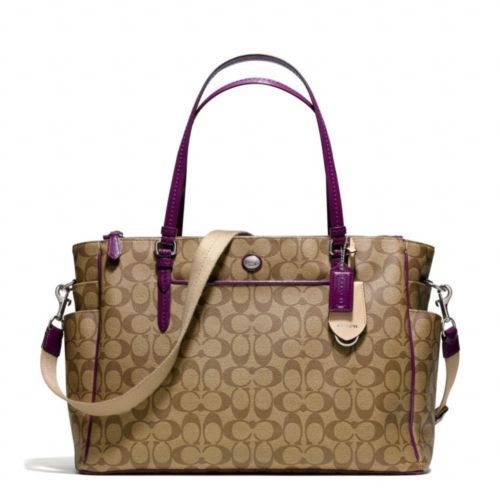 The Coach nappy bag features two insulated side pockets to hold cups and bottles to feed baby with, while inner compartments hold keys, cell phone, wallet, and credit cards. Two convenient straps on most Coach nappy bags allow owners to hold the bag by hand, drape it across their shoulder, or wrap it around push chair handles. Coach nappy bags come in shades of purple, red, and grey.
---
How to Buy Nappy Bags on eBay
Shopping for nappy bags on eBay is easy and the Search bar located on any site page makes it simple. Just type the brand and style of bag you are looking for into the Search bar and watch the search results generate. Specifying colour helps narrow your search and makes shopping more targeted. In addition,
eBay Deals
and
Shops
offer other opportunities to find the right nappy bag for the right price. Deals feature sales for limited time on multitudes of items, while Shops feature similar items for one-stop shopping convenience. Buy your nappy bag and bottles from an eBay store and you may save on shipping, as many sellers offer discounts for multiple item purchases.