Though digital music players have become the most popular way to listen to music, some people still prefer the sound of vintage record players.
Record player
aficionados swear that records produce a deeper, richer, and purer sound than their digital counterparts. Though record players are often cumbersome, these top eight vintage record players are all portable. When purchasing a portable record player, there are a number of factors to consider, including the dimensions of the player, the speeds it has, and whether or not the arm moves automatically.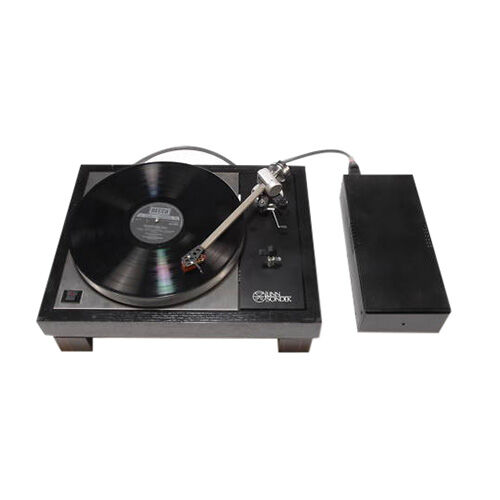 Linn LP 12 portable record players have an excellent reputation for delivering quality sound. Instead of focusing on amplifying the music with loudspeakers, these record players feature a design that extracts as much information from the record as possible. This creates a crisp, complete sound. They also feature beautiful wooden exteriors that come in a number of finishes, including black ash, oak, American cherry, walnut, and rosenut.
---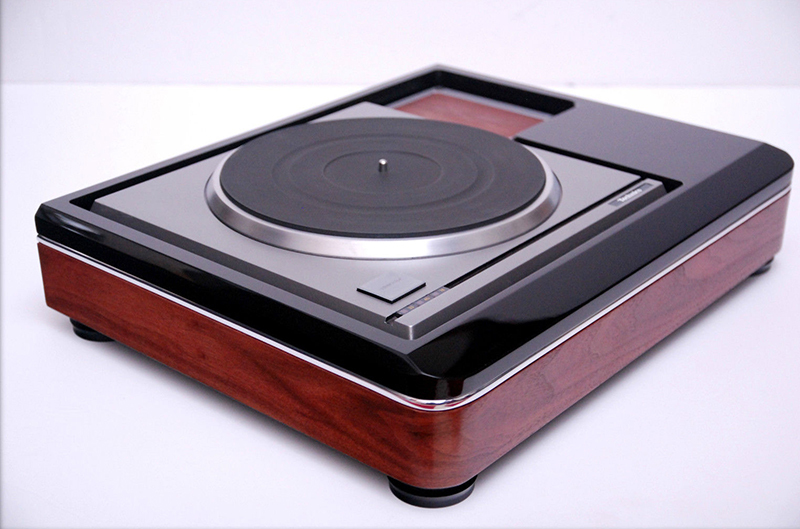 Technics is a brand known for making quality record players, and the SP-10 is one of its most well-known models. One thing that sets it apart is that it operates with a direct drive instead of a belt drive. Though it looks somewhat minimalistic compared to other vintage portable record players, it produces very high sound quality.
---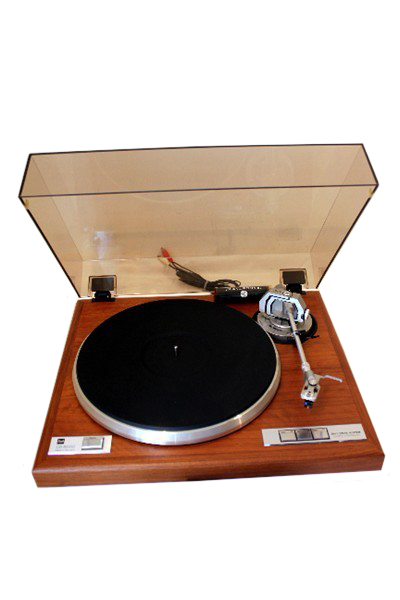 Dual CS-5000 record players offer three speeds and operate with a belt drive. They also feature a semi-automatic arm. This means that the arm returns to its original position after the entire record plays. The Dual brand has been around since the 1920s, so it has a lot of experience creating quality products. These record players feature wooden frames that come in a variety of shades.
---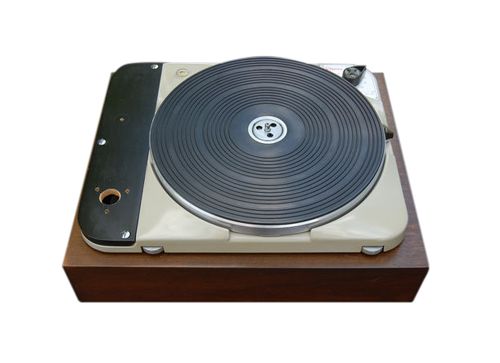 Thorens TD-124 record players are incredibly sturdy and durable. They have four speeds, and the motor has stabilising features to isolate any motor vibration. This ensures that the Thorens TD-124 produces superior sound quality. This record player is heavier than many other portable vintage players, due to its solid build. Though it is somewhat more expensive than other players, the Thorens TD-124 is definitely worth the money.
---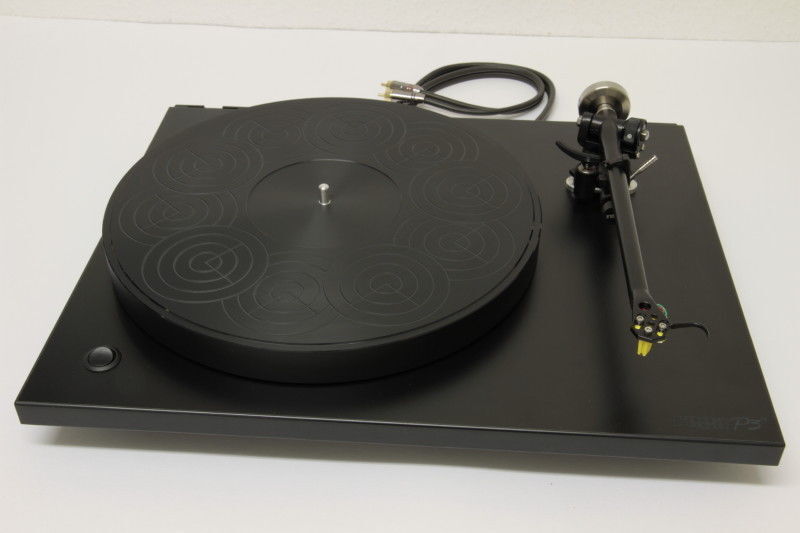 Rega has been a popular brand of record players since the 1970s. Rega P3 record players are lightweight, easy to carry, and reliable. They have a very minimalistic design, with no extra frills or decorations. These players are fairly affordable, as are the replacement parts. Furthermore, the Rega P3 vintage record players are easy to care for and require very little cleaning and maintenance.
---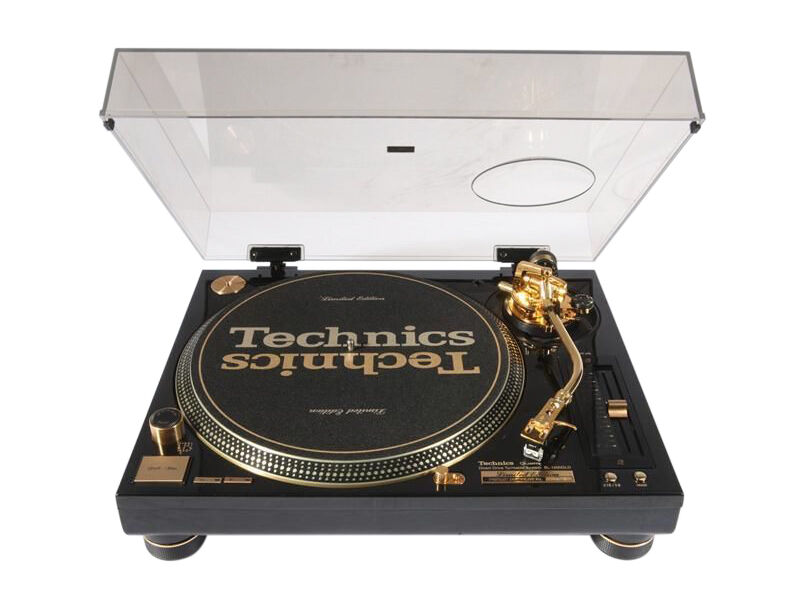 The Technics 1200 portable vintage record player is another excellent product created by Technics. These record players are primarily made of metal, which makes them very strong and also gives them a distinctive look. These players are very popular amongst DJs, because they are easy to use and produce excellent sound quality. Technics 1200 players are fairly heavy, but they are extremely resilient and last for years, even with heavy use.
---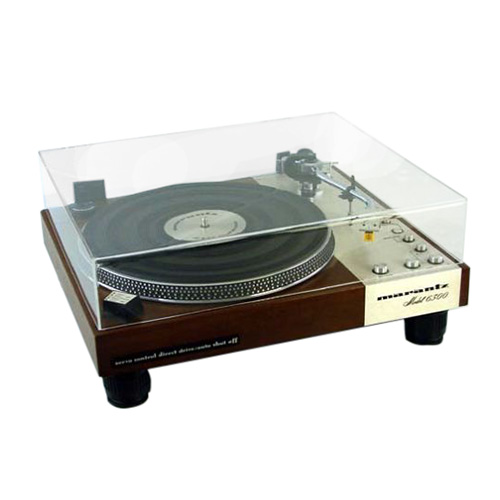 Marantz was a company known for making low-priced, lower-quality portable record players. However, it created the Marantz 6300 in order to add a high-quality record player to its product line. This model features top-quality materials that make it sturdy and durable. The player operates with a direct drive and features a precision arm. It has a rich, warm sound that is very pleasant to listen to. In addition, these players feature wooden exteriors that come in a number of different shades.
---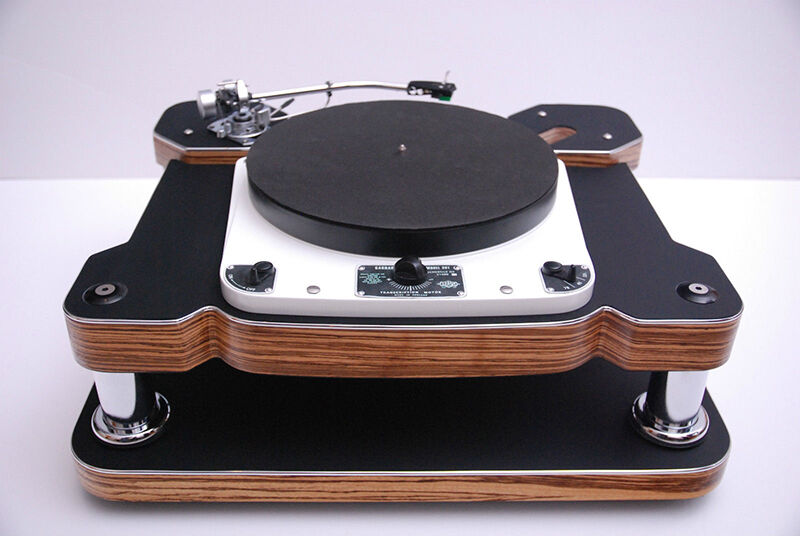 Garrard 301 and Garrard 401 record players are very similar when it comes to style and functionality. The 401 model weighs slightly less and has a modified arm. However, both of these vintage record players produce clear, high-quality sound. They both feature wooden frames and come in a number of colours, including green, yellow, and brown. These record players are very compact and easy to transport as well. They have become popular worldwide because of their small size, unique look, and excellent quality.
---
How to Buy Portable Vintage Record Players on eBay
eBay is an excellent place to find portable vintage record players. You can locate the perfect player to suit your needs by typing keywords into the search bar at the top of every eBay page. For example, you could start by typing "portable vintage record player". If you are looking for a specific brand of record player, add the brand name as a keyword. Record players have a rich, deep, authentic sound that many people believe digital music players lack. Fortunately, there are many vintage record players available, each with its own unique features. These top eight vintage portable record players provide excellent sound quality along with a number of other unique advantages.