Cookers
are one of the essential appliances every apartment or house needs. Cookers can be fuelled by a number of sources including natural gas, electricity, wood or dual fuel. Most have at least one oven, and many have two or three, and usually have between four and six burners. The cooktops can have a removable burner or a flat surface with the heating elements below the surface for easy cleaning. Professional-grade cookers are somewhat different from regular home cookers in that they are built with better materials and designed to stand up to more use. Buyers should consider what features are important to them when deciding which professional-grade cooker to purchase.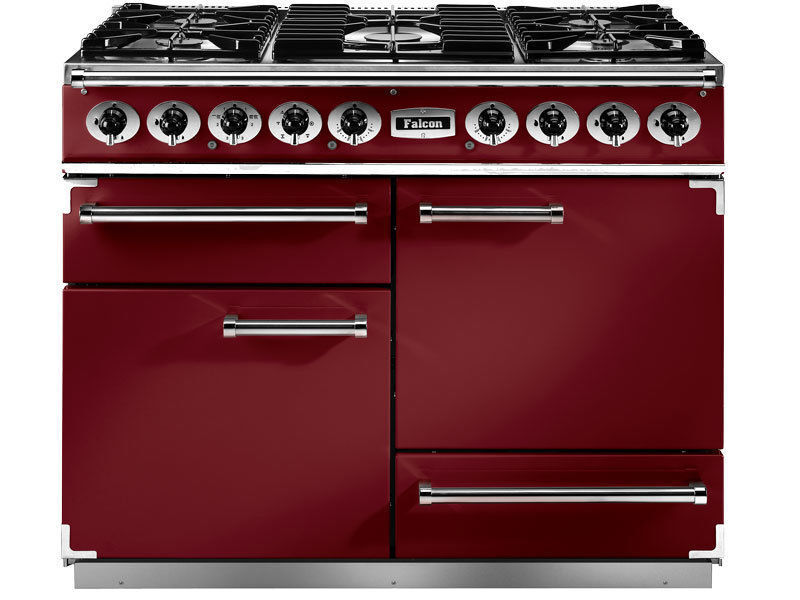 The 1092 Deluxe by Falcon is one of the manufacturer's top-of-the-line cookers. A professional grade cooker, the Falcon 1092 Deluxe, and its sibling, the Falcon 1092 Deluxe CT, are both dual fuel and induction cookers and available in eight colours: cream, black, China blue, cherry red, cranberry, ice white, slate and stainless steel. features a stainless steel hotplate, multifunction oven, dual circuit grill, 5-kW central burner, roll-out grill, heavy-duty oven shelves, and flame safety devices.
---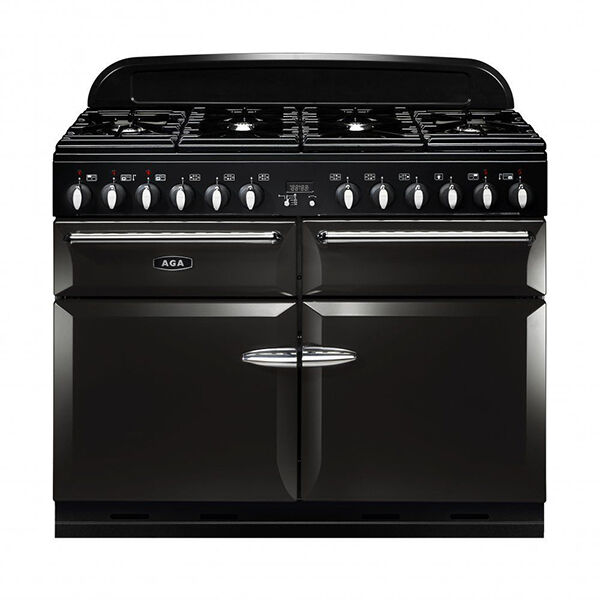 The AGA Masterchef XL is a conventional, professional-grade cooker made with design and style in mind. Available in gloss black, cream, and pearl ashes, the AGA Masterchef is configured with either a gas or induction hob and features three ovens and a glide-out grill. It also has a multifunction oven, fan oven, and slow-cooking oven and comes with six cooktop burners and a griddle plate and wok ring.
---
For buyers looking for a professional-grade wood-fired cooker, the ESSE 990 Wood is one to consider. The ESSE 990 Wood has three ovens, which combine for 112 litres of cooking capacity, a tempered glass firebox door, and is available with a hot water boiler. The ESSE 990 Wood cooker comes in black or cream, although there are some special colours available, too. The hotplate can accommodate up to six pots or pans.
---
| | |
| --- | --- |
| 4 | Rangemaster Professional Plus |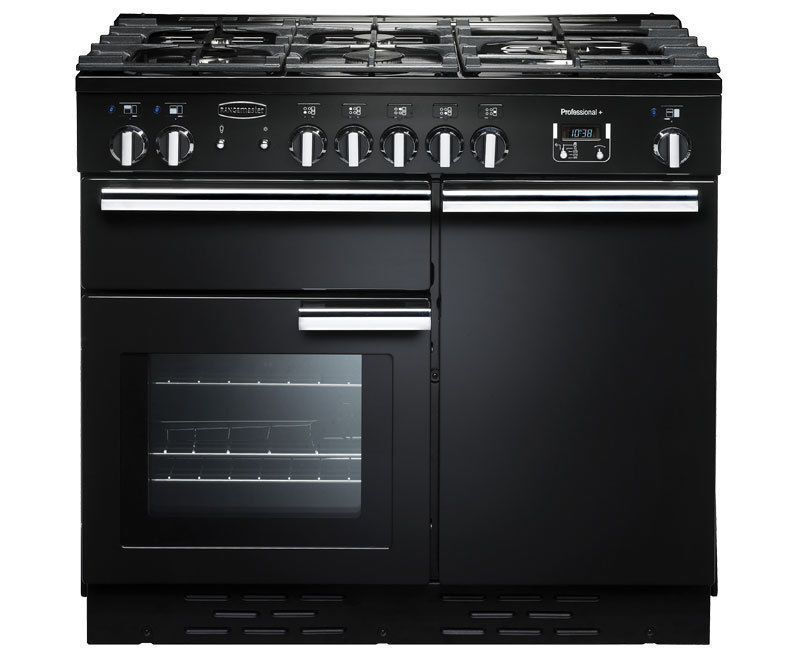 A number of amenities are available on the Rangemaster Professional Plus professional-grade cooker, such as a glide-out grill, Handyrack for easier roasting, a porthole oven door, and hot hob indicators. The Rangemaster Professional Plus is available in sizes ranging from 90 cm to 110 cm, and in gas, induction, or dual fuel hobs. Available colours include black, cream, and cranberry.
---
| | |
| --- | --- |
| 5 | Cannon Professional 100 cm Dual Fuel Cooker |
Available only with a stainless steel finish, the Cannon Professional 100 cm Dual Fuel Cooker has six burners, including a 5 kW multi wok burner, programmable oven timer, variable electric twin grill, fan oven, conventional oven, and numerous add-ons, including a cast-iron griddle plate, wok stand, and heavy-duty enamel roasting and grill pans. The Cannon Professional Dual Fuel is also available in sizes ranging from 59 cm to 110 cm. Gas fuel cookers are available in 60 cm and 100 cm sizes.
---
| | |
| --- | --- |
| 6 | Belling DB4 90DFT Professional |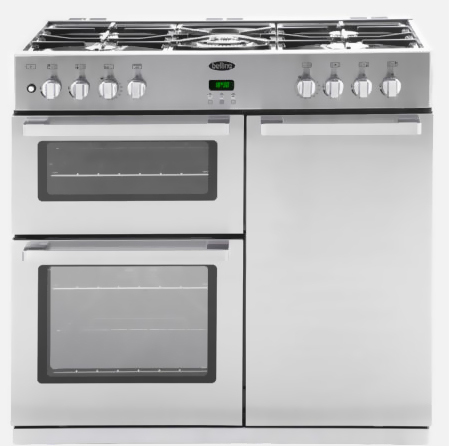 The Belling DB4 90DFT Professional dual fuel range cooker features a hob with five gas burners, variable rate electric grill, and two fanned electric ovens. The Belling DB4 90DFT Professional is only available in stainless steel. It allows for open-door grilling and has a special enamel interior that makes cleaning easy. For additional ease of clean-up, the inner door glass is removable. An electric-only version, the Belling DB4 90E, is also available.
---
For buyers looking for a professional grade oven that does not take up much space, the Hotpoint CH60SPXF S is a solid example. The compact CH60SPXF S features a four-burner gas hob and dual stacked ovens. This stainless steel cooker comes with self-cleaning catalytic liners, flame safety device, and double-glazed viewing windows.
---
The Caple Sense CR1204 is a large capacity, professional-grade cooker that features stainless steel panels and handles, double-glazed doors with heat reflective glass, conventional heat, turbo conventional heat, fan heat, turbo grill, rotisserie grill, and turbo defrost. The Caple Sense CR1204 has a fully programmable touch control electronic LED timer, auto electronic ignition, and a flame safety device. The five gas burners feature a triple ring burner and a dual control triple burner with wok support.