Some fashion trends have a long life. They may disappear for a few years, sometimes even decades, to pop up as fresh as ever when one least expects it. In recent years, the punk trend has frequently come back to the world's most influential catwalks. Revamped for the new millennium, punk has resurfaced in the shape of glamourous coats adorned with spikes and studs, vinyl and denim jackets, and funky oversize blazers. The subculture of a rebellious generation from several decades ago has been reinvented as high fashion. It is important to know a bit about what makes a punk-inspired coat fashionable in order to successfully adopt this trend.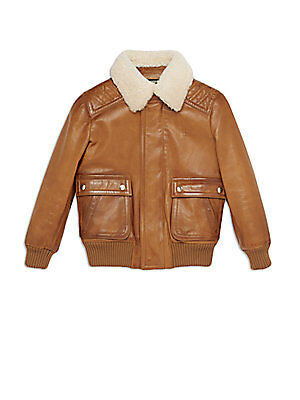 A symbol of punk's popular androgynous trends, punk leather coats have inspired many designers to create modern versions of the punk-era's iconic looks. Versace's punk leather coats are among the most popular. Madonna's 1980s looks, which often combined masculine leather jackets with feminine lace tops and tulle skirts, are a very popular look, both on catwalks and on the street.
---
| | |
| --- | --- |
| 2 | Studded Coats and Jackets |

Studded coats were all the rage in the days of punk. Studs adorn not only jackets, but all kinds of accessories, from designer handbags to jewellery and tops. Studs add glamour to a classic biker jacket, turning it into a bold fashion statement. Also present on denim jackets and vests, studs are definitely here to stay.
---
| | |
| --- | --- |
| 3 | Blazers and Formal Jackets |

Designers like Thom Browne have popularised the good old blazer as a punk-style fashion must-have. Punk-inspired blazers usually add a rebellious twist to classic models by introducing a variety of studs and safety pins. It is easy to turn a simple jacket into a catwalk look by adding this type of ornament to pockets, lapels, and elbows. Punk blazers also become more glamourous through the addition of sequins. As for colours, pink and purple were quite popular during the punk era. Vintage blazers are also available in bold animal prints.
---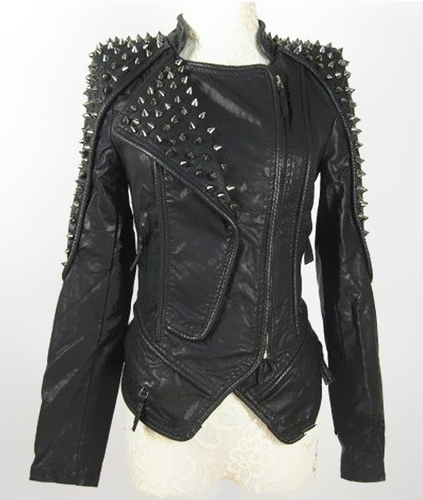 A coat with spikes represents the essence of punk. Avant-garde guru Vivienne Westwood is one of the designers who helped bring punk-era spikes back to the main catwalks of the world. Spikes are ubiquitous in punk-inspired accessories, including belts, chokers, and bracelets. When it comes to their placement on jackets, one prominent trend involves placing spikes on the shoulder area. Classic coats and luxurious blouses featuring spikes create a great contrast, combining glamour with a spirit of rebelliousness.
---

The shiny, futuristic look of vinyl can help create dramatic punk-inspired looks. Fashion icons like Lady Gaga often wear stylish vinyl coats created by the likes of Calvin Klein and Pam Hogg. Interestingly enough, Hogg was one of the creators of the original punk trend, so she is surely a designer to watch for in punk style trends.
---

Chains featured on coats, chokers, and other accessories have been one of the stars of many modern fashion collections. From Versace to the classy Yves Saint Laurent, many of the world's top designers have embraced this trend. Once a symbol of rebelliousness, chains have now become chic and stylish. One of the most popular looks is combining a classic, elegant coat with silver chain ornaments.
---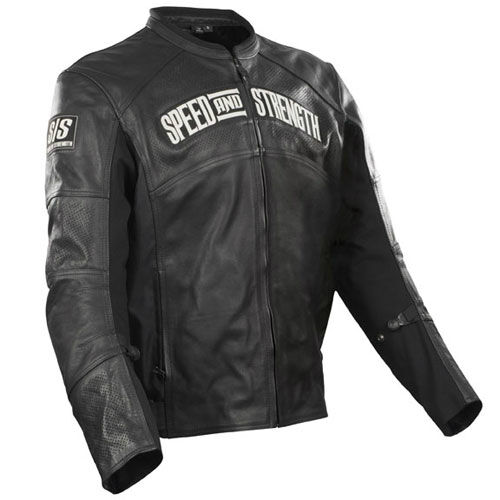 People recognise motorcycle jackets by their zippers, numerous pockets, and bulky look. Manufacturers create them from leather, faux leather, vinyl, and other similar materials. Vintage motorcycle jackets by Schott NY and Levi's are quite popular.
---
| | |
| --- | --- |
| 8 | Denim Coats and Jackets |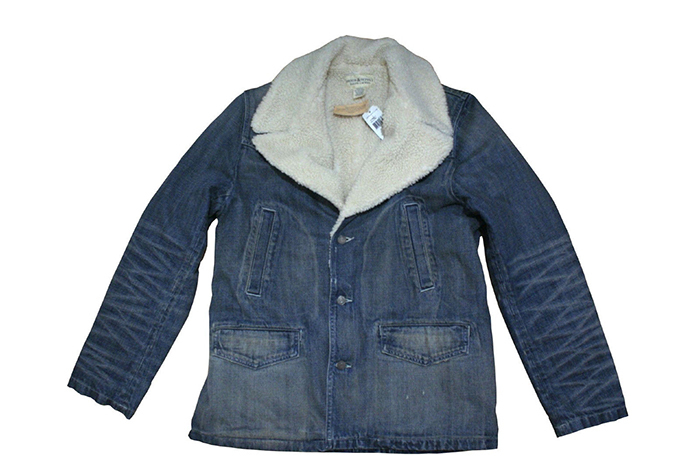 Denim became a staple in both men's and women's clothing during the punk era. The trend continues by decorating denim jackets with punk-inspired elements and slogans. Designer Anna Sui once sent a pink-haired model down the catwalk sporting a jean jacket with leather patchwork, decorated with pins. To complete the punk look, the outfit also included fishnets and a leather skirt. Combining denim jackets with fishnets and lace tops is a great idea for creating a fashionable neo-punk look.
---
How to Buy Punk-Inspired Coats on eBay
eBay offers a rich selection of both new and vintage punk-inspired coats. When looking for a specific model or brand, you can simply type a few keywords into the search bar located on every page throughout the site. After refining results by your preferred criteria, take a look at the seller's reputation. eBay has a system in place to record feedback and ratings for all transactions, and it is important to take advantage of it. You do not need to spend a fortune to keep up with the latest trends. By combining an affordable punk-inspired jacket found on eBay with a few punk accessories, you can create an instantly glamourous neo-punk look.