Adults wear
pyjamas
because they are comfortable, cool in the summer, and warm in the winter, but in the case of babies, especially newborns, there are also safety issues involved. When babies sleep in clothes that are too loose, there is a risk of suffocation. Loose garments also involve a higher risk of flammability. Therefore, it is very important to make sure babies sleep in
newborn pyjamas
that feature designs to prevent these problems. Besides, babies have sensitive skin, and some fabrics may cause allergies. Snugly fitting, flame-resistant pyjamas made of organic fabrics can help babies sleep comfortably and safely. When shopping for pyjamas for newborns, consumers can greatly benefit from learning about some of the top products available on the market and their main features.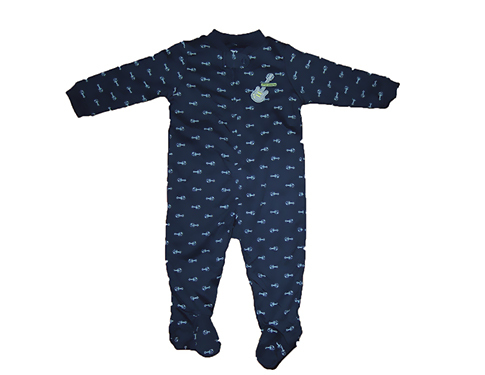 Footed pyjamas are a classic. Well-known manufacturers offering fashionable footed pyjamas in different fabrics and patterns include GAP and Primark. Designed as one-piece suits, they cover the foot, making sure this part of the baby's body stays warm, even when socks fall off. Some footed pyjamas come complete with a hoodie, and they are also fit for use out of bed
---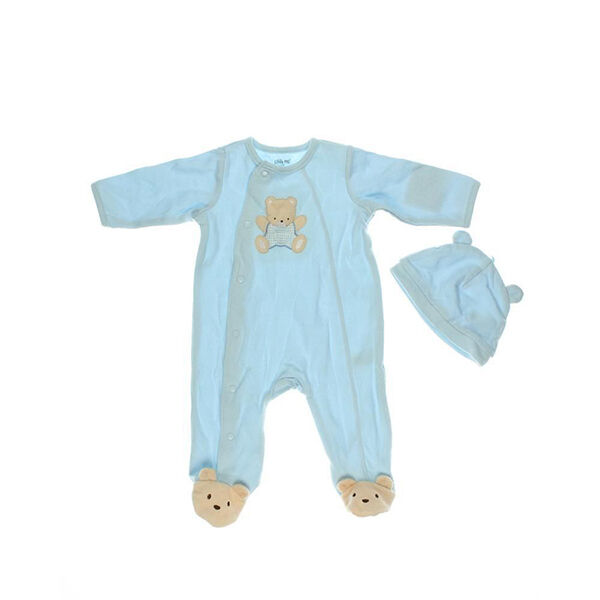 One-piece pyjamas are very similar to footed pyjamas, except they may or may not cover the foot. While footed pyjamas are more suitable for winter, one-piece pyjamas can simplify baby sleepwear during the rest of the year. When it comes to this type of newborn pyjamas, it is always important to make sure they are easy to put on. For example, some of them feature strategically placed buttons or buckles.
---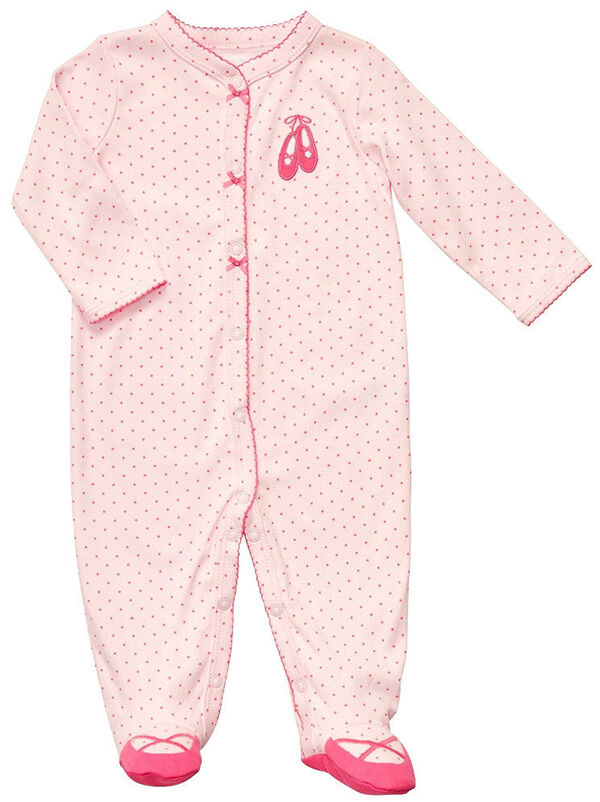 Cotton pyjamas are a favourite with parents, because they offer babies a true comfortable feel. Natural fibres like cotton can keep babies warm in the winter and cool in the summer. Furthermore, they breathe well and help keep babies dry. There are many types of cotton-based materials, and parents should always look for the highest percentage of cotton in the fabric of pyjamas. There are many manufacturers offering quality cotton pyjamas in the UK. Mothercare cotton pyjamas are among the most popular.
---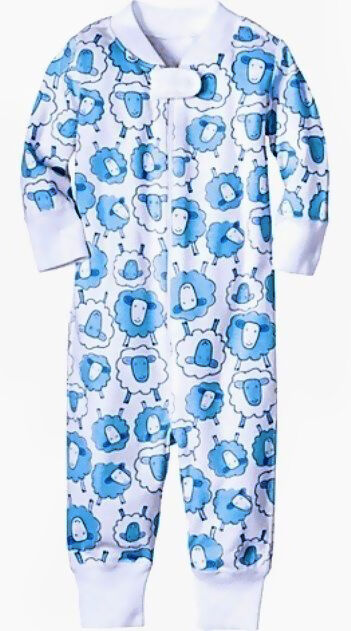 Organic pyjamas and sleepsuits are also quite popular. Concerned parents are eager to keep potentially harmful chemicals away from their little ones' skin. Brands like Picalilly and Bamboo offer some fun organic options. Organic sleepwear for babies usually comprises cotton that manufacturers produced without using pesticides or other similar chemicals. While these pyjamas can sometimes be pricey, their quality and durability are usually well worth the splurge.
---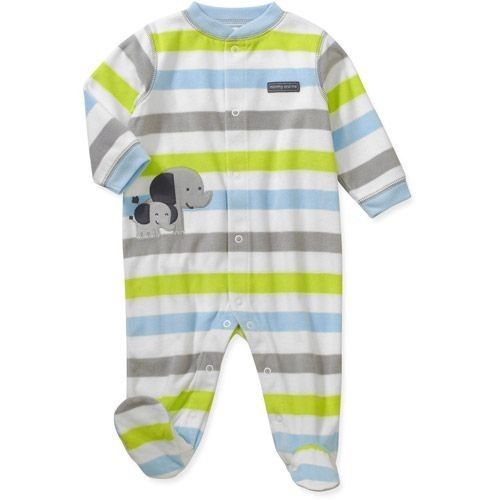 When shopping for pyjamas for newborns, buyers should also look for garments that are easy to put on and take off. Babies are often already asleep when parents change them into pyjamas, and clothes that are too complicated to put on can be very inconvenient. Pyjamas also need to offer quick and easy access for nappy changing. Snap-on pyjamas are very practical; the snaps run down both legs, offering easy access and a good fit.
---
| | |
| --- | --- |
| 6 | Zipper-Fastening Pyjamas |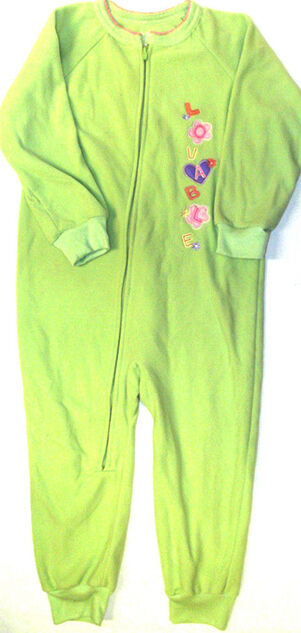 Zipper-fastening pyjamas are easier to put on than snap-on options. However, they are less safe for babies, as their top ends may jab at babies' necks. When choosing zipper-fastening pyjamas, safety concerns are a priority. Manufacturers like Little Me make fun pyjamas featuring safe zippers for newborns.
---
---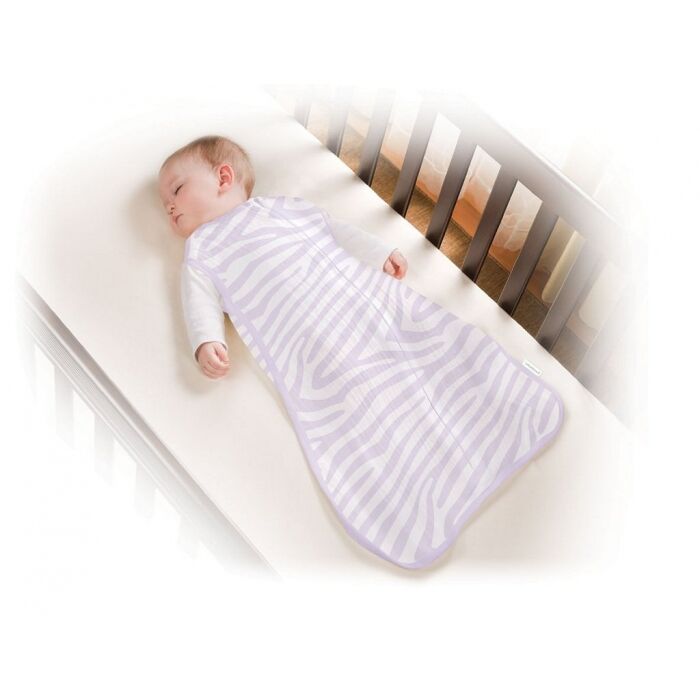 Part of a trend initiated by brands like Grobag, sleep sacks have been around since the early 2000s. This popular style features a pyjama top with an integrated sack at the bottom. The sack folds around the baby's feet, like a built-in blanket. Safe for use in the crib or in the stroller, sleep sacks are extremely versatile and practical for parents, as well as comfortable for babies.
---
How to Buy Pyjamas for Newborns on eBay
eBay
offers a large number of listings of
newborn pyjamas
. To find what you are looking for, you can type a few keywords into the search bar, which is available on every page throughout the site. You can then refine your search by selecting your desired price range, item location, fabric, and other characteristics. When shopping on eBay, it is always a good idea to check the seller's reputation before finalising a purchase. Pyjamas for newborns must be safe, made of soft fabrics, and easy to put on and take off. Moreover, they should be hypoallergenic and free of chemicals, and they need to provide easy access for changing babies' nappies.