Perfect for exercise as well as commuting over rough terrain, road
bikes
for men come in all shapes, sizes, and price tags. Oftentimes, the difference in price and feature sets between two bikes that appear similar in design comes down to the intended audience. Some bikes appeal to new rides, while others target riders who know how to match road bikes to particular terrain. Consumers who learn the differences between the most popular road bikes for men available can make more than an informed purchase. They can make an investment in a bike built to last over years of hard riding.
Wrapping an aerodynamic design around responsive controls, the Scott Speedster 2.0 reduces bumps and jolts while speeding along rough roads. Riders stay put thanks to a perforated centre strip saddle, and a bevy of speed and control choices make the Scott Speedster 2.0 the ideal choice for readers who desire total control over all stages of their ride.
---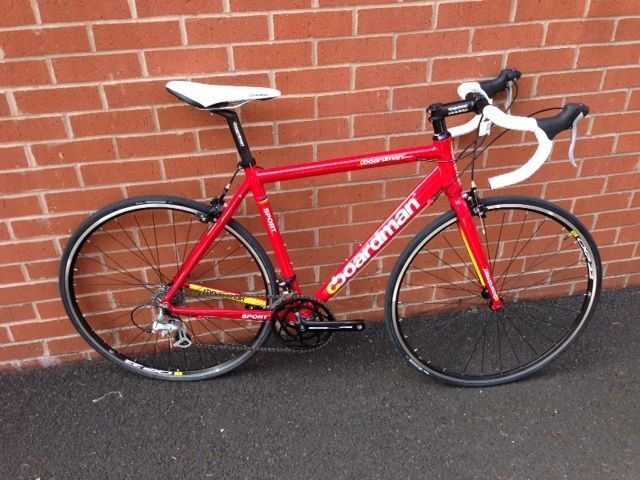 Affordable and durable, the Boardman Road Sport uses a double aluminum frame to minimize the impact heavy and rough terrain causes on lesser road bikes. The bike also features a sportier, leaner look that keeps is lightweight and zippy at high speeds. Riders familiar with the Boardman line might notice alterations in the Boardman Road Sport such as mounts that accommodate mudguards and a longer head tube.
---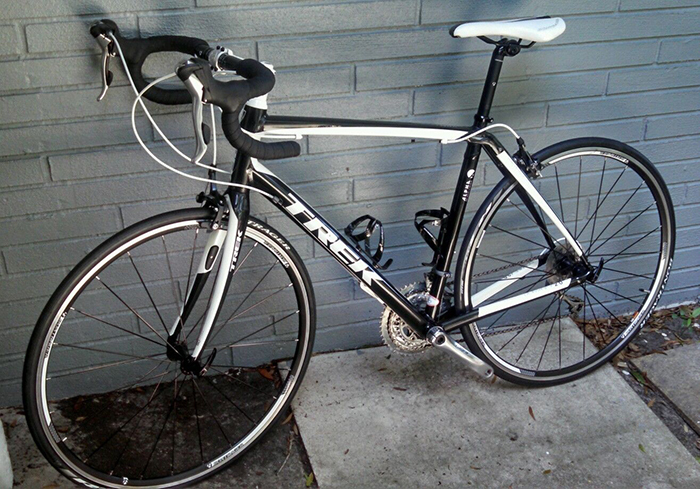 Manufacturer Trek decided to debut its IsoSpeed decoupler design in the Trek Domane 2.0, a road bike for men introduced in 2013. For riders, this fancy tech means smoother riding and optimal handling. Even at higher speeds, the Trek Domane 2.0 snaps to at the slightest command from the rider. Trek's IsoSpeed tech also extends to the seatpost, which proves slimmer and more flexible than in previous models.
---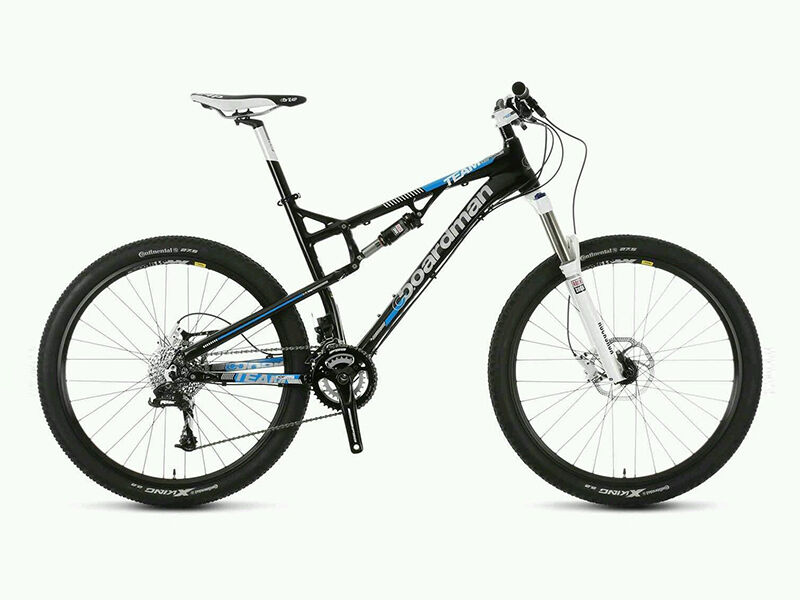 While the Road Sport concentrates on a durable yet lightweight design, the Boardman Team manages to bundle a triple-butted aluminum frame and oversized bottom bracket without sacrificing top-shelf levels of acceleration. Every element of the bike, from the frame to the short head tube that allows riders to hunch down low over the bar, speaks to the quality of its design.
---
Billed as a state-of-the-art road bike, the original Scott CR1 evolved into the Scott CR1 Elite, a ride that focuses on racing and as well as endurance. In designing the bike, Scott kept the weight low, a philosophy that extends to the bike's light wheels. Offering a lighter ride overall, the Scott CR1 Elite managed to marry comfort with a level of endurance that still protects riders who compete at the race level.
---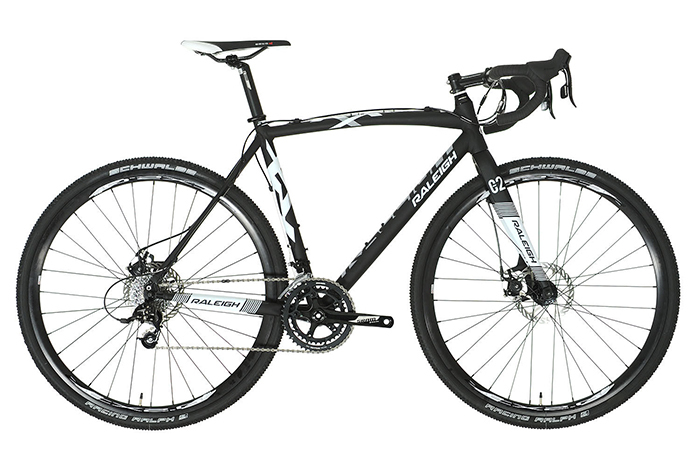 The Raleigh RX Comp is a rare example of a road bike that adapts to everyday use just as well as it performs in high-stakes racing conditions. An everything-and-the-kitchen-sink bike, the Raleigh RX Comp's packs smaller chainrings that handle well on normal terrain so long as riders stick to normal speeds. For rougher, muddier ground, the disc brakes offer on-a-dime stops.
---
Above all else, the Felt Z95 Sora promotes comfort. Designed for riders unused to spend hours in their saddle, the manufacturer optimized the frame to apply less pressure on the rider's lower back. The Felt Z95 Sora, then, calls to new riders who want to focus on finding their rhythm before they fret over sophisticated features.
---
An all-rounder similar to the Raleigh RX Comp, the Genesis Equilibrium Ti caters to riders of all skill levels and interests, although it does more for more casual riders. The bike responds well no matter the speed level in effect, and the wheels prove lightweight yet thick enough to soak up punishment.
---
How to Buy Road Bikes for Men
eBay sellers offer more than just bicycles. In addition to road bikes for men, seasoned riders can find
water bottles
,
helmets
, and other accoutrements in new and used varieties. Begin a search by locating the search bar on any eBay page. Enter a keyword phrase designed to tailor results to specifics, such as "Scott Speedster 2.0." Or, for a more general search, try terms such as "road bikes for men". Buyers should read product listings carefully, especially when shopping for used bikes. Many sellers run special promotions and offer a pick-up option for local buyers, which saves both parties the cost of shipping.