Men need a
pair of shorts
to roam the world or even just to attend a barbeque next door. As the workplace becomes more relaxed in dress code, men can now brave the office with a pair of shorts. The best shorts for men are those with length that does not fall too far from the knee or settle too high up. Design is also a major consideration. A pair of shorts with a plain cut and a monochrome colour is the safest choice, while a pair with stripes or small prints are for occasions that call for dressier shorts. To take the guesswork out of buying, shoppers should know the top men's shorts out there.
| | |
| --- | --- |
| 1 | Converse One Star Shorts |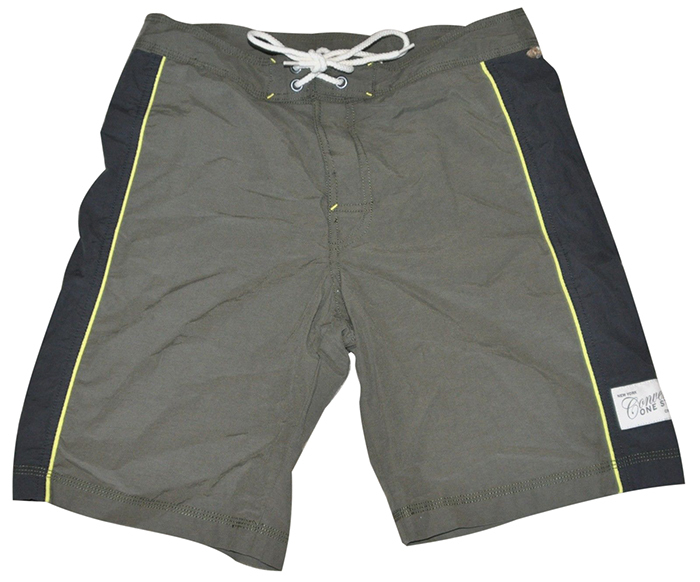 From sporty to casual types, <Converse One Star Shorts always offer comfort and style for men. Converse board shorts have breathable fabric and appropriate lengths and sport a lace and a Velcro strap, the former for adjustment around the waist and the latter for a zipper-less style. Casual One Star Shorts for men feature a thicker fabric and come in muted colours of blue, brown, and red.
---
| | |
| --- | --- |
| 2 | Wooyoungmi Cotton Shorts |
Wooyoungmi is one of the favourites of many websites. The shorts from the brand range from high-fashion to laidback types. For a lazy Saturday afternoon at home, men can wear the brand's pleated cotton and linen-blend shorts, while prints and stripes are ideal for socialising at barbeques.
---
| | |
| --- | --- |
| 3 | Old Navy Distressed Khaki Shorts |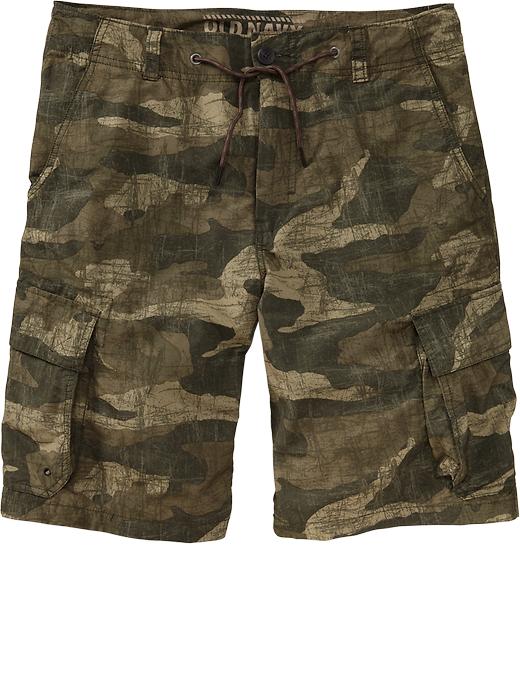 Men can never go wrong with khaki shorts, especially if they are from the classic brand <Old Navy.. Old Navy Distressed Khaki Shorts are 100 per cent cotton and sport a conservative colour and a relaxed fit through thigh and hip, with the short settling just above the knee. The shorts feature the traditional button closure and zip fly that are casual but classy, while the distressed cotton twill offers a slightly worn look.
---
| | |
| --- | --- |
| 4 | J.Crew Striped or Printed Shorts |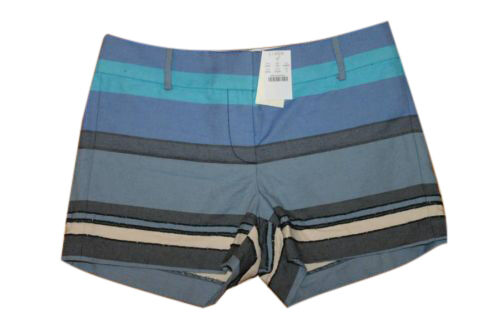 The stylish men in an urban setting must have J.Crew shorts,, and fashion bloggers. Washed-out striped shorts from this brand are great for almost any activity where men can wear shorts, while the mini-floral design shorts are suitable for dressier occasions.
---
| | |
| --- | --- |
| 5 | J. Lindeberg Nate Chino |
The authority on men's style, Esquire magazine, includes J. Lindeberg in the '10 Shorts You Should Actually Wear', saying that the pair of shorts is great for a weekend hike. The chino shorts are made of comfortable cotton twill. A classic regular-rise shorts, Nate Chino feature a concealed front fly and button closure to the waist, as well as buttoned flap pockets to the reverse and side seam pockets.
---
| | |
| --- | --- |
| 6 | Rag & Bone Slim Fit Cotton Twill Shorts |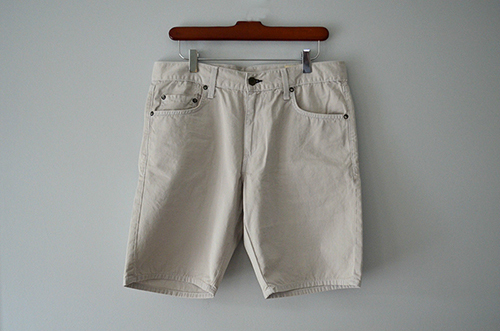 The famous Esquire magazine hangs Rag & Bone Slim Fit Cotton Twill Shorts on the rail of '10 Shorts You Should Actually Wear', stating that the shorts are ideal for weekend afternoons. The slim-cut shorts come in olive colour with a rugged look as well as unfinished hems so men can wear the shorts to the length they want.
---
| | |
| --- | --- |
| 7 | Slowear Incotex Cotton and Linen Blend Cargo Shorts |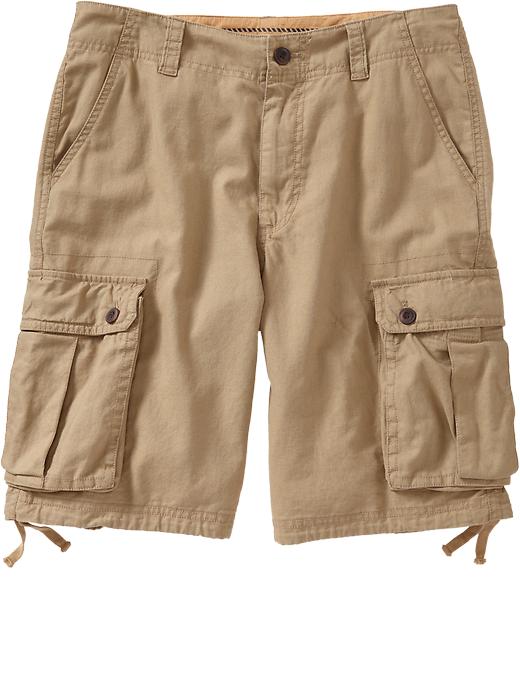 Cargo shorts that are less baggy pull off a rugged but neat look. For such look, men can trust Slowear Incotex Cotton and Linen Blend Cargo Shorts. The shorts are made of a specialist blend of cotton and linen to strike a balance between comfort and function. Unlike other cargo shorts, the Slowear shorts feature pockets that are less baggy and subtle fading.
---
| | |
| --- | --- |
| 8 | Lands' End Comer Chinos |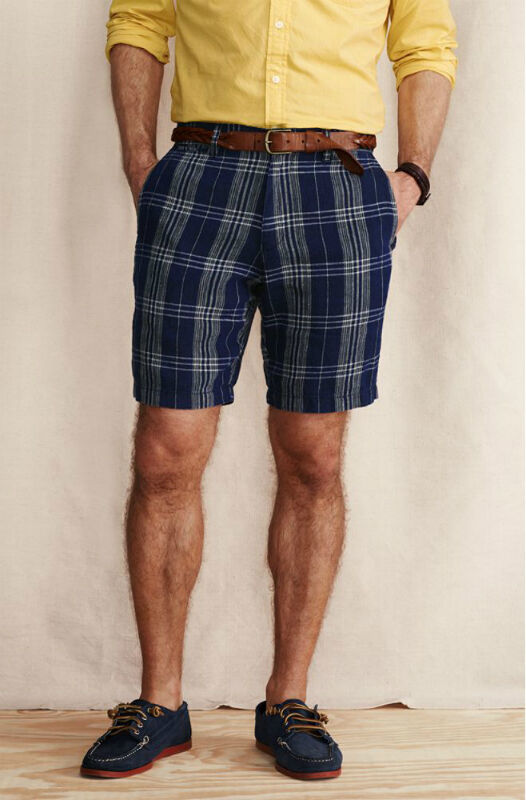 Comer chinos are a top-rated product in Lands' End. The chinos offer a functional style with washed fabric to add comfort. The cotton twill pair of shorts has a low-rise cut and a slim fit that make it a classy choice. Comer chinos feature side pockets, rear pockets, and a coin pocket. The brand suggests a polo shirt and a pair of boat shoes that go well with this pair of utilitarian shorts.
---
How to Buy Shorts for Men
eBay
is a great place to shop for
men's shorts
, and the site features top brands for the clothing. The filter system allows buyers to show only men's shorts with their preference in brand, size, and design, among others. Buyers can find listings on the site that include free postage, as well as listings from top-rated sellers. To view more discounted items, men can visit eBay's Deals page, and to ask questions to other members of the site, buyers can start a conversation thread on eBay's Talk page. Shorts should always be a part of a man's wardrobe, and the best brands out there offer the quality, cut, and design that are right for men.