Every girl wants to put her best foot forward, and what that foot is wearing can be an important part of every day. Choice of
footwear
is a wide-open field and it depends, in large part, on the activities of the day. Many girls wear a crew sock or bobby sock for everyday work or school. Ladies dressed up select trouser socks or embellished socks. At home, fuzzy socks or slouch socks are comfortable and non-skid socks provide a safer environment. Active girls choose athletic socks based upon their sport and their podiatric needs. Socks come in many different materials, each with their own specific advantages, and come in a huge variety of lengths, colours, and styles. Socks are a major fashion feature, not just a function in today's world.

These fun five-toed socks, originally called "mitten toe socks," became popular during the 1970s. They even enjoyed a venture into space when worn by astronaut Sandra Magnus during a 2011 mission to the International Space Station. These socks are quite warm and typically very colourful. They are available in ankle length, knee-high, and over-the-knee lengths. Yoga enthusiasts enjoy toe socks with rubberised undersides.
---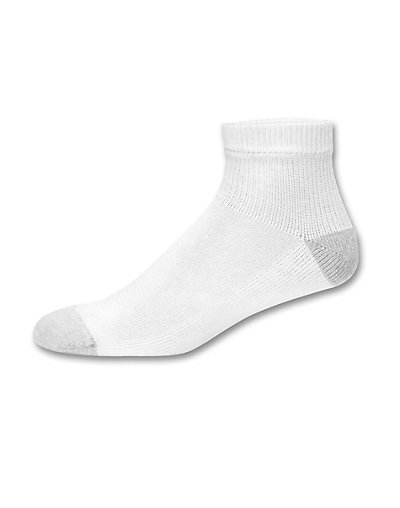 Every girl needs an assortment of athletic socks in her drawer. Athletic socks come in a variety of fabrics from cotton to wool and also synthetic fabrics that wick away moisture. Many girls wear athletic socks as everyday wear and for them, a simple cotton pair of socks is adequate. Those girls participating in sports should take care to wear athletic socks that provide cushioning, keep the foot dry, lend support to the foot, and help prevent rubbing, chaffing, or blistering. Athletes should choose socks based on their activity and foot needs. Athletic socks come in all sizes and no-show, anklet, crew, and knee-high lengths and an almost infinite selection of colours and styles.
---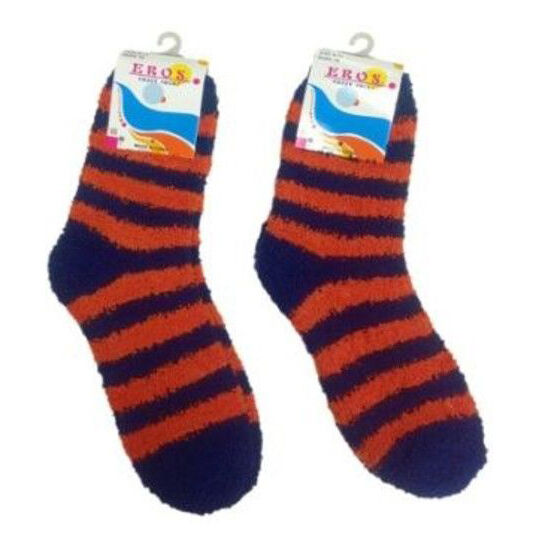 Made most commonly from microfibre, fuzzy socks are warm and comfortable and the perfect sock to throw on at the end of a long day when you are ready to curl up in the chair with tea and a good book. Fuzzy socks are available for children to adults and come in a multitude of colours and patterns. Healing, soothing aromatherapy scents infuse some fuzzy socks. Because of their ultra-softness, many fuzzy socks have non-skid designs on the bottom.
---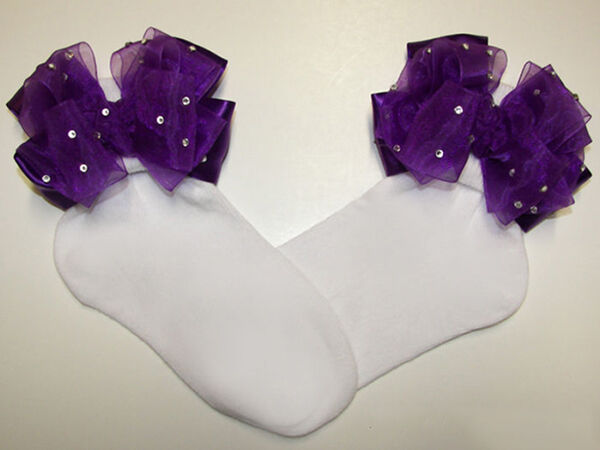 Girls who remember wearing ruffled or beaded socks as a child appreciate today's embellished socks. Embellished socks begin as plain woven socks but their embellishments are what distinguish them. From the subdued to the wild, these socks feature colourful contrasting yarns, lace, beads, pom-poms, cords, studs, jewels, charms, ruffles, buckles, buttons, bows, and more. The limit is the designer's imagination. While usually knee-length or over-the-knee, these embellished socks can be any length.
---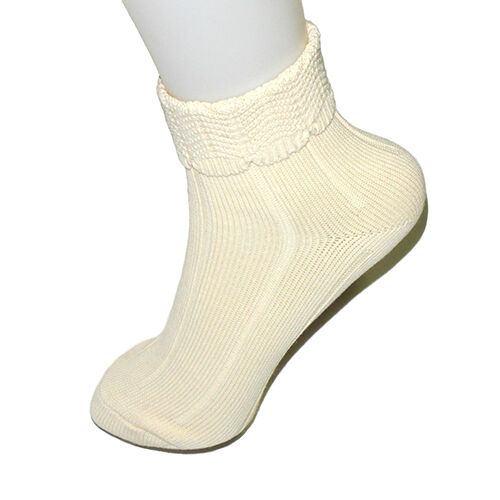 The bobby socks came into popularity first during the 1940s and 1950s. Wearers turn the top of these thick socks down to create a thick ankle cuff. Often, bobby socks have a lacy edge and are a darling accompaniment to little girls' dresses. Some bobby socks have bows, appliques, or other ornamentation on the outer side of each sock. Traditional bobby socks are white, but are also available in hundreds of other colours.
---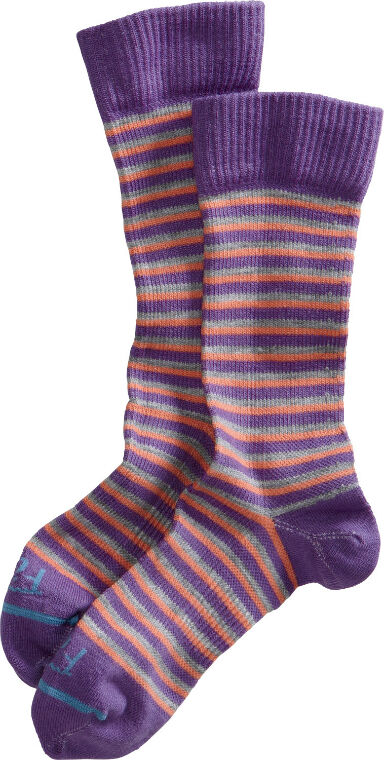 Crew socks are typically a casual or everyday ankle sock. They can be white or any other colour, plain or patterned. They are made of wool, cotton, silk, nylon, microfibre, or other materials. They are the most basic socks worn by men and women, lads and lasses.
---
How to Buy Socks for Girls on eBay
Every year, billions of socks sell in the UK and throughout the world. Buying a pair should be easy, but with so many choices of styles and colours, it can be daunting. Consider the most frequent use for the pair of socks you are considering. For everyday, casual wear, consider crew, tube, bobby, or
athletic socks
. For special occasions, embellished socks, bobby socks, or trouser socks may be the most appropriate. A pair of warm, fuzzy socks makes a great gift as do toe socks. Non-skid socks are helpful for anyone walking stocking-footed. After determining your choice, type keywords into eBay's search field to find many options available. Narrow the search using additional fields such as size, colour, fabric, and brand.