TV wall mounts
free up space and offer better viewing while keeping the TV securely into place. The mounts come with a variety of features and each works to hold a specific size of TV. With so many different mounts from which to choose, it is challenging to know which works best for each TV and the user's viewing needs. By learning about some of the top options available, the selection process is made easier. Consumers can purchase mounts at brick-and-mortar shops or they can shop online at eBay for a large selection that fits within their budget.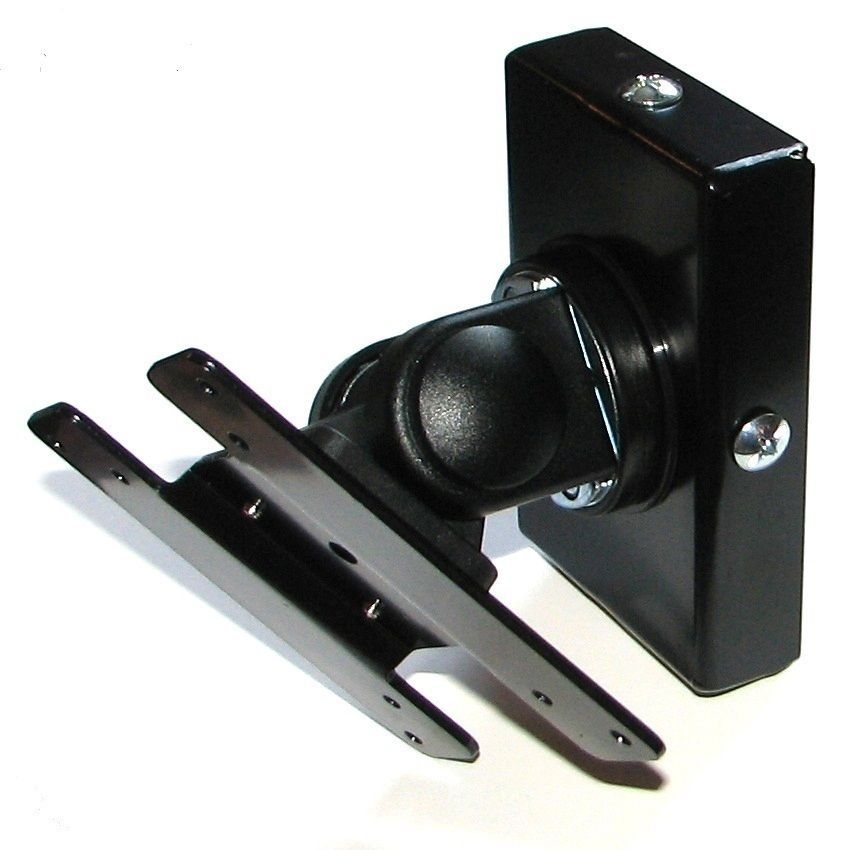 ---
| | |
| --- | --- |
| 2 | B-Tech Single Arm Flat Screen Wall Mount |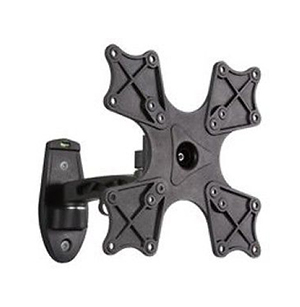 Designed to hold TVs up to 42 inches in size, the B-Tech Single Arm Flat Screen Wall Mount offers easy 40-degree tilt adjustments. The mount is equipped with locking screws and cable management for simple and safe installation. Along with two swivel points, the mount has a single arm and a mini arm for more viewing options.
---
| | |
| --- | --- |
| 3 | B-Tech Full Motion Double Arm Flat Screen Wall Mount |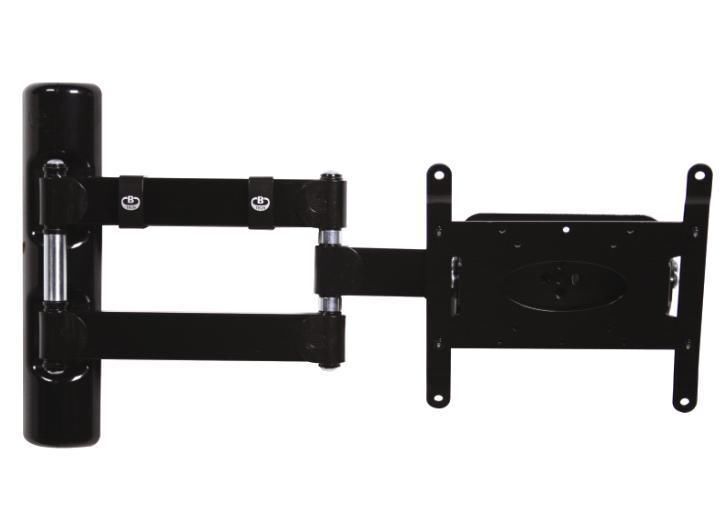 ---
| | |
| --- | --- |
| 4 | Samsung Ultra Slim Mount |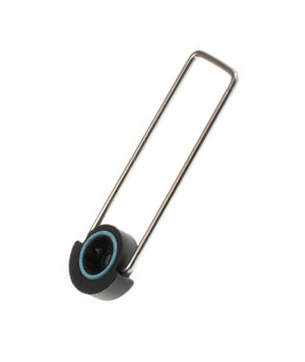 Made for TVs 40 to 55 inches in size, the Samsung ultra slim mount offers a simple style. The unique mount hangs similar to a picture frame, which results in the mount being nearly invisible behind the TV. With a 0.6-inch depth, the mount keeps the TV flush to the wall to save space. The mount is easy to install and is black in colour.
---
| | |
| --- | --- |
| 5 | Cheetah Articulating Dual Arm Mount |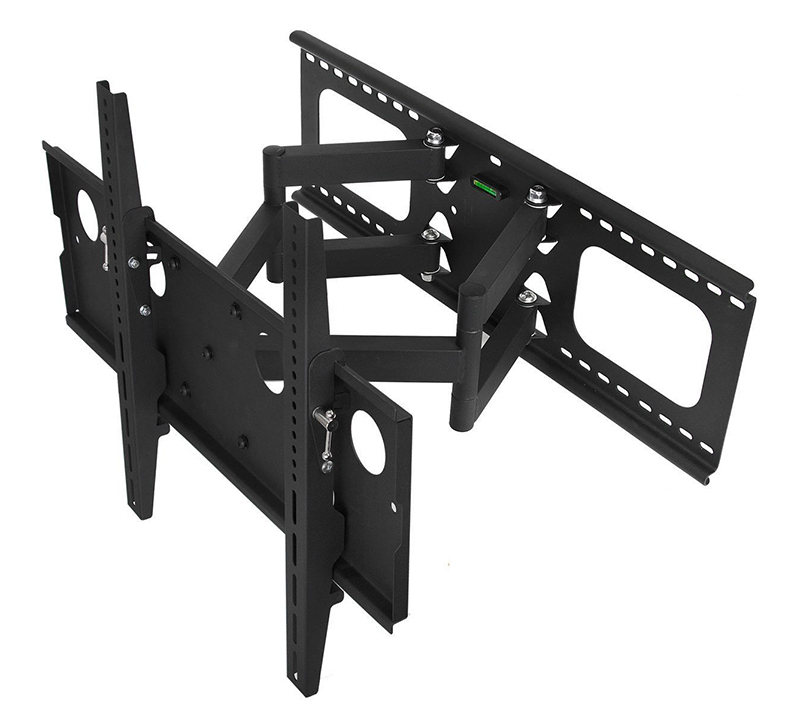 ---
| | |
| --- | --- |
| 6 | Sanus Systems Full Motion Mount |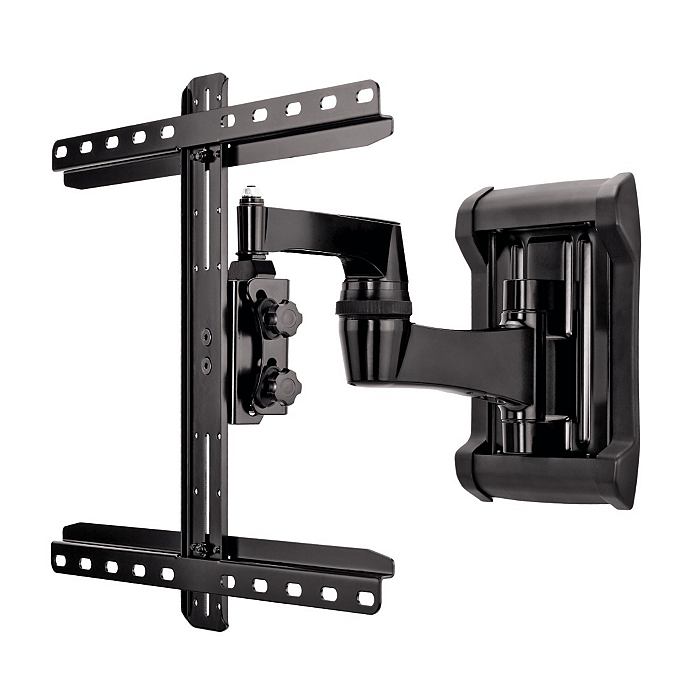 The Sanus systems full motion mount allows users to move their TVs into the desired position with ease. Designed to fit TVs 32 to 44 inches in size, the mount has a virtual axis with three swivel joints. The mount is easy to install and features durable steel construction for added security. The mount is useable with LCD, LED, and plasma TVs.
---
| | |
| --- | --- |
| 7 | Digicom Universal Tilt Mount |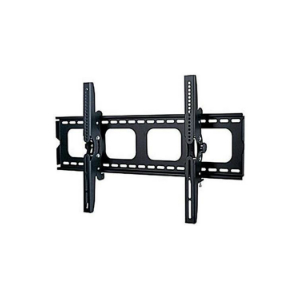 ---
| | |
| --- | --- |
| 8 | Sanus System Classic Low Profile Mount |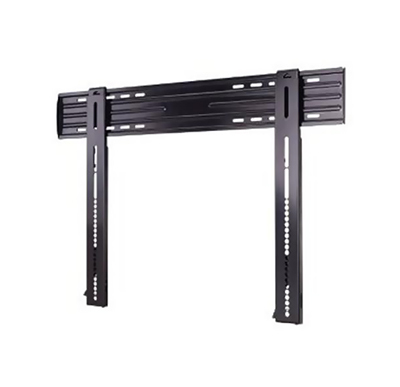 The Sanus classic low profile mount holds TVs up to 90 inches. The mount features levelling adjustments along with an open wall mount plate for running cables. The powder-coated steel construction offers lasting durability while allowing the TV to be shifted left or right. This mount is ideal for a clean, sleek look since it mounts the TV nearly flush to the wall.
---
How to Buy TV Wall Mounts on eBay
Finding the right TV wall mount is important for a quality entertainment experience. With the ability to search using filters to narrow down the results by brand or condition, eBay makes the buying experience simple. When you find the right wall mount for you, ensure that you are purchasing it from a top-rated seller. This helps to make your buying experience a pleasant one. TV wall mounts come in many different styles, sizes, and with different features. Learning about some of the top mounts available and what they have to offer makes finding the best one easier.