Especially in the colder months, the value of a good pair of warm
thermal slippers
is hard to deny. Buyers looking to stock up on holiday gifts or even those looking to enhance their personal wardrobes with sparkling new slippers have a variety of options to consider. Choosing the right pair of thermal slippers means knowing the options and matching those to personal needs and wants. The top eight thermal slippers include everything from the easy-on/easy-off scuff slippers to more outrageous novelty slippers featuring favourite cartoon characters. Buyers find thermal slippers in retail stores or on eBay.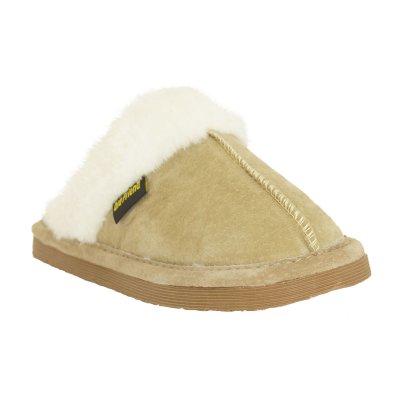 Scuff slippers offer a more traditional, slipper-like style known for the open back which provides easy-on and easy-off access. Scuff slippers come in both open-toe and closed-toe options, the former of which is an excellent choice during warmer months when the function of slippers is to protect, rather than warm the feet. Scuff slippers come in a variety of materials, colours, and sizes, such as brown sheepskin slippers.
---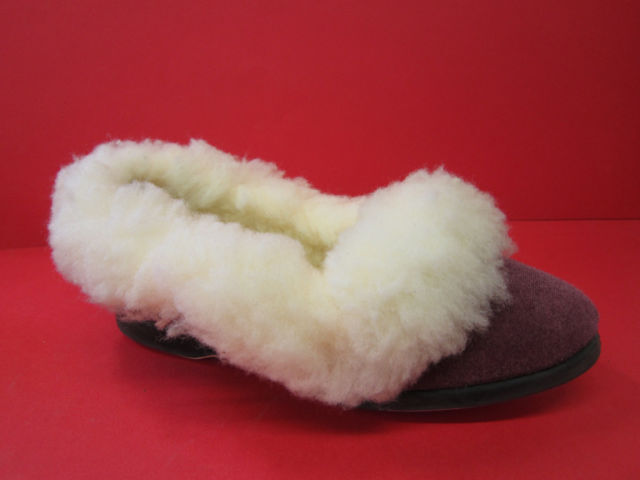 ---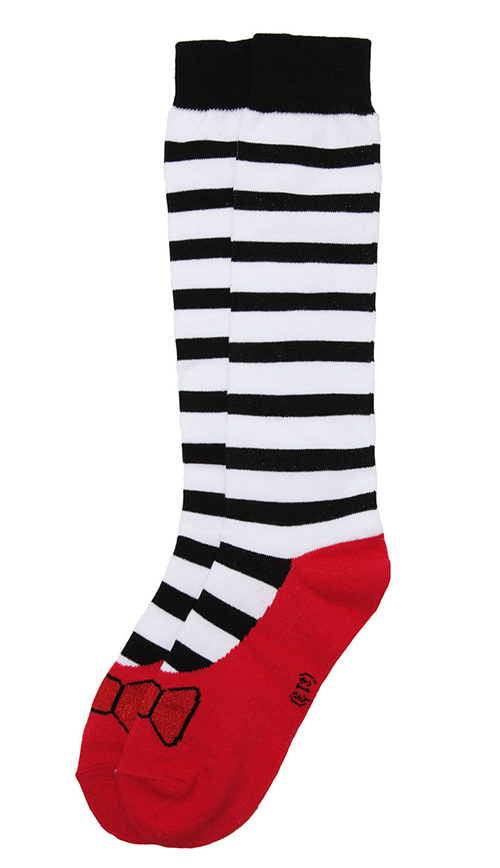 If individuals are looking for additional warmth yet are unwilling to deal with the burden of full shoe-like slippers, slipper socks provide the perfect solution. Slipper socks come in many designs, such as Spider-Man or Betty Boop and colours like red, blue, black, and pink. And they are especially popular amongst young children who are more likely to keep slipper socks on their feet. Typically, a slipper sock looks like a regular thick sock made of cotton or wool, but it is not intended for wearing with shoes. This is because the sole has soft leather or rubberised 'gripper' elements which make walking around on a slick floor a bit safer.
---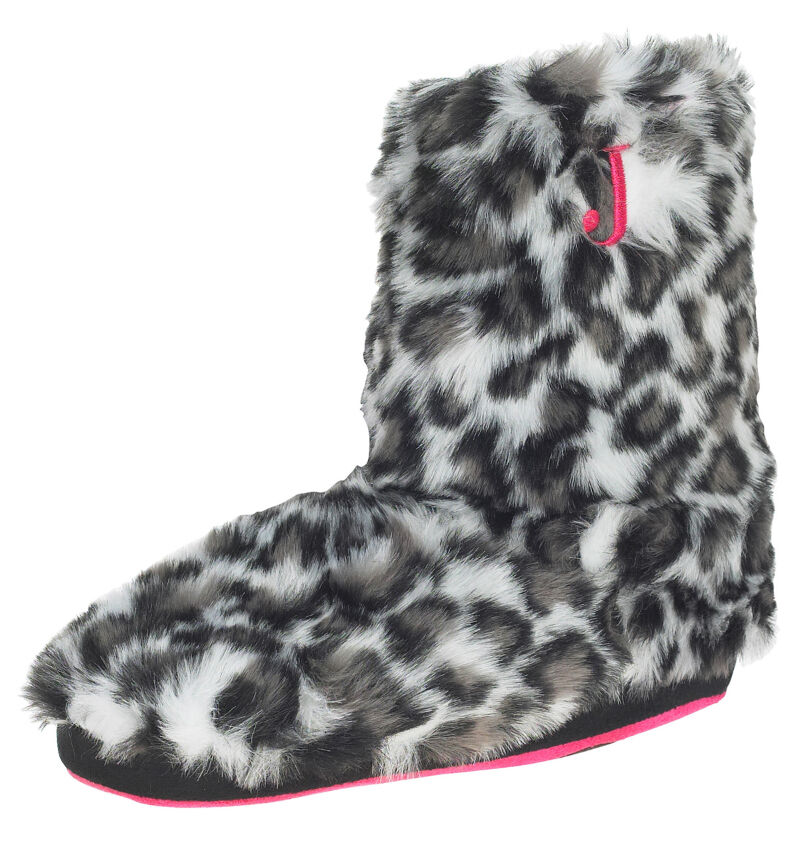 An offshoot of other full-sized slippers, slipper boots are exactly as they seem. Resembling regular fleece-lined boots popular amongst women in the colder months, slipper boots provide warmth for the lower legs as well as the feet. Generally, these boots have hard rubber soles and are appropriate to wear out of the house as well as inside.
---
| | |
| --- | --- |
| 5 | Oversize Novelty Slippers |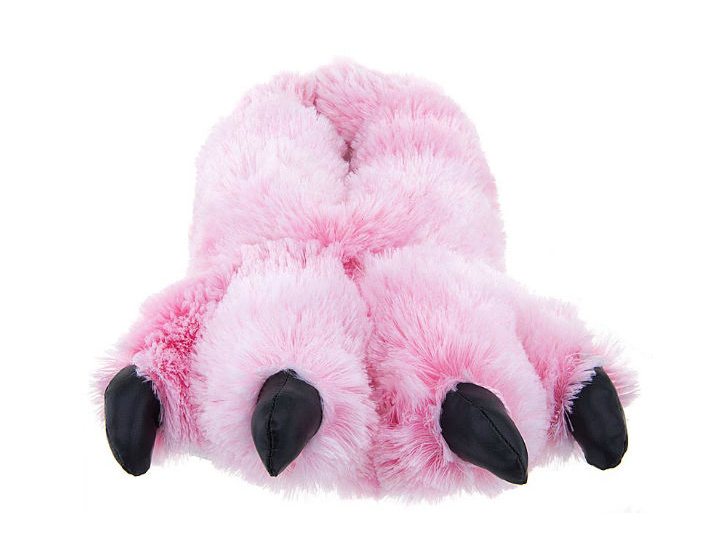 For individuals more concerned with self-expression than high fashion, novelty slippers are a great option. Another choice popular amongst children, novelty slippers often feature favourite cartoon characters or embellished animals like elephants or monkeys.. Novelty slippers often include additional features such as sounds, lights, or animation, as is the case with the popular children's line, Stompeez.
---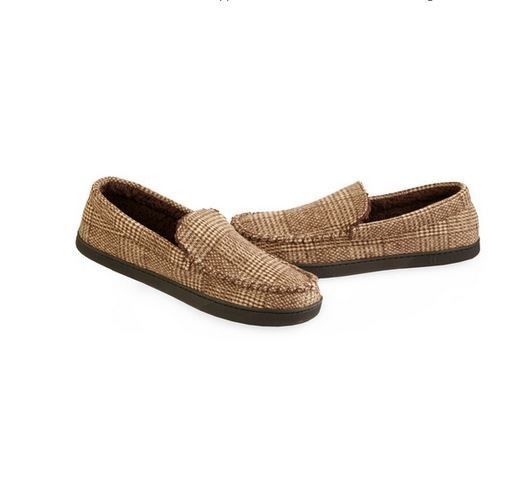 Moccasins as such have been around for hundreds of years, especially popular in the traditional attire of native tribes in North America. Broadly defined as deerskin or soft leather shoes stitched together at the top, the use of moccasins as a slipper design is especially popular amongst men who prefer the subtle style of this option. Moccasin slippers generally feature hard rubber soles, making them appropriate for outdoor use, as well as a fleece lining for extra warmth.
---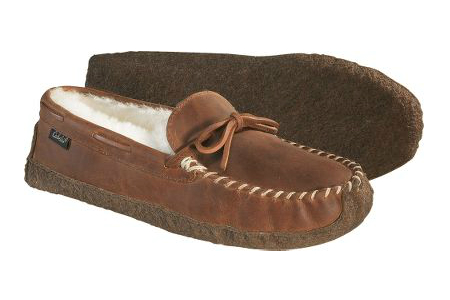 ---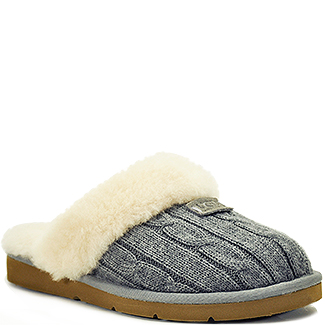 A general term which references a particular design of boot-like shoes, ugg slippers originated in Australia in the 1960s. The best-known producer of these types of slippers is the stylised UGG Australia, a California-based footwear company which played a major role in making these shoes a fashion trend in the 1990s and early 2000s. Though many people wear ugg-style boots as general footwear, their original designers, Australian surfers, still see them as slippers only, not proper shoes. In addition, companies like UGG Australia make footwear specifically classified as 'slippers' which come in a variety of styles including scuffs and moccasins and bear the UGG label.
---
How to Buy Thermal Slippers on eBay
Using eBay to buy thermal slippers saves buyers time and money. On eBay, buyers have access to many different types of thermal slippers, including all of the top options. In addition, sellers offer a variety of colours, sizes, and materials, meaning buyers find the perfect pair of slippers for every member of the family on eBay. Slippers are an invaluable wardrobe item in the colder months for men, women, and children. However, like the people who wear them, thermal slippers come in all sorts of shapes and sizes. Whether buyers want a sensible pair of full slippers for quick trips outside or a cosier pair of soft-soled slippers, there is plenty to choose from, especially when shopping with eBay.